Best Cycling GPS Units In 2022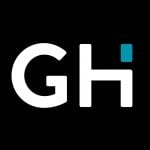 This product guide was written by GearHungry Staff
Last Updated
January 28, 2020
GearHungry Staff
GearHungry Staff posts are a compilation of work by various members of our editorial team. We update old articles regularly to provide you the most current information. You can learn more about our staff
here
.
GearHungry may earn a small commission from affiliate links in this article.
Learn more
Every mile that you travel on your bicycle is going to take something out of you. You'll sweat, you'll feel the burn in those calves, and you're going to be tired. Then, you have to pull up your phone and find your location just to know how far you've gone, where you are, and how strenuous the ride back home is going to be. You could do that, or you know, plan it out ahead of time with a GPS tracker for bike use.
Think of it as a FitBit, but for your bicycle. It tells you the time, lets you record laps on a stopwatch, gives you up-to-date information on your location in real-time by accessing GPS functions, and even connects you to your phone to display text messages and missed calls. Yeah, a cycling GPS can basically do all of those things; it's the one piece of gear that you didn't know your bike needed, but now it's time to equip yourself for the many roads ahead. It's time to conquer them the smart way.
The Best Cycling GPS Unit
Wahoo ELEMNT Bolt Cycling GPS Unit
It was a fight for the top spot between Wahoo and Garmin, and in the end, Wahoo reigned supreme. To kick things off, they give you a lot in the package, including some extra mounts to position your GPS unit any way that you'd like. Right out of the package, this entire unit is simple to set up and get started with. Your control app is intuitive and easy to use as well.
But with that app, Wahoo runs into one problem: support. It's a big buggy from time to time, which results in a three-second freeze on-screen, the app closes, and you have to launch it again. It's aggravating at best, but all the functions still work well. You just have to encounter these little inconveniences from time to time. Along with timers and your clock working, you're also going to get a mileage tracking function. It's been known to be off at times, so I would just gauge your cycling trip based off of a Google Maps distance estimate.
As far as cycling GPS units go, it's right near the top for durability, battery life, and an anti-glare screen that's consistently easy to read, even on sunny days. You'll get LED turn-by-turn notifications along those seven dots at the top as well, and a full integration with Strava Live Segments, allowing you to track overall fitness progress. For more useful devices for your bike, check out our selection of the best bike speedometers.
Key Features:
LED turn-by-turn notifications
Long battery life
Integrates with Strava Live Segments for progress status
Specification:
Brand

Wahoo Fitness

Model

WFCC3

Weight

2.24 Ounces
Ridiculously fast setup process right out of the package
Clear resolution is mostly anti-glare
Includes multiple mounts for different methods of attaching to your bike
App receives minimal support; buggy, may need to close multiple times
Mileage accuracy can be off by about 12% on average
Garmin Edge 530 Cycling GPS Unit
Garmin makes some of the best outdoor gadgets of all time, but what they aren't able to do is keep those prices low. You pay for quality, and Garmin knows exactly what their units are worth. While Garmin Edge 530 Cycling GPS Unit is a fantastic unit, there's a large disparity between this unit and the Wahoo that topped our list.
That being said, Garmin has one of the best mileage tracking software around. Place your sensors in the appropriate section on your bicycle, snap the GPS unit onto the handlebars, and you're good to go. Because Garmin is constantly making upgraded GPS functionality across their wide range of products (including smartwatches and rangefinders), this is always up-to-date. Garmin does a fantastic job of ensuring everything runs smoothly.
But for this price, I would have expected a better protective case for this unit. You get two screen protectors that work a treat, but the silicone case is questionable at best, and I can't see it lasting too long for most users. That being said, it's a small grievance in the long haul. With a tough casing that handles bumps and scratches, hundreds of pre-loaded maps, and an app with fitness data and analytics based on your progress, you've got everything you need.
And for bikers, we have prepared our selection of the best GPS for motorcycles. Check them out.
Key Features:
Includes two screen protectors with purchase
Mounting bracket is durable and sustainable
Includes hundreds of pre-loaded maps and navigation pathways
Specification:
Brand

PlayBetter

Weight

1.19 Pounds
Top-of-the-line training and fitness insight analytical data
Built Garmin tough: drops, scrapes and bumps don't leave a scratch
Sensors take a while to sync with the device
Silicone case is of questionable quality; seems to tear easily
Wearable4U Garmin Bike Speed Sensor Kit
Technically, these are augments for your Garmin bike computer or watch. If you don't want to spend the money on a whole new GPS unit and you already own a Garmin watch, then you'll be able to sync these sensors with it to read your information. The thing is, it only works for Garmin products, so you're not going to be able to sync this to your phone unless you have a Garmin app. The only structural problem I have with these is the plastic casing for the sensors. They're difficult to get together, which means when you need to take them apart, you're going to have one heck of a time.
Wearable4U Garmin Bike Speed Sensor Kit also includes a multi tool that allows you to install, adjust, and repair every part of these sensors and their mounting brackets. The tool itself is easily valued at about 25% of the total cost of these sensors, so it's a nice added benefit.
Key Features:
Also includes a multitool
Average setup time of about 5-7 minutes
Slim design fits with most bicycles
Specification:
Brand

Wearable4U

Weight

13.6 Ounces
Includes a multi-tool to fasten everything to your bicycle
Low energy consumption across the board
Plastic casing is difficult to snap together
Only works with Garmin products
Garmin Edge 1030 Cycling Bundle
Garmin Edge 1030 Cycling Bundle comes with a high price point, but it's the last thing you're ever going to need to buy for your bicycle. You get the GPS, tons of added pieces in the kit like a screen mount and spare gaskets, and a fully functional tail light that's large enough and visible enough for cars to see. That's a lot, and it justifies the price, but Garmin isn't without issues here. For one, they still can't get silicone cases right. It'll do for a while, but you will need to switch it out after a few months of weather exposure. And while you get spare gaskets in this kit, some have said that a few will arrive cracked, signaling a lack of quality assurance.
But that's on the spares, not the unit itself. What we really want is the GPS. The mount is excellent, and the data tracking is extensive. You can track your history from paths, courses, and training information to watch how you've scaled up over time. The resolution and durability of the physical unit are both excellent, and the screen protectors you receive are like adding bulletproof glass to your GPS. Altogether, a worthy unit with a few flaws. You may also be interested in some of the best bike phone mounts from our list, so check them out.
Key Features:
Comes with screen protectors
Bike mount included with the purchase price
Counts down your course completion by the foot
Specification:
Brand

PlayBetter

Model

010-01758-01

Weight

2.4 Ounces
Includes tail lights that work with your route
Long data retention for better training, navigation and history
Silicone case is low quality
Some of the rubber gaskets come cracked (good thing there are spares)
Garmin Edge 530 Cycling GPS Bundle
I like Garmin a lot, and it's why I gave this Edge 530 Cycling GPS Bundle a chance. It's a quality piece, but there's a reason that they fell this far on the list. To kick things off, the screen resolution is fantastic, and the entire screen is pretty wide, so you won't have any visibility issues while riding. On top of that, there's an anti-glare coating to keep things nice and clear even when the sun is directly overhead. That's all well and good.
But then you get into some of the quality control issues. They've had to improve this version quite a bit, and now it's stuck on the 2019 model after they've fixed everything. When you encounter this many issues after product launch, it's always a mess to fix, and it leaves some glitchiness to retrieving data. I'm also not a fan of the Garmin silicone case that they include with any of their models, and this one is no different.
However, with your purchase you are going to get a chest strap, and the cadence sensors do their job exceptionally well. When you test distances against trails that you already know and have ridden down, it tells a lot about the accuracy of your GPS. This one passes and tracks well, it's just a hard justification for the cost. Thankfully, as always, Garmin has one of the best customer service teams out there with exceptional warranty coverage, as well as a never-ending stream of support for their tracking apps. If you are looking for a perfect solution for transporting your bike, check out our selection of the best bike travel cases and pick the one that suits you.
Key Features:
Includes a chest strap with purchase
Cadence sensors allow for extremely accurate results
Anti-glare coating doesn't inhibit visibility on sunny days
Specification:
Brand

PlayBetter

Weight

1.2 Pounds
Comes with two high-quality screen protectors
High resolution keeps images clear and crisp throughout your ride
Silicone case doesn't protect against much
Has gone under multiple "improvements" due to quality control
iGPSPORT GPS Bike Computer and Road Map Navigator
We're getting to the end, and that's when you see some of the lesser-tier units on this list. iGPSORT did a bang-up job of making an inexpensive GPS, with all the issues that you'd expect. First of all, the screen is plenty wide and displays information with great contrast, which also includes an anti-glare coating to prevent obstructions on sunny days.
There's even an IPX7 waterproof rating so that you don't have to stop when the rain starts. iGPSPORT GPS Bike Computer and Road Map Navigator is built tough, but that's just on the outside. The heart rate reader on this is basically inaccurate enough times that I wouldn't even include it as a reason for buying this unit. Other than that, the mount that they give you is cut-rate. It's going to last for a few months, but you're going to quickly see it jiggling and moving around, so a replacement will be in order. Thankfully, you're going to have a fairly simple time syncing this. There's a strong Bluetooth connection, as well as an impressive amount of data storage. You can harbor up to 3,000 hours of your cycling info, so you can build analytical reports based on your health, and watch your progress scale up with time. You may also be interested in some of the best bike repair stands from our list, so check them out.
Key Features:
IPX7 waterproof rating
Solid Bluetooth connection
Battery lasts for 20 straight hours
Specification:
Brand

iGPSPORT

Weight

9.1 ounces
Wide 2.2" screen for optimal visibility
Real-time path tracking
Stores 3,000 hours of your cycling data
Heart rate monitor is wildly inaccurate
Mount is cut-rate, should be replaced
Wantacme GPS Bike Computer w/ Bluetooth
No glare, no distractions—that's what you want in a good cycling GPS unit. The initial impression of Wantacme GPS Bike Computer w/ Bluetooth was that the screen was fairly low-res, but once you actually fire it up, it's lit up beautifully and displays everything pretty well. There's a day to night transition mode, so you'll see a hint of blue in the light as the sun goes down, and it'll be pale blue once it's dark out, so you can still see without it blinding you or being too bright.
You can connect via Bluetooth to have access to all your information in the 15 different modes, but not all of those modes are useful as a fair warning. For instance, the heart rate monitor isn't that effective, and a few other features are just roped in as modes when they're really standard features. Between the screen and the price, it's a good buy, but the excellent battery life makes this a diamond in the rough. Twenty-five hours of battery life is more than enough to get in about ten rides (depending on how long you cycle for) without having to charge it. The battery life indicator will display what's left, so you can always be on top of it.
Key Features:
Designed to be frame-mounted, not handlebars
IPX7 waterproof rating
Day/night light visualization mode for easier reading
Specification:
Brand

Wantacme

Weight

3.2 Ounces
Ridiculously affordable, especially for a unit with 15 different modes
Excellent clarity on LCD backlit screen
Impressive 25-hour battery charge
Bluetooth 5.0 connection drops at random (infrequently)
Heart rate mode is ineffective; provides wrong numbers
Garmin Edge 830 Cycling GPS Unit
The Garmin Edge 830 is the mid-range model in Garmin's cycling GPS unit range. It fits nicely in between the Garmin 530 and the Garmin 1030 and is perfect for anyone that's looking for a premium cycling GPS, without paying the big bucks. The biggest problem that has plagued cycling GPS units for years has been the quality of the touchscreen. They've been sluggish and unresponsive compared to our smartphones, which isn't helpful when you're cycling along or out-of-breath. Fortunately, the Garmin Edge 830 has one of the best touch screens we've seen. 
Like all Garmin cycling GPS units, it features the routable Garmin Cycle Map, a worldwide map full of local trails and routes. This has always been the main advantage of Garmin cycling GPS units because it allows you to ride like a local, wherever you go. It also has a bunch of features geared towards serious MTB enthusiasts such as track jump count, jump distance, hang time, and Grit (a measure of the ride's difficulty level). You can customize the device with all sorts of different apps, widgets, and data fields. Plus, it provides around 20 hours of battery life off a single charge.
Key Features:
Improved touchscreen 
Dynamic performance monitoring 
Bike alarm, tracking, and group messaging
Garmin Cycle Map 
MTB dynamic metrics 
20 hours of battery life
Specification:
Brand

Garmin

Model

Edge 830

Weight

010-02061-00
The touchscreen is much better than old models 
Access to one of the best online cycle maps 
Awesome metrics for mountain bikers
Impressive battery life 
Software isn't perfect 
The support could be improved
CooSpo Cycling Cadence Sensors
If you already have an app on your smartphone, watch, or a GPS unit that's in need of new sensors, CooSpo is one of your best options out there. These sensors come equipped with Bluetooth and ANT+ connection technology, as well as a way to set your sensors to different readings.
That's either speed or cadence, but the problem is, the sensor only displays one at a time. Moreover, it needs to be reset manually by removing the battery and reinstalling it every time you want to swap the sensor output. Personally, I would rather just buy two of them and leave one on each setting than have to remove it, take the battery out, put it back in, and reattach it to my bicycle. CooSpo makes this individual sensor extremely affordable and easy to connect to. While installation can be a pain, one thing is for certain once it's installed: it's not going to come off unless you use the tools to pull it off. Be sure to also check out our guide to the best bike lights for more must-have products for cyclists.
Key Features:
Functions as two separate sensors in one
Indicator lights let you know which mode you're on
Hard plastic case is durable
Specification:
Brand

CooSpo

Model

8541746322

Weight

0.64 ounces
Solid Bluetooth and ANT+ connection quality
Connects to a wide range of apps
You have to reinstall the battery to switch modes
Difficult to fasten to your bicycle
Cycling GPS Unit Buying Guide
Features To Look For In Cycling GPS Units
MPH Gauge - I know someone who got ticketed for riding his bicycle. He was going 37 MPH just on pure pedaling, without an incline or downhill venture. The cop stopped him, had to ticket him, but they both laughed about it. It's important to know how fast you're going to avoid these scenarios, but even if you can't go 12 miles above the speed limit on your bicycle, it's just good information to have so you know when you need to brake or stop while on a trail. If you're using bicycle lanes in the city, you want to maintain a minimum pace, and this helps you out.
Battery Life Indicator - It's nice to know how much battery you have left. Nobody wants to be halfway through a new course or route and get stuck when the light goes out. Since most cycling GPS units have long battery lives, this is mostly useful to tell you "Hey, you didn't charge me last time" and make an effort to be more prepared.
Screen Visibility - You're on a bicycle. Chances are, it's a sunny day out, and you're in the thick of it. Do you remember a time when we had to get screen lights to mount onto our devices? That's because we would use them in broad daylight without any backlighting. Your screen needs to be bright, and vibrantly visible no matter what you're doing. If you're using cycling lanes in big cities, you need to be able to see where you're going. This also helps with maintaining your MPH and viewing notifications sent from your phone.
Route and Real-Time Tracking Information - Your GPS might do one of two things when it comes to tracking your path: show you a smooth, real-time transmission of where your location is on the map as it moves. Or it might act like early 2000's GPS units, where you rubber band all over the screen and move in little bursts. This comes down to the GPS itself, but also the screen resolution and display area.
Waterproofing - You're not going to be able to submerge your bike GPS unit, but if it starts sprinkling out, you don't want to have to put it away, either. A good waterproof rating to have is IPX7, which helps you out in most situations with light to medium levels of rainfall. Most will come with a standard waterproof rating, just be sure to get something that helps you out for your usual cycling conditions.
Additional Features - This includes casting your current song and artist to the screen, text messages from your phone, stopwatches with laps and other information, and even different time zones for the updated clock. I personally live about twenty minutes into the CST time zone, so when I cycle through a nearby trail, I end up going into EST for a short amount of time. I like to have that information in real-time so I'm not panicking and thinking it's an hour later than it actually is.
Types Of Cycling GPS Units
Mounted - These units might come actually affixed to the mount (usually with a small screw or two), or they might just come with a mount in the box. The difference in buying a mounted unit versus a handheld unit is that you get everything you need all at once, and the screens are usually different. On a mounted unit, you need a brighter LED or LCD screen to constantly see your path on the GPS, and be able to view it during bright, cloud-free days.
Handheld - Well, it's not a very good cycling GPS unit if you have to hold it in your hand, you know? There's benefits, such as keeping it safeguarded in a zippered pocket, and avoiding distraction/glare while riding (which can sometimes happen from mounted units). You can only really use these when you stop for a minute to rest, but they do have their place. They're generally cheaper, and you can end up getting a mount in the future if you wish.
Sign Up Now
GET THE VERY BEST OF GEARHUNGRY STRAIGHT TO YOUR INBOX