Last updated:
23 Sep 2020
10 Best Cycling GPS Units (Review) In 2021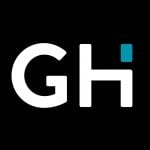 This product guide was written by GearHungry Staff
Published
January 28, 2020
Every mile that you travel on your bicycle is going to take something out of you. You'll sweat, you'll feel the burn in those calves, and you're going to be tired. Then, you have to pull up your phone and find your location just to know how far you've gone, where you are, and how strenuous the ride back home is going to be. You could do that, or you know, plan it out ahead of time with a GPS tracker for bike use.
Think of it as a FitBit, but for your bicycle. It tells you the time, lets you record laps on a stopwatch, gives you up-to-date information on your location in real-time by accessing GPS functions, and even connects you to your phone to display text messages and missed calls. Yeah, a cycling GPS can basically do all of those things; it's the one piece of gear that you didn't know your bike needed, but now it's time to equip yourself for the many roads ahead. It's time to conquer them the smart way.
The Best Cycling GPS Unit
Cycling GPS Unit Buying Guide
Features To Look For In Cycling GPS Units
MPH Gauge - I know someone who got ticketed for riding his bicycle. He was going 37 MPH just on pure pedaling, without an incline or downhill venture. The cop stopped him, had to ticket him, but they both laughed about it. It's important to know how fast you're going to avoid these scenarios, but even if you can't go 12 miles above the speed limit on your bicycle, it's just good information to have so you know when you need to brake or stop while on a trail. If you're using bicycle lanes in the city, you want to maintain a minimum pace, and this helps you out.
Battery Life Indicator - It's nice to know how much battery you have left. Nobody wants to be halfway through a new course or route and get stuck when the light goes out. Since most cycling GPS units have long battery lives, this is mostly useful to tell you "Hey, you didn't charge me last time" and make an effort to be more prepared.
Screen Visibility - You're on a bicycle. Chances are, it's a sunny day out, and you're in the thick of it. Do you remember a time when we had to get screen lights to mount onto our devices? That's because we would use them in broad daylight without any backlighting. Your screen needs to be bright, and vibrantly visible no matter what you're doing. If you're using cycling lanes in big cities, you need to be able to see where you're going. This also helps with maintaining your MPH and viewing notifications sent from your phone.
Route and Real-Time Tracking Information - Your GPS might do one of two things when it comes to tracking your path: show you a smooth, real-time transmission of where your location is on the map as it moves. Or it might act like early 2000's GPS units, where you rubber band all over the screen and move in little bursts. This comes down to the GPS itself, but also the screen resolution and display area.
Waterproofing - You're not going to be able to submerge your bike GPS unit, but if it starts sprinkling out, you don't want to have to put it away, either. A good waterproof rating to have is IPX7, which helps you out in most situations with light to medium levels of rainfall. Most will come with a standard waterproof rating, just be sure to get something that helps you out for your usual cycling conditions.
Additional Features - This includes casting your current song and artist to the screen, text messages from your phone, stopwatches with laps and other information, and even different time zones for the updated clock. I personally live about twenty minutes into the CST time zone, so when I cycle through a nearby trail, I end up going into EST for a short amount of time. I like to have that information in real-time so I'm not panicking and thinking it's an hour later than it actually is.
Types Of Cycling GPS Units
Mounted - These units might come actually affixed to the mount (usually with a small screw or two), or they might just come with a mount in the box. The difference in buying a mounted unit versus a handheld unit is that you get everything you need all at once, and the screens are usually different. On a mounted unit, you need a brighter LED or LCD screen to constantly see your path on the GPS, and be able to view it during bright, cloud-free days.
Handheld - Well, it's not a very good cycling GPS unit if you have to hold it in your hand, you know? There's benefits, such as keeping it safeguarded in a zippered pocket, and avoiding distraction/glare while riding (which can sometimes happen from mounted units). You can only really use these when you stop for a minute to rest, but they do have their place. They're generally cheaper, and you can end up getting a mount in the future if you wish.
The best!
Gear, gadgets & stuff for men
Straight to your inbox