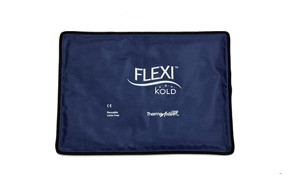 FlexiKold Gel Cold Pack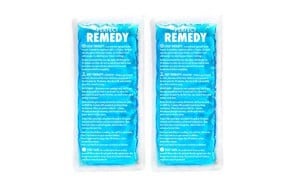 Perfect Remedy Gel Ice Packs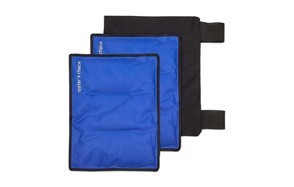 Rester's Choice Gel Packs and Wrap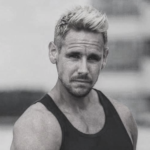 Between slips, accidents, and intentional physical exertion at the gym, office, and work sites, our bodies are prone to swelling and other strains that make cold packs a basic necessity at this point in human evolution. A cold pack is a simple yet efficient way to manage the stress on your body. As such, it is almost silly not to have one always tucked away in a freezer.
The thing is, your body doesn't deserve just any cold pack. That is why we have compiled ten of the best cold packs on the market, so you can give yourself the appropriate care it needs.
The Best Cold Pack
Cold Pack Buying Guide & FAQ
Features To Look For In Cold Packs
Although they are one of the simplest and straightforward products in the world, there are still a few features and factors to consider before buying a cold pack. Here are some of them.
Material - Depending on the manufacturer and whether you are buying an instant or reusable cold pack, they come in different materials. For some, the exterior is made of plastic, while some are made of strong fabric. The interior could also contain silica gel, polymer, or hydroxyethyl material. Some even have ice cubes.
Either one can work for you but the right choice depends on what you need. However, if you are going for a reusable cold pack, silica gel material, and fabric exterior are excellent.
Durability - When it comes to cold packs, durability means two things – how long the cold pack treatment lasts and solidity of the construction. For the latter, a leakproof design is always the best way to go. In the case of fabric materials, double-sealed seams are usually a good sign. The material inside a cold pack works by absorbing the heat around it. How long it lasts depends on the quality of refrigerant inside it. The better it is, the longer the treatment time. A good product should offer 20 to one hour of treatment.
Versatility - Reusability and flexibility are qualities that determine the versatility of a cold pack. If you want cold packs that are fit for different purposes, go for products made using fabric, polyurethane, or latex exteriors. Aside from being able to absorb or expel heat, they are also more pliable. And depending on additional features, like straps and wraps, they are flexible enough for localized applications.
Ease of Use - When you are in the market for a cold pack, it is vital to buy one that requires little to no stress and offers focused attention on your part. Handsfree cold packs are great at this. The wrap and strap allow you to fasten the cold pack to the affected area while you go on with your business. Non-handsfree options can also be easy to use. Simply make sure they are made of flexible material and have an easy to maintain construction.
Cold Pack FAQ
Q: What is a Cold Pack?
A: A cold pack is a bag or towel that is used on the body to minimize and reduce pain or swelling. They are often used to treat varying types of muscle injuries, and internal discomforts like migraines or menstrual cramps.
Q: How do cold packs work?
A: An instant cold pack works when you mix water with ammonium-nitrate. The ammonium-nitrate component is left in a tube or plastic bag inside the cold pack. It further mixes with the water when the pack is shaken or broken. This, in turn, creates an endothermic reaction that makes it cold. Reusable cold packs, on the other hand, work by dropping the content below freezing temperature.
Q: Can cold packs go bad?
A: Instant cold packs have a shelf life of 18-24 months. Meanwhile, reusable cold packs do not particularly have expiry dates, but the exterior containing the refrigerant is susceptible to damage. When under pressure, they can leak or break.
Q: How long should I ice my injury for?
A: Within the first 24 to 48 hours of an injury, you should apply a cold pack to it for 15-20 minutes. Do this every two to three hours for this window. Note that it is essential not to ice for more than 20 minutes at a stretch to prevent the skin from having frostbite or losing blood flow.