Best Cold Packs In 2022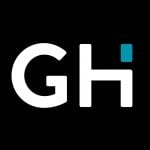 This product guide was written by GearHungry Staff
Last Updated
May 22, 2020
GearHungry Staff
GearHungry Staff posts are a compilation of work by various members of our editorial team. We update old articles regularly to provide you the most current information. You can learn more about our staff
here
.
GearHungry may earn a small commission from affiliate links in this article.
Learn more
Between slips, accidents, and intentional physical exertion at the gym, office, and work sites, our bodies are prone to swelling and other strains that make cold packs a basic necessity at this point in human evolution. A cold pack is a simple yet efficient way to manage the stress on your body. As such, it is almost silly not to have one always tucked away in a freezer.
The thing is, your body doesn't deserve just any cold pack. That is why we have compiled ten of the best cold packs on the market, so you can give yourself the appropriate care it needs.
The Best Cold Pack
One of the biggest issues consumers have with cold packs is the leaking. For all the benefits of using a cold pack, having it leak while it is on you can be annoying. That is why the FlexiKold Gel Cold Pack is our best choice product. With quality construction, it eliminates this flaw by having double-sealed seams, and on top of that, a thick nylon exterior that does not crack. This design choice does not only free you from cold packs' biggest annoyance, but it also makes it perfect for heavy-duty use.
However, that is not just the only reason it is our best choice. The FlexiKold Gel Cold Pack is equally very flexible. Thanks to its professional-grade and non-toxic gel interior, it remains pliable enough to conform to any part of your body and provide targeted contact. This saves you from buying two or more cold packs to provide therapy for hard-to-reach regions. Another benefit of its gel interior is it keeps it colder for longer, giving you more out of each use. Additionally, the gel gets the cold pack frozen in 1-2 hours, so you don't have to wait very long between use. Lastly, the FlexiKold Gel Cold Pack offers a wide range of size options, allowing you to choose the best fit for your needs. It comes in four sizes – Standard, Oversize, Half-size, & Neck Contour. If you suffer from back pain, you will surely be interested in some of the best back braces from our list, so take a moment to check them out.
Key Features:
Professional-Grade and Non-toxic Gel Interior
Double Sealed Seams
Thick Nylon Exterior
Multi Size Options
Specification:
Brand

NatraCure

Model

6302

Weight

4.4 Pounds
Rester's Choice Gel Cold & Hot Pack
The Rester's Choice Gel Cold & Hot Pack is the second-best product on our best cold packs list, and it is not hard to see why. In terms of design and features, it is very similar to our top choice. Like the FlexiKold Gel Cold Pack, this product makes use of a professional-grade gel interior to guarantee flexibility and efficiency.
Further, the gel interior allows you to reach the nooks and cranny of your body during the application, even while it is frozen. Additionally, because the gel keeps this ice pack frozen and super cold longer, it is better to have a cloth between your body and the ice pack for comfortable use.
Another good quality is the pack itself, it has double-sealed seams and is made out of thick fabric. Combined with the gel, this keeps the pack cold for long, giving you maximum benefit before it has to go back in the freezer. What's more, the fabric makes it easy to knead your legs through the pack, giving the compression needed to relieve pain, anywhere on your body. The material also allows this cold pack to double as a heating pad, on occasions when you need controlled heat on your body.
The Rester's Choice Gel Cold & Hot Pack comes in an 11 x 14.5-inch size, large enough for anybody area. But if you want to go bigger, it has two larger size options, 13 x 21.5 inches and 23 x 8 x 5 inches. Our guide to the best kinesiology tapes features more great products to help you recover after an injury, so be sure to read our reviews.
Key Features:
Thick fabric design
Varying size selections
Dual purpose as heating pad
Gel interior
Specification:
Brand

Rester's Choice

Weight

2.8 Pounds
Medline Standard Perineal Cold Packs
Our first two products were reusable cold packs, and while they have their long-term benefits, sometimes you just need an instant cold pack—Cue Medline Standard Perineal Cold Packs, an instant cold pack that offers excellent cold therapy. From the name, it's obvious that the target market is women, mainly women who just gave birth. But, weird injuries happen, and you might need to massage your perineum.
The first standout quality of this product is its shape. It sports an hourglass design, wide enough to deliver excellent permeability. The advantage of this design is that it frees you from needing extra OB pads. Simply put, it is enough to get the job done. Another design advantage is the lack of an adhesive strip. Instead, there are tape tabs located in front and the back that keep it secured. This particular quality sets it apart from many instant cold packs.
The Medline Standard Perineal Cold Pack is a single-use cold pack. As such, you don't have to worry about cleaning it after use. Speaking of usage, this instant cold pack doesn't have to be frozen to be effective, and you can equally expect to get up to 20 minutes of therapy from it before you need a replacement. Lastly, there are twenty-four items in each pack and each item has a size of 4.5 x 14.25 inches which is large enough to cover the affected region efficiently. You may also be interested in some of the top massage tools from our list that will help you relax after a long day, so check them out.
Key Features:
Single-use
Hour glass design
Tape tabs
Can stay cold for 20 minutes
Specification:
Brand

Medline

Model

MDS138055

Weight

9 Ounces
TrekProof Hot and Cold Ice Pack
The TrekProof Hot and Cold Ice Pack is a return to reusable styled products, and this one stands out from the crowd thanks to a 'Comfort Strap.' It's basically an elastic and adjustable strap that allows handsfree usage. With the comfort strap, you can wrap the ice pack around any body part and go about your business; lie or sit down while the frozen pack works its magic. This product is TrekProof's answer to the flexibility problem, and dare we say, a cool solution.
As for the ice pack itself, it is made of skin-safe fabric with a Velcro closure design that prevents it from leaking. This construction gives it the look of a high-end ice pack, something you would find at the hands of a professional athlete. The TrekProof Hot and Cold Ice Pack come with two packs, and they are portable enough to take with you anywhere you go. Also, their size means you can use them for any part of your body, even the head or nose. It is also quite useful in relieving menstrual pain. Lastly, due to the cold pack's construction, it can serve dual purposes as a heat pack and a cold pack. And because the cold pack comes in twos, you can keep one in the freezer and have another you can heat up when you need to. If you are into fitness, be sure to choose some of the best wrist wraps from our list that will help you protect your joints.
Key Features:
Skin-safe fabric
Elastic and adjustable strap
Velcro closure
Dual purpose (heat and cold therapy)
Specification:
Brand

TrekProof

Weight

1 Pounds
Perfect Remedy Gel Ice Cold Packs
If you physically exert yourself a lot, either in the gym or at work, you will need a lot of cold therapy. That is why reusable cold packs are the most popular type in the market. And if you are looking for something cheap, simple, and effective, Perfect Remedy Gel Ice Packs is one of the best in that category. There are no bells and whistles, just a cold pack made with gel which can be applied wherever you need it.
One advantage of its streamlined design is that it has a lot more gel. The gel fills most of the pack, reaching up to 10 x 4.5 inches. Even more, the extra gel makes it thicker and allows it to stay cold much longer compared to other products on the market. Also, because of the gel interior, this cold pack is quite flexible, and its length allows it to wrap around targeted parts of your body like your arm, wrist, neck, or knee.
It is also worth noting that the gel is encased in a leakproof plastic with a sturdy build that guarantees repeated use over a long period. Lastly, the Perfect Remedy Gel Ice Packs come in twos, and both can be used for hot or cold therapy. The manufacturer also offers a one-year warranty, with the promise of a refund or replacement in case of defect. Our guide to the best ankle braces features more amazing products to help you recover after injuries, so take a moment to check them out.
Key Features:
Extra gel
Simplistic design
One year warranty
Leakproof plastic
Specification:
Brand

Perfect Remedy

Weight

1.6 Pounds
Rester's Choice Gel Packs and Wrap
If you are an active person, the idea of being immobile while applying a cold pack might not appeal to you. In such cases, a handsfree cold pack is a preferable option. In that regard, consider the Rester's Choice Gel Packs and Wrap, the second product from the manufacturer, to make our best cold packs list. Its wrap and straps design allows you to apply the cold therapy and keep your hand free for other things.
More so, this product has a gel interior, which can get incredibly cold. Thus, it is ideal for high-level pain after major surgeries and is guaranteed to get cold therapy into the deepest part of your skin. As mentioned in other products, the gel interior makes cold packs more flexible, and that remains true here. More so, the flexibility, combined with the wrap and strap design, makes this cold pack ideal for any body size or shape. Also, the gel is embedded in a durable but soft fabric, with double-sealed seams that prevent leaks over time. Finally, depending on the surface area you need to work on, there is a perfect Rester's Choice Gel Packs and Wrap for you. The product comes in two sizes, 3 x 5 inches and 11 x 14.5 inches, with different pack and wrap options. If you wish to additionally protect your knees when you exercise, be sure to pick some of the best knee sleeves from our list.
Key Features:
Handsfree design
Gel interior
High flexibility
Double sealed seam
Specification:
Brand

Rester's Choice

Weight

5.8 Pounds
AllSett Health Reusable Hot and Cold Gel Ice Packs
The seventh product on our list is the AllSett Health Reusable Hot and Cold Gel Ice Packs. In terms of design and construction, it is very similar to Rester's Choice Gel Packs and Wrap. The main difference is that this product offers a smaller size range. It is also a reusable cold pack, with a gel interior infused in a thick medical-grade plastic lining. Also, there is a strong seal that keeps the gel from leaking while it's frozen and it further protects it from punctures.
As you would expect, the gel, along with its plastic-lining, is made using non-toxic material. It's equally soft and enough to allow flexibility during usage. More importantly, its durable construction means you can expect to get a lot of life out of the AllSett Health Reusable Hot and Cold Gel Ice Packs.
Also, because of the gel interior and the plastic lining, this product gets frozen or hot rapidly. As such, the gel pack can get warm for heat therapy after a few seconds in a microwave. It is equally cold enough within short minutes in a freezer. Lastly, and perhaps the defining quality of this product, is its size range. There are sizes – large rectangle (7 x 4 inches), medium rectangle (5 x 3 inches), medium rounds (5 inches), and small rounds (4 inches).
Key Features:
Non-toxic gel solution
Medical grade plastic lining
Multi size options
Hot and cold packs
Specification:
Brand

AllSett Health

Weight

1.4 Pounds
Chattanooga ColPac Cold Pack
Color is not a technical specification that matters when it comes to the effectiveness of a cold pack. But it doesn't hurt to have a product that stands out from the herd aesthetically. The Chattanooga ColPac Cold Pack makes that leap with its black-colored ice pack, and it doesn't even lose efficiency. Even more, the cold pack is made out of black polyurethane, and it comes in varying sizes, including dedicated sizes for the back and neck. However, if you prefer the popular blue color, there is that option too. You'll like that they are made of vinyl and come in seven sizes.
Additionally, the cold pack itself contains non-toxic silica gel, which ensures flexibility, allowing you to reach targeted areas regardless of the size. Speaking of the size, it goes as large as 12.5 x 18.5 inches and as small as 6.5 x 11 inches. And like the rest of the products on the list, with only two hours in a freezer, you can get up to 30 minutes of cold therapy from it before you have to refreeze it. Sadly, the Chattanooga ColPac Cold Pack is only meant for cold therapy. Thankfully, it does that quite well. Nevertheless, the size options and its aesthetics, as well as the lengthy treatment time, make it one of the best cold packs on the market. Don't forget to also check out our selection of the best elbow pads for some useful products that will help you avoid injuries.
Key Features:
Black polyurethane exterior
30-minutes treatment time
Multiple size options
Silica gel interior
Specification:
Brand

Chattanooga

Model

CH153CT02

Weight

6 Pounds
TheraPAQ Reusable Flexible Ice Pack
There are a lot of similarities between the TheraPAQ Reusable Flexible Ice Pack and the earlier reviewed Rester's Choice Gel Packs and Wrap. If you would rather stay busy while enjoying cold or hot therapy, this product is another excellent option worth considering. It comes with an adjustable extra-long belt that allows you to strap it to the affected body part while you keep your hands free.
More so, the exterior material, a leakproof blue plastic, can handle hot and cold temperatures, allowing you to use it for any kind of compression. Impressively, this flexibility is not limited to compression, but also application. Thanks to its non-toxic gel, the TheraPAQ Reusable Flexible Ice Pack can be molded to fit any affected area. Furthermore, the exterior makes it extremely reusable, and you can expect to get plenty of life out of this cold pack. Lastly, this ice pack offers up to 30 minutes of therapy, either hot or cold. To achieve that, it needs 30 seconds of full-powered heat in a microwave and up to two hours in a freezer. You can also use it for hot water therapy after soaking it in a bowl of hot water for up to 10 minutes. It also makes a useful fitness gift for any active man.
Key Features:
Adjustable extra long belt
Leakproof blue plastic exterior
Non-toxic gel solution
Reusable pack
Specification:
Brand

TheraPAQ

Model

Large-Wrap-Velcro

Weight

1.1 Pounds
Medvice Reusable Hot and Cold Ice Packs
Last but not least is the Medvice Reusable Hot and Cold Ice Packs, another cold pack with a handsfree design. The standout difference between this product and other similar ones is that it comes in twos. So, you can use one as a dedicated heating pad and the other as a cold pack. You should note, however, that there is only one removable strap for both cold packs. As you would expect, it has a flexible design, which allows you to localize its application. This, of course, is due to its gel interior and a sturdy well-sealed fabric capable of handling hot and cold temperatures. Also, there are long and adjustable straps that allow you to fasten it to your body, regardless of your body size. Then, its flexibility and size (10 x 5 inches) also make it an ideal multipurpose cold pack, fit for back, neck, or menstrual pain therapy.
One other significant benefit of the Medvice Reusable Hot and Cold Ice Packs is fast application and muscle recovery. Because there are two of them, they can serve as instant cold packs. The dedicated cold pack, which needs a minimum of two hours to freeze, is always ready. And thanks to its construction, the heating pad is ready for use within 30 seconds of microwave heating.
Key Features:
Two cold packs
Long and adjustable straps
Gel interior
Multipurpose application
Specification:
Brand

Medvice

Weight

1.6 Pounds
Cold Pack Buying Guide & FAQ
Features To Look For In Cold Packs
Although they are one of the simplest and straightforward products in the world, there are still a few features and factors to consider before buying a cold pack. Here are some of them.
Material - Depending on the manufacturer and whether you are buying an instant or reusable cold pack, they come in different materials. For some, the exterior is made of plastic, while some are made of strong fabric. The interior could also contain silica gel, polymer, or hydroxyethyl material. Some even have ice cubes.
Either one can work for you but the right choice depends on what you need. However, if you are going for a reusable cold pack, silica gel material, and fabric exterior are excellent.
Durability - When it comes to cold packs, durability means two things – how long the cold pack treatment lasts and solidity of the construction. For the latter, a leakproof design is always the best way to go. In the case of fabric materials, double-sealed seams are usually a good sign. The material inside a cold pack works by absorbing the heat around it. How long it lasts depends on the quality of refrigerant inside it. The better it is, the longer the treatment time. A good product should offer 20 to one hour of treatment.
Versatility - Reusability and flexibility are qualities that determine the versatility of a cold pack. If you want cold packs that are fit for different purposes, go for products made using fabric, polyurethane, or latex exteriors. Aside from being able to absorb or expel heat, they are also more pliable. And depending on additional features, like straps and wraps, they are flexible enough for localized applications.
Ease of Use - When you are in the market for a cold pack, it is vital to buy one that requires little to no stress and offers focused attention on your part. Handsfree cold packs are great at this. The wrap and strap allow you to fasten the cold pack to the affected area while you go on with your business. Non-handsfree options can also be easy to use. Simply make sure they are made of flexible material and have an easy to maintain construction.
Cold Pack FAQ
Q: What is a Cold Pack?
A: A cold pack is a bag or towel that is used on the body to minimize and reduce pain or swelling. They are often used to treat varying types of muscle injuries, and internal discomforts like migraines or menstrual cramps.
Q: How do cold packs work?
A: An instant cold pack works when you mix water with ammonium-nitrate. The ammonium-nitrate component is left in a tube or plastic bag inside the cold pack. It further mixes with the water when the pack is shaken or broken. This, in turn, creates an endothermic reaction that makes it cold. Reusable cold packs, on the other hand, work by dropping the content below freezing temperature.
Q: Can cold packs go bad?
A: Instant cold packs have a shelf life of 18-24 months. Meanwhile, reusable cold packs do not particularly have expiry dates, but the exterior containing the refrigerant is susceptible to damage. When under pressure, they can leak or break.
Q: How long should I ice my injury for?
A: Within the first 24 to 48 hours of an injury, you should apply a cold pack to it for 15-20 minutes. Do this every two to three hours for this window. Note that it is essential not to ice for more than 20 minutes at a stretch to prevent the skin from having frostbite or losing blood flow.
Sign Up Now
GET THE VERY BEST OF GEARHUNGRY STRAIGHT TO YOUR INBOX