Best Kinesiology Tapes In 2022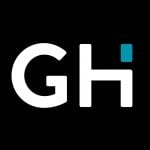 This product guide was written by GearHungry Staff
Last Updated
July 17, 2019
GearHungry Staff
GearHungry Staff posts are a compilation of work by various members of our editorial team. We update old articles regularly to provide you the most current information. You can learn more about our staff
here
.
GearHungry may earn a small commission from affiliate links in this article.
Learn more
Whether your aim is to provide your muscles with a little extra support or promote healing and improve performance, while remaining active, you may be looking to purchase a kinesiology tape. However, the market on these tapes is large and varied, with several claims and promises being thrown around by manufacturers. Taking your pick can, therefore, be a little overwhelming considering the wide available selection. Taking care of your joints and muscles should not be such a hassle however, so here we present to you a selection of the best Kinesiology tapes and what they can offer your body.
The Best Kinesiology Tape
KT Tape Pro Kinesiology Athletic Tape
The same way a foodie would wish to eat and not gain weight, athletes dream of training harder, longer and finishing stronger with less muscle and joint pains to worry about. If you belong to the latter category, the KT Tape is all you need to make that dream a reality. It has been tested and approved by professionals in the field including soccer players, NBA stars, triathletes and more; who will all attest to the amazing relief it brings to the body. What's more, this is a water-resistant, elastic sports tape that supports the muscles, ligaments, joints, as well as tendons and also reduces tissue pressure. What's more, it is also latex-free and hypoallergenic, as well as breathable, easy to use and doesn't have an uncomfortable weight, And instead of absorbing moisture, the KT Tape wicks it all away; which simply means that moisture evaporates faster to keep sweat away from the skin.
Additionally, this HSA/FSA approved KT Tape has been confirmed across all quarters as being one of the few that comes built with a performance fabric that is 100% hypoallergenic. This fabric also sustains its elasticity twice as long as cotton tape and can be used to ease pain in the knees, shoulders, shin, back and other affected areas for faster relief. However, to achieve the best result with KT Tape, apply before every activity, after first cleaning oils and dirt from the skin. You may also be interested in some of the best muscle rubs from our list, so check them out.
Key Features:
Latex-free and drug-free
Water-resistant
Therapeutic tape
Precut & uncut options
Specification:
Brand

KT Tape

Model

893169002332

Weight

2.2 Pounds
RockTape Original 2-Inch Water-Resistant Kinesiology Tape
When using the RockTap, expect nothing short of efficient. Not only will you experience increased blood flow, but this innovative product also reduces the amount of pain felt during and after training sessions. Additionally, the ultra-strong tape offers enough hold, so that you can train and sweat extensively without worrying about it ripping off. Also, apparently, water doesn't stop you from using this Kinesiology tape either, thanks to the fact that it is waterproof. And still on the topic of water, those of us who sweat profusely will be happy to know that the tape also works well for even the highest intensity sports. You can shower, swim and go to the gym all you want and it stays intact for at least three to five days. Furthermore, being hypoallergenic and latex-free, it also doesn't irritate your skin.
And what's even more interesting is the fact that the tape can stretch up 180 percent, making room for a full range of motion which means you can stretch all you want and the tape will just go with the rhythm. Additionally, the hypoallergenic adhesive found on RockTape makes it suitable for all skin types, giving no room for allergic reactions. Furthermore, medical professionals have tested and trusted this therapeutic piece which has brought relief to a myriad of athletes and you can now be part of the league.
Key Features:
Very sticky
180 percent stretch
Hypoallergenic adhesive
Water & sweat resistant
Specification:
Brand

RockTape

Model

RCT100-BK-PC

Weight

0.16 Ounces
Kinseio Taping – Kinesiology Tape
Recovering from any form of muscle trauma or surgery can be quite trying as a whole. Discomfort is completely expected, but there are ways to alleviate the pain without wholly relying on pain killers. Using Kinesio taping is one sure way to go about this, and best believe that it is worth every cent. Braces and bandages are one way to go, but they do not have that natural touch that Kenseio brings to the table. What this taping does is to lift up the skin in order to create some much-needed space between your skin and muscles. The result is instant relief which allows you to go about your everyday life with minimal limitations.
Furthermore, this option does not completely immobilize the affected area neither does it limit or cut off circulation. Rather, it flexes in unison with your muscles without even wrinkling as other options do. Altogether, you can rest assured that you will receive adequate support when using this tape, it's truly the embodiment of the statement 'small but mighty'. In addition to all this, Kinesio taping is made using top-notch cotton, in fact, the best there is out there and this goes a long way to affect its all-around feel. It is so gentle that it practically mimics the human touch and it does this while offering maximum breathability and sturdy hold. All in all, you can rely on this tape to give you just the right amount of pressure when needed, just as long as you apply it properly. That's not all, this tape is also water-resistant which goes a long way to ensure your comfort and the durability of the tape altogether. With this, you do not have to worry about constantly changing the tape and redressing the area, because, let's face it, it's quite a hassle. Thanks to this quality, you can wear the tape for up to 5 days before taking it off. You may also like these quality waist trainers from our list. Take a moment to check them out.
Key Features:
Made of 100% polyester
It is water-resistant
Hypoallergenic
Breathable and latex-free
Specification:
Brand

Kinseio

Model

104

Weight

3.2 Ounces
KT Tape Cotton Kinesiology Tape
KT Tape Cotton Kinesiology Tape provides relief by reducing tissue pressure and offering extra support for muscles and joints. Its breathable and lightweight material ensures comfort and durability as it can be worn for several days and even in the shower. The ready-to-use strips make for easy application. So, what makes this tape better than others? Simple, it does the job to offer the well-needed relief from a variety of muscle injuries and the support you may need to get through that workout, game or just an average day. For more amazing products to help you relieve the muscle pain, check out our guide to the best foam rollers.
Key Features:
Lightweight, Latex-free material
Strong adhesive pre-cut strips
Wearable for several days
Suitable for Pro athletes
Specification:
Brand

KT Tape

Model

KTT-AW-Beige

Weight

4.2 Ounces
Johnson & Johnson Kinesiology Tape
Rated highly by consumers, Johnson & Johnson Consumer Coach Porous Athletic Tape will come to you in a neat pack of thirty-two to carry out your kinesiology tape needs. Its porous nature allows for exposure to moisture while suppressing your joints and muscles, preventing further injuries to your ankles and wrists during your day to day tasks or sporting activities. As it comes in such a bulky package it is very suitable for those who are in regular need of such tapes. As this tape is not hypo-allergenic, it may be best to consider a different product if you are concerned with the possibility of skin irritations. If you suffer from back pain, be sure to check out our reviews of the best back braces and pick your favorite.
Key Features:
Porous material
Comes in a pack of 32 rolls
Provides support & is preventative against injuries
Comes with an adhesive
Specification:
Brand

Johnson & Johnson

Model

51564

Weight

6.8 Pounds
The FlexU tape is designed to help you reach your optimum potential as you live your active lifestyle. It is specially put together to help with faster recovery and also aids with the circulation of blood and fluids, granting quick relief from pain and injuries. This tape can be used for almost all areas of the body most associated with sport induced pain or injury and works best for extreme sporting activities.
This muscle tape stands out amongst the rest mostly because it can be maintained for a lengthy period of 5-7 days without the need to remove it at all. Its special ultra-thin, lightweight fabric allows for comfort while carrying out strenuous exercises. For knee protection while exercising, check out our reviews of the best knee sleeves.
Key Features:
Promotes quick recovery
Lasts up to 7 days
Flexible, lightweight and waterproof
Suitable for extreme sports
Specification:
Brand

FlexU

Weight

14.4 Ounces
The Mueller Athletic kinesiology tape is amongst the simpler yet effective tapes. It is designed specially to provide both support for muscles and protection for knees, wrists, ankles & fingers from injuries while participating in activities.
This particular tape is packaged in either 6 or 3 roll packs that are easy to use as they tear easily by hand and can also be applied without any hassle. Also, the Mueller Athletic tape is made of the best grade cotton material, especially for your comfortability. To protect your elbows during a sports activity, check out our guide to the best elbow pads.
Key Features:
Designed for protection & support
Purchased in 1.5″ x 10-yard uncut rolls
100% backcloth cotton material
Easily tearable
Specification:
Brand

Mueller

Model

B00I15JOX0

Weight

1 Pounds
Hampton Adams Premium Jui Jitsu and Climber Finger Tape
For sporting actives where your fingers take center stage, Hampton Adams Premium Jui Jitsu and Climber Finger Tape will provide the ultimate protection for several days. Specially designed in a slender form to fit around the targeted area,  this highly-durable material works to compress and protect fingers in order to avoid injuries and facilitate quick recovery.
Made of material that provides a strong adhesive while restricting moisture, the finger tape comes with such a guarantee of customer satisfaction that the manufacturers are willing to pay back double if tapes perform below average. It also makes a useful fitness gift for enthusiasts in your life.
Key Features:
Made especially for fingers
Highly durable & lasts for several days
Binds & compresses fingers for protection and recovery
Packaged in 8 rolls of 0.3" x 45 Feet
Specification:
Brand

Hampton Adams

Weight

6.4 Ounces
Specially designed for therapeutic purposes, this sports tape made of latex-free, breathable and waterproof material will ensure you a safe and optimal workout. Comfortability is assured as the material allows for the escape of moisture which means this tape can be kept on for several days without becoming irritating to your skin.
The Muscle Fix Tape works to elevate skin away from muscle to aid blood circulation which ultimately accelerates recovery. This tape can be used for all sorts of activities, on various muscles and joints, and by just about anyone, from athletes to children. You may also like some of the best massage tools from our list, so take a moment to check them out.
Key Features:
Hypoallergenic, breathable & waterproof
Packed in 40 pre-cut strips
Suitable for all persons
Lasts 3-5 days
Specification:
Brand

Muscle Fix Tape

Weight

6.1 Ounces
Hampton Adams Premium Tape
The Hampton Adams Kinesiology Tape is specially designed to ensure that you go beyond your goals as you workout or participate in professional sports. This tape takes on a majorly preventative role as it works to prevent injuries from muscles most commonly affected. It also reduces strain as you perform your activities which makes for a pain-free workout or recovery session.
The material of this physio tape is designed to ensure that usage, even for several days, does not cause irritation to the skin and does not leave behind adhesive residue when removed. The material remains comfortable, flexible and breathable for as long as it is in use. 
Key Features:
Protective against common injuries
Waterproof & Hypoallergenic material
Comes uncut and allows for personal customization
2 rolls of 16' long & 2" wide tapes
Specification:
Brand

Hampton Adams

Weight

4.8 Ounces
The KT Pro X stands out from the rest as it is specifically engineered to provide pain relief to the desired area. To apply, athletes need only place the 'X' over the problem area and leave it for as long as necessary. It's sweat-proof and water-resistant qualities ensure that you can work out without having to worry about wearing out the material. The tape remains flexible and comfortable throughout usage. This particular package comes in a pack of 15, 10-inch strips, which can be worn several days at a time. Encased in the package also is an instruction manual that means
Key Features:
Targeted pain relief
Can be worn in shower or pool
Can be used alongside other KT tapes
Lightweight & unrestrictive
Specification:
Brand

KT Tape

Model

PROX-15-Black

Weight

4 Ounces
Kinesiology Tape FAQ
Q: What is a kinesiology tape?
A: Kinesiology tapes are adhesive materials that serve as a second skin to athletes and active persons, in order to provide both support and prevent injury while performing. It can often be seen attached to wrists, ankles and several ligaments which are prone to injuries during sporting activities.
With athletes in mind, these tapes are often designed to remain flexible and durable, so that there is no restriction on motion when in use. They work in several ways when used, often by compressing and reducing strain on muscles and ligaments as the particular area they are applied remains protected and pain-free.
The therapeutic benefits of these tapes include; pain relief, reduction of swelling and increase in blood circulation. While the preventative benefits include muscular support, protective coverage, and reduced muscular fatigue. All in all kinesiology tapes tend to improve the performance of the average athlete.
Q: Do kinesiology tapes work?
A: The short answer is, for most, yes, for others, not unless it is used alongside other more traditional treatments. However, although the research into what exactly Kinesiology tapes can and can't do is not particularly thorough, its increased popularity in thousands of athletes and regular people worldwide is almost enough to prove to some extent that it has several benefits.
So far, it is debatable whether or not kinesiology tapes carry out all of the benefits that are often claimed. However, it can be widely agreed that it at least reduces musculoskeletal pain, and is also especially beneficial when used as part of an overall treatment.
The results remain varied, in fact, some researchers have attached the majority of the tape's results to the placebo effect. Ultimately, the only way to truly find out if it works for you is if you try it yourself.
Sign Up Now
GET THE VERY BEST OF GEARHUNGRY STRAIGHT TO YOUR INBOX