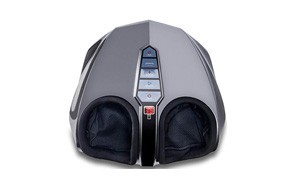 Miko Shiatsu Foot Massager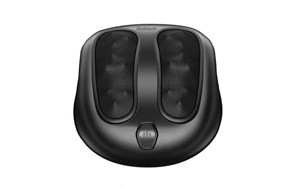 Nekteck Foot Massager With Heat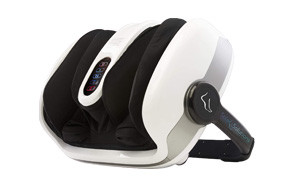 Cloud Massage Shiatsu Foot Massager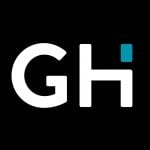 There is no denying that our feet are often not as appreciated as they should be. When compared to the attention we give to most other parts of our body, our feet have it pretty bad. They carry the full weight of our bodies, get callused and achy, and most times, there is no actual care directed. Whether your daily activities involve you making ample use of your feet or not, they deserve some care and pampering once in a while. A viable way to make this happen is to employ the use of a foot massager and not just any piece of equipment, opt for one of the best foot massagers on the market.
The Best Foot Massager
Foot Massager Buying Guide
There are a number of foot massagers out there, some are great while the others are on the opposite side of the spectrum. So, how does one go about acquiring a massage machine that will be worthwhile? This guide will help point you in the right direction so that you can make the right choice.

How We Chose Our Selection Of Foot Massagers
Reviews - The importance of reviews in the lives all consumers cannot be hammered on enough; this is the one way that the contemporary shopper can get the lowdown on any given product they desire to buy. In this case, the producers of foot massagers are most likely to put out all the great information about their product because the slightest smell of weakness will drive down their sales. On the other hand, reviews offer fresh insight from real people who have had the chance to use these devices and as such, you should take into consideration all the information you can glean from them.
Price - In most cases when it comes to the price of products, what you pay for is eat you get. Using this logic, it would be most beneficial to anyone on the lookout for the best foot massagers. Although not all time, it is very likely that the price most likely equates to the level of quality that can be expected. This is by no means the case 100% of the time, in a few instances, you really do not have to break the bank in order to get a great product. Be sure to read up, ask questions and do your research so that you get the best value for your money.
Quality - This goes without saying, it is highly beneficial to purchase a foot massager that can stand the test of time. This is what will prove that it is of good value for the money you spent. No one needs to tell you that a product that cannot last a week has officially put you at a loss, so strive for quality products because this will make you happy and, in this case, it will make your feet happy too.

Types Of Foot Massagers
There are a number of different types out there and it is all dependent on you as the user to determine which one is best suited to your needs. They are:
Electric - These devices need to be plugged into a power source to function, needless to say, there is so much more to these massage machines. They are usually powered by rapid rotating roller and pay a lot of attention to the soles of the feet as well as the tops and the ankles. In most cases, they include water and mimic the attributes of a spa, but due to the fact that they are powered by electricity, they may not be the best option for everyone. So, if you are considering picking one up, be sure to check with your doctor.
Manual - This may be the crudest of them all, but it is quite good for soothing sore feet and treating conditions like plantar fasciitis. They are usually made out of wood and are still a go-to option today because they give the user maximum control over the strength and pressure of the message. It also helps that they will in no way break the bank, so if you are looking for something affordable and functional, this is the way to go.

Shiatsu - As aforementioned, Shiatsu is an ancient form of traditional Japanese massage, it is done by applying pressure from the hands to knead the muscles. At this point, it is pretty obvious that massage machines can also administer shiatsu using certain designs such as rotating heads and vibrators to mimic the movement of the hands.
Infrared - These are simply the types of foot massagers that use heat as a means of massaging. In some cases, the heat can be combined with kneading in order to give better results.