Last updated:
18 Aug 2020
20 Best Massage Pillows (Review) In 2021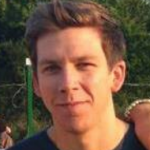 This product guide was written by Jordan Carter
Face it; there are so many options out there when it comes to massage pillows and that hat alone can put you in quite a fix. These handy attachments have become a great means to unwind after a long day, and even better is the fact that they help users boycott those pricey masseuse rates. Nevertheless, there is a wide range of designs, sizes, and forms when it comes to massage pillows and as such you will need a little bit of context and direction to land the right one. To that effect, here is a comprehensive list of some of the best massage pillows on the market.
The Best Massage Pillow
Massage Pillow Buying Guide & FAQ
By now it should be obvious that it is not just about getting the best massage pillow, but one that is equally sensitive to your needs. There are so many things you need to take into consideration when looking for something that is tailored to your needs. On your own, it may be hard to figure out exactly what you need to look out for, but fret not. This guide should break it all down and arm you with enough information to make an informed decision on all fronts. Take a gander at what is written below and choose wisely.
Features To Look For In Massage Pillows
Massaging Style - Once you've narrowed down the area where you need the most 'kneading' then you can comfortably identify the massaging style best for you. There are a handful of options to pick from on this front. You can go for a neck massage pillow if that's your problem area. There are also back massaging units that happen to be shaped like traditional couch cushions. Another type comes in the form of a chair pad and it stands out because it gives a more wholesome massage. In fact, it can tackle both the neck and the back all at once. It is completely up to you to figure out which areas need more attention and pick a machine that favors the corresponding massaging style.
 Heat - When it comes to massage pillows, there are some that utilize heat during the process and some that do not. You may think that it is a little issue and as such, can be overlooked, but it could be the difference between a mediocre and a great massage. Though some people enjoy the heat feature when it comes to using a massage pillow, others may find it quite annoying. For this reason, be sure to make adequate inquiries on this front so as to secure the option you prefer. Also, note that heat is actually a great accompaniment as far as massages go. It goes a long way when it comes to tackling aches and tension that are situated in the upper back, neck, and shoulders.
Size - When it comes to massage pillows, best believe that size does matter. There are obviously people who do not mind satisfying all their massaging needs within the confines of their homes. But, there are cases where users want to take it with them on trips, to work or just for a ride around the block. All in all, you need to identify the category you fall into and make your purchase based on that. There are models that are incredibly portable, in case you are leaning toward this direction. Note that there are some other things to look at in this regard. For instance, is it fitted with handles? This will enable you to easily carry it from point A to point B. Then, is it lightweight? In the case that it isn't then it really does not make for a good portable massager.
 Massage Nodes - This is what really makes a massage pillow tick are the massage nodes. This is the component that really gets in there and massages your back among other parts. Based on this, it is probably advisable to look out for options that have more nodes. Note that this is equally dependent on the all-around size and design of the pillow itself. Apart from the number of nodes, their movement also needs to be taken into consideration. There are options equipped with nodes that move up and down, while others are stationary, yet they rotate either clockwise or anti-clockwise. Taking it up a notch, there are some that do not only move up and down, but they also rotate for a more wholesome experience.
 Massage Pillow FAQ
Q: What is a massage pillow?
A: These pillows are designed to give the optimum massage experience. Everything from the design to the material used is put in place to provide maximum comfort. Apart from the extra cushioning which provides extra comfort, these pillows equally contour the body and allow users to adjust the intensity of the massage.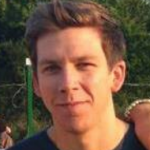 Jordan Carter is Gear Hungry's resident Editor-in-Chief with a genuine love and passion for all things tech. Jordan works diligently to ensure only the best products ever make it onto the platform and are showcased in Gear Hungry's carefully curated, tested and expertly researched, informative buying guides.
The best!
Gear, gadgets & stuff for men
Straight to your inbox