Best Car Jump Starters In 2022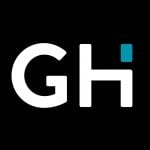 This product guide was written by GearHungry Staff
Last Updated
January 21, 2020
GearHungry Staff
GearHungry Staff posts are a compilation of work by various members of our editorial team. We update old articles regularly to provide you the most current information. You can learn more about our staff
here
.
GearHungry may earn a small commission from affiliate links in this article.
Learn more
Stuck out in the rain? Walmart parking lot at 1:00 AM? Just trying to be a good neighbor that people can rely on? You need to be the guy or gal that has a car jump starter on-hand to tackle life's little surprises. We've not only gone over the best jump starters, but decoded everything that you need to know about the purchase process—what's worth your money, what isn't worth your time, and what's going to last you for years to come.
Getting a jump starter is another way of being self-sufficient, and being prepared for come-what-may. It's up to you to never be caught off-guard again, and it's up to us to show you the best way to get there.
The Best Car Jump Starter
GOOLOO 800A Peak SuperSafe Car Jump Starter

As the best portable jump starter, GOOLOO 800A Peak SuperSafe comes with everything you need. With a peak charge of 800 amps, it charges quickly and doesn't take long to charge from the wall. In five hours, you can fully recharge this portable unit, and it will hold that charge for three months before it starts to decrease.
There's an SOS and strobe light signal mode through the flashlight, but it's rather dull. It doesn't have a high lumen capacity, so you won't be too noticeable if you're flagging someone down from the side of the road. Utilize the USB charging ports to rapidly recharge your cell phone or other USB/MicroUSB devices to either call for help, or have some entertainment while you wait for the tow truck to show up. There's a power indicator on the side to show how much charge you have left as well. A very useful gift for car lovers.
Key Features:
Additional USB charger slots to charge your phone for emergencies
Average five-hour charging time
Works on ATVs, UTVs, and more
Specification:
Brand

GOOLOO

Weight

1.16 pounds
800A peak performance
Works up to 7.0L gas or 5.5L diesel engines
Included carry bag is second-rate; get a different case for this
LED flashlight mode is fairly dull
Clore Automotive Jump-N-Carry

This all-in-one mobile charging station works well for its intended purpose. You can crank 1,100A worth of power all at once. Normally, we'd disclose the engine liter information right alongside the amperage, but it's nowhere to be seen. During testing, we did try this on a 6.5L gas engine and it worked fine, though. As a nice added bonus, this eliminates the need to grab another item on your car-related shopping list. There's an air compressor built right into the central housing. It's easy to use and works well regardless of the temperature.
Clore Automotive Jump-N-Carry is a bit heavy, and it's not going to fit in your car glove box like these other chargers on our list will. You'll have to store it in the trunk, but it has a convenient handle that allows you to just plop it down wherever you need. I wanted to give some props to the clamps, because they're top-notch quality, unlike most power banks. For professional drivers, we have prepared our selection of the best driving gloves, so be sure to check them out.
Key Features:
Convenient carry handle makes it a breeze to bring it over to your car
12V and USB output
High quality clamps provide a flawless connection
Specification:
Brand

Clore Automotive

Model

JNC550A

Weight

22.8 pounds
Superior 1,100A peak operating performance
Includes an air compressor built right in
Non-specific information regarding engine liter capabilities
Heavy; not a standard hand charger that you can just pull out of the glove box
FLYLINKTECH Car Jump Starter

If you're looking for an affordable car jump starter, there are few that can match this next product. In the sub $40, it's hard to find a product as good as the FLYLINKTECH Car Jump Starter. It supports 800A peak current, which gives it enough power to jump-start most vehicles (anything up to a 4.0L gas engine or 2.0L diesel) up to 20 times. The reason we're so impressed with this car jump-starter is everything else it can do. 
As well as jump-starting cars, it's a 12,000mAh portable power bank that you can use to charge your phone, tablet, and anything else with a USB cable. Plus, it doubles up as an LED flashlight with a special red warning light for emergencies. And, to top it all off, you can charge it using the cigarette lighter in your car, so it's always ready to go. 
Key Features:
800A peak current 
12,000mAh portable power bank 
Smart safe jumper cable
LED flashlight
EC5 car cigarette lighter 
Jump starts most vehicles 
Two-year warranty 
Specification:
Brand

FLYLINKTECH

Model

CF200

Weight

13.1 ounces
Doubles up as a flashlight and power bank 
Protected by warranty 
Can be charged in your car 
Not suitable for powerful vehicles 
Runs hot when in use 
DBPOWER 2000A Portable Car Jump Starter




DBPOWER is everywhere when you're looking for jump starters. This one in particular focuses more on the USB side, and less on the actual recharging side. You have a USB C type port, as well as a standard USB port, which comes in handy. They're not 3.0, but they're still able to charge your devices fairly quickly. To clarify on my previous statement, this has a high charging capacity with a 20800mAh power bank, and 2000 amps is plenty.
However, it's important to know that the clamps are kind of weak. They'll be difficult to actually clasp onto your battery. The only other downside to this, and it's another grip problem, is the inlays on the side of the actual jump starter itself. It doesn't make for the easiest time holding it. That being said, DBPOWER offers a solid three-year warranty that covers just about everything you would expect, and works for 8.0L gas engines, as well as 6.5L diesel—it's got power for days. For more must-have car gear, check out our guide to the best car battery chargers.
Key Features:
Dual USB ports for recharging smaller devices
LED flashlight mode on top of unit
Solid three-year warranty
Specification:
Brand

DBPOWER

Model

13

Weight

2.7 pounds
Works for up to 8.0L gas engines and 6.5L diesel
Impressive 2000A peak
Included clamps are fairly low quality with a short connection
Grips on the side of the power bank aren't very helpful
TACKLIFE T8 800A Car Jump Starter

Tacklife is one of those little-known brands, but they deliver some truly stupendous results. To start off, Tacklife T8 800A is on the lower end of the price range, but fits for 7.0L gas engines, and up to 5.5L diesel (which is agreeable enough). With an 800A peak performance, it handles everything fairly well. The only issue is that, while it has overcharge protection, the threshold for it is rather low. That means that it might flip into overcharge protection even from a miniscule, slight power surge while charging a device. This shuts it down for a short while and makes it unusable in the meantime.
But at the end of the day, it's like over-protection; it's not going to let a surge pass through. It could be what's associated with the shorter power bank lifespan. On average, if you're restarting the maximum 7.0L gas engine, you can do this about nine times before the power bank is basically finished. On the bright side, for USB charging, this car gadget is going to last for ages. Even if it gets old and no longer jumps the car,  you can just use it as an emergency power bank for small devices. It has an impressive 18,000mAh supply. Everything is lightweight and easy to grip, so you'll run into no problems when it comes to actually holding it in place during a jump.
Key Features:
Powerful 18,000mAh power reserve
LED flashlight and USB charge station attached
Very lightweight
Specification:
Brand

TACKLIFE

Model

T8

Weight

1.21 pounds
Works for up to 7.0L gas engines and 5.5L diesel
Excellent 800A peak performance
Low overcharge threshold
Short power bank life
ABOX Trekpow G22 1500A Peak Jump Starter

I don't know how ABOX was able to let this go for such a low price for the specs it bolsters, but it was a treat to get to use it. This little charger holds enough power to quickly jump your car through a 1,500A peak performance power supply. The inclusive flashlight mode is useful, but only on a clear night with no adverse weather. It doesn't cut through the rain well, so if your jump fails and you need to flag someone down, it's best to have a tactical flashlight at the ready.
With all that capacity that I mentioned before, you'll be able to jump up to an 8.0L gas engine, or 6.5L diesel. That's some serious power. When you get to the chassis of the charger, there's a USB C port that's loose for some reason, though the dual USB 3.0 ports work just fine. With a pair of powerful clamps and the crazy operational temperature range, ABOX Trekpow G22 is a solid jump starter to have on-hand when you get stuck in an unfortunate situation.
Key Features:
LED blue light power bank supply indicator light
Useful in extreme temperatures
High-end, sturdy clamps included with purchase
Specification:
Brand

ABOX

Model

G22

Weight

1.17 pounds
High capacity handles up to 8.0L gas engines and 6.5L diesel
Excellent peak performance of 1,500A
USB charging port is loose
LED flashlight isn't bright enough to use in adverse weather conditions
NOCO Boost XL 1500 Amp Portable Car Jump Starter

Maybe you know Noco, maybe you don't, but after this point you're not going for be able to forget them. This intuitive jump starter shows a red, yellow and green series of LED lights on the chassis to indicate your battery level. It's clearer than just about every other indicator on this list. But when it comes to the performance level, something didn't make sense to us. NOCO Boost XL operates at a peak of 1,500A, but it caps out at 4.0L for diesel engines. It can jump your gas engine if you have a 7.0L or below, there just isn't much love for diesel engines here.
But the good news is that if you enjoy the design, Noco makes stronger versions of this charger. You can get one up to 4,000A peak performance, which can charge just about anything under the sun. The LED flashlight operates at 200 lumens, which is pretty bright in most situations. The USB charging ports are good as well, just not the focal point of this charger. There's no USB C or 3.0.
Key Features:
Red, yellow and green battery indicator light
Powerful 200 lumen LED flashlight
Available in additional models up to 4,000A peak performance
Specification:
Brand

NOCO

Model

GB50

Weight

1.65 pounds
Jumps up to a 7.0L gas engine without issue
1,500A peak performance ensures a rapid charge
Only charges up to a 4.0L diesel engine
Clamps are stock quality and should be replaced
TACKLIFE T6 800A Peak Jump Starter




Looking at TACKLIFE T6 800A Peak Jump Starter, you would expect it to have come out of the future. The blue lights illuminate the side like the back of a Star Destroyer, indicating your battery level (20% per bar). It keeps consistent track of the power level, whether you're using the USB ports or not.
You get two USB ports, as well as one cable for it. In fact, you also get a DC adapter, car port adapter, and more. I would say that the weakest part of this jump starter is the LED flashlight, and if you've been reading all the reviews on this list, you know that's a fairly common issue that these face. The clamps are good,  but even with a solid connection, this charger takes a little while to actually jump your car, despite the peak 800A rating and deep 18,000mAh power bank. It works well, has a good engine liter range, and the case isn't too shabby either. For more great products for your car, check out our guide to the best roof racks.
Key Features:
Lightweight at just 2.5 lbs total weight
Includes all adapters and a USB cable
Two-year warranty against manufacturer defects
Specification:
Brand

TACKLIFE

Model

T6

Weight

1.16 pounds
Jumps up to 7.0L gas engines or 5.5L diesel engines
Good 800A peak operating performance
Rather slow at jumping your car
LED flashlight is an afterthought
GOOLOO 1500A Peak SuperSafe Car Jump Starter




With GOOLOO 1500A Peak SuperSafe Car Jump Starter, I would just say that it's an all-purpose power bank. Seriously, the 20,800mAh power reserve coupled with the 12V charging port and dual USB ports makes this suitable for almost anything. There's even a 15V input as well. When it comes to its flagship purpose, charging your car, the sky's the limit. You can charge an 8.0L gas engine or 6.0L diesel engine with ease, while the battery booster ensures a speedy recharge time. It works wonders, but it's severely lacking in visibility.
The LCD screen and battery life indicator isn't very bright, so if you're jumping your car in broad daylight, you'll find yourself squinting and casting shade on the screen to be able to see it. That's minor, though. The only other issue we found was the clamps: they're a bit finicky, so you'll have to toy around with them to find a good connection. Other than that, it's a solid, inexpensive unit with excellent capabilities. If you're looking for the most power per dollar spent, GOOLOO is your brand. Be sure to also check out our guide to the best car waxes that will help you keep your car looking spotless.
Key Features:
Deep 20,800mAh power bank capacity
Smart protection features prevents energy surges and overheating
USB and 12V outputs available
Specification:
Brand

GOOLOO

Model

GP200

Weight

1.98 pounds
Powerful charge works for up to 8.0L gas engines and 6.0L diesel
Battery booster makes everything nice and fast
Clamps are hard to form a connection with
LCD screen is very dim; not helpful in broad daylight
Anker Roav Jump Starter Pro

We all know Anker—they make USB cables and portable power banks, so it would make sense for them to get into the portable jump starter business. The thing is, they're a decent competitor, but there's a reason that they made the bottom of our list.
Anker Roav Jump Starter Pro has a good 800A peak performance, much like others that we've reviewed so far, but it's only useful about eight times before the battery can't jump your car anymore. The compact size and overcharge protection help keep it consistent, it's just not a forever product. I think Anker knows that, because they only include a one-year warranty on this. The LED flashlight works well, and the USB charging port is good, just don't expect this to be the last jump starter that you ever buy. For more useful tools to keep in your car, check out our guide to the best timing lights.
Key Features:
LED flashlight included
Battery life indicator through LED lights
One-year warranty included with purchase
Specification:
Brand

Roav

Model

R3120

Weight

1.26 pounds
800A peak operating performance
Compact size
Hard to get a grip on the sides despite it being lightweight
Useful for about eight jumps in total
Car Jump Starters Buying Guide
Features To Look For In Jump Starters
Charge Time - This both relates to how long the internal power reservoir takes to charge your car, and how long it takes to charge on its own. If you plug into the wall, on average, it will take about five to six hours to get a full charge.
USB Chargers - These manufacturers know that everyone has some sort of a lightning charge cable device or a micro USB-ready phone, so they add two to three USB 3.0 charging ports (for speed). You can charge your phone in a hurry, since your car charger isn't going to work, and call for help if you're not able to actually jump the battery.
Overcharge Protection - Overheating is a problem, because running that much power through any line all at once is going to cause some problems outside of industrial or commercial equipment. Overheating can not only cause you to encounter burns, but it can actually overcharge the unit to the point of explosion (that's very rare, but it's possible). Surge or overcharge protection is a must-have.
Amp Peak/Operating Amps - The more amps you can output, the faster you can charge your car battery (for plug-ins). But the more amps you have, the more overcharge protection you need, and thus the more expensive you charger is going to be. The amp output and peak rating will define what type of vehicles you're able to charge with it. If you have a small compact car, like a Toyota Camry, then you can go with a lower total amp package and be totally okay. Your current vehicle, or the vehicle you're buying this for, will define your required amp range.
Added Features - Add-ons like SOS flashlights and strobe lights can work wonders for jump box units if you're trapped on the side of the road, and the battery just will not take the juice. That means your battery is dead, and your alternator has had enough. It's not a situation anyone wants to be in, but if you are stuck in it, there's at least a way to flag down passers-by for some help.
Types Of Jump Starters
Jump Box - Jump boxes are portable, convenient things you can bring with you that house an internal power supply. They're not as powerful as plug-in units, but they will help you when you're stuck on the side of the road at night, which a plug-in can't do. Jump boxes are used specifically to jumpstart your car, not to recharge your battery. When you get to your destination and park, you're still going to have a dead battery, and repeating this process over and over will eventually affect your alternator.
Plug-in Units - These connect to a main power source (presumably an outlet in your garage) and run electricity straight from that source to your battery. The plug-in unit is basically a conduit and stabilizer. These can take a while to jump your car, but they're reliable. They have more surge protection than jump boxes. The weird thing is, despite it not needing an internal power source the way that jump boxes do, the price variation between plug-ins and jump boxes are practically non-existent.
Sign Up Now
GET THE VERY BEST OF GEARHUNGRY STRAIGHT TO YOUR INBOX