Best Canvas Backpacks In 2022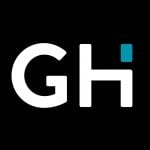 This product guide was written by GearHungry Staff
Last Updated
February 18, 2019
GearHungry Staff
GearHungry Staff posts are a compilation of work by various members of our editorial team. We update old articles regularly to provide you the most current information. You can learn more about our staff
here
.
GearHungry may earn a small commission from affiliate links in this article.
Learn more
We're believers in your backpack, messenger bag or briefcase being an extension of your style and your taste. Canvas is one of the most common, yet least talked about materials that make a fantastic and durable backpack. We've taken all the attributes you want, like laptop sleeves, strap cushioning and capacity (just to name a few), and found the ten most functional and all-around best canvas backpacks on the market. Let's go over the top ten, what makes them so excellent, and discuss an in-depth way for you to analyze and determine the very best canvas back for you.
The Best Canvas Backpack
Gootium High Density Canvas Backpack
The runner-up for our top spot brings you an amazing level of value: 30L of storage space with plenty of pockets, and an empty weight of about 1.85 lbs. Gootium made this High Density Canvas Rucksack out of 100% cotton canvas for maximum durability, and an extremely lightweight build. Pure cotton canvas is also far easier to spot treat if you manage to spill something on it, but even if you do, you'll be protecting your most valuable carry-on item: your laptop.
There's a 17" laptop compartment on the interior with a specially equipped sleeve. It's not waterproof, but it is highly shock resistant, and cradles your laptop from damages that can occur in other areas of the backpack. With a durable carry handle, wide shoulder straps, and a series of buckle closures to keep everything safe, you're wearing a malleable shielded fortress on your back.
Key Features:
Fits up to a 17" laptop
Two side pockets, one internal security pouch, front pocket and more
Wide straps + durable top carry handle
100% pure cotton canvas construction
Specification:
Brand

Gootium

Model

21101

Weight

2.2 pounds
The Witzman Canvas Backpack has to be one of the most attractive backpacks on this list. The design is based on old-school hiking packs, used by mountaineers and explorers in the early 20th century. Of course, this pack has been modernised to make it more applicable in today's world. For example, it has an integrated compartment that fits up to a 16-inch laptop. Other storage includes three front pockets, a side pocket, a large main zipper compartment, two slip pockets, and two pen pockets. Add all of this together and it makes the perfect bag for students, office workers, and anyone on a daytrip. 
There are two main materials used in the construction – high-quality canvas and PU leather. Both of these are relatively lightweight and very durable, so it should last you for years. It's also covered by a one-year warranty, just in case you don't think the quality is up to scratch. We were also impressed by the versatility of this backpack when it comes to carrying it. You can wear it as a traditional backpack, carry it like a tote bag, or pull out the shoulder strap and carry it on one side. 
Key Features:
Made from PU leather and high-quality canvas 
Three ways to carry 
16-inch laptop pocket 
Lots of smaller pockets 
Available in seven colors 
One-year warranty 
Specification:
Brand

Witzman

Weight

3.13 pounds
Zicac Canvas Daypack Satchel
Sick of getting stuck in one design? Fancy yourself an artist? Zicac Canvas Daypack Satchel comes with a DIY exterior, allowing you to paint whatever you'd like on it and make it your own. Make a statement, or keep it stark white if you'd like, because the DIY aspect makes this super simple to clean, returning it to a snowy canvas. You'll get a 16L capacity, making it perfect for day trips and weekend go bags.
If you're stashing your laptop in here (and we know you are), then you'll be able to fit up to a 13" size with a bit of wiggle room. You'll also have an interior pocket to stash a phone or external battery pack, as well as numerous external pockets to keep smaller items in. The best part about this unique pack is that it's extremely affordable, and is equipped to last you for a decade with proper care. Find more great products like this by checking out our guide to the best Victorinox backpacks.
Key Features:
DIY paint on anywhere on this pack
Fits up to a 13" laptop comfortably
16L capacity
Main pocket, back, right and one exterior zipper pocket
Specification:
Brand

Zicac

Weight

15.8 ounces
Kaukko Laptop and Outdoor Canvas Backpack
The classic look has returned with Kaukko's military-inspired field rucksack – Kaukko Laptop and Outdoor Canvas Backpack. Whether you're using it for a few nights under the stars on a light trip as backpacking backpack, or to stash you 15.6" laptop, you'll get multiple use out of this durable canvas bag. The spacious interior provides up to 22L of capacity, which includes the hidden zipper compartment on the inside, as well as the lined main compartment to store your bulk items.
They also include a canvas wallet in the same design. Choose from over forty different styles (no, we're not kidding), and mix and match your new bag with a free premium wallet. Leather buckle straps keep the top down as well as secure the front pocket, and it all comes together when you slip it on. Plush straps relieve the tension on your shoulders; these aren't those basic nylon tension wires you remember from primary school days. Kaukko hits the trifecta of durability, comfort, and excellent organizational storage.
Key Features:
Fits up to a 15.6" laptop
22L interior capacity
Comfortable plush straps are adjustable
Two side pockets, one main, one front and a hidden zipper compartment
Specification:
Brand

KAUKKO

Model

E5-1green2pcs

Weight

2.1 pounds
Gearonic Vintage Canvas and Leather Backpack
Everything you wear, even external and removable items like a backpack or jacket, define your style. Gearonic Vintage Canvas and Leather Backpack give you more confidence and peace of mind with a universal style that appeals to everyone, with their canvas and leather backpack in classic tan. You'll be wrapped in comfort as well, because Gaeronic created the straps with an extra layer of material running in a stripe on the inside, providing better stability while walking.
You can stash up to a 15" laptop inside, while using the front, interior and side pockets to stash your keys, smartphone and snacks to pull out on the train. Gearonic boasts a long history of being extremely customer-oriented, and offer a full money-back guarantee with no questions asked if you're not a fan of the backpack. With a 21L capacity, versatile and spacious design, and a promise like that, there's nothing to lose.
Key Features:
Canvas and leather construction
Fits up to a 15" laptop
Two side pockets, one large interior compartment, two interior slips and one front
Dual leather buckle closures w/ reinforced straps
Specification:
Brand

GEARONIC TM

Model

5988-Coffee-Bag

Weight

2.15 pounds
Kattee Leather and Canvas Large Backpack
Getting this for professional use? Perhaps for your weekend getaway? You know what? It doesn't matter, because Kattee made this with a universally agreeable style. Kattee Leather and Canvas Large Backpack is the perfect blend of high density canvas and leather create a classic aesthetic, while the interior is updated to accommodate the modern man. You'll get a durable slot with a magnetic clip to hold onto a 17" laptop, as well as a neighboring interior slot for bulk items.
Your sewn-on top carry handle provides stability, but you'll also find that same level of durability on your shoulder straps. Not only are they cushioned for additional support, but they feature a large drop for taller gents who don't want the pack hiked up near their shoulders (we've all been there). This is a great functional but stylish backpack.
Key Features:
Designed to hold a 17" laptop
Made of high density canvas and genuine leather
Dual leather strap and buckle closures keep the top down
Comfortable wide straps
Specification:
Brand

Kattee

Model

XZ112GY

Weight

3.15 pounds
Vancropak Water Resistant Canvas Backpack
Nobody has a backpack that doesn't have an electronic in it. You don't want to pull out your laptop to charge it at a cafe, but you want to plug it in: Canvropak has a USB adapter on the outside with an interior wire, so you can charge on the go. On the note of your laptop, if it's 15.6" or under, it's going to fit in the designated pocket that cradles your laptop like it's on a cloud.
Vancropak Water Resistant Canvas Backpack is made of cost-effective, water resistant canvas, both inside and out. You'll get access to a square-shaped lower zipper pocket, and apart from that, it's a fairly simple design. Kudos to Vancropak for making the straps lightweight and adjustable with a fair drop, making this backpack 1.4 lbs when empty. Perfect for college classes or a weekend overnight bag.
Key Features:
Interior USB charging wire w/ external access
Fits up to a 15.6" laptop
Fully water resistant inside and out
Lightweight straps with 5" drop support
Specification:
Brand

Vancropak

Model

a-001

Weight

5.8 ounces
Mygreen Canvas Cross Body Messenger Bag
Want to blend the best canvas backpack and a full messenger bag? Mygreen thought of it and executed it perfectly. For the casual businessman who wants to put style above the corporate drone briefcase, Mygreen Canvas Cross Body Messenger Bag gives you enough space to stash a 13" laptop, and includes lined interior pockets for a tablet or smartphone, cradling it and keeping it safe from A to B.
They also offer nine different excellent colors, each changing the entire aesthetic of the backpack. Utilize the dual leather buckles on the rear to keep the top flap down and prevent meddling with your belongings, while stashing a water bottle in the side snap-button pocket. You'll get a sewn leather top carry handle, access strips to pull the zippers, and a fairly decent drop on the straps for maximum comfort.
Key Features:
Dual buckles keep the top flap down
Fits a laptop up to 13"
Two side pockets, two interior lining pockets, and one zipper pocket
Available in nine different colors
Augur High Capacity Canvas Vintage Backpack
We love the Augur High Capacity Canvas Vintage Backpack for a number of reasons. First, it's competitively priced, so pretty much anyone can afford it. These days, you can spend hundreds on a backpack just for the brand name. That's okay, but we like high-quality products that don't break the bank as well. Secondly, it's made from premium materials. Using PU leather and canvas fabric, this bag is super durable, relatively lightweight, and looks fantastic. Lastly, it has three zippered exterior pockets for quick-access when you're going about your day.
Despite the relatively compact design, you can still fit a large laptop inside this bag with room to spare. It has a small zippered pocket on the inside for valuables and even has a subtle anti-theft pocket at the back that could house a tablet, phone, and anything else you want to hide from thieves. In short, this is one of the best budget canvas bags on the market.
Key Features:
Made from PU leather and high-quality canvas 
Three zippered exterior pockets 
Fits a large laptop 
Anti-theft pocket 
Available in five colors 
Specification:
Brand

Augur

Model

A1039-L-CO

Weight

1.87 pounds
Canvas Backpack Buying Guide And FAQ
You've seen the cream of the crop, but now it's time to look deeper and determine just what makes these the best canvas backpacks. We'll take a look at what you should find in a quality backpack, as well as go over maintenance and how we devised this list.
How We Chose Our Selection Of The Best Canvas Backpacks
User Reviews - User reviews help us determine what's worth our time to inspect and test, and what products just deserve to get lost in the hyperbole of online shopping. If you've ever been burned by a product that looked good online, but didn't perform well in person, just know that we're no strangers to that letdown. That's where our meticulous research and attention to the consumer base comes in.
Usability/Design - Between extra pockets, USB charging ports and a simple, straightforward organizational system, the design of your canvas backpack matter just as much as the material. If it's not going to be functional and help organize your on-the-go life, then it isn't worth your time.
Average Life Expectancy - Nobody wants their bag to die out on them early. With independent research, you find out just how long canvas actually lasts, and what brands are worth the cost. Fortunately for you, we've taken care of everything you'd ever need to worry about.
Features To Look For In Top Canvas Backpacks
Storage Capabilities - It's all about the capacity. Whatever you need this for, you'd best check that you're actually going to get your use out of it. Collegiates are going to need higher volume backpacks (at least 25L and up), while casual use can opt for a smaller, more minimalist approach.
Straps - Are they adjustable? Comfortable? What's the height drop? All important information to know, especially if you're getting this for someone who's not done growing. Your steps are your comfort; you need more padding for higher storage capacities.
Materials - Well, we all know it has canvas in it, but what about supporting materials? Leather, nylon, polyester, other things of that sort. It's critical that you understand exactly what additional materials are used, so you can plan on how to care for your bag.
Organization - Does it come with internal organizational sleeves, panels or pockets? Depending on what you're going to use this for, you should get something that's going to help keep your whirlwind of backpack items in order and perfectly at-the-ready. Nobody wants to rummage around aimlessly for four minutes to locate a pen when they need it.
Warranty - Canvas bags tend to come with one-year warranties, and on some rare occasions, two-year warranties. Getting hung up on extended periods of time isn't going to happen, but it's okay: follow our simple instruction on how to clean and care for your canvas bag, and you won't have a single thing to worry about.
Laptop Sleeve - Who isn't bringing their laptop with them these days? Almost all backpacks made post-2012 come with laptop sleeves, built with padding to withstand shock and damage, and protection from the other items you might have rustling around in your bag.
Additional Features - If you look at our top model, you'll see that it has an integrated anti-theft pocket to keep your valuables in. Whether it's that or including extra adjustable straps, waterproof pockets, media compartments and more, it pays to pay attention to the little add-ons that come with your backpack. These attributes are what help separate standard bags from high-end ones.
Types Of Canvas Backpacks
You'll find canvas being used as the full construction for many of these backpack types, though sometimes they may only hold about 50% of the ending fabric content. Either way, canvas is a durable and long-lasting material, and these are the backpack types you can expect to see canvas used in.
College Bags - Canvas is inexpensive, and a great option for those of you looking to get a cost-effective fix to prep for those upcoming college days. Canvas is often used with a durable polyester or nylon ripstop fabric to ensure durability, but you'll also find them blended with leather for a much more aesthetic appearance.
Hiking Backpacks - Canvas can take a hit, and is super easy to clean. When you pack gets tossed in the dirt ten times a day when you're hiking or camping, it's nice to know that a quick, simple wash is actually going take all that Mother Nature out of your bag's exterior. Canvas is also fairly resistant to punctures (depending on the specific weave and fabric blend), so you won't have to worry about your survival EDC wearing down or cutting through your backpack.
Professional Backpacks - Yes, you can look professional with canvas. You'll usually find that this is mixed with leather or a ripstop polyester to give the bag a much more professional, corporate-style look. Backpacks are definitely more casual than a briefcase or messenger bag, but if you're not sold on the idea of canvas, you can also check out this buying guide we threw together about strictly professional backpacks.
Canvas Backpack FAQs
Q: What's The Best Way To Clean Canvas?
A: Hand washing your canvas backpack is going to be your best bet, but you can also throw it in an HE washing machine. Canvas is hailed as one of the most durable and easy-to-clean fabrics you can possibly have, and that's completely true. But once it does get tarnished, it looks like it's been dragged through hell and back.
Old-school washing machines with those central spires are going to tear this up pretty bad, even if you have a 100% canvas bag that appears to be durable. Over time, the stress of these scraping against the canvas when it's soaking wet will fray stitched areas. Hand wash or use a low setting on an HE washer. You'll likely only need to do this twice per year.
Sign Up Now
GET THE VERY BEST OF GEARHUNGRY STRAIGHT TO YOUR INBOX