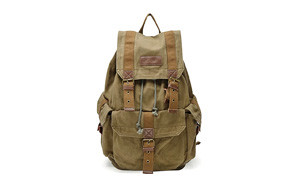 Gootium High Density Canvas Backpack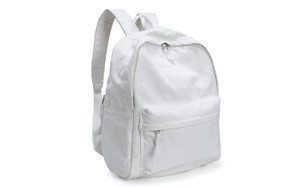 Zicac Canvas Daypack Satchel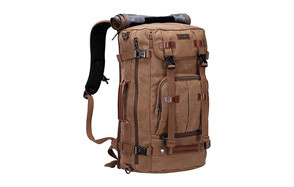 Witzman Canvas Backpack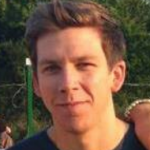 We're believers in your backpack, messenger bag or briefcase being an extension of your style and your taste. Canvas is one of the most common, yet least talked about materials that make a fantastic and durable backpack. We've taken all the attributes you want, like laptop sleeves, strap cushioning and capacity (just to name a few), and found the ten most functional and all-around best canvas backpacks on the market. Let's go over the top ten, what makes them so excellent, and discuss an in-depth way for you to analyze and determine the very best canvas back for you.
The Best Canvas Backpack
Canvas Backpack Buying Guide And FAQ
You've seen the cream of the crop, but now it's time to look deeper and determine just what makes these the best canvas backpacks. We'll take a look at what you should find in a quality backpack, as well as go over maintenance and how we devised this list.
How We Chose Our Selection Of The Best Canvas Backpacks
User Reviews - User reviews help us determine what's worth our time to inspect and test, and what products just deserve to get lost in the hyperbole of online shopping. If you've ever been burned by a product that looked good online, but didn't perform well in person, just know that we're no strangers to that letdown. That's where our meticulous research and attention to the consumer base comes in.
Usability/Design - Between extra pockets, USB charging ports and a simple, straightforward organizational system, the design of your canvas backpack matter just as much as the material. If it's not going to be functional and help organize your on-the-go life, then it isn't worth your time.
Average Life Expectancy - Nobody wants their bag to die out on them early. With independent research, you find out just how long canvas actually lasts, and what brands are worth the cost. Fortunately for you, we've taken care of everything you'd ever need to worry about.

Features To Look For In Top Canvas Backpacks
Storage Capabilities - It's all about the capacity. Whatever you need this for, you'd best check that you're actually going to get your use out of it. Collegiates are going to need higher volume backpacks (at least 25L and up), while casual use can opt for a smaller, more minimalist approach.
Straps - Are they adjustable? Comfortable? What's the height drop? All important information to know, especially if you're getting this for someone who's not done growing. Your steps are your comfort; you need more padding for higher storage capacities.
Materials - Well, we all know it has canvas in it, but what about supporting materials? Leather, nylon, polyester, other things of that sort. It's critical that you understand exactly what additional materials are used, so you can plan on how to care for your bag.

Organization - Does it come with internal organizational sleeves, panels or pockets? Depending on what you're going to use this for, you should get something that's going to help keep your whirlwind of backpack items in order and perfectly at-the-ready. Nobody wants to rummage around aimlessly for four minutes to locate a pen when they need it.
Warranty - Canvas bags tend to come with one-year warranties, and on some rare occasions, two-year warranties. Getting hung up on extended periods of time isn't going to happen, but it's okay: follow our simple instruction on how to clean and care for your canvas bag, and you won't have a single thing to worry about.
Laptop Sleeve - Who isn't bringing their laptop with them these days? Almost all backpacks made post-2012 come with laptop sleeves, built with padding to withstand shock and damage, and protection from the other items you might have rustling around in your bag.
Additional Features - If you look at our top model, you'll see that it has an integrated anti-theft pocket to keep your valuables in. Whether it's that or including extra adjustable straps, waterproof pockets, media compartments and more, it pays to pay attention to the little add-ons that come with your backpack. These attributes are what help separate standard bags from high-end ones.

Types Of Canvas Backpacks
You'll find canvas being used as the full construction for many of these backpack types, though sometimes they may only hold about 50% of the ending fabric content. Either way, canvas is a durable and long-lasting material, and these are the backpack types you can expect to see canvas used in.
College Bags - Canvas is inexpensive, and a great option for those of you looking to get a cost-effective fix to prep for those upcoming college days. Canvas is often used with a durable polyester or nylon ripstop fabric to ensure durability, but you'll also find them blended with leather for a much more aesthetic appearance.
Hiking Backpacks - Canvas can take a hit, and is super easy to clean. When you pack gets tossed in the dirt ten times a day when you're hiking or camping, it's nice to know that a quick, simple wash is actually going take all that Mother Nature out of your bag's exterior. Canvas is also fairly resistant to punctures (depending on the specific weave and fabric blend), so you won't have to worry about your survival EDC wearing down or cutting through your backpack.
Professional Backpacks - Yes, you can look professional with canvas. You'll usually find that this is mixed with leather or a ripstop polyester to give the bag a much more professional, corporate-style look. Backpacks are definitely more casual than a briefcase or messenger bag, but if you're not sold on the idea of canvas, you can also check out this buying guide we threw together about strictly professional backpacks.

Canvas Backpack FAQs
Q: What's The Best Way To Clean Canvas?
A: Hand washing your canvas backpack is going to be your best bet, but you can also throw it in an HE washing machine. Canvas is hailed as one of the most durable and easy-to-clean fabrics you can possibly have, and that's completely true. But once it does get tarnished, it looks like it's been dragged through hell and back.
Old-school washing machines with those central spires are going to tear this up pretty bad, even if you have a 100% canvas bag that appears to be durable. Over time, the stress of these scraping against the canvas when it's soaking wet will fray stitched areas. Hand wash or use a low setting on an HE washer. You'll likely only need to do this twice per year.