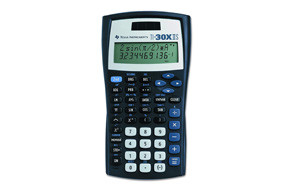 Texas Instruments TI-30X IIS 2-Line Scientific Calculator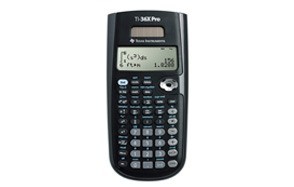 Texas Instruments TI-36X Scientific Calculator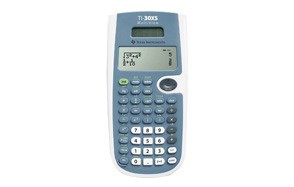 Texas Instruments TI-30XS MultiView Scientific Calculator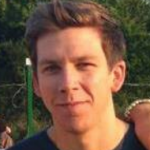 It doesn't matter whether you are a student or a scientist, a small business owner, or just someone trying to get to grips with their own finances! A calculator is a small but essential tool that can really help to make life that little bit easier. From basic calculations to more complicated formulas, figuring out how much tip to leave to converting matrices, the best calculators can stop you from making costly errors. We've put together our recommendations of the best calculators and graphing calculators which will help you keep out of trouble with the tax man! If you've run out of fingers and toes, then it's about time you invested in a new tool to help you get a grip of that math!
The Best Calculator
Calculator Buying Guide & FAQ
How We Chose Our Selection Of Calculators
Besides doing our own comprehensive product testing, we always consider three external factors when compiling our detailed product reviews. That's brand, price, and also consumer reviews.
Brand - in all categories, there are hero brands who dominate the marketplace as well as lesser-known options that are worth a shout out. We try and provide a representative cross-section of products from a range of brands, all committed to quality.
Price - we appreciate that price can often be a stumbling block and is often a significant consideration in any final purchase, so we always pull together a range of competitive price points to appeal to all budgets.
Reviews - reviews from previous purchasers are essential as they provide a general overview of the experience you can expect to have when taking a product home and using it yourself. In conjunction with our own research, feedback and scrupulous testing, we scour the internet for the good, the bad and yes, the ugly, so we can pull together a more rounded opinion of how a product is likely to perform.

Calculator FAQ
Q: Which brand of calculator is the best?
A: It totally depends upon your requirements and the level of complexity which you require from your calculator, however, when it comes to advanced functionality, the ability to solve equations and plot graphs as well as producing a range of instruments which are acceptable within the school/college system, Texas Instruments is hard to beat. They dominate the graphing calculator marketplace and have been creating graphing models since 2004. According to the NDP group, 93% of all graphing calculators sold last year in the USA were Texas Instruments calculators with Casio making up the other 7%.
Q: What kind of calculator should I get for college?
A: When it comes to selecting a calculator specifically for college, the best option is to go for a scientific, engineering, or graphing calculator that enables you to perform a broader range of more complex calculations. Depending upon the exact syllabus that you are following, you might specifically require a graphing calculator and according to the National Assessment of Educational Progress (NAEP) students who have access to a graphing calculator overall score higher in their exam results.
The difference with a graphing calculator is that besides the usual addition, subtraction, multiplication, division, and percentage calculations you can perform, you also have access to more complex formula and functionality. Texas Instruments in particular manufacture excellent graphing devices that are SAT and ACT friendly so they can actively be taken into an exam setting.
Sources:
Which Graphing Calculator to Buy? - Meta-Calculator