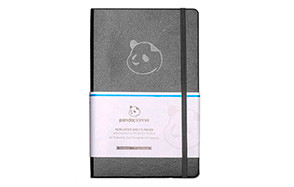 Panda Student Planner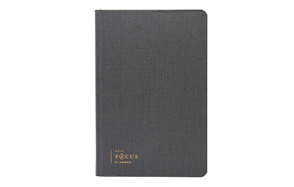 Full Focus Student Planner by Michael Hyatt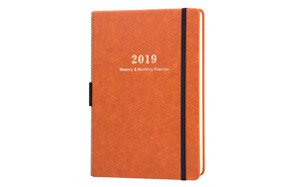 2019 Student Planner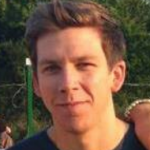 Students have many things going on for them on a daily basis. A day in the life of a college student, be it a senior or sophomore comprises attending classes, extracurricular activities, and meeting assignment deadlines. These activities all take place without forgetting to squeeze in time for friends and family. With your life being so full constantly, you need to find balance concerning time management, to ensure that no activity eats into the time of the rest. However, this can't be achieved without the help of a student planner. Planners help you keep tabs on yourself, concerning where you need to be and the things you need to do. To help you organise your schedule like a pro, we've come up with a list of the best student planners. While some are used strictly as planners, others offer additional features that help keep you on track and meet all goals set for a day, month or the first six months within a year!
The Best Student Planner
Student Planner Buying Guide & FAQs
Features To Look For in Student Planner
Layout - Depending on what how you plan to use your planner, keep an eye out for those that offer you the liberty to do more than writing. Some planners listed above come with extra spaces for impromptu notes and doodles, and these spaces are vital as they help you include tasks to your daily ones, or help you upgrade existing to-do tasks.
Size - Keep an eye out for student planners that are easy to carry around. We usually advise that students get planners with A5 sized pages as these are more convenient to carry around with all your other essentials.
Style - Concerning the design of a planner, selection may be subjective. But mainly, everyone loves creative and exciting aesthetics. Having a stylish and visually appealing planner plays a vital role in motivating you to use it this, look out for one that resonates with your style. It could feature lively colours, or have lined pages. Whatever your style is, ensure that your planner is a perfect match.
Goals & Project Pages - Several planners on the market in recent time feature specific pages or sections for the listing of goals and projects. This helps keep the user on track and also makes finding your goals easy when it's time to cross them out. Ensure that any planner you are about to purchase comes with places where you can write down your goals and tasks.
Added Tools - Everyone loves exciting additional features found in any product they are buying. Some of the best-added tools many planners possess are bookmarks, stickers, pen holders and inner back pockets. These tools help in keeping your organised and make identification of daily, weekly, or monthly tasks easy.

Student Planner FAQs
Q: Who Needs a Student Planner?
A: Every student is looking to stay organised in all aspects of their lives, both academic and non-academic, and those who want to move from being chronic procrastinators to getting things done quickly and on time. Planners are also recommended for students who wish to properly schedule and allot time to several tasks to ensure no aspect of their life suffers.
Q: What are the benefits of using a Planner?
A: Mentally calculating all the things, you have to achieve in a year can be completely overwhelming. They seem too much for you to handle when you view them this way, which is why planners exist. Planners help keep your thoughts and dreams organised, whether they're for the long-term or a short-term vision. The planner also prevent you from procrastinating by helping you break down your tasks into simple, manageable activities that are easy to undertake.
Q: Why should I choose a paper planner over the planner app?
A: There is a certain magic in writing your goals down by hand. Penning down your dreams and aspirations serves as a motivator to get them done faster. A planner is similar to a vision board; thus, it requires a total investment on your part, one of which is to pen your dreams and goals down on paper.
Q: How can I plan more effectively?
A: Before getting yourself a planner, identify what you want to use it for. Are you hoping to organise your assignments? Or you want to manage your time correctly by outlining all your extracurricular activities. List your ultimate goals, before breaking those down into daily tasks and activities for easy completion. You might not realise it initially, but in time you'll see yourself halfway towards your goal.
Sources
Gratitude journal - Wikipedia
PU Leather - Wikipedia
Leatherette - Wikipedia