Best Book Ends In 2022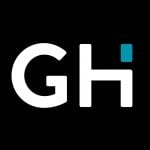 This product guide was written by GearHungry Staff
Last Updated
November 28, 2019
GearHungry Staff
GearHungry Staff posts are a compilation of work by various members of our editorial team. We update old articles regularly to provide you the most current information. You can learn more about our staff
here
.
GearHungry may earn a small commission from affiliate links in this article.
Learn more
Bookends usually come as a pair of supporting mechanisms placed at either end of a number of books to prevent the pack from tipping over or collapsing. They also keep the books stable and in clear view for easy reach. Most bookends have been designed to serve beyond the simple purpose of supporting a shelf of books and so you will find them in a variety of models and objects that not only look attractive for decoration but also involve a great artistic input to inspire and communicate to the viewer. These themes are often popular and famous characters and objects in novels, movies, and other settings. If you are in the market for the best bookends, our well-curated list below will help.
The Best Book Ends
Innoplus Book Ends (3-pack)
If you're a book junkie, you're probably sick of running out of space. I mean, you need at least one new book a week right? And you can't throw any away. So, if you're not blessed with your own library, you need to think of an alternative way of keeping your books in order. This three-pack of Innoplus bookends could be the answer. With these heavy-duty metal bookends, you can turn any shelf into a bookshelf without anything falling off the end. 
Completely made from metal, these bookends are heavy enough to hold thick hardback books, without any problem. They are padded with rubber on the bottom, which stops them from sliding about unwanted. It also has the added benefit of stopping them from scratching your surfaces at all. You might have also noticed the tree style design, which is a particular favorite with fantasy readers. They look great at the end of any book and add some real style to your collection.
Key Features:
Made from sturdy metal 
Powder-coat design 
Tree design
Rubber-padded bottom
Available in white and black 
Specification:
Brand

Innoplus

Model

B-3

Weight

2.53 Pounds
The mere look at this eye-catching Tech Tools Cell Phone Holder is enough to get the feeling of the safety and security of your mobile device. It is stylishly made in the form of a hand clasped around an imaginary object. This holder is designed to literally give you the much-needed helping hand at your office, in the home or within your study place anytime, keeping your device always in clear view and within easy reach; just in case you need to receive or make that important call.  It supports a variety of electronic devices such as phones, iPods, tablets, and MP3 players and also protects your device and keeps it in good shape to last you a very long time.
It serves as a decorative piece of art that will adorn your office set up or fit in place in any room within your home. At the same time, it can also serve as a weight to your office documents and prevent papers from flying around that will certainly distract attention and focus. So you see, it is lightweight enough to lift easily and just heavy enough to support paperwork. Made from a careful blend of cement and plastic, it is tough, safe, durable and long lasting and will serve as a marvelous addition to your desktop collections. Purchase it as a gift for coworkers and superiors and see how it will be adored and how many hilarious remarks it will generate from the rank and file.
Key Features:
Supports a variety of electronic devices such as phones, ipods
Serves as a decorative piece of art that will adorn your office
Doubles as weight support for your office documents
Made from a careful blend of cement and plastic
Specification:
Brand

Tech Tools

Model

HS-8038

Weight

2.2 Pounds
Kikkerland Concrete Desktop Planter
Cute, perfect and functional is how we will describe this next product. Its 3.8×3.5×3.2 inches dimension gives you a perfect product that can be displayed to court your clients and boost your productivity and rake in greater revenue. In these times of heightened environmental awareness, where the need to protect the earth's physical environment and create a conducive atmosphere for a sustainable development is getting ever paramount, this Kikkerland Concrete Desktop Planter could not have been developed at a more appropriate time.
Its presence alone will get your office or study want to get green all over again. It will also serve as an eloquent reminder to a silent office when it comes to greening the environment and will offer itself as a great advertising tool for your products and services. This planter is made of real solid concrete and so is strong, durable and stable. It features a terraced base that conveniently holds such items as pens for work, business cards, clips, USB flash drives and so on. The lower part is modified to contain succulent flora and other indoor plants. The plant holding compartment reaches a depth of about three inches. Its amazing price of $20.00 will not be too much to pay for a planter with such a great purpose.
Key Features:
Environmentally friendly make material and puts eco message across
Terraced base that conveniently holds such items as pens, business cards, clips
Made from strong, durable, solid and stable concrete
Modified lower part to contain succulent flora
Specification:
Brand

Kikkerland

Model

PL02-S

Weight

1.06 Pounds
Anwenk Antique Styled Bronze Heavy Duty Vintage Bookend
With the Anwenk Antique Styled Bronze Heavy Duty Vintage Bookend pair, you can see sheer finesse in artistic craftsmanship in action. It has a beautiful design and is built tough and sturdy, purposely to hold as many books as you want no matter the weight or size; including magazines, journals, and video games. It is made from iron with a bronze coating that ensures its durability and longevity. The large size ensures that you are able to store every kind of book with any cover whether paperback, hardcover or any other. The vintage retro design is known to be always in vogue and will give a perfect decorative touch to anywhere it is placed. It comes in two different colors of black and brown that blends perfectly with your kitchen, living room and hall furniture as well as other wood stuff.
This product also features eight pieces of protective felt pads to provide friction and prevent slip on the shelf. This feature ensures that your bookshelf is protected and free from scratch. In spite of the great strength, it is surprisingly lightweight and easy to move around the house or in the office. It comes as a pair with each pair weighing 27 ounces. Whenever you are looking for a heavyweight bookend that is durable and will hold any type of book, from cookbooks to camping books, you do not need to look any further. 
Key Features:
Tough, heavy duty, durable, strong but lightweight
Vintage retro design that will stay in vogue always
Eight pieces of protective felt pads to provide prevent slip and protect shelf
A bronze coating that ensures its durability and longevity.
Specification:
Brand

Anwenk

Model

LYSB01N0IELO1-OFFSUP

Weight

1.45 Pounds
Artori Design Superhero Bookend
Whether you are honoring a law student who had just graduated from college with an honors degree, or if you are celebrating a heroic act or rejoicing with that loved one who just been promoted at work, or simply think it's time to celebrate the hero in you, the Artori Design Superhero Bookend will help you do it better and in style. This bookend will transform your library or study area into a miniature art gallery whilst it also adds charm and appeal to your learning environment. For the superhero fan, it gives you another opportunity to relive the iconic days bring some of the memories back into present reality.
Anytime the chance emerges a gift to be given for heroic performance, go for Artori Superhero bookend. Made from toughened iron with super quality black finishing will withstand moisture and rust and support several books and journals. Embed a part of the bookend behind the cover of the last book; there is a magnet in it that suspends the superhero figure midair once it is attached to it, making him look like he is supporting the books from falling. It is really fun to behold and the children especially will love it. And for some cool interior ideas, check out our guide to the best bookcases.
Key Features:
Superhero figure adds charm and appeal to every bookshelf
Innovative magnetic arrangement to keep superhero always protecting
Anti-rust and moisture resistant
Made from toughened cast iron with super quality black finishing
Specification:
Brand

Artori Design

Model

AD101

Weight

12 Ounces
Game Of Thrones Dire Wolf Bookend
With so much attention given to the details of this obvious impressive, hefty and superior quality Game of Thrones Dire Wolf Bookend, little wonder that it emerges as a prized decorative piece that holds your classical book collections securely and conveniently in place so you will not have any difficulty pulling out a book to read or for reference. At the same time, the pair represents a huge piece of sculptured artwork that cannot be ignored by your art loving visitors and every Game of Thrones Fan. This bookend was created in close collaboration with the production team of the ever popular and award winning Game of Thrones series that has been featuring on several TV screens for some time now.
The Game of Thrones description is structured at an ancient setting with a castle named Winterfell that was built in the middle of the northern province of the seven kingdoms. Winterfell castle belonged to a house called the Starks, whose family crypts, the ancient final resting place for the house were buried beneath the castle. Carved dire wolves whose size and power of intelligence is way beyond the usual animals guard the crypts day and night for millennia, and they also represent the sigil of the house. This pair of highly intelligent dire wolves is set to forever protect and preserve your carefully collected books and release it to you whenever you want. An ideal stylish gift for GOT fans.
Key Features:
Prized decoration for your books, shelf, and room
Reminds of treasures of antiquity
Close attention paid to details in manufacture
Brings a popular series alive just at a glance
Specification:
Brand

Dark Horse Deluxe

Model

JUN120063

Weight

11.8 Pounds
Harry Potter Serre –Livres Hogwarts Express; Noble Collection Bookends
The first of J. K. Rowlings' popular novel for children features Harry Porter as a boy who happened to get enrolled in Hogwarts School of witchcraft and wizardry. He soon discovered himself as possessing special powers to unravel the truth about his parents' death. In England Hogwarts Express was a locomotive train that transported the witchcraft and wizardry students to and from Hogwarts Boarding School dutifully, from London's Kings Cross Station and Hogsmeade Station without fail, six times in a year. This is the theme captured in the construction of this masterpiece of a bookend work. The Harry Potter Serre – Livres Hogwarts Express; Noble Collection Bookend is a beautiful hand-painted, designed and manufactured to the highest standard that will catch the eye of every book lover.
It was crafted with great attention to detail and to the highest level of precision and features a railway engine and carriage entering and leaving a tunnel. The material is of cast iron and comes as solid as stone with manual finishing work on each set. It is the ideal bookend for all your Harry Potter Collections, whether hardcover or paperback and will captivate all Harry Potter fans. Even those who are not Harry Potter fans are easily enthralled by this hugely irresistible piece of treasure collection which at the same time supports your valuable books and provides classical decoration to your living environment. Each has a measurement of 7.5 inches long and 5.5 inches high. It is absolutely licensed by Warner Brother, producers of the famous Harry Potter series. For more amazing products for Harry Potter fans, check out our guide to the best Harry Potter Lego Sets.
Key Features:
Made from super quality durable and rust-free iron
Beautiful, vintage and classic appearance
Great attention to detail and highest level of precision employed
Every part individually hand-painted to ensure unalloyed quality
Specification:
Brand

The Noble Collection

Model

HARRY POTTER

Weight

3.52 Ounces
Danya B. Daschund Bookend
There is always something special available for dog lovers and this Danya B. Daschund Bookend will delight you with the ability of the dog to expand to accommodate all your comic and classical collections including magazines, periodical, video games, DVDs and what have you. A typical Daschund is intelligent, independent and playful and will go to all lengths to fish out its game. That is why it is believed everyone who looks at this specially crafted bookend cannot resist the adorable pet and you will never be short of compliments by your visitors.
It perfectly decorates any part of your room especially the study or library, the bedroom, on top of the fridge in the kitchen or the living room. It sits equally well at your office too. Manufactured from a special blend of china, resin and PVC, it is formidable against rust and moisture. The underside is lined to protect the shelf surface and its weight easily holds up and supports all your books on the shelf. The head section has a length of 4 inches, a width of 4 inches and a height of 6 inches. The back to tail end is 4.5 inches long, 5.3 inches wide and 3 inches high. Every dog lover will find this bookend simply fascinating. It is the perfect gift for everyone in the family, the workplace or the office.
Key Features:
Underside lined to protect shelf surface
Sheer weight easily supports all books
Will decorate any place or platform, home or office
Will pass as a perfect gift for dog lovers
Specification:
Brand

Danya B

Model

CSK8026W

Weight

2.6 Pounds
Some people aren't looking for the most beautiful bookends at the ball. Some people just want a utilitarian bookend that gets the job done. Those people will choose MaxGear Book Ends. Nobody's going to write a poem about this product but it does everything it's supposed to. And it's cheap. Which is another big factor in why it's so popular. 
The simple and heavy-duty metal design makes them super effective at holding books in place. You could stack 100 hardbacks against this bookend and it will stand strong. This is partly thanks to the weight of the bookend itself and partly thanks to the anti-slip foam pad on the bottom of the bookend. This keeps it in place and stops it from scratching your surface. 
Key Features:
Sturdy metal construction
Heavy-duty design 
Three anti-slip foam pads
Anti-static paint
Specification:
Brand

MaxGear

Weight

1.29 Pounds
JIC Gem Home Decorative Book Ends
For this list, we wanted to find some of the most unique and interesting bookends on the market. Not everyone is looking out for the cheapest, most practical product in a situation like this. You might be looking for bookends that you can keep forever. This set of JIC Gem Home Decorative Bookends is perfect. They're made from natural agate stone, which in some cultures is said to help guard you against danger. However, that's when you wear it around your neck and these bookends are way too heavy to turn into necklaces. 
Each bookend weighs about two to three pounds, which is enough to hold lightweight, paperback books. They do offer larger sizes that can handle hardbacks. Plus the design includes a rubber bumper, which protects your surfaces and stops the bookends from slipping easily. We also like the fact that you can get these attractive bookends in a variety of different colors. 
Key Features:
Made from natural agate stone 
Rubber bumper 
Available in multiple sizes 
Available in five colors 
Specification:
Brand

JIC

Weight

2.39 Pounds
Sign Up Now
GET THE VERY BEST OF GEARHUNGRY STRAIGHT TO YOUR INBOX