Last updated:
23 Oct 2020
11 Best Book Ends (Review) In 2021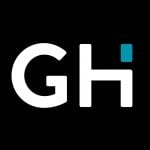 This product guide was written by GearHungry Staff
Published
November 28, 2019
Bookends usually come as a pair of supporting mechanisms placed at either end of a number of books to prevent the pack from tipping over or collapsing. They also keep the books stable and in clear view for easy reach. Most bookends have been designed to serve beyond the simple purpose of supporting a shelf of books and so you will find them in a variety of models and objects that not only look attractive for decoration but also involve a great artistic input to inspire and communicate to the viewer. These themes are often popular and famous characters and objects in novels, movies, and other settings. If you are in the market for the best bookends, our well-curated list below will help.
The Best Book Ends
The best!
Gear, gadgets & stuff for men
Straight to your inbox