Best Books For Entrepreneurs In 2022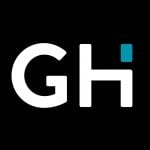 This product guide was written by GearHungry Staff
Last Updated
October 28, 2019
GearHungry Staff
GearHungry Staff posts are a compilation of work by various members of our editorial team. We update old articles regularly to provide you the most current information. You can learn more about our staff
here
.
GearHungry may earn a small commission from affiliate links in this article.
Learn more
Entrepreneurship is the desire of many people who fall under the working class. People go into entrepreneurship for diverse reasons. The different reasons may span across but not limited to freedom and independence, financial growth, to pursue a passion or to offer solutions to an identified problem. Whatever the reason may be, one will need a book that will train, teach, and guide you along your entrepreneurship journey. Below is a review of ten of the best books for entrepreneurs.
The Best Book For Entrepreneurs
Our best choice for this review is The $100 Startup: Reinvent the Way You Make a Living, Do What You Love, and Create a New Future. It was written by Chris Guillebeau who is an American non-fiction writer, speaker, and blogger. Chris is best known for producing some of the best non-fiction books and blog posts. His writings mostly span personal development, travel, and business-related issues- which remains his dominant region. He has an Art of Non-conformity blog which largely seeks to open up different topics under entrepreneurship. The Art of Non-conformity blog, since its inception, has seen consistent growth in its fan base with thousands of website visits every day.
This a book that throws more light on entrepreneurship. It happens to be his second published book. In this second book which was published on May 8, 2012, Chris exposes the countless opportunities we have around us, how to realize them, how to take hold of at least one, and then how to consciously and deliberately build a career out of it. Making money in a more relaxed and fun way.
Crush It!: Why Now Is The Time To Cash In On Your Passion
This is a 160-page book that was published on September 10, 2013. The author through this book teaches on branding, transparency, and the use of modern technology such as the internet as a sure tool for businesses. Explore the exclusive benefits of the internet as it relates to your passion. You will be able to ask yourself – Is there anything I do for fun on a daily basis? Do I naturally gravitate towards a particular act or art, hobby, or passion? Can I cash in as much as you want to from my passion? With this book, you will know how to understand that your passion is your strength. Your passion makes you more efficient and effective. It distinguishes you from the crowd. If you can you write, act, sing, dance, motivate, plan or do anything without an inch of effort, it is time to realize the vast range of opportunities there is within your passion and thanks to the book Crush It!: Why Now Is The Time To Cash In On Your Passion, you can do just that.
Unfu*k Yourself: Get Out of Your Head and into Your Life
Unfu*k Yourself: Get Out of Your Head and into Your Life (Unfu*k Yourself series) will equip you to believe in yourself. It will empower you to break off every limitation that there is as opposed to your rising and uplifting. Many are the times that we are restricted and limited by many factors, some of which may be unforeseen. These come our way to prevent us from reaching our potential. It is interesting to know that being aware of your potentials, what you carry on the inside, and what you are capable of will help you aspire for even greater things. Whatever you dream of becoming in the future is possible. It all starts from believing in yourself for the attainment of every desired height in your life. Let your dreams come alive again as you flip through each page of this book- which has been specially written for you. Plus you will learn to become and to remain empowered through an honest, clear, precise, and practical approach. This remains one of the best business motivational books on the market. For more amazing titles like this, check out our guide to the best self-help books for men.
You Are a Badass at Making Money: Master the Mindset of Wealth
Have you ever thought for once that you are at your best when it comes to money-making? Hahaha, get ready to receive the shock of your life with one of the best entrepreneur books; You Are a Badass at Making Money: Master the Mindset of Wealth. Discover new ways of making money with the same available resources. This book gives you the keys to utilizing to the fullest potential anything you may have in your hand. No need to go get new resources, additional capital, or anything unrealistic. You will grow past every stumbling block of fear, limitation, wastage, and anything that has kept you bound in a prison of financial restriction for so long. Learn how to steer your financial wheel, invest, and diversify your money. Steer your economic life at a speed and in the direction that you want. Jen teaches from her own experience how the switch from her living in a supposed garage to a woman who goes around the world at her will and in style happened. No doubt, this is one of the best entrepreneur books to read.
Business books remain a key tool in the growth and sustainability of every entrepreneur and their businesses. The Entrepreneur Mind: 100 Essential Beliefs, Characteristics, and Habits of Elite Entrepreneurs outline 100 essential beliefs, habits, and characteristics of elite entrepreneurs. The human mind as it were is a key determiner of what anyone can do or not do, what anyone can attain or not attain. Initial programming of the wind very vital to positioning one on the pathway to achieving and achieve our wildest dream. There is a way every successful entrepreneur has to think, behave, act, perceive, and do things. The author of this business & leadership book, Kevin D. Johnson, who also is the president of Johnson Media Inc. – a multimillion-dollar company, presents a practical results-oriented approach through his own entrepreneurial experiences. Kevin structures this book in broad areas across which all entrepreneurs can pick a total of 100 lessons. These areas are Strategy, Education, People, Finance, Marketing and Sales, Leadership, and Motivation. A read through this book will help you in identifying the best business partners, investors, and what captivates them, it will teach you to think big, where to and not open a business bank account, and the dangers that too much formal education poses to entrepreneurial success.
Crushing It!: How Great Entrepreneurs Build Their Business and Influence-and How You Can, Too is unarguably one of the best books for entrepreneurs. It is not for nothing that Gary Vaynerchuk, author of this book is listed as a four-time New York Times bestselling author. Even more interesting is how Gary puts together the different stories of today's entrepreneurs, how they began, what they encountered on the business road, and how they managed their way through to where they are today. You are sure to find at least one of the many stories of the different successful entrepreneurs that will speak to your situation as though it was exclusively directed at you. Follow your dream, build your brand, start something. Pick up as many lessons from these successful entrepreneurs, implement them in your model, and keep this book with you as a guide to your entrepreneurship journey. Gary teaches social media and the many possibilities it produces and presents to you. If you are also into fitness, you may like some of the best strength conditioning books, so take a moment to check them out.
Purple Cow: Transform Your Business by Being Remarkable
Among the different lists of an entrepreneur, books to read is Purple Cow: Transform Your Business by Being Remarkable. It is necessary for every entrepreneur to recognize the different changing trends in businesses, as and when those changes occur, and how best one can quickly migrate to the new ways of doing business for increased productivity. Marketing, for instance, has gone through a series of rapid changes over the past few years.
Seth Godin, in this best seller book, teaches how product value can ease a product's marketing. Entrepreneurs should seek to indulge in businesses whose products and services cannot be rejected on the market. Those that produce tangible and real-time solutions to the needs of people. Entrepreneurs should seek to be noticeable on the market. This remains one of the best ways of building goodwill for any business. This productivity book will prepare you to strive to engage in businesses whose output will market itself. Outstanding businesses easily break through the market with less effort. Our guide to the best camping books features more amazing titles for those of you who like outdoor adventures.
The 4-Hour Work Week: Escape the 9-5, Live Anywhere and Join the New Rich
The 4-Hour Work Week: Escape the 9-5, Live Anywhere, and Join the New Rich is one of the best startup books you can ever find. Do you want a new way of living? Want to be your boss? Or you want to have more time to yourself outside of your work. The traditional 9-5 work model can get really tiring and frustrating. Imagine if you have to live your entire working life under this 9-5 model. There are high chances that you end up living all your productive years working towards somebody else's vision. The worst part is when you have an abusive boss who won't just let you have peace as you work. Research has shown that a greater percentage of deaths resulting from stress has to do with traditional 9-5 workers, especially those who find no joy in what they do. 
This book comes in handy to teach you from the very basics all you need to know to switch from a 9-5 worker to being your boss. Realize the possibility of making up to a five-figure monthly income or to travel around the world. Whatever your quest may be, Tim teaches in a step-by-step manner how to achieve it. Explore how he moved to $40,000 a week from $40,000 a year. Wooow. Such transformation is worth desiring. Plus, the interesting thing is that Tim also moved from the traditional 80 hours per week to just 4 hours per week. You may also like some of the best cookbooks from our list, so if you are a foodie and like to cook, check them out.
The Execution Factor: The One Skill that Drives Success
Are you a startup entrepreneur or do you intend to become one? Looking for entrepreneur books for beginners? Are you confused as to which of the many entrepreneurial books are best for you? The Execution Factor: The One Skill that Drives Success will present you with solutions to all your questions. This carefully put-together book offers a practical, applicable, and concise business approach that will guarantee the success of your business. As Kim Perell walks you through her business life in 288 pages. Put yourself up from sleep. Quit dreaming about what you desire and get down to action. But how? No need to worry. In this book, Kim uses a friendly step by step approach to demonstrate that you are just the ideal candidate to succeed in your business. For once you will be made to forget about how uneducated, unqualified, or how low your IQ is and rather open you up to the many possibilities there is for grabs in your current condition. Lift yourself from every negativity and let your positives ride you through as you read and apply the words and content of this book, and you are sure to succeed.
Starting a business is not all there is. As a matter of fact, many startups with great business ideas fail and do not see their businesses stand the test of time. The Lean Startup: How today's Entrepreneurs Use Continuous Innovation to Create Radically Successful Businesses is a book written by Eric Ries. In this book, Eric teaches about the compact nature of the already existing business world. Regardless of the competitiveness, there still are some loopholes within that can be explored. An entrepreneur's ability to penetrate through these loopholes is what assures the success and longevity of the business. Know how best you can cut down on business failures or how to avoid them completely. Understand that managing a business has nothing to do with luck. Take conscious charge of your business and shape its growth towards your desired future. Build managerial discipline to guide you throughout the different seasons in the business world. Be a confident entrepreneur; knowing what and how to shape your business towards success.
Sign Up Now
GET THE VERY BEST OF GEARHUNGRY STRAIGHT TO YOUR INBOX