Gifts for Dog Lovers in 2021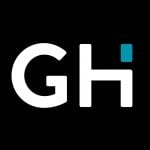 This product guide was written by GearHungry Staff
Last Updated
October 25, 2018
GearHungry Staff
GearHungry Staff posts are a compilation of work by various members of our editorial team. We update old articles regularly to provide you the most current information. You can learn more about our staff
here
.
GearHungry may earn a small commission from affiliate links in this article.
Learn more
Dogs are the closest pals and best friends that we just can't do without. There are many best dog gifts for dog lovers or owners that are bound to make their human-dog bond stronger, but we've come out with 20 of the most useful and essential gift options that'll leave their pets barking with excitement!
Gifts for Dog Lovers




All toys made by Chuckit are redesigned to improve the existing bond between animals and humans. Every toy manufactured takes into consideration the human-animal bond and keeps it close to the heart of the brand. Take your interaction with your dog to a higher level with the Chuckit! Ultra ball. The ball, one of the ideal Christmas gifts for dog owners, comes in five various sizes, from XX-large to small sizes, with attractive colors such as orange and blue to peak any dog's interest and also encourage high visibility for both pets and their parents. The Chuckit! The ball is made with a naturally-sourced, high-bounce rubber that makes your game of 'fetch' higher and more adventurous. The extra-thick natural rubber core makes the ball mess resistant, easy to clean, and durable for long-term use (and abuse). Take dog play dates to another level of fun in the water and watch your Chuckit! Ball float in the beach or pool. 
Key Features:
Compatible with medium Chuckit! Launchers
Small to xx-large
High-bouncing ball
High-visibility colors
Specification:
Brand

Chuckit!

Model

17001

Weight

6.6 ounces
Outward Hound Toys for Dogs

Playing Fetch day in day out can get incredibly annoying. It doesn't hurt to chase a lot of squirrels as they enjoy the summer breeze at the park. It even gets more fun when the squirrels are striding across your backyard! Bring your dog's favorite pastime to his place of abode by getting him the Outward Hound Squeaking Toy for dogs. They can be hidden anywhere in your garden, in pots or the trunk of your only tree, and watch your dog as he sniffs and searches for them, chewing on them one after the other. These squeaky squirrels love to play all day long just like your dog; you only have to keep stuffing them into their hiding places again and again. The puzzle plush squeaking toys don't come in the form of squirrels only, they are also manufactured with various textures and sounds to keep your dog entertained in many ways during every playdate. Eliminate boredom with these toys and fetch squirrels by getting these dog-themed stocking stuffer gifts for your companion this year.
Key Features:
Squeaky finds inside
Four fun sizes
2-in-1 play
Keeps dogs occupied & eliminates boredom
Specification:
Brand

Outward Hound

Model

31004

Weight

14.4 ounces

Introducing the first of its kind; your furry friend's personal diary that he knows nothing about. The Furbo Dog Camera presents a 60-second highlight of your dog's day adorably. Explore your dog's daily moments in a highlight reel and save yourself the stress of sorting through hours of video footage. Store all memories of your puppy's growing days with this camera, and create an album especially for your favorite furbaby. Also, you can be the first to know when your dog is in danger!
The Furbo Camera detects all forms of movement, be it that of your dog, partner, dog walker, or an intruder. Catch a glimpse of all your dog's actions such as jumping into your laundry basket or drinking from your water closet. In the event where your dog experiences traits of anxiety, you will be the first to notice his signs by watching his quickened paces and constant feet licking. This can be a terrific Christmas gift for your dogs.
Key Features:
Treat Tossing
Full HD Wi-Fi Pet Camera
2-Way Audio
Compatible with Alexa (As Seen On Ellen)
Specification:
Brand

Furbo

Model

1-01WHTOA-1

Weight

1.76 pounds
Chuckit! Dog Ball Launcher

Elevate the game of fetch with your canine best friend by throwing the Chuckit! Ball Launcher faster and farther. At a length of 26 inches, this launcher is easily stored in the back seat or trunk when you take a trip with your best companion. The extended length of the Ball Launcher increases the rate at which your dog exercises daily, by increasing the speed and range of your throw in the same time span. Start a new game of fetch with this unique gift for dog lovers designed for outdoor use on grassy fields or sandy shores. The Chuckit! Ball launcher reduces your need to bend over and also allows for a more comfortable pick-up by extending the reach of your arm. The best feature of this unique gift for dog lovers is how it helps you keep your hands clean by grasping slimy, muddy balls securely during your playtime.
Key Features:
Convenient pick-up
Petmate replenish charcoal filter
Includes one Chuckit! Tennis ball
Lightweight and portable
Specification:
Brand

Chuckit!

Model

6400

Weight

8 ounces
iFetch Interactive Ball Launchers for Dogs




Rejoice fellow fetch-a-holics! There's a new breeze blowing in town and it's whispering one thing, the iFetch Interactive Ball Launcher. This unique gift for dog lovers from iFetch is their small automatic ball thrower, meant to help smaller dogs enjoy a good game of fetch to their heart's content. Featuring three miniature tennis balls, this interactive dog toy launches to between 10 and 30 feet. At the touch of a button, the launching distance can be adjusted to increase the level of fun. This launching machine is the ideal dog toy for both indoor and outdoor play. All products made by the iFetch team are designed to create happiness between a man and his dog, and to get your dog's tail wagging twice as hard as it always does!
Key Features:
Three mini tennis balls
Indoor or outdoor dog toy
One-year warranty
Works with 6 c-cell batteries
Specification:
Brand

iFetch

Model

1

Weight

3 pounds

In minutes, you can groom the ugly out of your pet in the comfort of your living room or bathroom. The GoPets Dematting Comb is that one grooming tool that is not only perfect for detangling and dematting but is also terrific for getting your dog's shedding under control. With a contoured gel handle meant to fit flawlessly into your hand, the GoPets comb makes combing easier and more comfortable for both you and your animal companion. This undercoat comb is suitable for both cats and dogs and is, therefore, a great gift idea for your furry friend or that of your significant other. With each purchase made, proceeds go to no-kill shelters, animal charities, and animal rescues as a way of giving back.
Key Features:
For Cats & Dogs
Filled with non-toxic silicone gel
23 tooth side comb
2 Sided Professional Grooming Rake
Specification:
Brand

GoPets

Model

FBA_TP111R

Weight

3.52 ounces
Earth Rated Poop Bags Dog Waste Bags, Refill Rolls

Due to their level of quality, Earth Rated products have made a global mark due to their affordability and durability. This brand pays attention to everything, from the full picture to the most minute and intricate detail. From packaging to purchase, all their products go through a natural process, making them safe for the environment and the users.
The Earth Rated Poop Bags are a pack of 270 bags made from recycled materials. These dog themed gifts are more robust, more prominent, and thicker than all others found on the market and each box features 18 rolls of 15 lavender-scented bags that are easy to detach, open and use. The major priority of the team at Earth Rated is to provide a modernly designed product of high quality that comes at an affordable cost with top-notch customer service.
Key Features:
Lavender-scented
270 bags
Made from recycled materials
High-quality dog waste bags
Specification:
Brand

Earth Rated

Model

BIO270

Weight

1.3 pounds
Whistle 3 GPS Pet Tracker & Activity Monitor

Get acquainted with the Whistle 3 GPS Tracker, an activity tracker for both cats and dogs and one of the best all-in-one GPS location tracker. In summary, this best dog gift is going to be your best bet at smarter pet care for your companion. The Whistle 3 uses both cellular technology, together with advanced GPS technology to locate your pet no matter where he's located in the USA, through the use of America's most extensive network, AT&T. 
This gadget is known as a dog's cell phone,' and it comes with a monthly payment plan, and is activated via the Whistle app on mobile devices with Android 5.0 or IOS 10. With its proactive alerts, you're always informed by text, email, or app notifications when your pet tries to get too far from their designated safe place. With a battery life that is dependent on your usage, the environment, and the strength of your cellular coverage, Whistle 3 is a top-notch device recommended for all animal lovers and owners.
Key Features:
Durable & waterproof
Uses advanced GPS and cellular technology
Works with iOS 10 and Android 5.0 or later
Wi-Fi network required to set up
Specification:
Brand

Whistle

Model

100-30502-00

Weight

0.96 ounces
QUMY Dog Boots Waterproof Shoes for Large Dogs

No matter the activity you choose to do with your favorite animal mate, there is the possibility of danger and injury. From your neighborhood's sidewalks to the grass in your backyard, there are many places your dog can get hurt, which is why the QUMY Waterproof Shoes are an ideal gift option for your furry pal. These shoes are a set of flexible dog boots made from high-quality fabrics and feature a rugged sole sewn together to create a cute embroidered paw pal for that next adventure! QUMY Dog boots are soft and can be easily hand-washed. Play with these sturdy dog shoes either indoor or outdoor and benefit from their ability to protect your dog's paws from the dirt, mud, and stones. These shoes are adjustable and can be put on or taken off with ease, thanks to their wide split seam opening and Velcro straps. Protect your dog at any time of the day with these adorable shoes from QUMY.
Key Features:
Reflective Velcro rugged anti-slip sole
Hand washable
Fashionable
Secure and adjustable
Specification:
Brand

QUMY

Model

QUMY

Weight

7 ounces
TUG Patented 360° Tangle-Free, Heavy Duty Retractable Dog Leash








The TUG Retractable Dog Leash works great for all dogs, no matter how wild they can get. Dogs love to put a lot of stress on their leashes when they decide to act up and having one that's retractable is an ideal option for all owners. Don't wait for your leash to fail before you begin your search for a new one. This tangle-free, heavy duty leash gives you more confidence to stand up to the tactics of your favorite companion.
This medium to large dog leash is suitable for dogs weighing between 55lbs and 110lbs. It features a 360-degree tape movement, and a quick unlock and lock feature where you roll on or off with your thumb easily. Its handle is anti-slip and is designed ergonomically to provide a super comfortable grip for all dog owners who are fans of long walks. So grab your walking shoes, and you and your dog can spend some time exploring. 
Key Features:
Anti-slip handle
One-handed brake
16 ft. nylon tape/ribbon
Suitable for dogs under 55 lbs
Specification:
Brand

TUG

Weight

1.05 pounds
ThunderShirt Classic Dog Anxiety Jacket

Some dogs hate being lonely, so much that they become monsters when left alone. These dogs may exhibit signs of violence and anxiety, causing them to be destructive, especially when they've been left alone for too long. The ThunderShirt is a magical gift to get a dog owner who experiences this, as it makes their once violent dogs extraordinarily calm and composed. It is also terrific for rescue dogs and has received a global recommendation from millions of dog owners, vets, and trainers, with a recorded 80% success rate. 
ThunderShirt is a miracle wrapped in a simple box, designed to calm anxiety, over-excitement, and fear by the application of gentle, constant pressure. It is your best dog gifts for your travels, fireworks, vet visits, and separation, reducing your dog's dependency on medication; thus, helping him stay drug-free.
Key Features:
Boxer/pit mix
Great for rescue dogs
Money-back guarantee
Backed by science
Specification:
Brand

Thundershirt

Model

HGL-T01

Weight

12 ounces
Petcabe Portable Dog Paw Cleaner

Petcabe has come out with the Portable Dog Paw Cleaner that helps you encourage all the dirty play every dog loves to partake in. It's natural for dogs to roll and jump in mud and dirt, which is why this paw cleaner has been designed for this outdoor activity. Cleaning the paws of your dogs is more important than you may think. The Petcabe dog paw washer offers more comfortable cleaning options to all dog owners, as opposed to the old method of cleaning which involved the use of an old, random towel kept by the door.
Play in the park with your pet, take a walk or run outdoors with your favorite pal and clean him up with this soft silicone brush, right before he touches your beautiful memory foam mattress. This brush lets go of sand, mud, ice melt or dirt, and also gets rid of all harmful chemicals and bacteria quickly and with ease. There are three sizes made available to customers; thus, you can choose the best Petcabe that suits the taste of your dog.
Key Features:
Safe and durable
Soft silicone brush
Very portable
100% money back guarantee
Specification:
Brand

Petcabe

Weight

1 pounds

Go beyond the bowl and make eating fun for your dog. Naturally, dogs have this notion that every eating session must be some race. Even though we still do not understand the rationale behind this, Outward Hound has developed a Fun Feeder Interactive Dog Bowl. This bowl is designed and recommended by vets to prevent bloat and aid in digestion, by allowing dogs forage for their food through new mazes and patterns.
The Fun Feeder Slo-Bowls are made with BPA & Phthalate free and food-safe materials, and they come in three capacities; the x-small bowl can hold ¾ of a cup of dry kibble, while the small and large hold 2 and 4 cups respectively. Help your furry friend eat food at a healthy and fun place to improve his digestion with Outward Hound's feeding masterpiece.
Key Features:
For dry or wet food diets
Veterinarian recommended
Non-slip base & food safe materials
Top rack dishwasher safe
Specification:
Brand

Kyjen

Model

51005

Weight

1.35 pounds




HandsOn Gloves go beyond the traditional curry combs and are a revolutionary concept influencing shedders and mitts found on the market today. HandsOn as a brand believes they have found the best design approach to creating products that will bring both animals and their owners higher levels of enjoyment. These gloves fit correctly without any issues, whether wet or dry, and they help you offer better massages by stimulating circulation which encourages healthy skin through the distribution of the body's natural oils.
The HandsOn Gloves is an outstanding dog-themed gift excellent for the grooming, bathing, shedding, and de-shedding of small pets, livestock, horses, cats, and dogs. 
Key Features:
Fitted Pair of Gloves
Suitable for all animals
Used for shedding, bathing & grooming
Award-winning gloves sized junior to XL
Specification:
Brand

H HANDSON

Model

867988GrBlLG

Weight

1.6 ounces
Greenies Dog Dental Chews Dog Treats

Make Halloween fun for your dog by getting him or her these dog themed gifts as his treat. While it nibbles, the Greenies Dental Dog Treats cleanse the mouth of your dog, preventing the development of plaque and tartar, and leaving with it lovely breath. Give your dog a fantastic natural treat and scare away bad breath at the same time!
Key Features:
130 treats
Accepted by the veterinary oral health council
Contains one (1) 36 oz. Pack
Fight plaque and freshen breath
Specification:
Brand

Greenies

Model

10123651

Weight

2.25 pounds
SleekEZ Original De-Shedding Grooming Tool

The SleekEZ Original De-Shedding Grooming Tool is very simple yet highly effective when it comes to the general grooming of your beloved pet. Transform from shabby to sleek in seconds with this tool which promises to brush away dirt, dander, and loose fur gently without snagging. Suitable for all coat types the SleekEZ de-shedding tool can also be used to do away with the tiny strands of your pet's hair found in your vehicles, on your blankets, carpeting, furniture, and even the bedding of your little animal.
The handle of all SleekEZ brushes is made from treated poplar wood which protects it when used outdoors. The tooth pattern of this comb is uniquely designed for easy use on several coats, ranging from coarse to fine and short to long. Indeed, the SleekEZ is a tool of originality and also a tremendous dog-themed gift.
Key Features:
Made in the USA
To 95% Less Shedding in Just One Use
Patented Design.
Lifetime Replacement Warranty
Specification:
Brand

SleekEZ

Model

4121411

Weight

4.8 ounces
Free Paws High-Power Stepless Pet Grooming Hair Dryer

Hair dryers can be annoying little instruments, especially when they come with limited heat settings. The Free Paws Grooming Hair Dryer is an exceptional tool that pays attention to comfort and performance, giving you your money's worth with every use. With customizable settings, this dryer will have the fur of your favorite companion completely dry in five minutes, faster than most others even with the right amount of warmth. 
You'll be very happy with this grooming tool that features replaceable parts like a hose, filter, carbon brush, and nozzles. Turn up the heat without damaging the coat of your fur baby and give her the blowout of a lifetime.
Key Features:
Adjustable Speed and temperature
Lifetime Warranty
Flexible Hose: 2.6 to 7.9 FT
3 Different Nozzles
Specification:
Brand

Free Paws

Model

FBA_Free Paws

Weight

11.4 pounds
First-Quality Orthopaedic Dog Bed

Bruno has been with you ever since you were a little lad. You've taken him on many walks, fed him a million times and you're confident he's going to hold the rings at your wedding next, even though he's aged and walks extra slow lately. Dogs, like humans, develop ailments such as arthritis when they start aging. This is why we recommend the First-Quality Orthopaedic Dog Bed for your best friend. This bed is 100% filled with shredded memory-foam, packed densely for firmness yet soft enough to pamper your dog. This orthopedic dog bed is designed to cater to both fashion and function, made into various contemporary colors that appeal to you and your dog. For easy maintenance, each bed comes with a 2-sided, zippered cover that makes removal and washing extremely easy. 
Key Features:
Ideal for aging dogs
Removable, washable cover
Designed in the USA
1-year money back guarantee
Specification:
Brand

Better World Pets

Model

DbGrBkSm

Weight

4.5 pounds
Outward Hound Granby Dog Life Jacket

Equip your pup with the Outward Hound Dog Life Jacket, a high-quality performance jacket that is ideal for taking new territories on your next adventure. Constructed with a multi-handle design, this jacket is both durable and robust enough to get your dog out of any pit, or waterbody. No matter the size of your dog, the Granby jacket promises a secure fit with its chest straps and belly buckles. The Granby Dog Life Jacket helps you spot your dog in the dark, thanks to its multiple bright orange reflective strips. Your dog is safe whenever he wears this life jacket.
Key Features:
Sized right
Dual rescue handles
Multiple reflective strips,
Safe & durable
Specification:
Brand

Outward Hound

Model

22021

Weight

0.8 ounces




The Highwave AutoDog Mug is known worldwide as the only one-handed dog hydration system. This system is easy to use, as it comprises of valves specially manufactured to deliver water upon squeezing. Water is always fresh, and sourced from trusted locations to prevent your pet from contracting any toxin. Made in California, this Auto Mug is a patented, BPA-free bottle that is easy to attach to your belt, bag, or wrist, making it extremely portable.
Key Features:
100% made in the USA
Patented one-handed hydration system
20-ounce bottle
Fresh water from a trusted source
Specification:
Brand

Highwave

Model

SYNCHKG071299

Weight

10.6 ounces
Sign Up Now
GET THE VERY BEST OF GEARHUNGRY STRAIGHT TO YOUR INBOX