Best Hand Soaps In 2022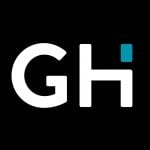 This product guide was written by GearHungry Staff
Last Updated
March 18, 2020
GearHungry Staff
GearHungry Staff posts are a compilation of work by various members of our editorial team. We update old articles regularly to provide you the most current information. You can learn more about our staff
here
.
GearHungry may earn a small commission from affiliate links in this article.
Learn more
Washing your hands literally saves your life. Hand washing is a very important protocol that, unfortunately, not a lot of people are paying attention to. It is estimated that nine out of ten people aren't washing their hands properly, and there is a likelihood that you fall into this category. No doubt, washing with hand soap is an excellent way to combat diseases and viruses and could ultimately lead to a safer planet altogether. That said, if you are looking for the best hand soap, we can provide some help with that with this list of soaps that everyone should look to get. The list below covers a wide variety of soaps, including natural and antibacterial, and they all deserve some consideration.
The Best Hand Soap
Simplehuman Cucumber Moisturizing Liquid Hand Soap
Our top choice for hand soaps goes to the simplehuman Cucumber Moisturizing Liquid Hand Soap, which is mild on your skin while helping you get rid of harmful bacteria. This soap contains fresh cucumber peel and fruity floral undertones which feel good on your skin and smells great. This excellent hand soap refill doesn't rely on any artificial fragrance for its crisp and fresh smell, and the natural ingredients infused with the soap give it an authentic feel.
Furthermore, toxins, parabens, and phosphates are all absent from the soap, giving you absolute confidence in the quality of the product. Not only that, but the soap is also biodegradable and, therefore, doesn't pose an environmental threat. Your skin is in safe hands with the simplehuman hand soap as it is hypoallergenic, meaning that you are unlikely to suffer any reactions after using this. 
Key Features:
Great smell that you will fall in love with
Made with non-toxic materials
Refill pack is economical and pocket-friendly
Helps you get rid of germs and bacteria
Specification:
Brand

simplehuman

Model

CT1020HC

Weight

2.2 Pounds
Pack of three represents value for money
Simple and attractive design
Perfect consistency for a smooth feeling
Requires too many pumps to get what you need
Feels diluted for some consumers
The soap isn't very sudsy
Mrs. Meyer's Liquid Hand Soap
If you want your hands smelling like rain on a mild summer day, then Mrs. Meyer's Liquid Hand Soap is the product for you. Concocted with exquisite components including essential oils, aloe vera, and olive oil, this liquid hand wash is in a class of its own. Mrs. Meyer somehow found a way to bottle the essence of rain in a bottle, and thanks to that, we have this amazing product. Additionally, the soap is non-drying, and it does an excellent job of providing you with clean hands that freshen the home and warms the heart. Not only that, but this is a quality soap made with only the best ingredients, which means that parabens and phthalates are not included in its construction. Mrs. Meyer's soap is cruelty-free and is made from a deep-seated love for nature and the cleanliness that comes with it.
Key Features:
Available in several variants
Incredible smell that isn't overpowering
Works hard, and doesn't dry your hands
Made without parabens or other toxic materials
Specification:
Brand

Mrs. Meyer's Clean Day

Model

316420

Weight

0.16 Ounces
Pack of three represents value for money
Long-lasting and impeccable quality
Easy to use spout
They could leave the user with dry hands after use
Feels sticky for some users
The scent isn't for everyone
Method Foaming Hand Soap Refill
Method, in their words, makes 'scent-sational' products, and if the Method Foaming Hand Soap Refill is anything to go by, then they have a point. This incredible foaming hand soap is an ideal soap to have in your home or office. This pack of six represents excellent value for money, and each unit capable of refilling your Method foaming hand wash bottle up to three times. This means that with six units, you are privy to about 18 refills, which is just amazing.
Besides, the soap smells great and also feels incredible on your hands. You also do not need to worry about any animals being sacrificed for your sake, as this is a cruelty-free product. On top of that, the soap is biodegradable, meaning that you will not be adversely affecting the environment by using it. Also, the blend of bergamot, lemon, and rosemary makes for a great scent that is sure to leave you feeling refreshed. You can combine this with one of the best soap dispensers from our guide.
Key Features:
Helps you to get rid of germs
Easy pour spout that doesn't leak or spill
Available in up to 10 distinct scents
Generates a generous amount of lather for your hands
Specification:
Brand

Method Lights

Model

MTH00667

Weight

1.75 Pounds
Cruelty-free foam soap
Six-packs that last long
Biodegradable and environment-friendly
Some consumers have complained of a dip in quality
The smell wasn't endearing to some
They could leave your hands a little dry
As the name implies, Everyone Hand Soap is…well….for everyone. This excellent hand wash soap contains a floral scent that is appealing to most people. On top of that, it adds some creamy coconut into the mix to achieve that feeling of smoothness. The soap nourishes your skin and keeps your hands clean. This product is also a great moisturizing hand soap, and it does this with the help of organic plant extracts and pure essential oils.
To further intensify the organic feeling of this soap, it is made devoid of parabens, phthalates, and fake fragrances. With a pack of three fairly large bottles, this soap is budget-friendly and is set to last you for quite some time. Additionally, this is a soap endorsed by the Leaping Bunny Organization as a cruelty-free product, and no animals were harmed during the manufacturing process.
Key Features:
Certified by the Environmental Working Group
Comes in three 12.75 OZ bottles
Free of parabens, fake scents, or dyes
Gets rid of harmful bacteria residing on your hands
Specification:
Brand

Everyone

Model

221359

Weight

3.1 Pounds
Affordable and budget-friendly
Fairly large bottles for long-lasting service
No harsh detergents
Can leave your hands a little too slippery
Not everyone was pleased with the scent
Basic and unattractive packaging
Bath and Body Works Classic Kitchen Favorites
Variety, they say, is the spice of life, and with the Bath and Body Works Classic Kitchen Favorites, that adage is truer than ever. Accompanied by five quality bottles of soap, this product delivers quality and versatility to you. You have five flavors to choose from, including kitchen lemon, peach bellini, eucalyptus mint, french lavender, and black cherry merlot, all of which are bursting with quality. Within each bottle, you are privy to a mix of Vitamin E, shea extract, and aloe vera that combine to give you a rich and consistent lather that cleanses your hands. Additionally, each bottle is 8.75 ounces, which means you have a product that will last you for a while. Make sure you also check our guide to the best hand sanitizers.
Key Features:
Available in up to five different variants
Ergonomically designed and convenient to use
Capable of being used as a great gift
Delivers a generous, gentle lather to get rid of germs
Specification:
Brand

Bath and Body Works

Weight

3.63 Pounds
Long-lasting and affordable
Convenient spout
Gently washes away germs
Doesn't offer refill packs
The scents could be a bit hit or miss
The spout is brittle and could break easily
Puracy Natural Liquid Hand Soap
As far as natural soaps go, Puracy Natural Liquid Hand Soap is one of the best ones you can find out there. Not only does the soap possess honey-like consistency, but it also creates a lot of foam, which helps to purify and moisturize your skin. Furthermore, the soap is constructed with a blend of vitamin E, sea salt, and aloe vera which comes recommended by doctors and it helps to naturally hydrate the skin.
This expertly crafted soap is great for all skin types and is devoid of all harsh chemicals that could be potentially harmful to you. That's not all; the Puracy soap is cruelty-free, and you are rest assured that no animals were harmed in the manufacturing process. Besides, the soap is biodegradable, making it friendly to the environment. Also, it is gentle on all skin types and doesn't cause irritation or allergic reactions.
Key Features:
Proudly made in the USA
Honey-like consistency
Biodegradable and hypoallergenic
Never tested on animals
Specification:
Brand

Puracy

Model

PHS12

Weight

14.4 Ounces
Uses quality ingredients
Useful for all skin types
Uses Vitamin E, sea salts, and aloe vera
The consistency wasn't pleasing to some
Requires more pumps to get the right amount of soap
Some consumers have complained that it feels watered down
Mrs. Meyer's Clean Day Liquid Hand Soap
We've already examined a Mrs. Meyer soap on this list already, however, if you want a little bit more variety, go for the Mrs. Meyer's Clean Day Liquid Hand Soap. This pack of six comes with different fragrances, including rosemary, basil, geranium, honeysuckle, lavender, and lemon verbena. Each soap bottle is made with a unique mix of essential oils and is finished with some olive oil and aloe vera gel to complete the concoction. Also, each bottle is 12.5oz, which gives you a lot of bang for your buck and is sure to last for a while. Moreover, a pack of the Mrs. Meyer soap could be used in various parts of the house, including the kitchen and bathroom. Don't forget to also check our guide to the best body washes.
Key Features:
Comes with six 12.5oz bottles
Long-lasting and pocket-friendly
Useful in various parts of the house
Toxin-free
Specification:
Brand

Mrs. Meyer's Clean Day

Model

BHBS0405A3473

Weight

3 Pounds
Various scents to choose from
Paraben-free
Non-drying soap for softer hands
Too thin for some consumers
Contains a few chemicals despite claiming to be natural
Some consumers found the scent overpowering
Muse Bath Apothecary Hand Ritual
Hand washing IS a ritual and one that not many people are doing right. However, with the Muse Bath Apothecary Hand Ritual, that can start to change as this high-quality soap will undoubtedly leave you feeling refreshed. This organic hand soap is plant-based and soft with a special ability to create foam out of very little soap, enabling you to use the product for a long time. Two bottles accompany this product, with each coming in at about 16oz. Also, the bottles represent great value for money when you consider the price alongside the great ingredients that were used in the manufacturing process. Presented as an antibacterial soap, Muse Bath is made with aloe vera, eucalyptus, and other organic components.
Key Features:
Made with aloe vera and eucalyptus
Comes in two 16oz bottles
Creates lots of foam with very little soap
Antibacterial hand soap that gets rid of germs
Specification:
Brand

Muse Apothecary

Weight

2.3 Pounds
Plant-based
Useful for all skin types
Made in the USA
The pump mechanism sometimes leak soap
Slides off the hands before you can lather
The texture wasn't pleasing to some
JR Watkins Gel Hand Soap Refill Pouch
If you are looking to save some money while buying an excellent soap that lasts long, then the JR Watkins Gel Hand Soap Refill Pouch deserves a look. This organic hand soap cleanses your hands without drying it and leaves you feeling refreshed. In addition, the scent is glorious, balancing different ingredients to create a heady mix that puts a smile on your face. Furthermore, the soap does a great job of taking care of your skin, and since it doesn't contain any toxins, parabens, or phthalates, you have no worries about your skin suffering adversely. JR Watkins has been around for a while, and with that vast experience, they have created a trustworthy brand that is worth checking out.
Key Features:
Devoid of parabens, and phthalates
Amazing scent that smells great
Proudly made in the USA
Each pouch can refill a soap bottle up to three times
Specification:
Brand

JR Watkins

Model

63011-6

Weight

14.2 Pounds
Gentle on your hands
Easy to use spout
Cleans your hands without drying them
Feels way too watery for some
Some consumers complained of defective packs
Not as potent as it used to be
Tom's of Maine Prebiotic Moisturizing Natural Liquid Hand Soap
The Tom's of Maine Prebiotic Moisturizing Natural Liquid Hand Soap has a blood orange scent that is positively captivating and is fun to use. The soap provides a healthy balance for your skin by encouraging the growth of good bacteria while also helping the skin retain its moisture. To ensure that you have the most natural product available, this soap is free from any fragrances, flavors, artificial colors, or preservatives. Not only that, but it has also not been tested on animals making this a cruelty-free brand. The Tom's of Maine soap can be used in your kitchen or bathroom, and any other place you might need to wash your hands.
Key Features:
Encourages healthy bacteria
Removes harmful bacteria
Smells great
Chock-full of quality ingredients
Specification:
Brand

Tom's of Maine

Model

CA00941A

Weight

14.4 Ounces
Not tested on animals
Free of parabens and toxins
10% of the company's profits go to charities
Many didn't find the scent nice at all
The packaging is brittle
Features only one bottle
Hand Soap Buying Guide & FAQ
Features To Look For In Hand Soaps
Antibacterial - The purpose of hand soap is not only to wash and clean your hands but also to remove harmful bacteria that could cause viruses and diseases to spread. Therefore, it would be remiss for you to buy a soap that doesn't have antibacterial properties. Some soaps exist that enable the growth of good bacteria, and consequently balances the moisture and nutrients in your hand. With that said, those types of soaps are optional; however, soaps that don't have antibacterial capacity should be avoided as much as possible.
Ingredients - The delicious meal is the sum total of the ingredients put inside it. The same can be said about soaps. If you want to make use of a high-quality soap that will get rid of bacteria and thoroughly clean your hands, you need to ensure that it has the right ingredients. Organic hand soaps and other products that make use of natural ingredients are the best options as the ingredients used in them are high-quality and safe for you. This is also why soaps make a big deal of being toxin-free as toxins, unsurprisingly, are a horrible ingredient to add to soap.
New or Refill Packs - With the environment slowly going to bits, we have to put hands together and halt our planet's steady decline. You might wonder what this has to do with soaps, but our action on the little things could go a long way. Take the debate about new soaps and refill packs, for instance, you can buy a new soap, use it and dispose of it. However, this accumulates and is part of the reason for the invasion of plastic on our seas. Using refill packs are a great way to help the environment as many of the packs are biodegradable or are made with recycled plastic. Furthermore, refill packs also represent value for money as you can get packs of two, three, or even six refill packs for affordable money. So, always plop for refill packs as they hold a significant advantage over regularly buying new soap packs.
Scent - The scent is one of the most important factors to consider when buying a new soap. Scents generally don't last too long on your hands after washing them; however, the smell could refresh or irk you. Therefore, always ensure that you purchase a soap that has a scent that you agree with. If you aren't a fan of any of the scents from all the soaps you've gotten so far, there's always unscented soap. Unscented soap is a great option for folks with sensitive noses or establishments that serve many people.
Skin Sensitivity - Different people react differently to soaps, and those with sensitive skin need to be careful when picking a new product. To avoid unfortunate scenarios, it is advised that you get a hypoallergenic soap that doesn't affect you adversely. Also, always check to see if the soap you're buying contains an ingredient that might be harmful to your skin. This will help you protect yourself while getting the perfect soap.
Types Of Hand Soap
Liquid - This is the most popular kind of soap. Liquid hand soaps are usually made with essential oils and aloe vera, and they are said to be the safest option for most people. This is because, since they come in containers, they aren't exposed to bacteria that populate the air. The containers the soaps come in also have the secondary function of protecting their content from harmful substances.
Foam - Foam hand soaps are those that come out from pumps as a lather, thereby saving time when you want to wash your hands. That said, it has been debated that it isn't as effective or health as liquid soap since with the latter, you need to work the lather yourself, giving you more time to get rid of harmful bacteria.
Bar - Bar soaps are another common type of soap that can be used on your hands. Many of the brands out there are great on your skin, soft, and generate a decent amount of foam like shea butter soap. That said, it is also true that bacteria can thrive on your soap bar, and this could be worrying for some people. However, the bacteria that live on bar soaps are easy to get off and will most likely not affect you in the long run.
Hand Soap FAQ
Q: Can bacteria grow on the soap?
A: Yes. Bacteria can grow on bar soaps, but they are typically not harmful to people with a healthy immune system. If your immune system is compromised, it will serve you better to use liquid soaps instead as bacteria find it virtually impossible to get into liquid soap because of the containers that come in. If you still want to use bar soaps, you can rinse the soap before using it, or ensure that you keep it in a dry environment after use. These steps ensure that bacteria can't easily find their way to your soap.
Q: Does soap kill germs?
A: No. Typically, soaps don't kill germs; however, they do a great job of removing them from your hands when you wash with water.
Q: How often should I wash my hands?
A: It is advised that you wash your hands as often as possible. That's not all; the length of time with which you wash your hands is also important. Most sources agree that you should wash your hands for at least 20 seconds. This goes a long way in improving your chances of staying healthy.
Q: Is soap necessary for washing hands?
A: Yes. This is because water alone isn't enough to dislodge germs from your hand. But, once the soap is added into the equation, it helps to break down germ-carrying oils, and the friction caused by rubbing your hands together also gets rid of germs and bacteria.
Sign Up Now
GET THE VERY BEST OF GEARHUNGRY STRAIGHT TO YOUR INBOX