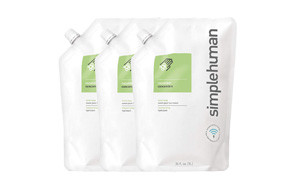 Simplehuman Cucumber Moisturizing Liquid Hand Soap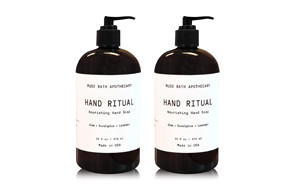 Muse Bath Apothecary Hand Ritual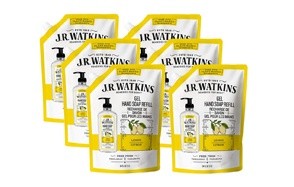 JR Watkins Gel Hand Soap Refill Pouch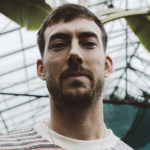 Washing your hands literally saves your life. Hand washing is a very important protocol that, unfortunately, not a lot of people are paying attention to. It is estimated that nine out of ten people aren't washing their hands properly, and there is a likelihood that you fall into this category. No doubt, washing with hand soap is an excellent way to combat diseases and viruses and could ultimately lead to a safer planet altogether. That said, if you are looking for the best hand soap, we can provide some help with that with this list of soaps that everyone should look to get. The list below covers a wide variety of soaps, including natural and antibacterial, and they all deserve some consideration.
The Best Hand Soap
Hand Soap Buying Guide & FAQ
Features To Look For In Hand Soaps
Antibacterial - The purpose of hand soap is not only to wash and clean your hands but also to remove harmful bacteria that could cause viruses and diseases to spread. Therefore, it would be remiss for you to buy a soap that doesn't have antibacterial properties. Some soaps exist that enable the growth of good bacteria, and consequently balances the moisture and nutrients in your hand. With that said, those types of soaps are optional; however, soaps that don't have antibacterial capacity should be avoided as much as possible.
Ingredients - The delicious meal is the sum total of the ingredients put inside it. The same can be said about soaps. If you want to make use of a high-quality soap that will get rid of bacteria and thoroughly clean your hands, you need to ensure that it has the right ingredients. Organic hand soaps and other products that make use of natural ingredients are the best options as the ingredients used in them are high-quality and safe for you. This is also why soaps make a big deal of being toxin-free as toxins, unsurprisingly, are a horrible ingredient to add to soap.
New or Refill Packs - With the environment slowly going to bits, we have to put hands together and halt our planet's steady decline. You might wonder what this has to do with soaps, but our action on the little things could go a long way. Take the debate about new soaps and refill packs, for instance, you can buy a new soap, use it and dispose of it. However, this accumulates and is part of the reason for the invasion of plastic on our seas. Using refill packs are a great way to help the environment as many of the packs are biodegradable or are made with recycled plastic. Furthermore, refill packs also represent value for money as you can get packs of two, three, or even six refill packs for affordable money. So, always plop for refill packs as they hold a significant advantage over regularly buying new soap packs.
Scent - The scent is one of the most important factors to consider when buying a new soap. Scents generally don't last too long on your hands after washing them; however, the smell could refresh or irk you. Therefore, always ensure that you purchase a soap that has a scent that you agree with. If you aren't a fan of any of the scents from all the soaps you've gotten so far, there's always unscented soap. Unscented soap is a great option for folks with sensitive noses or establishments that serve many people.
Skin Sensitivity - Different people react differently to soaps, and those with sensitive skin need to be careful when picking a new product. To avoid unfortunate scenarios, it is advised that you get a hypoallergenic soap that doesn't affect you adversely. Also, always check to see if the soap you're buying contains an ingredient that might be harmful to your skin. This will help you protect yourself while getting the perfect soap.
Types Of Hand Soap
Liquid - This is the most popular kind of soap. Liquid hand soaps are usually made with essential oils and aloe vera, and they are said to be the safest option for most people. This is because, since they come in containers, they aren't exposed to bacteria that populate the air. The containers the soaps come in also have the secondary function of protecting their content from harmful substances.
Foam - Foam hand soaps are those that come out from pumps as a lather, thereby saving time when you want to wash your hands. That said, it has been debated that it isn't as effective or health as liquid soap since with the latter, you need to work the lather yourself, giving you more time to get rid of harmful bacteria.
Bar - Bar soaps are another common type of soap that can be used on your hands. Many of the brands out there are great on your skin, soft, and generate a decent amount of foam like shea butter soap. That said, it is also true that bacteria can thrive on your soap bar, and this could be worrying for some people. However, the bacteria that live on bar soaps are easy to get off and will most likely not affect you in the long run.

Hand Soap FAQ
Q: Can bacteria grow on the soap?
A: Yes. Bacteria can grow on bar soaps, but they are typically not harmful to people with a healthy immune system. If your immune system is compromised, it will serve you better to use liquid soaps instead as bacteria find it virtually impossible to get into liquid soap because of the containers that come in. If you still want to use bar soaps, you can rinse the soap before using it, or ensure that you keep it in a dry environment after use. These steps ensure that bacteria can't easily find their way to your soap.
Q: Does soap kill germs?
A: No. Typically, soaps don't kill germs; however, they do a great job of removing them from your hands when you wash with water.
Q: How often should I wash my hands?
A: It is advised that you wash your hands as often as possible. That's not all; the length of time with which you wash your hands is also important. Most sources agree that you should wash your hands for at least 20 seconds. This goes a long way in improving your chances of staying healthy.
Q: Is soap necessary for washing hands?
A: Yes. This is because water alone isn't enough to dislodge germs from your hand. But, once the soap is added into the equation, it helps to break down germ-carrying oils, and the friction caused by rubbing your hands together also gets rid of germs and bacteria.