Best Bocce Ball Sets In 2021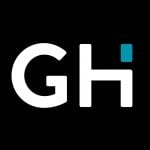 This product guide was written by GearHungry Staff
GearHungry Staff
GearHungry Staff posts are a compilation of work by various members of our editorial team. We update old articles regularly to provide you the most current information. You can learn more about our staff
here
.
GearHungry may earn a small commission from affiliate links in this article.
Learn more
Bocce ball is a high-paced fun outdoor game that has graduated into an international sport with official regulations. As such, if you're interested, you'll likely fall into the category of a casual player, a professional, or an aspiring professional.
No matter where you fit in, buying a good bocce ball set can be a task because there's a ton of things to consider before it'll actually suit your individual needs. Not to worry, we have created a careful selection of the best bocce balls the market has to offer, as such, your journey from desire to purchase can be an easy one.
The Best Bocce Ball Set
Bocce Ball Set Buying Guide & FAQ
Features To Look For In Bocce Ball Sets
It's alright if you don't know where to start once you've decided to get a Bocce ball set. For one, a good buying guide is not a bad way to start. Let's run you through the things to look out for when you want to purchase a set.
Size - You must have heard that saying before that "size doesn't matter", but in the game of bocce ball size is everything. You don't want to get something that will feel awkwardly small in your palm or too big. As such, if you are shopping for fun and casual use, a full-size ball which is 100-107 mm used by professionals is not a must.
You see, the fun isn't impaired and in any way with a smaller ball. So, any size from 75-95mm will do just fine. However, if you are getting ready for the pro leagues, you'll want to practice with standard conditions. A ball sized 107mm or something higher is ideal.
Weight - If your bocce ball is too light, it will be influenced too easily by elements of weather, such as wind. Besides, gameplay will feel increasingly awkward and annoying, requiring extra force to make a meaningful throw. Standard regulation-sized balls weigh about two pounds and over. But if you are not a professional, any size between 1.3-1.5 pounds won't feel awkward for casual fun. You could come lower than 1.3pounds if it's for kids or seniors.
Storage - These are balls we are talking about, they are notorious for rolling off easily. But that's not all if you want to play on the beach or somewhere else that's far from home, a good transport bag is ideal. Make sure you check for a good deal, get a bag furnished with a good handle for easy movement. There's still more to the storage, many bags don't come internally partitioned for neat arrangement. So you might want to ensure your bag is not only durable but also equipped to hold balls in a non-lazy fashion.
Durability - Many bocce balls are made using wood, stone, or even metals. However tournament- approved balls are usually made of quality plastic. But most cheaply made balls are made using low quality plastic. The durable bocce balls, on the other hand, are either made from solid resin materials. As such, they are sure to withstand pressure over time.
Some manufacturers also make use of polyurethane which is an important factor to look out for. Why? Well, it may cost money to change damaged balls repeatedly.
Balance - Balance is a combination of weight/ durable materials and size. As such, a good bocce ball cannot just have a wide diameter and must not be made of cheap materials. This will make it annoyingly light yet big. Furthermore, the imbalance will make the gameplay awkward and uninteresting.

Bocce Ball Set FAQ
Q: What are bocce ball sets?
A: A bocce ball set is a complete package required to play the game. It comes with 8 large balls and a smaller white Pallino ball. Some manufacturers throw in a measuring tape or rope, while others don't. This is needed to measure the distance between the player's ball and the jack.
Q: What size bocce balls should I get?
A: If you are a pro or looking to join the pro leagues, a full-sized ball is ideal (100-107mm). But if you are just playing for fun with friends and family, any size from 75-100mm won't impair the fun.

Q: What are bocce balls made of?
A: Bocce ball can be made of wood, metal, and plastic. Nevertheless, quality bocce balls are made from resin material.
Q: Why do some bocce ball sets have 4 colors?
A: Bocce ball sets comprise 8 balls, 4 on each side. The colors are there to differentiate one team from the other. With this arrangement, two or four players can engage on each side.
However, some manufacturers make their balls with 4 different colors, with 2 sets sporting the same color. With this color arrangement, a maximum of eight players can engage.
Sign Up Now
GET THE VERY BEST OF GEARHUNGRY STRAIGHT TO YOUR INBOX