Best Spikeball Sets In 2022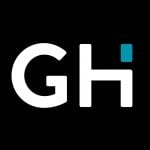 This product guide was written by GearHungry Staff
Last Updated
October 21, 2019
GearHungry Staff
GearHungry Staff posts are a compilation of work by various members of our editorial team. We update old articles regularly to provide you the most current information. You can learn more about our staff
here
.
GearHungry may earn a small commission from affiliate links in this article.
Learn more
Spikeball is an excellent sport. While it might not have the level of popularity that games such as football and baseball have, there is no doubt that it is beginning to catch on, and many people have attested to having a great time while tying it out. However, as it is with all sports, your experience will be affected by the quality of your gear.
The Best Spikeball Set
The Spikeball 3 Ball Kit is a great way to get acquainted with the sport of spikeball (for beginners) or sharpen your skills (for advanced players). Whether you're playing indoors, on the lawn, in your backyard, it doesn't matter. This is the ultimate choice on the list of best spikeball sets.
Thanks to the addition of foldable legs, you can rest assured that this product achieves a greater level of strength than any of the regular spikeball set. Essentially, you will be able to make any falls or dives and rest assured that you're safe. The legs are also portable, so storing the spikeball set won't be too much of a problem for you.
The net that comes with this spikeball set is also adjustable, so if you want to play at the standard of the pros or loosen things up a bit, you can always adjust the net to meet your needs. Newer players will undoubtedly appreciate the additional bounce, while the advanced players will most likely need less bounce. Whatever category you fall into, you're ready to go. 
Also, while not many people like to talk about this, it seems rather impressive; the Spikeball 3 Ball Kit comes with a lifetime guarantee. This means that when you purchase from these manufacturers, they are obliged to replace any broken parts or components. The guarantee is completely free of charge, and it is valid for life. 
However, keep in mind that the warranty isn't transferable. For more cool and fun products like this, check out our guide to the best dodgeballs.
Key Features:
Adjustable net
Foldable legs
The set comes with an app
Specification:
Brand

Spikeball

Model

S-CM-002

Weight

2.8 Pounds
Spikeball Pro Set (Tournament Edition)
The Spikeball Pro Kit (Tournament Edition) is a great way to invest your cash if you love the spot of spikeball. While it might not be the top choice, it makes a rather strong case as to why it could be.
The rims and legs of this product would have to be its most standout feature. Thanks to the material and sturdiness, they are up to 33 percent stronger than the legs and rims of other spikeball sets. You can rest assured that any trips will be taken care of and accommodated by the strong legs, and with a more stable playing surface, your experience will be optimized for sure.
The balls that you get on this set are also much better in quality as well. They have additional texture, and with greater spin, players will be able to control them better for stronger hits. Of course, that means that your defense will need to get better. While you can use the improved texture on some insane spikes, so can your opponent.
This spikeball set comes with a native app as well, so you get to easily log on, find other players close to you, and challenge them to see who has superior spikeball skills.
Then, we have a lifetime warranty. Just like the option before it, you can purchase a spikeball set from this manufacturer and rest assured that any broken parts will be fixed; free of charge, forever. For rugby fans among you, we have prepared our selection of the best rugby balls, so be sure to check them out.
Key Features:
Better ball texture
The set comes with an app
Stronger legs
Stronger rims
Specification:
Brand

Spikeball

Weight

5.2 Pounds
GoSports Slammo Game Spikeball Set
The GoSports Slammo Game Set  is a spikeball set that takes the fun experience of the game to new heights. However, while the features attest to its awesomeness, one thing you will need to appreciate will be its aesthetic appeal.
Moving on, you will find that the roundnet kit comes with a rigid PVC and net that are sturdy enough to promote an optimal playing experience. Whether you're playing indoors or outdoors, this spikeball set is your effective partner in fun, and it will get you just right.
The Slammo set also provides net coverage, which mainly takes out the risk of the dreaded pocket shot that can impact other spikeball sets.
The legs are very rigid, but they still stand out due to their stability. With an extensive base, balance is maintained, and you won't have any unwanted interruptions while you play.
The entire set can also be set up and disassembled easily. Each part is reliable and flexible on its own, so you can take the entire set and have it put in your camping bag for a lovely time while outdoors.
With the Slammo Game Set, you can rest assured that nothing will stop your gaming experience.
While the product might not have a warranty as robust as the two above it, you can't deny the fact that it is impressive nonetheless. You may also like some of the best beach volleyballs from our list, so check them out and choose the right one for fun days at the beach.
Key Features:
Sturdy net and PVC
Portable overall design
Wide base on the legs
Specification:
Brand

GoSports

Model

SL-01

Weight

1 Pound
Funsparks Slam Ball With 3 Balls
The name Funsparks says it all. If you want to have a fun time with spikeball, Funsparks Slam Ball with 3 Balls is a set that could help get you just that.
The construction and build of this set would most likely be its standout feature as well. It is made of high-quality OVC (just like the Slammo Game Set), and even more importantly, the netting will ensure that you get a consistent bounce throughout. Know that frustration when you hit a ball, and it doesn't bounce high enough? Well, you won't be getting that here.
Moving on, the roundnet set comes with three balls, and even a pump in case any mishap happens with the balls. Everyone loves to have extra nice stuff, so feel free to get in on this. Two of the balls are competition size (9cm), while the third is for training (12cmm). Whether you're a pro looking for someone to test your mastery against or you're still spending time learning the ropes of the sport, this roundnet set will keep you sharp regardless.
The legs of the set are also rather durable, so you won't need to worry about playing with care. Go ham on this!
As for even more free stuff, you will be glad to know that this set comes with a warranty as well. The manufacturers didn't specify how long it will last, which creates a lot of uncertainty. For some indoor fun, check out our guide to the best bowling balls.
Key Features:
Different ball sizes
Strong legs
High-quality net
Specification:
Brand

Funsparks

Weight

2.85 Pounds
Spikeball Set Buying Guide
How We Chose Our Selection Of Spikeball Sets
Brand - We understand that spikeball isn't the most popular sport yet, so certain top brands like adidas and Nike might not precisely have sets or gear for the game. However, this doesn't mean that some brands haven't been doing their fair bit with the sport.
So, we checked through a few brands to see whether they already made kits for spikeball, and we were pleasantly surprised to see quite a few. From there, we looked through their products, with the criteria that we already had, and we were able to make our choices.
Reviews provide a detailed account of how users viewed their experience, so we trust them to give pointers to how the products could perform.
Reviews - Again, while spikeball might not be the most popular sport out there, we know that some people have been getting in on the sport and are a fan of it.
Thus, when we found these products, we had to check out what former users have to say. We compared their notes with the criteria that we have, and we were able to find out the best spikeball set; those that provide optimal value for money and promote a complete fun experience.
How To Play Spikeball
The Basics
The first thing you need to understand about this sport will be the basic equipment and background. Spikeball is ideally a game played by four people, with two teams of two players. The ball used is light and bouncy; usually just a little lighter than a softball.
The net here looks like a tiny trampoline, and it is raised about 18 inches off the ground.
To begin the game, the players should stand around the net, and players on the same team should stand next to each other.
Spikeball has rules adapted from volleyball. Games start with serving the little ball, and one team serves to the other. However, serving must always be done by bouncing the ball off the net. Then, the opposing team gets the ball and has three its t keep the ball in play before "spiking" it back off the net.
This sequence goes on until the ball touches the net twice, goes out of play, or until someone carries the ball or double hits it.
Whenever the ball goes out of play, a team is awarded a point. If the team that is currently serving loses a point, then the serve goes to the other team, just like volleyball.
The Fundamentals
The basic rule is this; whenever the ball is served, the opposing team has three hits to volley and spike it back. However, unlike volleyball, you will need to bounce or "spike" the ball off the net; not hitting it over the net. Another significant difference between spikeball and volleyball is that all hits here will need to be one-handed. You can set your teammate up to hit the ball, but it can only be touched with a single hand.
Every team has a total of three hits to return the ball to the other side, but the same player can't hit the ball more than once. Players don't necessarily have to use all three hits to spike the ball back to their opponents; you can get that done in one or two hits.
The setting, hitting, and punching are all allowed here, but you can't carry the ball.
Point Allocations
Points are allotted in this game the same way they are in volleyball. Games are played up to 21 points, and you need to win by at least two points. A team doesn't have to be serving the ball to get the point so that every service will get a point awarded to it for sure.
Sign Up Now
GET THE VERY BEST OF GEARHUNGRY STRAIGHT TO YOUR INBOX