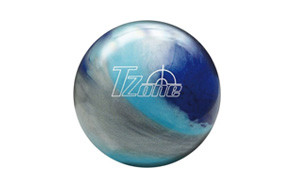 Brunswick Tzone Deep Space Bowling Ball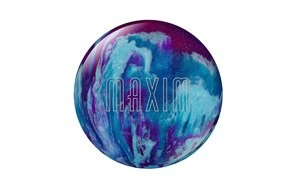 Ebonite Maxim Bowling Ball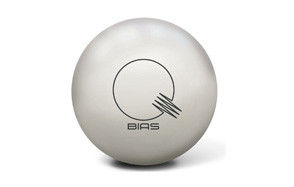 Brunswick Quantum Bias Bowling Ball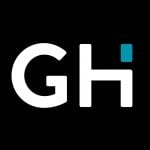 There are various kinds of sports out there, but one of the most proficient of them all is bowling. This high energy game usually involves many complex techniques that take a lot of practice to master. What's more, a great bowling game not only requires good skills but also involves the use of exceptional equipment, to help increase the quality of your game and boost the general confidence of the players. However, the process of choosing the right bowling equipment may prove to be difficult, as it requires some knowledge of technical elements. For example, the essential equipment of the game are the bowling balls which are characterized by their specialized operation. Thus, making a selection will be dependent on some features; some of which will be discussed below. For ease with choosing the best bowling balls out there, we have created a list below that features some well-known brands and other less familiar ones, to provide you with endless options.
The Best Bowling Ball
Bowling Ball Buying Guide & FAQ
How We Chose Our Selection Of Bowling Balls
Brand - The selection of the best bowling balls in the world was made easy because of the availability of quality brands. Some manufacturers have been trusted to deliver high-quality bowling equipment with decades of experience under their belts. Such brands were recommended greatly from different users, and they include Brunswick, Pyramid Path and Storm. These companies seek to deliver a product that is well-balanced in both design and price; thus every item they launch is regarded as an item worth investing.

Reviews - Our team also paid great attention to feedback from bowlers on different bowling platforms online. Every user's experience was different and had more information about the functioning and durability of each product, making the entire selection process less strenuous and reasonably comfortable.
Price - The final consideration we made as a team was the price of each item concerning the different budgets of our readers. Bowling balls that aren't within your financial range may not be the best for you, but that doesn't mean you cannot gain access to a great ball within your budget. There are some bowling balls with prices that dictate their skill level, and there are other brands that offer high quality for a more affordable price. We looked into the various brands, to find bowling balls of different price ranges, to satisfy a vast array of budgets for our readers.
Features To Look For In Bowling Balls
Bowling as a sport requires the use of both skill and excellent equipment, with a bowling ball being the most critical unit you will ever need. There is so much that goes into manufacturing balls, and as such, there are a lot of things individuals must look out for a while they search for the perfect bowling ball.

Weight - An extremely lightweight ball might swerve off and leave you with an embarrassing bowl, while an extremely heavy ball might not allow you to use it to its maximum potential. Finding the right weight often comes with time and experience, but this factor is a vital one that must be taken into consideration during the selection process. You can test out different bowling balls to find a weight that suits your requirements at your local bowling club, such that you have a fair idea of the best model for you.
Material - Concerning the type of material used to make bowling balls, the best option out there for all skills and levels is the urethane coverstock. It is exceptionally high for beginning bowlers as it's effortless to control and extremely durable. The are other coverstock types such as polyester, which is the most common type because of its high durability and affordability. Polyester is generally more porous and harder, but its smooth finish makes it a favorite among new bowlers. The reactive resin coverstock is the best material for players in need of full self-control over their bowling balls. With a higher level of friction produced, this coverstock material comes with better pin action and a higher hook potential.
Holes Drilled or Undrilled - There are two kinds of bowling bowls, dependent on the manufacturer and how they are shipped. Some bowling balls are sent undrilled, while others come with holes. Those that are pre-drilled aren't customized to suit your fingers; thus they might be either too large or small. Also, the position of the holes may not tally with your preferences and therefore might make its use extremely uncomfortable. For the undrilled models, you will have to create holes in them to enable you to enjoy your game. These holes can help you know the best techniques to bowl with, as well as the amount of curve you will need.

For assistance in drilling holes, you can find experts at your local bowling club who will help you with the hole placement and drilling process.
Core - The bowling ball core demands a lot of focus as it determines how well you play. The center must also be kept in mind because it makes all the difference in the bigger leagues. A beginning bowler will need to have a standard bowling experience, and as such, the best type of core to be used is the standard pancake core. This core is found in most bowling balls used in local bowling clubs.
The symmetrical and asymmetrical cores are great for you as you improve upon your bowling skills. These cores are most often related to the style and expertise you play with, as well as the drilling of the finger holes in your bowling ball. The best option concerning cores for experts is the symmetrical core, as it's the most versatile between the two when it comes to hole drilling. It is also the perfect option for those in need of a functional ball that doesn't require a lot of skill to use.
Bowling Ball FAQ
Q: How heavy should your bowling ball be?
A: There is a 10% guideline many professionals advise that bowlers use when selecting their bowling ball. This guideline states that your bowling ball must be up to 10% of your total body weight. Simply put, your bowling ball must be comfortable enough for you to carry since it most often determines how great your game will turn out to be.

Q: Why do bowlers spin the ball?
A: The ball spinning action done by many bowlers is undertaken mostly to get some amount of hook on the ball. Spinning is not advised for when the ball is in the air but rather when the ball is straight, as this position is safer.
Q: What size bowling ball should I use?
A: Per their design, all bowling balls feature an 8.5-inch diameter size. With such a universal size, the major difference between bowling balls is their weight, which can vary between 6 lbs and 16 pounds.
Q: How much does it cost to have a bowling ball drilled?
A: At a pro store, the custom drilling process may be priced between &50 and $70. This service most often comes with the installation of thumb slugs, finger inserts, switch grips, and thumb molds. It is advised that you get your bowling ball drilled by professionals to ensure that is done well to prevent any future damage.