Best Bowling Balls In 2022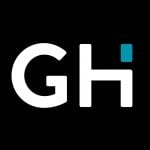 This product guide was written by GearHungry Staff
Last Updated
March 28, 2019
GearHungry Staff
GearHungry Staff posts are a compilation of work by various members of our editorial team. We update old articles regularly to provide you the most current information. You can learn more about our staff
here
.
GearHungry may earn a small commission from affiliate links in this article.
Learn more
There are various kinds of sports out there, but one of the most proficient of them all is bowling. This high energy game usually involves many complex techniques that take a lot of practice to master. What's more, a great bowling game not only requires good skills but also involves the use of exceptional equipment, to help increase the quality of your game and boost the general confidence of the players. However, the process of choosing the right bowling equipment may prove to be difficult, as it requires some knowledge of technical elements. For example, the essential equipment of the game are the bowling balls which are characterized by their specialized operation. Thus, making a selection will be dependent on some features; some of which will be discussed below. For ease with choosing the best bowling balls out there, we have created a list below that features some well-known brands and other less familiar ones, to provide you with endless options.
The Best Bowling Ball
Brunswick Tzone Deep Space Bowling Ball
We will first present the holy grail of all bowling supplies. Meet the first product on our list; a bowling ball produced by Brunswick which is a brand favored by many bowling enthusiasts. When it comes to the creation of the best bowling balls, Brunswick is a leading brand with thousands of designs and sales under its belt. They consistently deliver products that are extremely useful for the masses and ensure that they offer maximum quality for an affordable price. And with the design of the Brunswick Tzone Deep Space Bowling Ball, you are sure to blast out your competition after every game. Its looks and features have been developed in a manner that makes this ball ideal for all levels, from bowling beginners to skilled pros. No matter who you are, this ball promises to make your bowling experience one of a kind and is one out of many bowling balls designed and distributed by Brunswick.
The Tzone Deep Space bowling ball features a pancake core and top-quality construction, meant to help simplify your bowling life especially if you're a newcomer to the game. It has been built with a polyester coverstock feature that helps significantly with the making of straight shots. If you need an extra element on your bowling ball to help it look more unique than the rest, you should consider purchasing this top-notch product from Brunswick. As a bonus, this ball features a hook potential, and the offer of such a feature makes it extremely useful for use on oily surfaces.
Users of this fun plastic/spare ball recommend it for both beginners and pro bowling enthusiasts. They appreciate its affordable design and its versatility that makes it usable by people of all ages. With the availability of this bowling ball in a variety of colors, it is also liked by many female users since it helps them stand out and also offers them colors to complement their personalities. Be sure to combine this with cool bowling shoes from our list.
Key Features:
Coverstock: Polyester
Core: Bullet
Finish: Royal Shine
Glows under blacklight
Specification:
Brand

Brunswick

Model

16.8 pounds
Brunswick Rhino Bowling Ball
The next product up for discussion is also from the formidable brand, Brunswick. It is the Brunswick Rhino Bowling Ball, a robust and sturdy unit built with all the features of its namesake, the rhino. These are the best bowling balls able to withstand all sorts of pressures from players, without any issues. It is a member of Brunswick's bowling ball selection for all entry-level bowlers and is well suited for any bowling fan who needs a ball that isn't sensitive to oily or dry parts of the lane. The Rhino ball features the R-16 reactive coverstock and also makes use of a light bulb core to offer customers with a single entity that perfectly balances power and control.
The Brunswick Rhino is excellent for beginners and pros, but its target market in the bowling environment is more advanced players. The features that make this unit one of the best ball for all pros include its symmetrical core that aids in better balance and also make the drilling of holes extremely easy. The coverstock design of this unit has been undertaken by professionals to make the ball excellent for medium and light oil lanes. It also comes with a hook that makes it more unique than other bowling balls around.
The Rhino ball spots a style that is both stylish and classic, with a smooth finish as the perfect after effect. Besides this, the Rhino ball in itself is incredibly unique and immensely durable. When placed in a sea of bowling balls, the Rhino ball stands out proudly in function, style and even cost. The durability of Brunswick's Rhino ball leaves much to admired by users, as the quality offered surpasses the quoted sale rate for the ball. If you need a professional bowling ball for your net game or a particular shot to help you hit all those elusive strikes in the game, go for the Rhino ball from Brunswick. Be sure to also check out our list of the best tennis balls for more great items like this.
Key Features:
Coverstock: R-16 Reactive
Core: Light Bulb
Finish: 500 Siaair / Royal Compound / Royal Shine
Reaction: Slight Hook
Specification:
Brand

Brunswick

Weight

16.8 pounds
Pyramid Path Rising Pearl Bowling Ball
Meet yet another dangerous product from a different yet equally outstanding brand. This ball is the Pyramid Path Rising Pearl Ball, an impressive bowling unit designed to be a little more reactive than other balls and has also been built by professionals specifically for the avid intermediate player's satisfaction. The rising pearl ball is a unit designed with a symmetrical core for easy hole drilling and also for maximum balance while you play. The versatility that comes with the hole drilling process makes you feel more comfortable since all holes created will be at your preferred spots.
Another feature that contributes significantly to the effectiveness of the rising pearl is its coverstock design. This bowling ball features a pearl coverstock design. This type of plan is the most ideal for medium oil lanes since its highly reactive. The ball also comes with a decent hook potential for easy adjustment of your game which can contribute significantly to your great results. The aesthetics of this ball are outstanding. It features a factory finish with a polish that makes the unit extremely unusual physically and functionally exceptional.
Concerning the functionality of this bowling ball from the pyramid path, it comes with several functional features significantly appreciated by users all around the world. It is well suited for use by players who love using both hands for high powered shots and players who are more technical. It is the best bowling balls to get when you're looking to improve the overall quality of your game and is excellent for intermediate players but can also be used by the pros. Concerning its rate, the rising pearl is slightly more expensive than many of its competitors, but according to users, it is a worthy investment. Our handy guide to the best bowling ball bags features more great products like this.
Key Features:
Symmetric core
Polished factory finish
Path Reactive Pearl coverstock
Great entry-level performance ball
Ever heard of the Brunswick Quantum Bias Bowling Ball? This unit from the leading bowling equipment manufacturer is a member of their bowling ball series. This series is made up of several designs of bowling balls, each unit designed uniquely for a particular skill level and also for various game outcomes. The Quantum Bias ball features an all-white color that further enhances its other characteristics such as its unique traction and fantastic balance. This bowling ball features up to 3.5 times the coverstock of regular bowling balls. This helps increase the units hitting power and durability all at the same time.
The Brunswick Quantum Bias ball is the first of its kind with an asymmetrical core design. It is a unit that features a high-density Quantum Mushroom High RG core and a thicker urethane coverstock meant to offer longevity, durability and massive hitting power. The design of this bowling ball has been undertaken in a unique manner such that its general design compensates for the enormous nature of the ball, its hook potential as well as the dynamics of its core. We recommend the Quantum Bias bowling ball for all beginners and more advanced bowlers. We also suggest it for individuals who love to play with class and style, since the white pigment gives off a chic ambiance loved by many users. Don't forget to also check our guide to the best beach volleyballs.
Key Features:
Asymmetric Quantum
3.5 times more cover stock
Quantum Mushroom High RG Asymmetric cores
All-white color
Specification:
Brand

Brunswick

Weight

15.8 pounds
The release of the Storm Phaze III was highly-anticipated in the bowling community. Now, if you're not a serious bowling nerd, that hype probably passed you by. If you're just looking for a high-quality bowling ball, you can buy this now and we guarantee you'll be happy with it. But, if you do care about the fine details – keep reading. One of the reasons bowling fans were hyped for this ball is the unique (and never-before-seen) cover and core combination of RS3 Hybrid and Velocity Core. Many reviewers have called it the perfect combination. 
It's super clean and covers more boards than (pretty much) any other ball in its class. Any expert will tell you that it accelerates towards the end of its journey as well, ensuring a powerful impact. It also has an amazing amount of traction and drives. Another thing worth mentioning is the fragrance. Called 'Grapevine', it's become a particular favorite in the bowling community. Try it, you won't want to release the ball from your nose. 
Key Features:
Combination of R3S Hybrid and the Velocity Core
Coverstock: R3S Hybrid Reactive
Weight Block: Velocity Core
Grapevine fragrance 
Available in 12, 13, 14, 15, & 16lbs
Bowling Ball Buying Guide & FAQ
How We Chose Our Selection Of Bowling Balls
Brand - The selection of the best bowling balls in the world was made easy because of the availability of quality brands. Some manufacturers have been trusted to deliver high-quality bowling equipment with decades of experience under their belts. Such brands were recommended greatly from different users, and they include Brunswick, Pyramid Path and Storm. These companies seek to deliver a product that is well-balanced in both design and price; thus every item they launch is regarded as an item worth investing.
Reviews - Our team also paid great attention to feedback from bowlers on different bowling platforms online. Every user's experience was different and had more information about the functioning and durability of each product, making the entire selection process less strenuous and reasonably comfortable.
Price - The final consideration we made as a team was the price of each item concerning the different budgets of our readers. Bowling balls that aren't within your financial range may not be the best for you, but that doesn't mean you cannot gain access to a great ball within your budget. There are some bowling balls with prices that dictate their skill level, and there are other brands that offer high quality for a more affordable price. We looked into the various brands, to find bowling balls of different price ranges, to satisfy a vast array of budgets for our readers.
Features To Look For In Bowling Balls
Bowling as a sport requires the use of both skill and excellent equipment, with a bowling ball being the most critical unit you will ever need. There is so much that goes into manufacturing balls, and as such, there are a lot of things individuals must look out for a while they search for the perfect bowling ball.
Weight - An extremely lightweight ball might swerve off and leave you with an embarrassing bowl, while an extremely heavy ball might not allow you to use it to its maximum potential. Finding the right weight often comes with time and experience, but this factor is a vital one that must be taken into consideration during the selection process. You can test out different bowling balls to find a weight that suits your requirements at your local bowling club, such that you have a fair idea of the best model for you.
Material - Concerning the type of material used to make bowling balls, the best option out there for all skills and levels is the urethane coverstock. It is exceptionally high for beginning bowlers as it's effortless to control and extremely durable. The are other coverstock types such as polyester, which is the most common type because of its high durability and affordability. Polyester is generally more porous and harder, but its smooth finish makes it a favorite among new bowlers. The reactive resin coverstock is the best material for players in need of full self-control over their bowling balls. With a higher level of friction produced, this coverstock material comes with better pin action and a higher hook potential.
Holes Drilled or Undrilled - There are two kinds of bowling bowls, dependent on the manufacturer and how they are shipped. Some bowling balls are sent undrilled, while others come with holes. Those that are pre-drilled aren't customized to suit your fingers; thus they might be either too large or small. Also, the position of the holes may not tally with your preferences and therefore might make its use extremely uncomfortable. For the undrilled models, you will have to create holes in them to enable you to enjoy your game. These holes can help you know the best techniques to bowl with, as well as the amount of curve you will need.
For assistance in drilling holes, you can find experts at your local bowling club who will help you with the hole placement and drilling process.
Core - The bowling ball core demands a lot of focus as it determines how well you play. The center must also be kept in mind because it makes all the difference in the bigger leagues. A beginning bowler will need to have a standard bowling experience, and as such, the best type of core to be used is the standard pancake core. This core is found in most bowling balls used in local bowling clubs.
The symmetrical and asymmetrical cores are great for you as you improve upon your bowling skills. These cores are most often related to the style and expertise you play with, as well as the drilling of the finger holes in your bowling ball. The best option concerning cores for experts is the symmetrical core, as it's the most versatile between the two when it comes to hole drilling. It is also the perfect option for those in need of a functional ball that doesn't require a lot of skill to use.
Bowling Ball FAQ
Q: How heavy should your bowling ball be?
A: There is a 10% guideline many professionals advise that bowlers use when selecting their bowling ball. This guideline states that your bowling ball must be up to 10% of your total body weight. Simply put, your bowling ball must be comfortable enough for you to carry since it most often determines how great your game will turn out to be.
Q: Why do bowlers spin the ball?
A: The ball spinning action done by many bowlers is undertaken mostly to get some amount of hook on the ball. Spinning is not advised for when the ball is in the air but rather when the ball is straight, as this position is safer.
Q: What size bowling ball should I use?
A: Per their design, all bowling balls feature an 8.5-inch diameter size. With such a universal size, the major difference between bowling balls is their weight, which can vary between 6 lbs and 16 pounds.
Q: How much does it cost to have a bowling ball drilled?
A: At a pro store, the custom drilling process may be priced between &50 and $70. This service most often comes with the installation of thumb slugs, finger inserts, switch grips, and thumb molds. It is advised that you get your bowling ball drilled by professionals to ensure that is done well to prevent any future damage.
Sign Up Now
GET THE VERY BEST OF GEARHUNGRY STRAIGHT TO YOUR INBOX