Best Basketball Return Systems In 2022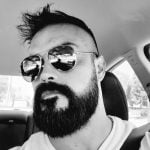 This product guide was written by Billy Brown
Last Updated
May 11, 2020
Billy Brown
Billy Brown has a problem sitting still. His constant search for the next challenge has him doing everything from running ultramarathons and climbing 14er's to gaining 40 pounds to compete in powerlifting, breaking several state records and growing a killer beard in the process. With over a decade of writing under his belt, his work, covering action sports, gear, and beer, can be found in a variety of publications. He lives with his wife and their two cats in Sacramento, California.
GearHungry may earn a small commission from affiliate links in this article.
Learn more
Whether you liken yourself to LeBron James or are just discovering the bouncing brilliance of basketball, the best basketball return systems should be an integral part of your training regimen. While past court icons and future stars have made do with shooting and then retrieving the ball from the bushes at the side of the driveway, these systems ensure that you can spend more time perfecting than your craft rather than collecting missed shots and errand balls that just missed the basketball hoop from the sidelines.
Aside from convenience, they are also excellent at improving your technique. You can master footwork, understand the spin required, while also getting to grips with how powerful the shot needs to be and whether the hang time you so desperately crave is necessary. If you want to take your basketball skills to the next level, this is an excellent place to start.
The Best Basketball Return System
SKLZ Kick-Out Basketball Return System
Our best choice for the best basketball return systems is the SKLZ Kick-Out Basketball Return System. This rotating chute allows you to position it at any angle on the hoop so you can practice your shots from wherever you need, enhancing your aim, as well as your technique when you're playing competitively. The built-in handle also allows you to adjust it while you're practicing.
The fast and simple assembly is suitable for one person to set up by themselves, and the overall design is excellent for solo training. It boasts durable construction and attaches to the next with secure clips and straps that hang down to collect the ball and feed it back to you with ease. It's multi-seasonal, so you can use it to come rain or shine, while it will stay secure, even if it's a little too windy. However, some may find it swivels a little too much for their liking, especially if you're a novice player hoping to boost their skills before taking to the court. To get that extra boost to keep you on top of your game, check out our list of best energy gels on the market.
Key Features:
Rotating chute
Fast and simple assembly
Easy twist adjustment
Durable construction
Multi-seasonal
Clips into existing basketball rims
Specification:
Brand

SKLZ

Model

2304

Weight

2.58 Pounds
Ideal for solo training
Clips easily onto existing basketball rims
Secure and stays in place
May swivel a little too much for your liking
Silverback Yard Guard Basketball Return System
The Silverback Basketball Yard Guard Defensive Net System is our premium choice, and it comes complete with everything both pros and newbies will need to master their technique and make them the very best player on the court. The defense net keeps the balls from bouncing away, eliminating stray balls, and also maximizing practice time.
Despite its size, it folds down easily to store and carry from home to the court, and back again, whole the fast installation means you can get started as soon as you arrive. Some may find it a little too large for compact spaces, so if you live in a cramped city street, there are better options out there. However, for open areas, such as suburban driveways, this is the only tool you'll need to enhance your game. If you want the right shoes for it as well, here are our reviews of the best basketball sneakers.
Key Features:
Defense net keeps the ball on the court
Eliminates stray balls
Maximizes practice time
Easily foldable for storage
Fast installation and setup
Secure straps and clips
Specification:
Brand

Silverback

Model

B5450W

Weight

14.1 Pounds
Wide defense area suitable for home and outside courts
Secure straps and clips
Durable construction
May be too large for smaller spaces
SKLZ Solo Assist Basketball Return System
The SKLZ Solo Assist Basketball Rebounder is a brilliant choice for both solo practice and team drills that delivers something a little different compared to the shoot and retrieve styles we've seen so far. It trains players to set their feet, square up, and shoot the ball following a true pass. This conditioning-style training is one of the key components in perfecting your game, and while it's nice to shoot hoops with ease, that's only part of what makes a dominant player. You can find out more about it in one of these amazing strength conditioning books.
It's suitable for a range of surfaces, and it's also easily portable so you can practice anywhere. Furthermore, the durable construction and easy-to-use design make it a splendid companion for other return systems if you're looking to improve form. You might find the ball flies off in the wrong direction occasionally, but that's all part of mastering your craft.
Key Features:
Trains players to set their feet
Improves form
Suitable for range of surfaces
Useful for solo practice drills
Portable
Folds flat for storage
Specification:
Brand

SKLZ

Model

2305

Weight

4 Pounds
Folds flat for easy storage
Durable construction
Easy-to-use design
Some instances of stray balls flying off after contact
Ballback Pro Basketball Ball Return System
The Ballback Pro Basketball Ball Return System is an excellent choice if you're looking to boost practice time and have the ball return to your grateful hands after every successful shot. It fits on standard homer rims and has an added breakaway feature to make attachment and setup one of the easiest around as long as you have a ladder to fit it. The 90-degree return arc is smooth, but it doesn't swivel as other options do. However, this can be more beneficial, and it will teach you to react quickly following a perfect shot from a distance.
There are no tools required, and it's suitable for both team and solo play, especially on half-court practice or pickup games. Aside from improving your shooting, it also ensures you can work on a variety of additional basketball skills, including free throws and 3-pointers to take your performance to the next level. You can also greatly improve your grip ability by using a grip strengthener. 
Key Features:
Increases practice time
Fits standard home rims
Added breakaway feature
90-degree return arc
Fast installation
Suitable for solo and team practice
Specification:
Brand

Ballback

Model

B00VQJZR7K

Weight

15.2 Ounces
GoSports Basketball Xtraman Dummy Defender Training Mannequin
While not technically a return system, the GoSports Basketball Xtraman Dummy Defender Training Mannequin still provides plenty of benefits that will enhance your skills to ensure you can hang with the best of them once the courts open again for practice time.
It's a professionally developed system that puts you in competition mode, providing realistic obstacles and forcing you to improve your shooting accuracy and power. You will also find it pushes you to your limits regarding footwork, while also maintaining your body control to pull off the perfect last shot. It's suitable for both experienced and newer players alike, and it's especially handy for those tired of practicing alone. While it may not look it, it's easily portable, too, so you can take your new friend everywhere you go. To stay absolutely comfortable while playing, choose one of these gym shorts for men.
Key Features:
Professionally developed system
Improves shooting
Enhances footwork and passing range
Maintains body control
Adjustable arm height
Specification:
Brand

GoSports

Model

XMAN-BASKETBALL-01

Weight

5 Pounds
Suitable for new and competitive players
Easy to assemble
Easily portable
Not a strict return system compared to other options
Hathaway Rebounder Basketball Return System
Our last pick of basketball return systems is the Hathaway Rebounder Basketball Return System, which works to enhance your training experience and is an excellent option for solo practice. Unlike other designs, the netting slopes down under the hoop to provide momentum for the ball to return to you, giving it control that ensures easy retrieval. With heavy-duty netting, you can guarantee durability, while the robust anchor weights, which you fill with water, will keep it firmly in place throughout the day. When you're finished, simply empty the water out until next time.
It's easy to put together and works on both portable and fixed basketball nets, and the hoop attachment keeps the overall system secure. You might find it is slightly difficult to set up with just one person, though, but as the materials are fade- and UV-resistant, it shouldn't be too risky leaving them out after you've finished practicing for the season. Make sure to do some warming up with a resistance band of your choice before your training and you will be good to go!
Key Features:
Enhances training experience
Ideal for solo practice
Heavy-duty netting
Refillable PVC water bag anchor weights
Simple assembly
Specification:
Brand

Hathaway

Model

BG3403

Weight

5.5 Pounds
Durable and high-quality materials
Convenient hoop attachment
Fade-resistant and UV protected
Could be difficult to set up with one person
Rukket Basketball Return Net Guard and Backstop
The Rukket Basketball Return Net Guard and Backstop is the largest option we've selected so far, and it ensures that you will never lose a ball to your neighbor's vengeance ever again. The wide defensive netting is ideal for those who haven't yet mastered the delicacies of shooting both close and from a distance, while the taut design ensures easy ball collection and roll back.
Even though it may look cumbersome to assemble, it's easy to set up, and also comes complete with a handy carry bag and ground stakes to portability and stability wherever you are, as long as it's on grass, that is. Once assembled, it's safe and easy to use, and helps to improve your basketball skills like few other options on the market. The versatile setup means you can work on a range of skills and techniques, but it will certainly be too large for smaller areas. And to really get the most out of each practice session, make sure to always have your favorite electrolyte drink at hand.
Key Features:
Easy ball collection and rollback
Wide defensive netting
Easy to set up
Lifetime warranty
Carry bag and ground stakes included
Safe and easy to use
Specification:
Brand

Rukket

Model

B07LC2JWR7

Weight

37 Pounds
Safe and easy to use
Improves basketball skills
Versatile setup
May be too large for smaller areas
Basketball Return System Buying Guide & FAQ
Features To Look For In Basketball Return Systems
Before deciding which of the best basketball return systems is the right one for you, your skills, and your basketball ambitions, check out these key features to look out for to ensure that you make the right choice and reap the benefits.
Warranty - A decent warrant is always something you should look for when selecting any product, and this is no different when choosing a basketball return system. Much like other products, there are various warranty periods depending on the quality of the system.
Typically, cheap basketball return systems will only offer a temporary warranty period, usually between 30 and 90 days. Conversely, higher-quality and more expensive options will come with longer warranty periods, and it's not unusual to find a quality system that offers a lifetime warranty.
When selecting your return system, consider how often you will use it, where you will use it (either at home or at the local court), and who else will use it. If you feel it is something you will use regularly, then longer warranties are always essential. If you don't feel you or others will give it too much of a battering, then cheaper options with shorter warranties, especially for casual games and practice, are certainly the better choice.
Durability - Aside from warranty, you should also consider the durability of the setup. The better materials used in development and construction, the more dependable the system will be.
The durability includes more than just the materials, however. You've also got to consider how easy it is to set up, as well as any protective casing to store it in when not in use. These can impact durability as they anything too complicated could mean you break or damage it while setting it up, and insufficient storage equipment could put the system at risk when placed in the garage or attic.
Aluminum is a reliable material, but it's also worth considering the netting style. You don't want holes in the net, nor do you want UV or rain to damage the parts. These are all things to look for when selecting your return system.
Securements - The securements are another essential issue to think about before choosing the right basketball return system. These securements will minimize frustration when setting it up and will also provide peace of mind and confidence that everything stays in place when practicing.
These securements will leather clip directly to the hoop or attach around the pole and are secured with straps and buckles. With such attachments, you won't need to worry about the net or chute flapping or spinning wildly in the wind, allowing you to get on with your practice without interruption.
For further securement, ground pegs and anchors weights are also useful to keep the net in place. This will also keep it tight, so the ball will rebound more efficiently.
Material - High-quality materials are a must for anything that you use outside. You've got to make sure net, metal frame, and plastic accessories won't become brittle after too much UV exposure, nor will they rot, rust, or get moldy when exposed to rain and snow. You can also disassemble them and store them inside when you're not using them.
The amte4rials should be sturdy but not too heavy, as this could be a problem when it comes to portability, especially if you are practicing alone. If you can carry it yourself and set it up without assistance, you should be okay, but if you are unsure, always ask someone for help.
Types Of Basketball Return Systems
While it would be useful if there was only a single type of basketball return system, this could get a little boring, and it also won't offer the variety of potential benefits that you'll find with the range of style on offer. Here are the types of basketball return systems you can expect to look for.
Catch Net - The catch net system is one of the largest return systems available. With this net, you minimize, and with enough practice, eventually eliminate the risk of errant balls bouncing away after missing the target. The large net area catches missed balls and bounces them back towards you, even if you are way off from the hoop.
If you set it up so that the next is tight enough, the surface tension could be strong enough that it bounces the ball directly back towards you, although you'll find this only really happens with nets that use ground pegs. Other products will employ anchor weights, and while these are still effective, they won't provide the tightness you need.
A catch net is best used for outdoor spaces, especially the driveway, as it will offer some protection for the surrounding area even if you completely miss the hoop. However, because of the size, it might be a little tricky for a single person to set up and carry.
Return Chute - A basketball return chute is arguably the second most useful option, although it doesn't offer the broad coverage that you get from catch nets. Despite this, it will still save you precious time after taking a shot, and as long as you make the basket, you will be able to accelerate your practice and squeeze more into every session.
Return chutes attach easily to the hoop using straps or clips and as long as you connect it properly, it will stay in place for the duration of your practice. To ensure safety, you will need a ladder to set them up, but if the net has an adjustable height or you're able to lie it flat, you will attach the chute by yourself with ease.
There are varying styles of return chutes, both fixed and swivel styles. The swiveling style is arguably the better option, as it allows you 360-degree rotation so you can practice your shots and have the ball return to your feet wherever you stand. Conversely, fixed chutes will only return the ball in one direction, feeding the ball through the hoop and towards the center of the court.
The difference between these, aside from the operation, is usually the price, so consider your budget when deciding which is the option for you.
Rebound Cap - While not suitable for working on jump shots or drills, a rebound cap is an excellent option if you want to improve your rebound skills and speed up the offensive play. If you ever find yourself several steps behind the opposition after they take a shot, this will increase reaction time, positioning, and handling to enhance your ability.
A rebound cap attaches to the top of your basketball hoop and some have likened it to the bottom of an egg box. This design means that whenever the ball makes contact, it will bounce off in a random direction, which puts you on your toes and demands an immediate response to collect the ball.
Because basketball is not all about making 3-pointers, fancy dribbling skills, and slam dunks, a rebound cap is still a useful piece of kit to invest in as it will help develop you into a well-rounded player and gives you versatility across the court whether you are responsible for defense or offense.
Basketball Return System FAQ
Q: What is a basketball return system?
A: A basketball return system is a setup that minimizes the amount of time that you spend chasing after the ball after scoring a basket or missing it entirely.
As mentioned above, there are distinct types of return systems, ranging from simple clip-on chutes to larger net styles that provide a larger defensive area that prevents the ball from going behind the hoop pole and off the court. Other Options include grown-level return systems that feature bounce-back designs that are useful for improving passing and reaction time.
Return systems for basketballs are beneficial for anybody with a passion for the sport. As you can always improve on your existing skills, it's an impressive way to work on different aspects of your game, especially the areas which you are not as strong in as others.
Even despite the performance aspect, it also makes pick-up games more fast-paced, while also making it more enjoyable for friends messing around on the driveway to have a friendly game. Your neighbors will also appreciate it, as they won't find balls bouncing into their lawn as often, so everybody wins.
Return systems are not something that will replace another training or playing partner perfectly, but they are still more convenient than not having one. For solo practice, they are arguably the best option around.
Sources:
Top 10 Tips For Starting Out In Basketball - Realbuzz
Sign Up Now
GET THE VERY BEST OF GEARHUNGRY STRAIGHT TO YOUR INBOX