Best Dodgeballs In 2022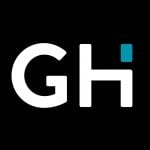 This product guide was written by GearHungry Staff
Last Updated
June 20, 2019
GearHungry Staff
GearHungry Staff posts are a compilation of work by various members of our editorial team. We update old articles regularly to provide you the most current information. You can learn more about our staff
here
.
GearHungry may earn a small commission from affiliate links in this article.
Learn more
Popularised by the blockbuster movie featuring Vince Vaughan and Ben Stiller, Dodgeball is a fun and lively, highly competitive game that involves two teams attempting to hit each other with a ball. What few people probably know however is that it originated in Africa over 200  years ago where instead of softballs, players threw rocks at each other! It was a way, apparently, of tribes bonding with each other and getting used to the concept of "team-work" before they went into a physical battle. In recent years, it's become a hugely popular game with kids and adults alike with the largest every recorded dodgeball game in California back in September 2012 involving 6084 participants. There must have been quite a few dodgeballs flying around that day! So let's take a look at our top recommendations of the best dodgeballs your money can buy you, guaranteed to lead to a whole lot of fun and more than a little competitiveness!
The Best Dodgeball
Champion Sports Rhino Skin Low Bounce Dodgeball Set
Our first set of recommended dodgeballs is from Champion Sports and comes in an assortment of six bright, primary colors so that they're easily visible both for your team members and your opponents. Perfect for both use indoors and outdoors, this set of six seven-inch low-density balls is ideal for playing dodgeball as well as a host of other playground games. These durable balls are coated with a patented Rhino Skin which is tear resistant and up to the task of withstanding vigorous play. They're safe for use by young kids and won't sting on impact like classic rubber balls can. With a low-density foam core, they're not overly bouncy so are easy to manage and retain with your designated area of play. Light, spongy yet also rugged, Champion Sports Rhino Skin Low Bounce Dodgeballs can survive years of rough outdoors play. If you are a fan of outdoor plays, be sure to also check out our reviews of the best baseballs.
Key Features:
Patented non-sting rhino coating
Low-density balls with foam core for minimal bounce
Easy to throw and can reach long distances
Highly durable and designed to withstand even rough play
Specification:
Brand

Champion Sports

Model

RXD7SET

Weight

1 Pounds
Franklin Sports Classic 8.5 Playground Dodgeballs
From dodgeball to kickball, our next set of playground balls from Franklin Sports includes six bright and vivid colors including red, green, navy, purple, orange and yellow. With plenty of grip as well as durability, these 8.5-inch balls are perfect for the playground. Supplied with a 6-inch Franklin branded hand pump, they're easy to keep inflated and maintain. With a cross-hatched textured pattern, Franklin Sports Classic 8.5 Playground Balls won't slip in your hands, making them the ideal choice for throw and catch style gameplay. A carry bag is also included for your convenience and ensures that you never turn up to a game with a ball missing. Keep them all tidily together in the one place and simply grab your bag of dodgeballs any time you're headed to the park. They deliver just the right amount of bounce and are suitable for all ages. If you also like tennis, be sure to check out our best tennis balls review.
Key Features:
Durable, authentic rubber balls
Superior bounce in six easy to see vivid colors
Feature cross hatch patterning for advanced grip
Carry bag and 6-inch pump included with purchase
Specification:
Brand

Franklin Sports

Model

34566X

Weight

6.2 Pounds
Franklin Sports Dodgeball Ball Set
For those of you looking to enjoy a fun and thrilling game of dodgeball without the risk of injury or nasty stings, these durable shred and tear-free balls are ideal. They're perfect from the playgoer to the gymnasium and have been designed with a tough and highly resilient polyurethane shell for superior grip and performance. Measuring in at just 6-inches, these small foam balls are even suitable for little hands. They're excellent for throwing, catching as well as squeezing and will always retain their shape and form. You can rest assured that these Franklin Sports multi collated dodgeballs will be good game after game after game. They're easy to clean too, which makes them an excellent choice for younger payers and use outdoors. And for some indoor fun, check out our selection of the best bocce ball sets.
Key Features:
Durable and sting-free super skin design
Perfect for use indoors and outdoors
6-inch diameter balls perfect for smaller hands
Bright, eye-catching colors
Specification:
Brand

Franklin Sports

Model

63997X

Weight

0.8 Ounces
Go Sports Soft Touch Foam Dodgeball Set
Perfect for kids and adults along, if you love a dodgeball game, then you need to have the right set of balls. Our next product selection from Go Sports is a set of six brightly colored foam balls that are perfect for the backyard, the park, or to take with you to summer camp. With a special no sting surface that won't cause any pain upon impact, Go Sports Soft Touch Foam Dodgeballs are an excellent choice even for those younger members of your family. They're also latex free too as well as being made from a durable tear-resistant material. That means they can hold up to extended (and sometimes rough!) gameplay sessions both inside and outside for many years to come.  A heavy duty mesh storage bag is included with your purchase so that you can neatly store and transport your dodgeball balls with you wherever you venture out to play. For those of you who also enjoy spending hours at the golf court, we've selected the best golf balls.
Key Features:
Durable and tear resistant foam balls
Brightly colored with unique no sting surface
Perfect for indoors and outdoors use
Supplied in a portable mesh carry bag
Specification:
Brand

GoSports

Model

DB-6-01

Weight

1 Pounds
S&S Worldwide Gator Skin Dodgeballs
If you're looking for a set of six bright and colorful dodgeballs that won't sting and are perfect for a host of physical activity games, why not take a look at these S&S Worldwide Gator Skin Dodgeballs? Durable and virtually tear-proof, they can take more punishment than you can give them! The soft foam construction means that all the family can get on board with the fun and games. There's no need to worry about any younger members on your team ending up in tears when they've been hit by a flying dodgeball. They're also light and easy to grip, weighing 120 grams each so are perfect for throwing, catching, and playing all those interactive style target games. The skin is durable and tough yet lightweight and latex free. In purple, green, red, orange, blue, and yellow, they're bold and bright and a pleasure to play with. If you and your family also enjoy playing soccer, be sure to check out our guide to the best soccer balls.
Key Features:
Virtually tear proof and puncture proof
Latex-free and lightweight to play with
Easy to grip even for small kids hands
Sting-free coating with soft foam core
Specification:
Brand

S&S Worldwide

Model

UA012-6C1

Weight

14.4 Ounces
COOP Sport Scatter Dodgeball
Up next from COOP Sport we have something a little bit different for you. One of the leading brands in water sports sets, COOP Sport Scatter Dodgeball is perfect for days by the pool, at the beach or in your backyard. An interesting twist on the game of dodgeball, players are each given a collared wristband to wear. The game can be played by up to six people each wearing one of the designated bands in either yellow, blue, orange, green, red or purple. Participants take it, in turn, to roll the dice and depending upon what color is showing on the face when it lands, the wearer of that colored wrist band gets to throw the ball. The rest of the players must scatter and run to avoid being hit. If a player is hit, they must immediately sacrifice one of their two colored wristbands and hand it over to the thrower who caught them. The winner of the game is the players who retirees all the wristbands. It's a lot of fun, perfect for small groups and suitable for children aged five and upwards. One soft dodgeball is also included along with a full set of instructions. Don't forget to also check out our guide to the best rugby balls for more awesome products like this.
Key Features:
Unique, fun and interactive twist on the original dodgeball game
Includes a large soft impact dodgeball, 12 wrists, and 1 dice
Suitable for 2-6 players aged five and over
Tole the dice to determine who throws next
Specification:
Brand

COOP

Model

34701

Weight

1.1 Pounds
This six pack of 6 1/4" soft low-density foam filled dodgeballs from Voit Tuff is perfect for all kinds of fun throwing games. The smaller size makes them ideal for little hands, which is why this Voit Tuff set is so popular with elementary schools, gyms and other kids recreational centers. They're budget-friendly, versatile and non-stinging too so ideal for games like dodgeball as well as other target style games. They're slow moving, easy to grip and have a durable and resilient Tuff outer coating. If you're looking for a set of brightly colored low-density foam filled balls, then these are an excellent choice. For more gym equipment, check out our guide to the best medicine balls.
Key Features:
Six pack of colored low-density foam filled dodgeballs
Slow moving and easy to grip
Durable and resilient no string outer cover
Versatile choice for wide range of throwing and target games
Specification:
Brand

Voit

Model

VSTB

Weight

5.6 Pounds
Mikasa Official Rubber Dodgeball
If you take your dodgeball seriously, then you will want only the best! This official dodgeball from Mikasa is a premium rubber covered ball that's latex free. Measuring 8.5-inches, it's fully branded and really does provide excellent grip and incredible throwing accuracy. With this official-size ball on your side, you should definitely be the last person standing! For long summer days at the beach, check out our guide to the best beach volleyballs. 
Key Features:
Official dodgeball model
Latex-free premium rubber coating
8.5" dodgeball
Easy grip and throw
Specification:
Brand

Mikasa Sports

Model

DGB850

Weight

13.6 Ounces
Dodgeball Buying Guide & FAQ
How We Chose Our Selection Of The Best Dodgeball
When narrowing down our choice of the best dodgeballs, we took the following three pointers into consideration:
Brand - we always try to select a variety of trusted and reputable brands, that way, you can be sure that you are buying with confidence and hopefully will get your hands on a quality produced set of dodgeballs that will last you for many years to come.
Price - the one thing we always ensure is that the products we select offer incredible value for money. We feature an assortment of price points to cater to all budgets.
Reviews - there's no better place to start than by reviewing what other consumers have to say about the dodgeballs they've purchased. That's why we rely on candid feedback and scour the internet to get as fully rounded and representative a viewpoint as possible about all the products we recommend.
Features To Look For In Dodgeballs
Material and size - dodgeballs come in all shapes and sizes and colors too. If you are buying a set for the younger members of your family to play with, consider going for smaller circumference balls which are easy to grip and manage. Look for a non-sting coating but one that's also hard wearing and durable.
Number of balls - most sets of dodgeballs come in packs of six and are multi-colored.
Carrying bag - we recommend that you buy a set that come with their own carrying bag. Not only will it make it easier to transport them with you from the park to the playground and back to the car, but hopefully you won't lose any either.
Pump - its also worth investing in a set that come with their own pump so that you can inflate them if they're a little bit flat after plenty of regular use and abuse!
Dodgeball FAQ
Q: What kind of ball is used in dodgeball?
A: Depending upon where in the world you play our dodgeball game could determine what kind of ball is predominantly used. In the USA an 8.5-inch rubber ball is standard whereas in some of the National leagues they use a foam ball, designed so that it won't sting on impact. Internationally though, the dominant ball of choice is a cloth one.
Q: What are the rules in dodgeball?
There are four D's in the game of dodgeball to be aware of Dodge, Duck, Dip, and Dive! The fundamental objective of the game is simply to eliminate all members of the opposing team by throwing a dodgeball and hitting an opposing player below the shoulders.
If you are interested in finding out what the full rules of dodgeball are, there are plenty of online resources you can refer to, including the International Dodgeball Association which lists out their 10 Easy Dodgeball Rules.
Q: Is dodgeball a safe game?
A: Dodgeball is undeniably fun, competitive and yes it can be a little bit dangerous too. That's part of the attraction as it's such a fast-paced and energetic, highly interactive game. Plenty of measures are in place to try and keep the game of dodgeball as safe as possible for all participants and to reduce potential injury. Encouraging fair play by teaming up members of similar athletic ability and stature can help for a start, as well as using a lightweight and malleable ball and only landing balls on a players body and never their head. The important thing is to try and have fun in a safe and friendly, non-aggressive environment.
Sign Up Now
GET THE VERY BEST OF GEARHUNGRY STRAIGHT TO YOUR INBOX