Best Baseballs In 2022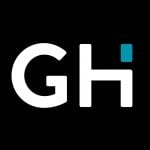 This product guide was written by GearHungry Staff
Last Updated
April 30, 2019
GearHungry Staff
GearHungry Staff posts are a compilation of work by various members of our editorial team. We update old articles regularly to provide you the most current information. You can learn more about our staff
here
.
GearHungry may earn a small commission from affiliate links in this article.
Learn more
Baseball is ingrained in the American psyche and even if you move away from it as you get older and other things take priority you never really get it out of your blood. At the beating heart of the sport is the humble baseball. Whether you've been tasked with equipping your amateur team or you're buying practice balls for your youngster we've got the best baseballs for all skill levels right here.
The Best Baseball
SKLZ Soft Cushioned Safety Baseballs

You wouldn't throw children learning to swim right into the deep end of the pool and you shouldn't subject kids just learning how to play ball to the risk of injury that comes with official Major League style baseballs. Those balls are nearly rock hard and when thrown at speed they can and do cause serious injury if they contact the player. Even big, strong MLB players. A much better idea is to acclimate your budding Major Leaguer to the game using Soft Cushioned Safety balls from SKLZ.
These balls have the look and size of official baseballs but have a more forgiving feel that prevents injuries when kids take one on the shoulder or the leg. They're perfect for teaching kids the fundamentals of the game because they remove the fear of injury. That way your youngster can concentrate on things like the mechanics of their baseball bat swing and positioning themselves properly to field.
Key Features:
Soft, cushioned design
Eliminates impact injuries
Regulation baseball dimensions
Ideal for youth players
Two balls in each pack
Specification:
Brand

SKLZ

Model

0212

Weight

8.8 ounces
Allows youngsters to learn the fundamentals without risking injury
Does a good job mimicking the movement of standard baseballs
Durable construction will hold up to repeated hits with wooden or aluminum bats
Don't expect them to carry when hit like Major League balls
Rawlings Recreational Grade Baseballs




If you're playing pickup baseball in the park with your friends having a single ball is pretty much SOP. Lengthy stoppages of play are the norm as the outfielder chases the ball down the street where it disappears under a car. If you play in a company league or coach Little League however, you know that isn't going to cut it. You need to keep the flow of playing going and the number 1 way of doing that is to have plenty of balls available in case one goes over the fence.
Enter the Rawlings Recreational Grade Baseballs Bucket of 24. These are regulation size and weight baseballs with a durable faux leather exterior, raised stitching to promote better grip and more accurate throwing and a tough plastic bucket that makes transporting them to and from the field a breeze. They have a solid cork and rubber center that ensures they pop off the bat and they'll withstand hundreds of home run smashes without giving in. Be sure to combine this with a cool pitching machine from our list.
Key Features:
Regulation size and design
Cork and rubber center
Faux leather outer cover
Slightly raised stitching for easy grip
Bucket for easy transport
Specification:
Brand

Rawlings

Model

AMAOLB3BUCK24

Weight

8.95 pounds
The cork and rubber center does a decent job replicating the feel of Major League baseballs
The big bucket makes it easy to transport the balls to the game or batting practice
Rawlings and baseball go way back. Kind of like Spaulding and basketball
The handle on the bucket is likely to fail long before the baseballs do
Rawlings Official 2019 MLB Baseballs




Rawlings has been the manufacturer of official Major League baseballs for decades now. So it only makes sense that they would be the company to create what amounts to the ultimate autograph collection vehicle. And that's what this is. It's a genuine Major League baseball, complete with the mile of wool and synthetic cord spun around the cork and rubber core and the genuine cowhide cover.
The only difference is that it hasn't been mud-rubbed. What's mud-rubbing? Well, before each game the balls to be used are rubbed down with a very specific type of mud in order to make them easier to handle. This makes the surface a little less slippery and also adds just a hint of color. This collector's ball has not been mud-rubbed. And so it's white as white can be. Which is great if you're using it to collect autographs. The clear display case is compact and handsome and will allow your youngster to display their autographed ball on the mantel or the dresser in their room with pride. For more must-have gear for baseball players, check out our guide to the best baseball helmets.
Key Features:
1 Major League regulation baseball
Handsome crystal styrene display case
Pre-mud rub so ultra-white
Ideal for collecting autographs
Commissioner's signature and MLB logo
Full grain leather cover
Specification:
Brand

Rawlings

Model

ROMLB-R

Weight

7.8 ounces
This ball is perfect for getting autographs and displaying them
Attractive, unobtrusive case is great to have on the mantel or in your man cave
This is a genuine ball minus the mud rub. So it's whiter than the driven snow
You'll be tempted to use it in a game situation because it looks so good
Rawlings Official League Recreational Baseballs




By now you're probably starting to notice a trend. That being the Rawlings name attached to a lot of these items. That's because Rawlings is the exclusive manufacturer of Official Major League baseballs and spends a lot of time and energy and money developing related products. Like this bag of 12 Official League Recreational Baseballs. They're perfect for Little League games, school games and company league games.
These are regulation size baseballs with a faux cowhide finish that's hard to distinguish from the real thing. They have a cork and rubber center that provides plenty of heft and pop and they're easy to grip without having to subject them to mud-rubbing (see above). The one giveaway that the internal construction is not up to Major League standards is the designation "Official League", which is essentially meaningless but is supposed to provide an aura of authenticity. Still, they're great baseballs for recreational use, with an affordable price and a realistic feel. Don't forget to also check our guide to the best baseball gloves.
Key Features:
Regulation size and weight
Cork and genuine rubber center
Ideal for recreational use
Full grain leather cover
Bag of 12
Specification:
Brand

Rawlings

Model

OLB3BAG12

Weight

4.2 pounds
Decent regulation baseballs are usually about 3 bucks each so this is a good deal
The do a good job mimicking the look, feel and carry of a real baseball
The cork and rubber center means they're less punitive if someone gets hit
The internal composition is non-reg so they're not going to have the same action
Wilson A1010s Blem Baseballs 12 Ball Pack

While Rawlings holds the exclusive contract to manufacture official Major League baseballs there are other companies like Wilson that manufacture baseballs that conform to MLB standards. They supply the hundreds of minor league and college teams that don't have exclusive contracts with Rawlings. But like all companies in all industries Wilson produces its fair share of rejects, which in this case they call "blems". "Blems" being short for "blemished".
But just because a ball has a single stitch out of place or a scratch on the surface doesn't mean Wilson A1010s Blem Baseballs won't still play like a real Major League ball. So the company gathers up these imperfect specimens and offers them at a discount to any interested parties. These blems are going to cost a bit more than standard recreational baseballs, but they've got the genuine cowhide cover and multi-layer spun wool interior recreational balls lack. If you like sports that include balls, check out our guide to the best basketballs.
Key Features:
Full grain leather covers
Made to genuine MLB specs
Minor imperfections or blemishes
Great for all levels of competition
Pack of 12 baseballs
Specification:
Brand

Wilson

Model

WTA1010S

Weight

4.25 pounds
Essentially regulation Major League baseballs with minor blemishes
No one is going to be able to tell you didn't spend big on these
The genuine leather cover is something you rarely see on baseballs outside the ballpark
Hard to come up with a con other than they'll cost you more than most standard recreational baseballs
Diamond Official League DBX Baseballs

This is another outstanding recreational baseball that provides the look and feel of official Major League baseballs without the expense. The Diamond Official League DBX baseballs have a cork and rubber core, a faux leather cover the company calls a "Duracover" and raised seams that enable better grip for both pitchers and fielders.
These are regulation size and weight baseballs that are great for Little League games, pick up games, amateur league games, company games and more. They come in a box of 12 and are ready to go in any conditions. Our handy guide to the best volley balls features more great products like this.
Key Features:
Pack of 12 baseballs
For practice or recreational use
Cork and genuine rubber core
Raised seam for better grip
Faux leather Duracover
Specification:
Brand

Diamond Sports

Weight

4.4 pounds
The raised seams will help budding pitchers obtain the control they're trying to cultivate
The Duracover faux leather cover takes a pounding and doesn't give in
They have the pop and heft of genuine Major League baseballs but won't break your bank
The stitching is likely to give out before the faux leather cover
Rawlings OLB3 Recreational Play Baseball

The final item on our list of best baseballs is one last offering from Rawlings. This OLB3 Recreational Play Baseball 2-Pack is going to be a bit of a stretch for some recreational players but there's no denying the quality. This is about as close as you're going to get to genuine Major League baseballs without actually getting the mile or so of spun wool inside and the genuine cowhide cover.
The OLB3 baseballs feel virtually indistinguishable from the real thing. They have a very satisfying heft to them and the faux leather cover and regulation stitching make for outstanding control and carry. Whether you're slipping two-seamers past befuddled batters or slamming a fastball over the fence for a walk-off homer you're going to appreciate the OLB3 from Rawlings. You may also be interested in some of the bocce ball sets from our list, so check them out.
Key Features:
Regulation size and weight
Genuine rubber and cork center
For practice or pick up games
Soft outer cover
Rawlings Major League seam design
Faux leather outer cover
Specification:
Brand

Rawlings

Model

SG_B06WWDDDFT_US

Weight

12.8 ounces
The synthetic leather cover looks like the real thing but is more forgiving
A great introductory baseball that behaves very much like the real thing
They look great and are built to last with solid cork and rubber centers
It's official size and weight but the internal composition is different
Kind of expensive for a recreational baseball
GoSports 2.8 Inch Weighted Training Baseballs

If you're coaching kids to play baseball or you're training yourself, you need a lot of baseballs. You don't want to spend 90% of your practice time running around after your only ball. That's why this set of GoSports Weighted Training Baseballs is so popular. At 16 ounces each, these weighted baseballs are around three times heavier than a traditional baseball. The idea is that, by using a heavier ball, it improves your technique and increases the velocity at which you can throw and hit. They're made from rubber, which makes them softer than an actual baseball, but they can still withstand thousands of hits, without showing any signs of damage. You get six in the pack, so you can get to work and practice your hitting without constantly searching for balls. 
For some amazing storage solutions for baseball players, check out our guide to the best baseball equipment bags.
Key Features:
Pack of six 
2.8-inch diameter 
Heavy-duty durable rubber shell 
Approx 3x heavier than a standard baseball 
Specification:
Brand

GoSports

Weight

6.33 pounds
Great for hitting and throwing practice 
Very durable 
Increase the velocity of your throwing 
Competitively priced 
Weight isn't 100% consistent 
Baseball Buying Guide
How We Chose Our Selection Of Baseballs
Choosing the best baseballs isn't like choosing the best band saw. Most of us have had experience with baseballs when we were younger. We know what they felt like, remember how it felt to give one a good smack and can remember the sensation of a long fly ball settling into our glove. But we didn't just rely on sepia toned memories to choose our best baseballs.
Brands - There are certain manufacturers that help determine exactly what equipment is used by professionals at the highest levels. They are as much a part of the game as the players. Rawlings is one of those companies. They are to baseballs what Louisville Slugger is to the baseball bat. As such you're going to find several Rawlings items on our list, although none are there based on the brand name alone. They're there because they earned a spot.
Reviews - Most of us have at least some experience with baseballs. So standard regulation baseballs aren't the kind of product we have to rely heavily on 3rd party reviews for. Still, we sift through reviews anyway to see if we can obtain a critical consensus that will help inform our decision making process.
Price - A standard baseball with a faux leather cover and a cork and rubber core will cost about 3 bucks. So price is not an overwhelming concern. The only time it might become an issue is if you want to purchase genuine Major League baseballs with their 4 levels of wool and synthetic cord and their genuine cowhide covers.

Features To Look For In Baseballs
Regulation Size - According to the rules of baseball a true regulation ball is 9 - 9 1/4 inches in circumference, 2 7/8 of an inch in diameter and weighs from 5 to 5 1/4 oz. Most baseballs sold for recreational purposes will fulfill these requirements, although their internal structure may vary significantly from that of a Major League baseball.
Material - The best recreational baseballs typically have a cork and rubber core and are covered in faux leather of some type. The end result is a ball that has the look and basic feel of a genuine MLB baseball. Although it won't wear as well or have quite the same action as an official MLB ball. Official big league baseballs have a smaller cork center that is surrounded by a layer of rubber. Where they differ from recreational balls is that the layer of rubber is then encased in 4 further layers of wool and synthetic yarn (up to a mile in total length) that is wound incredibly tight and provides the ball with its ability to absorb the power behind major league bats and still snap back to its original shape almost instantly.

Design - The design of the baseball has been well established for nearly a century and a half. While manufacturers may tinker with the materials in an effort to cut costs or make a particular ball safer for kids the design is one of the most recognizable in sports and isn't about to change any time soon. It's an off-white circle 9 - 9 1/4 inches in circumference with a two piece interlocking covering with those pieces stitched together with what is usually red colored thread.
Sign Up Now
GET THE VERY BEST OF GEARHUNGRY STRAIGHT TO YOUR INBOX