Best Leather Backpacks in 2022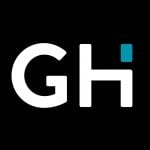 This product guide was written by GearHungry Staff
Last Updated
June 12, 2018
GearHungry Staff
GearHungry Staff posts are a compilation of work by various members of our editorial team. We update old articles regularly to provide you the most current information. You can learn more about our staff
here
.
GearHungry may earn a small commission from affiliate links in this article.
Learn more
Nothing stands the test of time like leather. Like a fine wine, it usually gets better with age and natural fading, making it one of the best materials to invest your dollars and time into. The standard canvas isn't going to cut it for you; you want something truly extraordinary, something that handles whatever you throw its way. You're after a leather backpack, my friend; we've got the low-down on the top ten on the market, coupled with a thorough overlook of what you should be looking for, and answers to some of your burning questions to find the best leather backpack for you.
The Best Leather Backpack
LXY Vegan Leather Backpack

LXY, as a whole, specializes in the designing and manufacturing of authentic, innovative products with a quality you have no reason to doubt. For over 25 years, this brand has distinguished itself as a trusted name when it comes to delivering functional products and the LXY Vegan Leather Backpack comprises a main storage compartment that is designed to hold your books, notebooks, wallet, portable chargers safely in place. Furthermore, a 133-inch section has been included exclusively to hold laptops as wide as 14 inches, quite snugly too. On top of this, there are two small pockets perfect for all your smaller sized valuables, along with two secluded, anti-theft pouches deep within. What's more, the bag further sports a smart hidden button on the inner which enhances the space within.
All the hardware used on this vintage bag is authentically solid and goes a long way to reinforce its strength, beauty, and style. The straps are fully adjustable and as such, can accommodate all heights and sizes of people. Altogether, the LXY Vegan Leather Backpack is a timeless leather bag that is ideal use at school, while out camping, at the office and just about any outing journey that requires you to carry essentials with you. Rest assured that this bag is as trendy as it is functional and is also able to adapt perfectly in all situations and occasions.
Key Features:
Vegan-friendly synthetic material used for its manufacture
Fully adjustable strap to accommodate all heights and sizes of people
Two magnetic snaps to close the bag securely and conveniently
Timeless, trendy, fashionable and attractive
Specification:
Brand

LXY

Weight

2.12 pounds
FRYE Logan Leather Backpack

Nobody understands style quite like FRYE. Their Logan backpack comes with a glorious glossy finish to it, premiering as a shining example of what all high-quality leather builds should be. Inside, you get interior zipper pockets to organize your inventory. Depending on the load, adjust your shoulder strap to find the optimal comfort range, and keep on moving. The Logan weighs just under 4lbs when empty, and comes with free shipping, and free returns if you find yourself less enthralled than we are. For the classic gentleman look, Logan comes in dark brown only.
Key Features:
Fitted with several compartments and pouches
Two side pockets
Compartments lined with a smooth material
Unbreakable, damage-free and anti-rust
Specification:
Brand

FRYE

Model

DB724

Weight

4.31 pounds
Kenneth Cole Reaction Back-Stage Access Pack

Kenneth Cole comes up with some of the most business-friendly laptop and messenger bags to date, and don't disappoint with their cost-effective leather bag. Travelling through TSA with this is a breeze, boasting an EZ-Scan feature to go through customers as quickly as possible, barring all other regulatory guidelines. You get plenty of internal and external storage pockets, including a padded tablet pocket (works well for a phone or other fragile items), as well as main compartment storage for up to a 15.6" laptop. As the ultimate leather travel backpack, you get comfortable straps, and a handle that contours to your hand for side-by-side carrying.
Key Features:
Trolley tunnel that fits most upright trolley handles
Ultra padded air mesh and padded straps
Made from tough full-grain Columbian leather
RFID protection pocket and EZ scanning
Specification:
Brand

Kenneth Cole REACTION

Model

580671

Weight

3.4 pounds
Filson's Weatherproof Leather Backpack







Filson is a fan favorite when it comes to handmade, custom quality leather. They're one of the few true grade A leather makers that actually source themselves out of America, and bring that same level of exclusiveness to each one of their builds. You get a mix of internal and external zippered pockets, coupled with a tall body to fit laptops and general electronics. Weatherproof isn't just a flashy title; Filson's Weatherproof Leather Backpack comes rain resistant, due in part by the vegetable-tanned American bridle leather construction. Filson is the name of quality, from the straps to the stitching, and everything in between.
Key Features:
Vegetable-tanned American bridle leather build
Water resistant finish
Two-way zip closure + internal and external zippered pockets
Specification:
Brand

FILSON

Model

Weatherproof Leather Backpack
Runwell Leather Backpack by Shinola

Runwell is one of the most luxury backpacks we've ever seen. It's about more than the price tag; it's about the quality construction, built of calfskin leather and ultra sturdy zippers. You get somer serious storage with this, and enough space to fit a 15" laptop with a little extra wiggle room. Whether for professional or hobby reasons, you'll be able to stash away everything you need, and wear it comfortable thanks to the durable leather backpack straps. An additional top carry handle makes this simple when you're lugging numerous bags in transit.
Key Features:
Rugged calfskin construction
Interior zipper and wall pockets
Fits up to a 15" laptop
Specification:
Brand

SHINOLA

Model

Runwell Leather Backpack

Weight

4 lbs.
Gbag's Vintage Roll Leather Pack








We're winding down, but we still have a few aces in the hole. Gbag's old-fashioned look at the top roll leather backpack brought back a classic that we can all appreciate. You get massive vertical storage when the bag is open, allowing you to store just about any size laptop imaginable. There's even a dedicated storage space for documents and notebooks, giving you the best of both worlds. They really went to town with the large backpack straps, and quality on the front buckle closure, and leather straps that hang down over the top roll. The best part? It's the least expensive item on this list.
Key Features:
Adjustable leather straps w/ belted closure
Up to 23" of height when open; endless laptop size capabilities
Document compartments in main interior storage
Specification:
Brand

Gbag (T)

Model

LYSB01MY9IBEI-OFFSUPPLIES

Weight

3.2 pounds
Samsonite Classic Leather Slim Backpack

Samsonite is a luggage brand known around the world. Stop in any airport luggage store and you're bound to see a stack of Samsonite suitcases. With their impressive reputation, we were sure that the Samsonite Classic Leather Slim Backpack would be worth a look-in. And we weren't wrong. Made from 100% genuine leather, this stylish pack has a slim and well-organized design that will fit everything you need for a day. It's the perfect backpack for work because it has a dedicated padded laptop pocket and multiple smaller organizer pockets. 
Key Features:
Made from 100% leather 
Padded laptop pocket (14.1")
Multiple interior pockets 
Full-sized organizer pocket 
Front zip-stash pocket 
Specification:
Brand

Samsonite

Weight

2 pounds




If you want to look like a 20th century explorer, the WUDON Travel Backpack is the perfect choice. It's made from leather-waxed canvas, giving it a distressed look that has become popular in recent years. It's not all style and no substance though, this bag is actually super durable and has a ton of interior space. The main compartment has a padded sleeve (suitable for laptops) and a couple of open wall pockets. On the exterior of the bag, there are three extra pockets. With a huge amount of interior space and a beautiful, rugged design, there's no wonder that this is one of the most popular bags on Amazon. 
Key Features:
Interior space – 13.5" x 6.1" x 18.5"
Made from leather-waxed canvas 
Three exterior pockets 
Padded laptop sleeve (17")
Specification:
Brand

WUDON

Model

6105KW-COFFEE-AM

Weight

2.69 pounds
Kenneth Cole Reaction Back-Stage Access Backpack

The Kenneth Cole Reaction Back-Stage Access Backpack is a low-key option for everyday carry. It's made from high-quality Columbian leather and has a slim design that allows you to keep a low-profile when you're traveling around. In terms of space, it has a relatively large interior with enough space for a 16-inch laptop, a secondary zippered pocket on the exterior, and two smaller zippered pockets. It might not look like it has a lot of space but the compact design makes the best use of it. It's also available in three colors, so you can find the perfect backpack to go with your suit. 
Key Features:
Dimensions – 16.25" x 12.5" x 4.5"
Made from Columbian leather 
Ez-scan design
Multiple zippered pockets 
Available in three colors 
Specification:
Brand

Kenneth Cole

Model

580675

Weight

3.4 pounds
Leather Backpack Buying Guide and FAQs
With anything leather, you have a few things to consider, from weight to wear, maintenance to usefulness, and so on. Let's break down why leather is such an excellent material, and show you how to care for it.

Q: How we Chose Our Selection of Leather Backpacks
A: Everything we do at Gear Hungry goes through a long and rigorous process. We don't just take the key features into account; we look at everything under the sun. Our criteria to select the best of the best is as follows:
Overall capacity
Durability of the stitching
Thickness of the leather
Empty weight
Specific type of leather
How simple or difficult it is to care for that specific type of leather
Quality of the build
Brand reputation and rate of returns
You can't afford to spend money on, and wait for a product that isn't what you wanted. We can't afford to leave anything up to chance. After personally carrying these around, we've also compiled a list of main attributes to be on the lookout for when you're in the stages of the purchase process.
Features to Look For in a Leather Backpack
Style - Do you admire a specific stitching pattern? Perhaps it's all about the color or finish? Either way, leather has its own timeless style, so melding it with yours is all up to you.
Size - Size impacts empty weight, but it's also going to impact how useful it is. The more leather, the more expensive. The less room, the less viable it is for work.

Weight - How much it weighs empty is going to impact how much it weighs with your belongings in it. Make no mistake, leather is heavy, so you'll see a blend of about 3lb to 6lbs (on average) of the empty weight on most bags.
Color - Leather comes in numerous colors, but the more rich or abnormal the color is (anything that isn't black, brown, or tan), the more costly it's going to be. Dying leather comes at a great expense from a lengthy process, and that will reflect in the cost.
Leather Type - There's calfskin, faux, top grain, split grain, bonded, full grain, bi-cast; the list goes on and on. Depending on which type of leather your bag is made of, it might require different steps to care for it, and will definitely impact the cost.
Capacity - Buying a bag without enough capacity is pretty foolish, but it happens more often than you think. Take a look at the actual dimensions instead of estimating if your items will fit or not. If you're going to use it for work, see how many inches tall the interior is, so you're not left crushing your laptop in the bag just to make it fit.
Q: Why Should I Get a Leather Backpack?
A: Leather is sturdier than just about everything else. We're big fans of materials like paracord and ripstop nylon, but those heavily rely on one principle: cover the weakest link. If you get one tear into an item like that, you can just rip it the rest of the way. With leather, even if you get a hole in it, it's still going to be just as difficult to continue damaging. You'll sometimes see leather items with patches in them, but you never see a nylon backpack with patches. Leather is built to last, even if it endures a few battle scars along the way.
On top of that, leather is also excellent to protect important electronics from damage. When there's only a thin veil between your personal items and the floor of the train, or the pavement of the carport when you're trying to get to the elevator, drops are disastrous. Leather is also naturally waterproof (to some extent), so you won't have to worry about sudden rainfall if you're out on the town. Just pull the flap over the top, and keep on keeping on.
Leather also looks pretty damn epic when it ages. It never looks worn down or worse for wear; it looks vintage. It's a style all its own, and generally regarded as showcasing class. They don't put cloth seats in a Mustang or Camaro anymore, right? It's all leather, because it's an elevated style.
If you want a fabric that can breathe, leather's the go-to. It takes some serious dedication to even try and build up mildew or fungus in a leather bag. Look at your wallet for instance. We're willing to bet that it's made of leather. When was the last time you had it in your pocket all day, and pulled out a debit card with mold on it? Never. Besides, who doesn't love that new leather smell?
Q: Can You Wear a Leather Backpack to Work?
A: Leather backpacks aren't inherently seen as unprofessional. If you're in a nine-to-five, corner office with a view job, you'll be better off bringing a messenger bag or a briefcase (which we also have guides for). Based on what you do, and how much of a hard-ass your boss is, you'll have to make a judgment call. If you have a more relaxed work atmosphere, and you feel like it's a constant blend of corporate and casual, then you should have no problem. Leather bags are great to protect electronics from harm, and a viable option if you have the right workplace environment.
Q: How do I Maintain a Leather Backpack?
A: Leather care is something that's relatively simple, but if you don't pay attention to it, it can be rather catastrophic. Taking care of your leather items requires a good leather cleaner, and a dedicated rag. Let's break down the process.

If this is your first leather item you've ever owned, you'll want a good leather cleaning brush. If you don't already have one, we recommend this one. Apply the specific package recommendations of solution to your brush, without letting it drip down to the bottom of the bristles. It's not going to do any good there.
Gentle brush in vertical straight lines. Since leather backpacks have a lot more areas and intricate stitching, you're going to take your time on this step. Be sure to gently get in between stitching to clean out any built-up grime or debris from items in your bag. Begin with the outside, and if possible, flip the back inside out to clean the interior.
You've cleaned most of the bag, but it's not done yet. Apply the proper amount of product to one of your rags, and begin going across the bag again. With the rag, you're able to go a little harder to get stubborn, stuck-in spills and debris out. By the end of this, you should have a completely cleared-out and clean bag. The pack we recommended has six rags in total, so you should have one that's dedicated to drying the bag, as well.
Either use that additional rag, or the dry part of your current one, and begin going over the bag to remove the cleaner. You don't have to be too abrasive, because it's not going to degrade the bag over time if a little is left inside. Once it's dry, you only have a couple of steps to go.
Apply a leather control cream to maintain your leather through the next few months of wear-and-tear, so it'll be a lot easier to maintain. Applying the amount that the package recommends, you'll then work it into everywhere.
Last, hang your leather up in an area with plenty of air circulation. If possible, put it in a room and create a cross breeze by opening two windows on adjacent walls. This gives the cream time to set in, and protect your bag from future damage.
Sources
10 Advantages of Leather, Attire Club
3 Steps to Properly Care for Your Leather Bag, Buffalo Jackson Trading Co.
Sign Up Now
GET THE VERY BEST OF GEARHUNGRY STRAIGHT TO YOUR INBOX