Best Inflatable Boats In 2022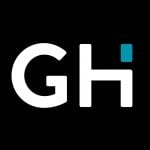 This product guide was written by GearHungry Staff
Last Updated
March 5, 2019
GearHungry Staff
GearHungry Staff posts are a compilation of work by various members of our editorial team. We update old articles regularly to provide you the most current information. You can learn more about our staff
here
.
GearHungry may earn a small commission from affiliate links in this article.
Learn more
Not everyone who enjoys time on the water has the desire to be bothered with the hassles, or the resources to deal with the expenses, that come with owning a hard body boat. What they want is to show up at the lake or river, spend some quality time with the kids or some relaxing time fishing and then pack up and go home. No marina to deal with. No trailers. No storage fees. For them there's the inflatable boat. The inflatable boat lets you set up camp, blow up the boat and have some big fun. When you're done you just deflate the boat, pack it away and head home. Easy. Below are the best inflatable boats out there for 2019.
The Best Inflatable Boat
Intex Explorer K2 Inflatable Boat
The Intex Explorer K2 is easy to set up, stable, durable, well-considered inflatable boat that's going to turn your day at the lake into one you'll long remember. With a 400-pound weight capacity and 86 inch aluminum oars it's perfectly suited for 2 average-sized adults who want the fun of canoeing/kayaking without the expense, storage, and handling issues of a hard body. The twin Boston valves allow for rapid inflation/deflation, the inflatable seats with their backrests provide a little extra support and the durable reinforced vinyl shell allows you to enjoy yourself in complete confidence. A steal at this price as well as being the most stable inflatable of its kind. Make sure you also check our guide to the best fishing kayaks.
Key Features:
400 pound weight limit
Inflatable seat with backrest
123 x 36 x 20 inches
Ideal for lakes
Grab handles fore and aft
Twin Boston valves
86 inch aluminum oars
Specification:
Brand

Intex

Model

68307EP

Weight

35 pounds
Good for youngsters as it's very stable
Not as constricting as hard bodies, lots of room to move
Does an outstanding job on most lakes and rivers
Not really intended for serious whitewater
Intex Excursion 5 Inflatable Boat
Those who enjoy nice, relaxing times on the lake with the family or a few friends are going to really enjoy the Excursion 5 Boat. Sure, you won't be able to take it down the Colorado but it's not too far removed from being able to do that. It has a nice firm feeling to it when fully inflated and is very stable even if things get a bit choppy. But it's the 4 integrated rod holders that really tell the story of what this inflatable boat is all about. It's made for relaxation and fun. If you want, you can do what some dedicated anglers have done and install a wooden floor to really ramp up the stability. Although most will find that unnecessary because the Excursion 5 is plenty stable out of the box. All in all an excellent 5 person inflatable for good times on the lake.
Key Features:
Dual welded oar locks
144 x 66 inches
5 person capacity
All around grab line
2 Boston valves
54 inch aluminum oars
Specification:
Brand

Intex

Model

68325EP

Weight

53 pounds
Intex Mariner 4 Inflatable Boat
The Mariner 4 claims true 4 person capacity. But truth be told you'll enjoy it far more if you limit the group to 3 adults or 2 adults and 2 kids. That said, it's reasonably spacious, very comfortable and very stable. The robust molecular structure of the laminated vinyl shell resists punctures, resists UV rays and won't shred if you accidentally run aground. Like most inflatable seats you won't mistake the ones here for hard body seats but they're serviceable enough. There's a gear pouch for storing valuables and if you want to add a trolling motor later there's a battery pouch to accommodate it. The rotating oar locks are a big plus as is the all-around grab line. Finally 4 Boston valves make for quick inflation/deflation. Don't forget to wear a pair of good boat shoes. 
Key Features:
880 pound weight capacity
Rotating oar locks
57 x 19 x 129 inches
Inflatable keel
3 inflatable seat cushions
Grab handles fore and aft
Specification:
Brand

Intex

Model

68376EP

Weight

77.6 pounds
Can't argue with the build quality
The rotating oar locks are a big plus on an inflatable
The 880 pound maximum load is among the best in class
The grab handles at each end make it easy to move about
The inflatable keel is a nice idea that doesn't quite deliver when the boat is full
Intex Explorer 300 3-Person Inflatable Boat
If you've been shopping around for an inflatable you can bring to the lake in order to have some fun with the kids here it is. The Intex 300 Inflatable Boat features typical Intex build quality, has a maximum load capacity of 410 pounds, inflates in a few minutes with a little effort, and costs next to nothing. The welded oarlocks aren't going to fail on you. The seats are comfortable enough for little folks and the grab rope at the bow lets you tow the tikes around in the shallow water. A single adult could also use the 300 for a nice relaxing spin on the water, though we wouldn't advise trying to stuff 2 full-size adults into it for stability reasons. On the whole a great raft for young families. You may also like to check our selection of the best water shoes cause they will come in handy.
Key Features:
Carrying capacity 410 lbs
Dual air chambers for safety
2 welded oar locks
High output manual pump included
Maximum 3 persons
Specification:
Brand

Intex

Model

58332EP

Weight

10.01 pounds
It's a 2 person raft and doesn't try to be anything it's not
Easy to inflate, easy to transport, easy to use
A great boat for having some summertime fun with the kids
With 3 inside it's going to get crowded
Classic Accessories Colorado Inflatable Pontoon Boat
Lone wolves are going to love the Classic Accessories Colorado Inflatable Pontoon Boat for its combination of incredible stability, easy portability, generous storage capabilities and fully adjustable seating arrangement. What they're not going to love is the price. But quality is never cheap. The Colorado is river-ready and whitewater friendly if that's your cup of tea. It's built like an inflatable tank and has a 6 position rod holder so you can address the fish from any angle. There's a couple of drink holders, in case you're a two fisted kind of guy, 20 storage pockets and two 7 foot aluminum oars, should you want or need them. We'd attach a motor to this puppy and lose ourselves for the day but that's just us. Others will break out the oars and head for the rapids.
Key Features:
3 oar lock positions
River capable
Multi-positional rod holder
20 storage pockets
Adjustable foot rests
2 position motor mount
Weight capacity 400 lbs
Specification:
Brand

Classic Accessories

Model

SS-SMS-4014031

Weight

71.5 pounds
Just about anyone will be able to adjust it to fit their needs
The steel tube frame helps keep things ultra-stable
The abrasion resistant pontoon bottoms are essential for whitewater
With 20 pockets there's plenty of storage space.
Rowing it any distance is not something you want to do
AIRHEAD Angler Bay Inflatable 6 Person Boat
Make no mistake. When Airhead says "6 person" they mean 2 adults and 4 small kids. That said, when you do pump the Angler Bay Boat up and set it adrift you're in for some serious fun. It's not too big to be easily manipulated by one adult. There's a couple of rod holders that allow you hands-free relaxation. There's a wraparound grab line for hauling it in safely and easily and the seams here are all electronically welded so you shouldn't be dealing with leaks. There's a moveable seat, rotating oar locks to enhance maneuverability and 4 drain plugs so you're not storing lots of water away with the boat at the end of the day. A great deal as long as you don't ask too much of it.
Key Features:
6 person capacity
Moveable seat
Electronically welded seams
2 fishing rod holders
140 x 66.5 inches
Wrap around grab lines
Specification:
Brand

AIRHEAD

Model

AHIBF-06

Weight

11.31 pounds
The 32-gauge vinyl shell seems plenty tough
The 2 rod holders let you kick back and relax
The moveable seat lets you select the best seating arrangement
Swiveling oar locks make it more maneuverable than some.
Doesn't fit six people easily 
Sea Eagle 370 Kayak Pro Package
When you're looking to buy an inflatable boat, you want something that's rugged enough to last. The Sea Eagle 370 is the kind of cheap boat you'd pick up in a beachfront store, it's a serious tool for riding the river. Made from a tough 38mm Polykrylar, it's not going to burst if you hit a couple of rogue branches. The company prides itself on the fact that this inflatable kayak is dog-paw friendly, which is their way of saying that it's designed for durability. It has a huge max weight capacity of 650lbs but only weighs 32lbs, making it super easy to move around. Plus, it has two integrated deluxe kayak seats and comes with two high-quality part paddles. 
Key Features:
38mm Polykrylar hull 
Weight capacity 650lbs 
Two integrated deluxe seats 
Two paddles included 
Foot pump and carry bag included 
NMMA certified
Specification:
Brand

Sea Eagle

Model

SS-SMS-4014325

Weight

44.2 pounds
Super durable 
Built to accommodate dogs 
Large weight capacity 
Comes with everything you need
Inflatable Boat Buying Guide And FAQ
How We Chose the Best Inflatable Boats
Getting the product review team out on the water to test dozens of different inflatables just wasn't feasible. So our end was limited to testing the inflation/deflation speeds and assessing the boats from both an aesthetic and structural standpoint. Once we winnowed down our selection based on looks, build quality and features we reached out to fishermen, water rescue experts and general boating enthusiasts for actual performance evaluations. Brand reputations were considered but in a secondary manner, (because we don't give anyone a free pass) and reviews were also weighed into the equation. Finally, since we're always on the lookout for outstanding value we considered price when it seemed relevant to do so.
Features To Look For In Inflatable Boats
Material - Most inflatable boats are made of either PVC vinyl, polyurethane or neoprene. PVC is maybe the most popular. It's fairly easy to repair, is known to exhibit excellent abrasion resistance and, maybe best of all, it's affordable. Polyurethane is typically the most expensive material for making inflatables but you get what you pay for. Polyurethane vinyl is extremely tough and exhibits a high degree of puncture resistance. Finally, neoprene exhibits a moderate amount of abrasion resistance, is highly resistant to UV rays and retains its integrity longer than PVC typically does. It's a little more expensive than PVC however.
Seats - You don't want an inflatable that's way too big for your purposes or one that's going to wind up packing people in like sardines. So be mindful of the interior space of any inflatable boat you're considering. Also, be cautious when you read a company's seating capacity claims. A lot of manufacturers stretch credulity by making claims that their inflatable boats will accommodate 4 or even 6 people. When in reality you would be foolhardy to pack so many into them. We're not saying they're being dishonest, it's just that the 6 people they may be talking about probably have little in common with you and your 5 closest friends. So take the seating capacities with a grain of salt, remembering that 6 small kids also constitutes 6 people in marketing-speak.
Size - The overall size of the boat will largely be a function of the seating capacity. Fewer people, smaller boat. More people, larger boat. Since there are well known equations that go into determining how much air is need to provide a given amount of buoyancy the only real question becomes, how is that air volume distributed? Is it distributed in a smart way that doesn't interfere with effective rowing? Or are the sides of the boat so bulky you have a hard time getting the row in the water? If you're buying a boat for 2 people then you have a lot of pretty clear choices from a size perspective. But if you're buying a boat for 4 or 6 people you might want to do a test run with those people first. Sitting them down and seeing how much space they take up before you start shopping for an inflatable boat.
Storage - When you head out onto the water with your buddy to fish or with the family for some relaxing fun you're probably going to want to take water, sunscreen, sunglasses, snacks, bait, tackle, extra clothes and more with you. All of this stuff can't be clanging around on the floor of the boat. You need somewhere to store it safely. So storage bins and pouches good. Lots of storage, even better. No storage, however, not so good. About the only exception will be the dinghy. Which is really intended as a shuttle of sorts and not for spending long days on the water watching the fish jump.
Weight - While you should certainly give some consideration to the uninflated weight of your new boat the fact is that the sturdier and more durable the boat the heavier it is likely to be. And you don't want to compromise safety, especially the safety of loved ones, just to make it a little easier to move the boat from the trunk to the shore. If you're tempted to get a bigger boat than you actually need, (just to have extra room to spread out in the boat), you might want to consider how the extra weight is going to impact your experience. That's about the only time when weight should be a primary factor.
Types Оf Inflatable Boats
Regular - Regular inflatable boats are what most people would call "rafts". They're the kind you see in all those whitewater rafting photos. They're wide, stable and have lots of room inside for people. Regular inflatable boats may be soft or rigid. Some have rigid floorboards that can be inserted after the boat has been inflated to assist in giving the boat above average structural integrity. (A rigid bottom is essential if you plan to stand in the inflatable boat.) This type of inflatable boat has been around for more than a hundred years and can accommodate anywhere from 1 person to 20 or more people. And while some are built for whitewater and others as seagoing life rafts, there are some that would be out of their element on anything but a small to mid-sized lake with no discernable wave action.
Catarafts - The Classic Accessories Colorado Inflatable Pontoon Boat reviewed above is a prime example of a high quality cataraft. This type of boat gets its name from the fact that they share the twin pontoon structure of the catamaran. Though aren't intended for the open ocean. Instead they're intended for adventurous whitewater rafting or a relaxing day of fishing. These are not really lake boats either. Instead, their intense stability is designed to keep you upright when the river suddenly takes a turn for the worse. Most catarafts are intended for 1 or 2 persons though some will accommodate up to 6. Any bigger than that however, and they just become too difficult to control on any sort of active water. Don't expect that a large inflatable cataraft is going to break down to the point that it can fit in the trunk of your subcompact. It won't. And one more thing: not all catarafts are inflatable. Some have fixed pontoons and will require a trailer to transport them to and fro. So make sure you're getting the type you want.
Kayaks - Whereas "regular" inflatable boats have been around in one form or another for over a century the inflatable kayak is a relative newcomer to the scene. They really only gained significant market traction about a decade ago. But in the years since they've garnered a substantial share of the inflatable boat market. While some inflatable kayaks certainly look the part, others bear a much closer resemblance to a canoe. But no matter. They're still a great way to enjoy a day on the lake or river without having to lash a boat to your roof. The inflatable kayak may seat one or two people, like its traditional namesake, but that's it. So if you're looking for an inflatable boat for some family fun you might want to check out regular inflatables. At the same time you need to be very sure of your skills before taking an inflatable kayak down any serious whitewater. They're far more comfortable and safe slicing across the glassy surface of the lake.
Inflatable Boat FAQ
Q: Can I attach a gasoline engine to my inflatable boat?
A: As is the case with most things in life the answer is: it depends. Certainly you won't want to try attaching a gas motor to an inflatable kayak and there are numerous regular inflatables that shouldn't be brought into contact with any type of motor, nevermind a gas motor. Some small to mid-size regular inflatables are built to accommodate battery powered trolling motors and provide you a secure pouch to store the battery. So if you see the battery pouch it's a pretty good sign the boat isn't gas engine compatible. Larger regular inflatables however are often able to accommodate full size outboard motors. And a gas motor won't typically be a problem for a rigid-body inflatable.
Dinghies are another type of inflatable boat that will usually accommodate a powerful gas motor. They are intended to shuttle people quickly from shore to main boat or to work as a kind of emergency evacuation vehicle. As such they usually have a rigid floor and a rigid backing panel to secure the engine to. Always be sure the inflatable boat you have your eyes on will be able to accommodate a gas engine if that's what you want. Because a good many will not.
Q: Who should own inflatable boats?
A: This is sort of like asking "who should own a car?" because really, the great thing about the inflatable boat is that it's inexpensive, easy to transport and available in enough different configurations to dovetail with anyone's intended purpose. Are you a fan of whitewater rafting? Well there are myriad different standard inflatables that will carry you and your friends down the most challenging rapids in safety. Do you want to go kayaking but don't want to be toting a hard body kayak around on your roof or having to pay to store it somewhere? Inflatable kayaks solve both problems.
Do you need a boat to ferry yourself, friends and guests out to where your yacht is moored? An inflatable dinghy is the easy solution. And if you really like to sit up high on the water so you can survey the fishing landscape more effectively look into a cataraft. An inflatable cataraft is also a great way to tackle whitewater that puts the whole experience in an entirely new perspective. The bottom line is that inflatable boats are for anyone who loves the water but doesn't love towing boats around or paying outrageous marina fees.
Q: Can inflatable boats sink?
A: Unfortunately, the unsinkable boat has yet to be made. Even boats that are designed for underwater (submarines) are capable of sinking, with catastrophic results. That said, some boats are certainly harder to sink than others. And in the pantheon of difficult to sink watercraft the modern inflatable boat holds its own against the competition. There's one big reason for this: multiple air chambers. Multiple air chambers are without a doubt one of the most appealing features of the inflatable boat.
An inflatable boat that features 2, 3 or even more air chambers becomes extremely difficult to sink because even if an underwater tree or other obstacle slices open one of the chambers, the remaining chamber or chambers will provide more than enough buoyancy to serve as an effective life raft for those on board. Inflatables with all around grab lines make it even easier for those who may wind up in the drink if one chamber is punctured to grab hold and stay above water until help arrives. Contrast that to an ordinary hard body fishing boat which, if it sustains a gash to its hull, is destined for the bottom.
Q: Are inflatable boats safe?
AThe fact that inflatable boats are so devilishly difficult to sink should give you an indication of how safe they are. When you're on the water the primary safety issue is what happens in the event of an emergency. With most recreational boats the answer is usually "You put on a life vest and hope for the best". With inflatable boats however the answer is "You stay afloat easily by holding onto the portion of the boat with the intact air chamber or chambers". In fact, if you are on an inflatable boat with multiple air chambers and one is punctured, you may not even wind up in the water at all. That in and of itself is a major selling point for many people.
But aside from catastrophic accidents that result in punctured chambers the inflatable boat exhibits other outstanding safety characteristics. Many are extremely stable. Especially the larger standard design inflatables and catarafts. In addition, unless you have a motor of some kind affixed to your craft, inflatable boats don't often wander far from shore. And finally, if someone accidentally ventures into the way of your inflatable boat while you're transporting it to the water, or a swimmer crosses your path in the water, the soft inflatable nature of the boat won't result in serious injuries.
Q: How long do inflatable boats last?
A: How long the best inflatable boats last is almost entirely a function of how well they're cared for. If you don't use it in ways it's not designed for, don't overload it, keep it clean and make sure you always deflate and store it properly you may get 10 years out of it. If on the other hand, you regularly overload it, affix a larger motor to it than it's designed to accommodate, try to force it down whitewater it wasn't designed to navigate and just roll it up wet and dirty and stuff it in the trunk chances are it won't last until the warranty expires. The bottom line is that, while inflatable boats are tough and durable, they're not indestructible. But if you don't ask more of them than they're designed to do and show them the respect they deserve they should be there to answer the call for many years.
Sign Up Now
GET THE VERY BEST OF GEARHUNGRY STRAIGHT TO YOUR INBOX