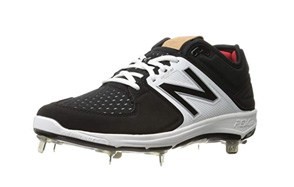 New Balance Men's L3000v3 Metal Baseball Cleats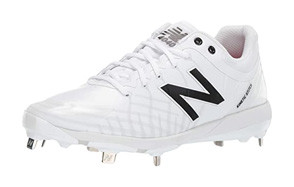 New Balance Men's 4040 V5 Metal Baseball Cleats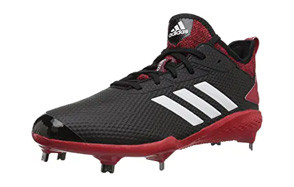 Adidas Men's Adizero Afterburner V Baseball Cleats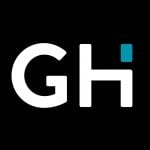 Nowadays, almost every sport offers shoes that are tailored to suit the nature and requirements of the game and baseball is no different. The best baseball shoes are often built with cleats that provide the needed grip required for various surfaces. With the below list of mens baseball cleats, players can easily pick out comfortable, suitable and reliable cleats. With a guide like ours you will be re-introduced to some of the best baseball cleats in the market. This will also serve as the perfect information guide on the various kinds of cleats on offer.
The Best Baseball Cleat
Baseball Cleat Buying Guide & FAQ
For the love of the game of baseball, we have put together this essential guide. This will put you through a lot of things you should know about baseball cleats.
How We Chose Our Selection Of Baseball Cleats
Here are three things stood out to us while compiling the best baseball cleats;
Quality - Playing a game like baseball requires good quality traction shoes for extra speed, balance and ultimately, comfort. We ensured that all the products listed above were made from lightweight and durable materials.
Reviews - A good review certifies a great product. It was quite hard to find the cons on the listed top 10 baseball cleats. Most of the customer feedback was highly positive and very satisfactory.
Price - The prices from these top brands were quite inexpensive. We chose products that go soft on the pocket but readily deliver value and optimum quality.

Features To Look For In Baseball Cleats
Brand - Certain longstanding brands have had years to perfect their sport shoe designs. With thorough testing and experiments, they have been able to formulate high quality, durable, comfortable and high-performance cleats.
Style - They are high top, mid, and low baseball cleat options. The high tops reach above the ankle; they provide more lateral support to the player. It does, however, restrict movement but goes a long way to protect the ankle from injuries.
For a more comfortable feel, the mid ankle shoes work best for that while providing good ankle protection. The low tops are great for speed and agility, they fall below the ankle and allow fast paced running and manoeuvrability while racing across the pitch.
Material - Some cleats are made from original leather, as mentioned before; it is more durable and breathable. However, it also more expensive than other options. Synthetic leather, on the other hand, provides more support at the centre and fore-foot. They are also more affordable.

Spike Type - There are three different types of cleats, metal, moulded rubber/plastic and turf shoes. Metal cleats give the best traction, they have a better grip that players need especially when running and braking. It also gives the batter good balance and form when preparing to hit the oncoming ball without slipping.
Moulded rubbers are a more durable option; they are fixed to the outer sole and provide adequate stability. They are sturdy enough to be worn on practically any platform and are also more affordable than metal cleats. This option is better when playing on softer fields as they don't have the same traction as the metal cleats.
Turf trainers, as the name suggest, are the shoes players wear when they are practicing. They are more comfortable than cleats and should be worn on turfs for better traction. They are also interchangeable cleats; this offers players a combination of both metal and moulded rubber on the same sole.
Ankle Support - As explained earlier, if you already have an ankle injury or are preventing one, high tops and mid tops are the better option.
The Position of the Player - The position you're playing determines the type of cleats you should have. Infielders should consider the type of terrain they play on before picking out metal or rubber cleats. If the ground is dense they should opt for metal cleats, however if it is moist the better option is rubber cleats. This is because rubber bounces off soft and muddy surfaces better.
On a well maintained field that is firm and stable, metal cleats would work better for outfielders. Metal studs plant better in the soil than rubber, this helps when chasing the ball. Pitchers, on the other hand, need a good push-off leverage to throw perfectly. They require more stable cleats, and probably low tops. Metal studs would work better for pitchers too for increased stability.

Types Of Baseball Cleats
There are 3 major baseball cleats and one for training on Turf terrains.
Metal Baseball Cleats: These cleats are made of metal and provide the best traction. They are able to dig into tough terrains and strong grass. They, however,are more prone to injure players, especially when they make sudden, unexpected movements.
Moulded Plastic Cleats: This option is quite stable and strong as they are inbuilt on the shoe. They can be worn on various surfaces including asphalt and concrete without wearing out.
Trainer/Turf Shoes: These are worn by players when training on turfs. Turf shoes keep the foot close to the ground and provide enough traction without high risk of injury.
Interchangeable cleats: This is a combination of both metal and mould. Most times, they are attached on the shoe and can be taken out after the game. However, these cleats are generally heavier than singular cleats for obvious reasons.

Baseball Cleat FAQ
Q: Are there any regulations on what type of cleats to use?
A: Metal cleats can be used in high school baseball and in college softball. In 2008, the NFHS decided to permit high school softball players to wear metal cleats as well. Not all states have adopted this; the best option is to check with your league so you know which cleats are allowed.
Q: How do I clean baseball cleats?
A:  Take off the excess dirt from the soles of the shoes, use a brush or old toothbrush to dry clean the remaining dirt. Mix a cleaning solution made with warm water and soap. Shake it till the mixture foams up. Dip a brush or toothbrush in the solution and scrub out the dirt. Wipe off with a clean cloth after and allow it to air-dry.
Q: How to break in baseball cleats?
A: Before putting on your new cleat-shoes, put on an extra pair of socks, this will help stretch the leather. Take them out and bend the edges to stretch them out.  Use a leather protractor to apply a coat on the base and then put them on again. After this, soak your legs (with the shoes still on) in warm water. After a few minutes, pull them off and keep them in a place to dry naturally. This will speed up the break-in process.