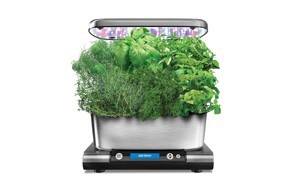 AeroGarden Harvest Elite Indoor Herb Garden Kit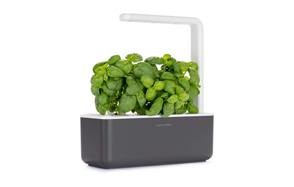 Click and Grow Smart Garden 3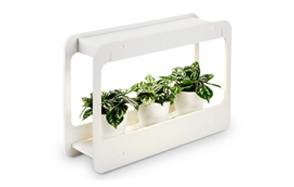 Torchstar Plant Grow Herb Garden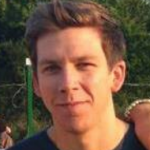 There's nothing quite like the sight of lush greenery and the fragrance of fresh herbs to give any room in your home a real sense of homeliness. Some research even goes as far as to suggest that growing fresh herbs in the home can reduce your stress levels, brighten your mood, and help to purify the air. You might well be thinking – that sounds great – but isn't it difficult to grow herbs indoors? Well, not so – as with the help of some of the latest and best indoor herb garden kits, you will be surprised at just how easy it is.
So, if you are one of those people that enjoy using fresh herbs in your cooking, and at the same time would like to brighten up your home, why not think about starting your own indoor herb-growing project. It really is a lot easier than you think – and with our starter guide to the 6 best indoor herb garden kits, you can be sure to get a growing kit that will guarantee you a perfect, year-after-year herb harvest.
The Best Indoor Herb Garden Kit
Indoor Herb Garden Kit Buying Guide
Things To Consider When Buying An Indoor Herb Garden Kit
If you still find yourself firmly in the undecided camp when it comes to choosing an herb garden kit, we have some key FAQs, which will help to make your indoor gardening decision a little easier:

Choosing your herbs will help - It can help with your purchasing decision if you already have a clear idea of what herbs you would like grow. As you may have seen in our list, kits come in various sizes; so, if you only want to grow some basil and say coriander, you will only need a 2 pod system rather than a 6 pod one. Getting the right size indoor gardening kit for your growing needs is one of the first thing you should consider.
Are you heavy on your herbs? -  If you're the kind of person who enjoys cooking with fresh herbs all year-round, a hydroponic or standard LED lighted system would probably suit your needs best. As mentioned in our list, this is because you can grow all year-round with LEDs regardless of the amount of natural sunlight or temperature. These systems will literally allow you to grow your crop under the stairs, and they will still produce a healthy crop for 12 months of the year.
Is time an important factor?  - If you love your fresh herbs but don't have a huge amount of spare time to tend them, an indoor herb kit with an automated control system could well be the way forward for you. These types of systems are definitely in the upper price-range, but they require very little of your time and are pretty much hassle-free. All you need to do is remember to keep the water reservoir topped up, make sure it's plugged into the wall socket, and you are ready to go. Many models even have automated alerts, informing you when you need to add water and nutrients – really easy!
If you like to experiment  - If you already have some experience growing herbs, a kit with a wide selection of seeds could be something to look out for. As you will have seen in our list, some kits come with much wider ranges of seeds than others. Having a good selection of seeds to start-off with will give you the opportunity to grow something new right off the bat– rather than having to spend time and money on a trip to your local garden center.

Are you an organic gardener at heart? -  For many people,100% organically grown vegetables, fruit and herbs are a must. So, if organically grown foodstuffs are a high priority on your nutritional list, you should invest in a simple natural sunlight system. The good news is these types of garden kits are definitely on the lower-end of the price scale. The only difficulty with these types of growing kits is you do require slightly greener fingers, and you will need a good position in your home where there is plenty of natural sunlight to place your pots.