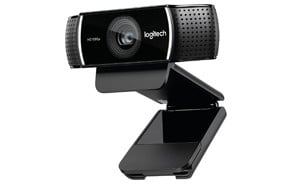 Logitech Pro C922x Stream Webcam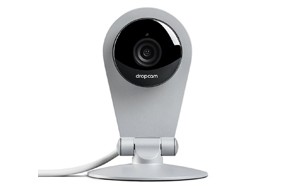 Dropcam With Amazon Alexa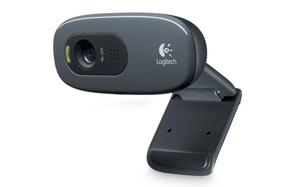 Logitech C270 HD Widescreen Webcam
Whether you need an online webcam, wireless webcam, or the best webcam for streaming videos on Skype and Twitch, you'll find it here. Getting the right webcam isn't just about quality—you can't go broke trying to hunt down quality. You need value. You need great resolution features, and a great webcam price; once again, we put our hungry gearheads together and took the guess out of guesswork. Enjoy this list of the fifteen best webcams that you can buy, no matter what your need or price range.
Best Webcams In 2018 (Our Top Picks)
1. Logitech Pro C922x Stream Webcam
See More Reviews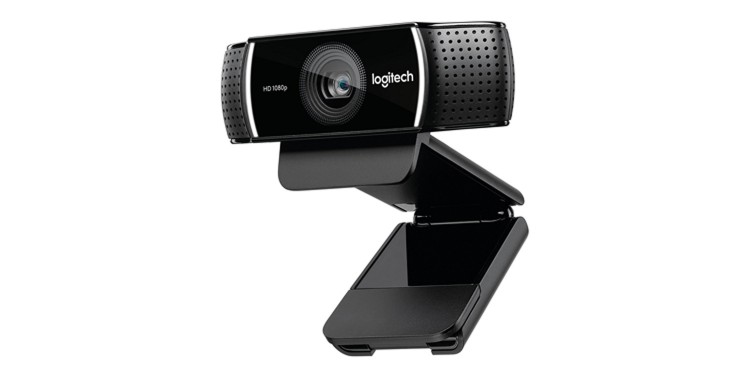 See More Reviews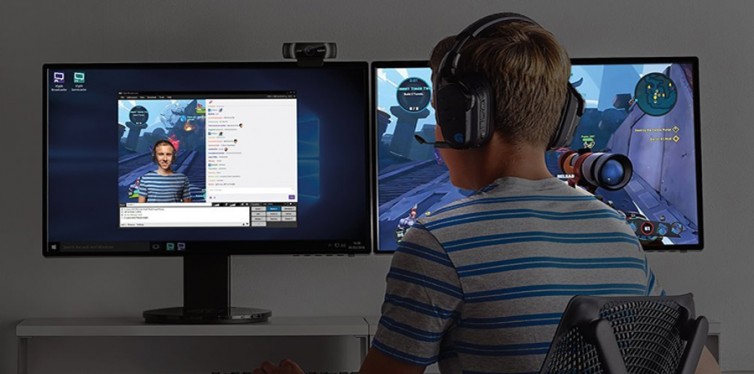 Hailed one of the best web camera brands of all time, Logitech continues to amaze us with our number one pick. Users agree that this is the best webcam for PC for multiple reasons. The resolution features and webcam price not only make it an excellent value, but this webcam is also trusted by business people all around the world for their professional image while streaming. Whether it's a job interview of a meeting, people put their trust into Logitech every day.
If you're looking to livestream as an LP star on YouTube and Twitch, you've met your match. Logitech has an additional bundle that includes a gaming headset (for an added cost) that was made for livestreaming sessions.
Excellent function despite lighting condition; comes with automatic light correction
Full HD lens for crystal clear picture every time
Ability to alter your background image (useful if you're streaming from a non-professional location.)
Logitech's infamous issues with third-party software compatibility apply to this model
Audio capture capabilities (model without headset) leave something to be desired
2. Logitech HD Pro Webcam C920
See More Reviews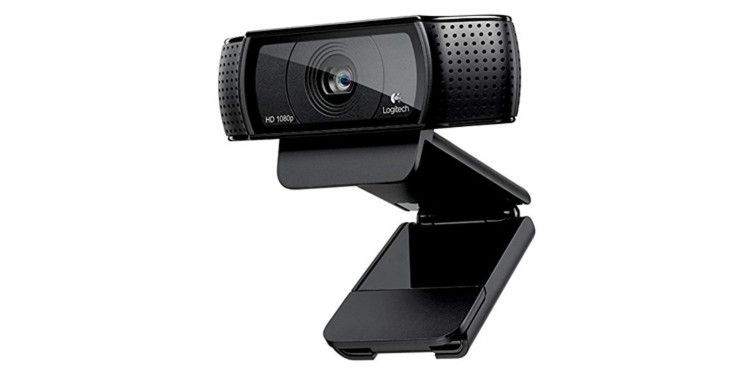 See More Reviews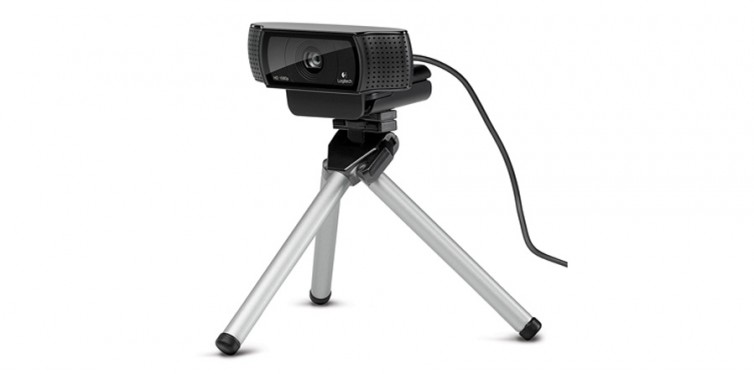 Logitech's line of consumer computer electronics knows no bounds. They're constantly innovating their own designs to push the envelope, and it shows. One of the premier features about this particular USB webcam is the widescreen physical build. You get sound coming directly out of the webcam, so you're not fiddling around with the volume controls when you're on an important Skype call.
Use this model for a desktop computer, or utilize the hybrid capabilities—this is the best webcam for laptop use when it comes to sound and display. Enjoy the fantastic resolution features, all at a fair web camera price. If you're streaming online via Twitch or YouTube, you're looking at a budget-friendly online video camera that will capture every moment without skipping a frame.
Excellent video compression; don't eat up your entire hard drive with video files
Excellent video compression; don't eat up your entire hard drive with video files
Versatile between platforms (Mac or Windows PC.)
Background clarity leaves something to be desired
Auto light correction is touchy
3. Logitech C270 HD Widescreen Webcam
See More Reviews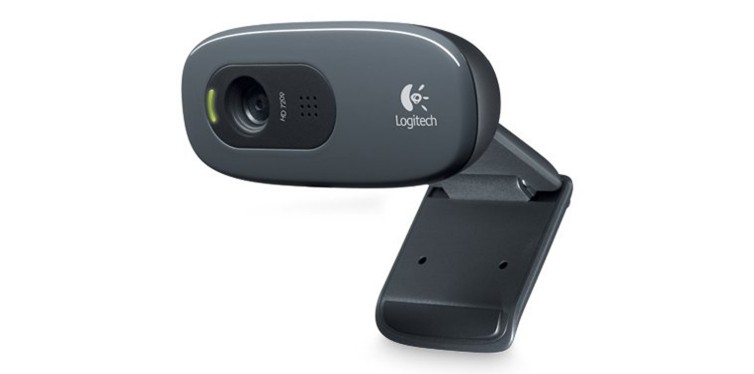 See More Reviews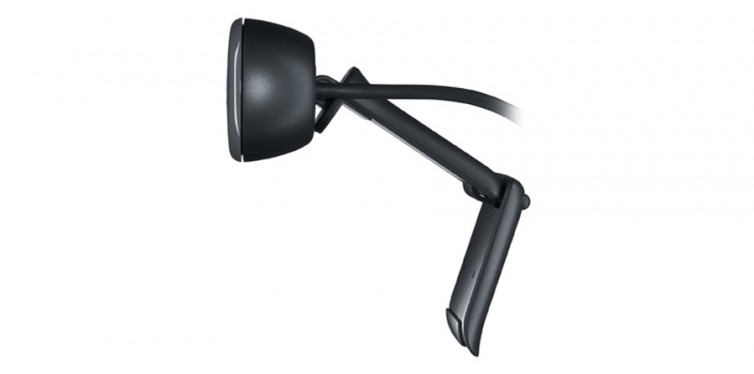 With a simplistic, attractive design, this desktop/laptop hybrid is a good webcam for the money. If you're in need of an inexpensive webcam with excellent features, you've found it. You get three megapixel photos for stills, and an HD 720p quality. While this isn't the best webcam for professional streaming, it's absolutely perfect if you're on a budget and wish to connect with family from across the country.
Value-wise, you get a god webcam price with optimal performance. We're never disappointed by Logitech, even when it comes to inexpensive models like the C270. If you're looking for power on a budget with great resolution features, the best web camera for you is the C270.
One of the most cost-effective and dually excellent USB web camera models on the market
Arguably the best webcam for PC
This webcam price is among the best values you'll find
Mounting method for either a laptop screen or desktop PC screen is finnicky. It may take some time to get it adjusted just right
Color quality is lower than expected
4. Logitech HD Webcam C310
See More Reviews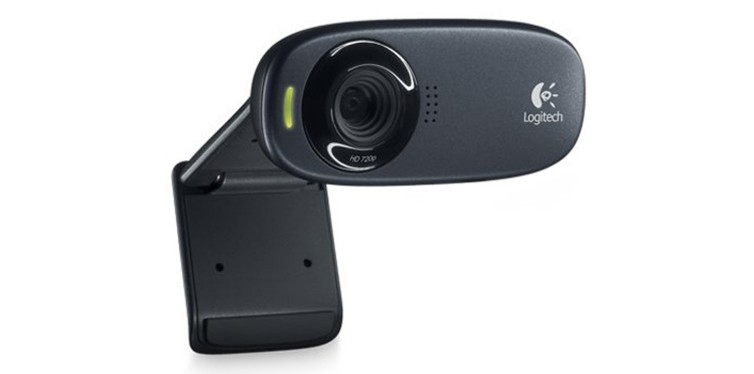 Much like other C models in Logitech's line of inexpensive online video camera options, you're not going to break the bank, and you'll still get immeasurable power for the value. One of the stigmas on any wireless webcam model is the connectivity—this excellent wireless webcam utilizes Bluetooth 802.11A, so you won't encounter any lag while trying to record videos, or stream to colleagues/family members.
Logitech has been praised as the makers of the best webcam for PC, no matter what classification: wired, wireless, inexpensive, high-quality—you name it. They never cease to produce the best web camera models that money can buy. With this webcam price is not an issue; you'll be able to enjoy all of the excellent resolution features, and keep your wallet feeling full.
Five megapixel camera creates excellent still shots without compromising on quality
Easily compatible with various messenger systems; no need for additional software downloads
Camera will follow you slightly to keep you centered; hands-free approach to excellent pictures and video
HD capacity only goes up to 720p
Automatic light correction works, but takes some adjusting to get it just right
5. Logitech C615 HD Laptop Webcam
See More Reviews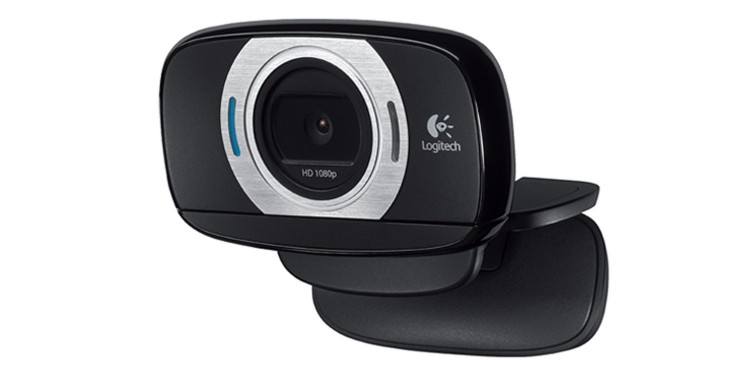 We're living in a world on-the-go, so it makes perfect sense to enhance our electronics to fit along with that model. This is the best webcam for PC that also takes the cake on portability. Not only can the C615 fold-up in a single movement and find its way inside your suitcase, but you can also expect an excellent shot every time with the 360-degree swivel.
This model is arguably the best webcam for streaming; you get great resolution features, all wrapped-up nicely in a nice value. If you're in the market for a good webcam that's going to make your interviews, meetings, and personal streaming that much better, you've found your next webcam; the C615 hits right in the middle on a lot of those points.
An extremely versatile, plug and play camera for Mac, Windows, and Android devices as well
Excellent autofocus capabilities for sharp, crisp, clear photos and video
The video capture quality has been said to rival that of other more expensive competitor models
Singular-direction microphone makes it difficult to capture quality audio
Specifically when using Skype, your resolution drops. Logitech and Skype have no FAQ for this issue
6. Logitech C525 HD With Autofocus
See More Reviews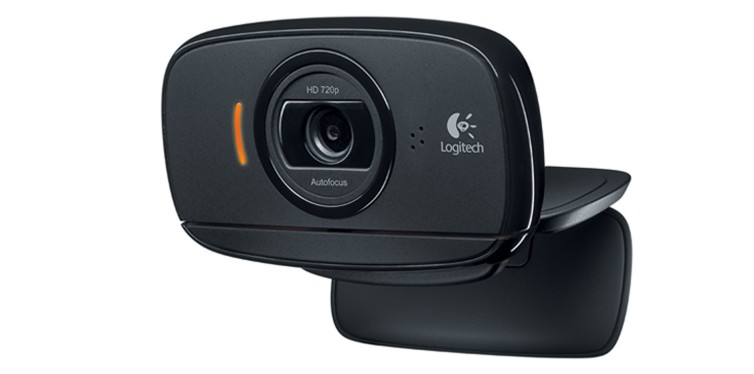 Finding yourself right in the center of value and spectacular resolution features? You've found the C525: a USB web cam for all your needs. Logitech has created a dense lineup of various good webcam models for any price point, and it's exactly why their products are still in production for five or ten years later: they work.
With an alarming and stunning eight megapixel photograph capability, you can get extra-fine, razor-sharp still images. Any camera can claim to be 720p, but other factors go into that: can they stream in 720p or just capture? Logitech's C525 maintains a steady performance no matter what your task is. While it's not the most portable, and it won't connect with Mac systems, it's still a great webcam price point for fantastic quality and great resolution features.
360-degree swivel makes it versatile, once you're able to firmly attach it to your desktop or laptop computer
Built-in microphone for noise cancellation
Excellent light correction, and as advertised, overall phenomenal autofocus
Advertised "one-click upload" feature isn't very user-friendly
Mounting this unit can be a pain to get the right angle
7. Microsoft LifeCam HD-3000
See More Reviews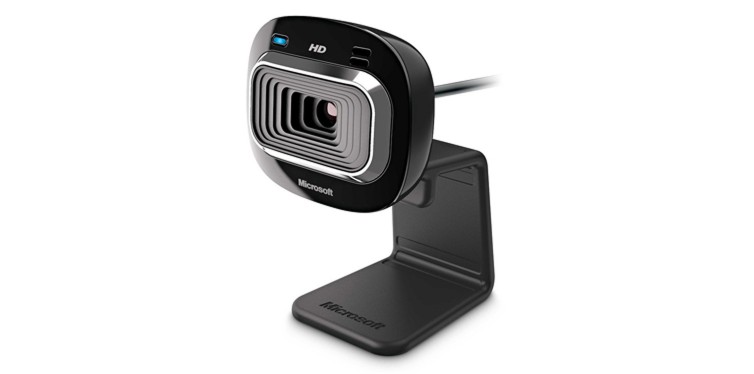 Microsoft has invested a lot of time in their smaller-grade consumer electronics, like USB web camera models. Their constant competition with Logitech's innovative consumer electronics puts them in healthy competition, constantly trying to bring the next innovation to light, and they've done just that with the LifeCam. Not only is this model extremely versatile, but it's also a seamless mount to your laptop or desktop monitor.
Microsoft makes long-lasting products, and the LifeCam is no exception. Users enjoy this model for years before needing to upgrade, either due to product age or system requirements. Once you find the sweet spot for your preferred online camera angle, you'll be able to stream excellent HD videos, talk to your family via Skype, and utilize every single aspect of your top-grade webcam from Microsoft.
Attractive design and mounting capabilities make this USB webcam spectacular for all
Getting four megapixel stills for this extremely affordable price point is a great value
While this isn't compatible with Apple products, it is available for almost every Windows OS
Digital zoom feature leaves something to be desired; picture gets all pixelated
Issues have arisen specifically with Windows 10
8. Microsoft LifeCam Studio
See More Reviews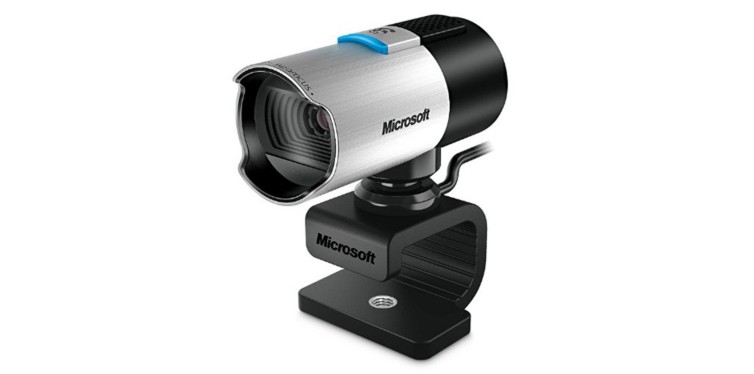 Microsoft gives us the higher end of their webcam lineup with the LifeCam Studio; utilize sharper still images in 1080p, fully HD-equipped video capture through a premier glass lens, all while being able to spin this one 360 degrees. This is one of those models that separate the amateurs from the enthusiasts; if you're looking to get the best webcam for laptop enhancement, you've found the perfect camera for you. You can use the LifeCam Studio for desktop PCs as well.
When you want the best resolution features, such as a 1920 X 1080 display, you want the LifeCam Studio. Professional YouTubers and Twitch streamers are not only huge fans of this specific Microsoft camera, but these are also widely used among businesspeople for its exceptional clarity. While it's not the most portable model, you can still wrap it up fairly nicely for travel.
360-degree rotation gives you full control over everything
Superb 1080p doesn't drop even when you're in the middle of streaming
The physical chassis is crafted of aluminum; sturdy and strong
Windows dates their software, so the camera become increasingly difficult to download drivers and updates for
Issues with the cable; for the price, Microsoft could have gone with a wireless webcam
9. Logitech HD Pro Webcam C910
See More Reviews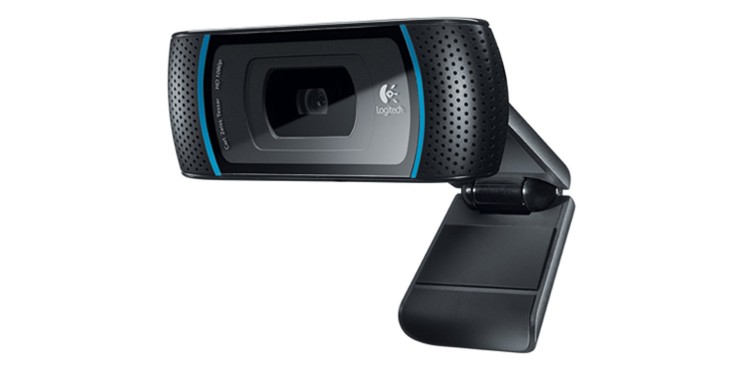 One of Logitech's premier, luxury webcam models. While the webcam cost may be a bit higher, you're going to get what you pay for—high resolution features with stunning photos and captivating video capture. With enhanced autofocus, you won't have to stay extra still to ensure quality streaming and capture quality.
16:9 widescreen video calls will keep the focus on you and not on the quality of your webcam, which is invaluable for job interviews or meetings with colleagues. Keep the attention on your proposal, where it needs to be. There's a reason that this specific webcam model has been around for absolute ages—it's the best webcam for streaming, especially when you want to stay serious. If you want to be taken seriously, you need to equip yourself seriously.
Speakers on either side of the widescreen webcam enhance your experience
Ten megapixel photos give you a professional, clear photograph every single time
Built-in noise cancellation for unwanted static chatter
While Logitech is open about it, the streaming quality dips to 720p instead of the 1080p video capture standard
While it is worth the money, the price point is high
10. Logitech 720p Webcam C510
See More Reviews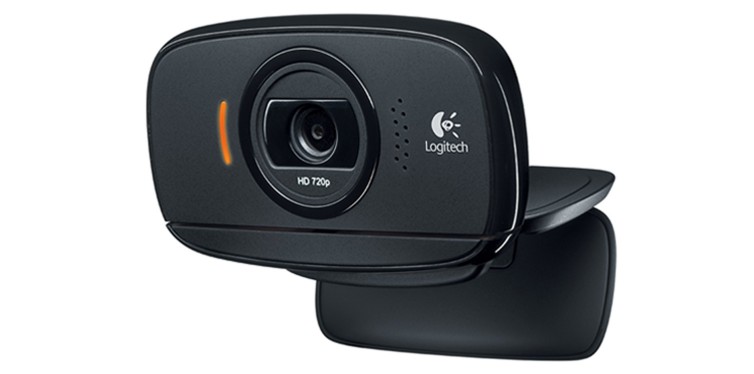 Not everyone scouts out the best webcam because they want to, but rather because it's a requirement for their job, or they want to start seeing their family via Skype calls. Instead of wasting time hunting down different webcam models, get the all-in-one for professionalism, and play—the perfect blend of value and power.
Even if you're setting up your webcam with enough of a range that the whole family can get in on a Skype call, you'll still be able to enjoy excellent audio quality without sacrificing visual quality, as well. Even from eight to ten feet away, this premier webcam still picks up on every bit of audio. If you're looking for your family in multiple spots, so you can all enjoy the same level of quality, you'll be proposing a great price point for everyone's budget. Easy to install, even if you have to hunt down a driver on Logitech's website.
Spectacular audio quality makes your Skype calls that much more engaging and interactive
Great value; a good webcam for the money
Fantastic resolution features for the webcam price
For what you get, the price point is a bit high
11. Logitech C905 720p Portable Webcam
See More Reviews
One of the most portable webcams on the market, and the best webcam for laptop and notebook compatibility. You get a great kit to mold to any and all systems you may use. The microphone is truly impressive, and very rarely picks up any static chatter. More often than not, you'll eb able to use this in extreme lighting situations without issue.
You don't have to crowd the family or your colleagues around a small laptop screen; you can utilize this USB web cameras for SmartTV systems as well. Set up a comfortable area to stream for the whole family to connect with one another. You won't find a more portable online webcam for the same price anywhere on the market.
Portability is a rare thing to come across with webcams. Logitech did a fantastic job at listening to their consumers on this one
You get a bundle of different accessories for either your laptop, desktop, or notebook
Light correction is spot-on
Low-grade megapixel video capture (2 MP,) while still shots remain high (8 MP.)
Autofocus is a selling point, yet it incurs issues when in use
See More Reviews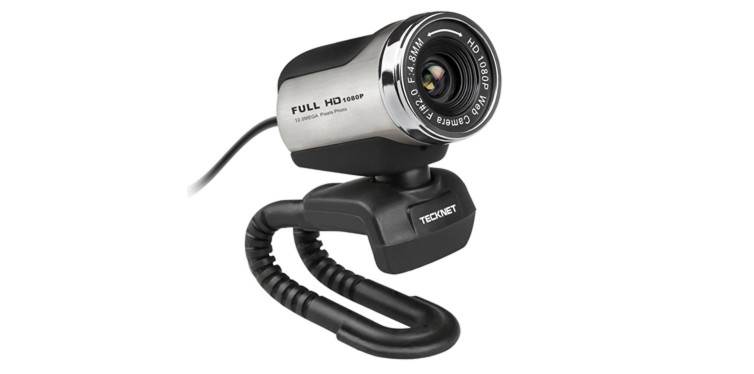 Relatively unknown to the public-at-large, TeckNet pops up every now and again with exceptional consumer electronics like their premier HD webcam. If you're after clear audio and visual and you're trying to stick to a budget, TeckNet's got the solution for you. This USB web cam will hold reliable while you're in the middle of a long-overdue family stream chat, and keep your job interview running smoothly without interference.
The resolution features display a 1980 X 1080 picture in stunning clarity. TeckNet didn't hold back on the small details—you get a full glass lens with high-precision, up to twelve megapixels. However, the tradeoff comes down to compatibility: you can't use this with Mac systems, and TeckNet's software doesn't support Windows 10. If you're sporting anywhere from Windows 2003 right on up to Windows 8, you're covered.
You don't find exceptional 1080p quality like this for a low price; the resolution features alone make this online video camera a steal
The aluminum chassis ensures that the camera stays intact if you plan on travelling
Fantastic audio for the webcam cost
The stand is great for desktop use, but is flimsy for screen mounting; it doesn't keep a level picture
Camera lens fogs up very easily, meaning more maintenance for clarity before you begin streaming/capturing
13. Dropcam With Amazon Alexa
See More Reviews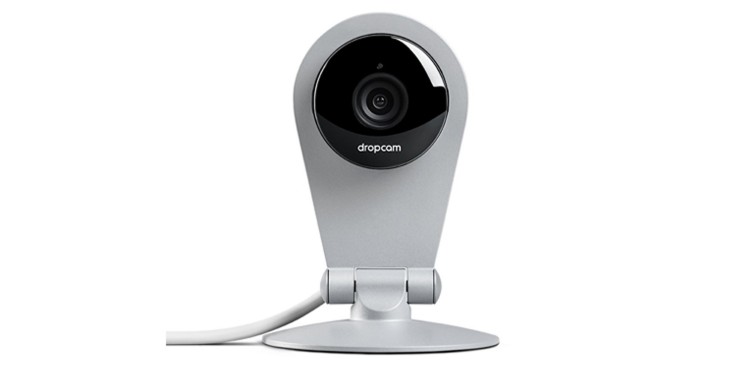 It's the automation age, and Amazon's Alexa takes the cake on personal assistants, no matter which way you spin it. As such, the good folks at Dropcam made their premier Wi-Fi, wireless webcam compatible with Alexa. While you'll still need a power source plugged into the wall, you can stream video to multiple devices. Check on your home while you're away, or use this model as a baby monitor.
This webcam model is designed to stream video, and capture it via the cloud-based subscription service. If you don't want to pay a weekly or monthly subscription fee, there are ways to use screen capture software and other integrated home-based tech to get around this process. You get excellent video and audio quality, which is to be expected with the price range. You can even utilize this camera with your iPhone if you'd like; the possibilities are endless.
Rapid setup process—don't spend time hunting down drivers online. Plug and play all the way
Cloud video recording—don't eat up all the space on your notebook
Proper encoding to sustain your privacy for all occasions
Field of view is limited; they went halfway towards making this a fully-optimized, 360-degree camera, only to leave us wanting more
High price point considering some of the other models we have on our list
14. D-Link DCS Pan-And-Tilt Wi-Fi Camera
See More Reviews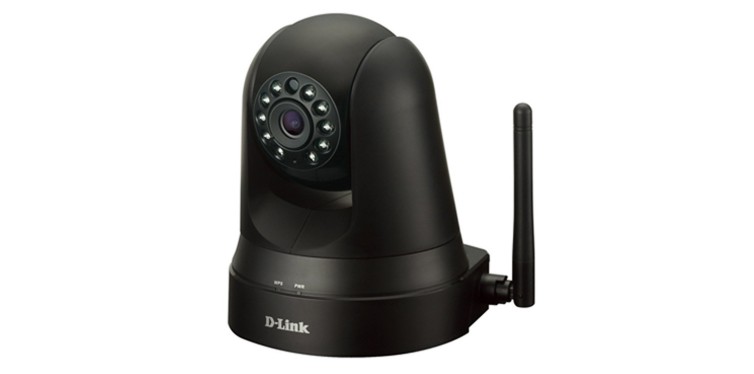 Less for personal use and more for safety, the D-Link DCS is optimized to assist you in protecting your home from just about anything. Get push notifications sent straight to your Android or iPhone when there's motion on your cameras, even in the dead of night—that's right: night vision is included. The pan-and-tilt option is excellent enough to give you every single angle you want, depending on where you plant the camera.
While this technically classified as a wireless webcam, the added features definitely make it better for security purposes. This model comes with a certified frustration-free guarantee, par D-Link's desire to make the user experience more friendly, and with less need for engagement. Setup can still be a bit tricky, but the hardest part is knowing where to plant your camera for the best coverage. Most users typically purchase between one and five models.
Utilize your new webcam with your iPhone, Windows phone, or stream it directly to your PC
In terms of home security, very low upfront cost
Avoid expensive hardwiring of sophisticated home security camera networks without compromising on quality
Setup can be a pain, be sure to consult the user's guide and online resources
The push notification setting works, but lags. When you're dealing with exterior home security, you can't be too careful
15. Kinobo Webcam For Laptop
See More Reviews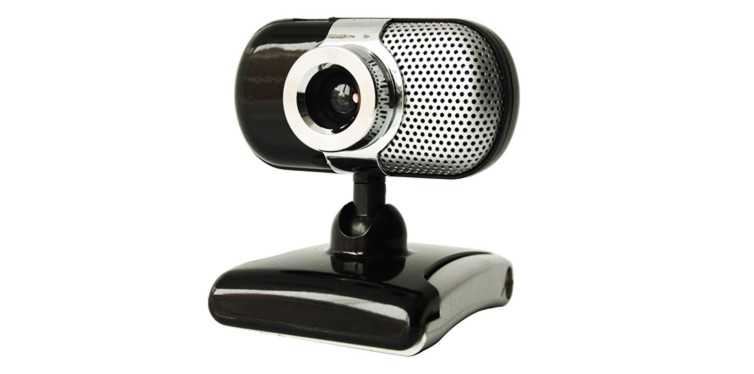 Starting with the most inexpensive model on our list, we look to exceptional quality for the webcam cost with Kinobo, a relatively-unknown brand name with a lot to offer. If you're using Windows 10, you can use this microphone to direct Cortana with absolutely no issue. The power that this small, inexpensive machine boasts is truly remarkable.
Kinobo has crafted, quite possibly, the best webcam for PC in terms of value. You can expect a shorter cable; if you're using a desktop model, you may need a USB extension cable to be able to run this wire properly from your tower to a comfortable spot atop your monitor. Kinobo's definitely caught our eyes with this immense value.
Fantastic streaming capabilities for the lowest-priced item on our list
Built-in USB microphone has equally superior capabilities
Perfectly integrates into Windows 10; a feature that other, higher-priced models don't do
Mount is a bit fidgety to get started
Users have reported initial connectivity issues
Choosing The Best Webcam
You're looking for excellent quality, but you're not looking to break the bank. The tricky part of any consumer electronic is finding the medium of value. Thankfully, we've taken all the guesswork out of the equation. Whether you're shopping by webcam price or for the best web camera money can buy, you'll be able to make a sensible decision based on a few elements listed below.
HD Capabilities
If an online webcam states that it captures in HD 1080p, that may very well be the case. If you're looking for streaming, you'll need to make sure it's a good webcam for more than it's capture. Pay attention to the small details, and note if the quality drops for streaming. You can usually  find this information under any standard resolution features category.
Note: Pay attention to your overall capabilities; your webcam can do so many more innovative things than you know.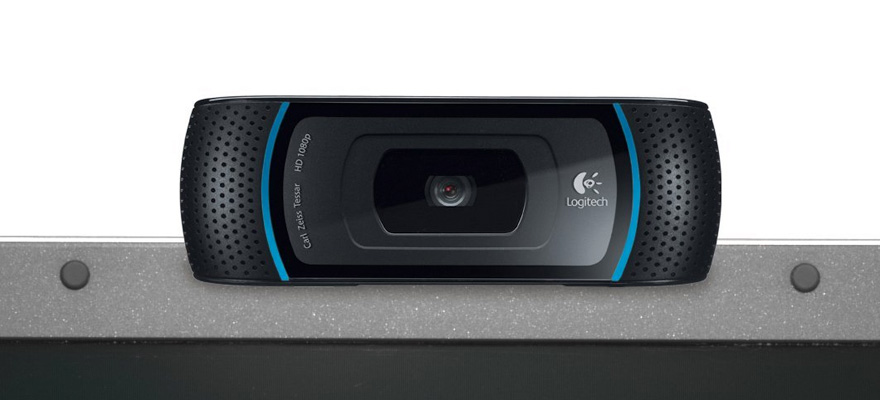 Compatibility
If you're rocking an older model PC (even four, five years older,) some newer models may not work on your software. For the most part, many webcams are cognizant of all Apple Mac OS systems, and for PC users, Windows 7 and up. Pay attention to the compatibility features found on most in-depth product details.
Compact Video Quality
Recording at higher resolutions, such as HD 1080p, can definitely increase the file size of your saved video. If you're not sporting a mostly-empty half-terabyte of storage, then you'll notice your hard drive fill up rather quickly. Even the best web camera is going to have large files sizes, just make sure it isn't going to completely eat up your hard drive.
Uses For A Webcam
Some of the most common reasons that someone purchases an online video camera are:
Professional business ventures (interviews, meetings, etc.)
Livestreaming for Let's Players for Twitch/YouTube.
Connecting with family across the country/globe.
Teaching or receiving language lessons with a live professor.
Attending online college courses/homeschooling academy courses for children.
Wired vs Wireless?
It's not always an easy pick; it depends solely on your needs, and your budget. A good wireless webcam and a premier USB web camera can boast a lot of the same features, making it difficult to choose. Wireless webcam models tend to cost more than USB webcams, but have a higher risk of dropping connectivity due to interference. With a USB webcam, you'll have the reliability, and the lack of needing to charge/replace batteries in your wireless webcam model.