Best Webcams In 2022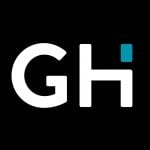 This product guide was written by GearHungry Staff
Last Updated
February 3, 2018
GearHungry Staff
GearHungry Staff posts are a compilation of work by various members of our editorial team. We update old articles regularly to provide you the most current information. You can learn more about our staff
here
.
GearHungry may earn a small commission from affiliate links in this article.
Learn more
Whether you need an online webcam, wireless webcam, or the best webcam for streaming videos on Skype and Twitch, you'll find it here. Getting the right webcam isn't just about quality—you can't go broke trying to hunt down quality. You need value. You need great resolution features, and a great webcam price; once again, we put our hungry gearheads together and took the guess out of guesswork. Enjoy this list of the fifteen best webcams that you can buy, no matter what your need or price range.
The Best Webcam
Logitech C270 HD Widescreen Webcam
With a simplistic, attractive design, this desktop/laptop hybrid is a good webcam for the money. If you're in need of an inexpensive webcam with excellent features, you've found it. You get three megapixel photos for stills, and an HD 720p quality. While this isn't the best webcam for professional streaming, it's absolutely perfect if you're on a budget and wish to connect with family from across the country.
Value-wise, you get a god webcam price with optimal performance. We're never disappointed by Logitech, even when it comes to inexpensive models like the C270. If you're looking for power on a budget with great resolution features, the best web camera for you is the C270.
Key Features:
HD 720p Windscreen for Video Calling and Recording
Built-in microphone that filters out background noise
Works with Skype Google Hangouts FaceTime for Mac
Field of Vision: 60°
Specification:
Brand

Logitech

Model

960-000694

Weight

19.6 pounds
One of the most cost-effective and dually excellent USB web camera models on the market
Arguably the best webcam for PC
This webcam price is among the best values you'll find
Mounting method for either a laptop screen or desktop PC screen is finnicky. It may take some time to get it adjusted just right
Color quality is lower than expected
Getting the right lighting plays an extremely important role in a good picture or video. A good camera should not require the use of extra lighting, reflectors or external flash. Luckily, you can now enjoy the feel of professional photography and video streaming from the comfort of your home and office with the Logitech BRIO – Ultra HD Webcam. Built with an adjustable stem that can be curved or used straight and doubles as a tripod, the Logitech BRIO – Ultra HD Webcam is ideal for all your video recording, conferencing and streaming needs.
This webcam is very easy to fix by simply plugging it into a USB port on the computer. It does not require special lighting effects and is built with RightLight 3 which intelligently focuses on the subject of capture, adjusting the lighting based on the most important feature. It offers a high-dynamic premium glass lens and delivers authentic graphic videos and images thanks to its powerful autofocus. It also aids Geoconferncing which reduces the need to travel for meetings as it gives you a true-to-life feel. It is certified for both Cisco and Skype for Business and also works great with other apps such as Zoom, BlueJeans, WebEx, and Facebook Messenger.
Key Features:
Digitally zoom, pan, and choose from three field-of-view options while maintaining HD resolution
RightLight 3
Premium Glass lens
Enterprise and compatible with various video and phone meeting apps
Specification:
Brand

Logitech

Model

960-001105

Weight

11.8 ounces
Logitech Pro C922x Stream Webcam
Hailed one of the best web camera brands of all time, Logitech continues to amaze us with our number one pick. Users agree that Pro C922x Stream is the best webcam for PC for multiple reasons. The resolution features and webcam price not only make it an excellent value, but this webcam is also trusted by business people all around the world for their professional image while streaming. Whether it's a job interview of a meeting, people put their trust into Logitech every day.
If you're looking to livestream as an LP star on YouTube and Twitch, you've met your match. Logitech has an additional bundle that includes a gaming headset (for an added cost) that was made for livestreaming sessions.
Key Features:
HD 1080P video at 30Fps/ 720P at 60FPS
Stereo Audio
Compatible with Windows 7.8 and 10
Background replacement technology; powered by personify
Specification:
Brand

Logitech

Model

960-001176

Weight

5.8 ounces
Excellent function despite lighting condition; comes with automatic light correction
Full HD lens for crystal clear picture every time
Ability to alter your background image (useful if you're streaming from a non-professional location.)
Logitech's infamous issues with third-party software compatibility apply to this model
Audio capture capabilities (model without headset) leave something to be desired
Razer Kiyo Streaming Webcam
Getting a good picture is dependent on a number of key factors. Most especially, the camera quality and lighting. Usually, we try to find our "good side" but every angle is good if the lighting is spot on. The Razor Kiyo Streaming Webcam is one that has been specifically designed to focus on all the lighting needs required for good images and streaming. The webcam has a built-In Lighting. An attached, 5600K balanced ring light around the camera that keeps you evenly lit in daylight. Doubling as an external light source that focuses on the subject of capture. This light feature is carefully designed to provide the amount of lighting; not too strong to strain the eyes and not too soft to lose focus on the subject of capture.
It has also been developed with Superior Low-Light Performance which reduces the coarseness or roughness of images and videos and brings out details in darker environments. The Razor Kiyo Streaming webcam has been specially designed to make streaming easy with its instant adjustable feature that regulates the lighting by a simple rotation of the bezel (grooved ring holding the cover of the instrument in position).
Key Features:
Supports video and audio recording in 720p 60 FPS / 1080p 30 FPS
Compatible with platforms like OBS and Xsplit
Rotating bezel allows for quick, brightness level changes without the need to go into software settings
Compact, Folding Design
Specification:
Brand

Razer

Model

RZ19-02320100-R3U1

Weight

10.6 ounces
Spedal Beauty Live Streaming Webcam
The Spedal Beauty Live Streaming Webcam is one of the best-selling webcams on Amazon. And it's pretty obvious why – it has an amazing set of features and is priced lower than a lot of the big-brand competitors, like Logitech and Microsoft. This webcam sells particularly well with gamers looking to live-stream their gaming on the internet. 
It has a bunch of features that make it stand out from other webcams on Amazon. The most impressive feature is the 'Beauty Effect', which highlights your facial features and makes your skin look perfect. That means you can spend more time preparing for a meeting or streaming session and less time looking in the mirror. Other features include a wide-angle lens, automatic low-light correction, and dual noise-canceling microphones. It even has H.264 Video Compression Technology, which provides faster and smoother uploads and is normally seen on much more expensive cameras. 
Makes your skin and facial features look immaculate
Wide-angle lens so you can get the whole family in
Impressive video compression – fast and smooth uploads
No software support
Some durability issues
Logitech HD Pro Webcam C920
Logitech's line of consumer computer electronics knows no bounds. They're constantly innovating their own designs to push the envelope, and it shows. One of the premier features about this particular USB webcam is the widescreen physical build. You get sound coming directly out of the webcam, so you're not fiddling around with the volume controls when you're on an important Skype call.
Use Logitech HD Pro Webcam C920 for a desktop computer, or utilize the hybrid capabilities—this is the best webcam for laptop use when it comes to sound and display. Enjoy the fantastic resolution features, all at a fair web camera price. If you're streaming online via Twitch or YouTube, you're looking at a budget-friendly online video camera that will capture every moment without skipping a frame.
Excellent video compression; don't eat up your entire hard drive with video files
Excellent video compression; don't eat up your entire hard drive with video files
Versatile between platforms (Mac or Windows PC.)
Background clarity leaves something to be desired
Auto light correction is touchy
Much like other C models in Logitech's line of inexpensive online video camera options, you're not going to break the bank, and you'll still get immeasurable power for the value. One of the stigmas on any wireless webcam model is the connectivity—this excellent wireless webcam utilizes Bluetooth 802.11A, so you won't encounter any lag while trying to record videos, or stream to colleagues/family members.
Logitech has been praised as the makers of the best webcam for PC, no matter what classification: wired, wireless, inexpensive, high-quality—you name it. They never cease to produce the best web camera models that money can buy. With HD C310 Webcam price is not an issue; you'll be able to enjoy all of the excellent resolution features, and keep your wallet feeling full.
A five-megapixel camera creates excellent still shots without compromising on quality
Easily compatible with various messenger systems; no need for additional software downloads
Camera will follow you slightly to keep you centered; hands-free approach to excellent pictures and video
HD capacity only goes up to 720p
Automatic light correction works but takes some adjusting to get it just right
Logitech C615 HD Laptop Webcam
We're living in a world on-the-go, so it makes perfect sense to enhance our electronics to fit along with that model. This is the best webcam for PC that also takes the cake on portability. Not only can the C615 fold-up in a single movement and find its way inside your suitcase, but you can also expect an excellent shot every time with the 360-degree swivel.
This model is arguably the best webcam for streaming; you get great resolution features, all wrapped-up nicely in a nice value. If you're in the market for a good webcam that's going to make your interviews, meetings, and personal streaming that much better, you've found your next webcam; the C615 hits right in the middle on a lot of those points.
An extremely versatile, plug and play camera for Mac, Windows, and Android devices as well
Excellent autofocus capabilities for sharp, crisp, clear photos and video
The video capture quality has been said to rival that of other more expensive competitor models
Singular-direction microphone makes it difficult to capture quality audio
Specifically, when using Skype, your resolution drops. Logitech and Skype have no FAQ for this issue
One user described the WEICHA 1080P HD Webcam as "Logitech quality at a quarter of the price". That kind of sums up how we feel about it as well. Okay, so maybe half the price would be a more accurate representation but if you're not bothered about big-name brands, this is a great little webcam. It's similar – in terms of features – to the Logitech C525 but costs around half the price. 
The 1080P high-definition camera gives amazing picture quality, it has a six-layer glass lens to reduce distortion of the picture, and it has similar autofocus technology to the Logitech C525. The autofocus technology is one of the biggest selling points of the WEICHA 1080P HD Webcam – it automatically recognizes your face and puts it into sharp focus. It claims to have a noise-canceling microphone but we've found quite a lot of interference when using it. Having said that, it's definitely good enough for video conferencing and creating online content. 
Good quality and lots of features for the price
Compatible with many video conferencing applications
Impressive HD images
Microsoft LifeCam HD-3000
Microsoft has invested a lot of time in their smaller-grade consumer electronics, like USB web camera models. Their constant competition with Logitech's innovative consumer electronics puts them in healthy competition, constantly trying to bring the next innovation to light, and they've done just that with the LifeCam HD-3000. Not only is this model extremely versatile, but it's also a seamless mount to your laptop or desktop monitor.
Microsoft makes long-lasting products, and the LifeCam is no exception. Users enjoy this model for years before needing to upgrade, either due to product age or system requirements. Once you find the sweet spot for your preferred online camera angle, you'll be able to stream excellent HD videos, talk to your family via Skype, and utilize every single aspect of your top-grade webcam from Microsoft.
Attractive design and mounting capabilities make this USB webcam spectacular for all
Getting four-megapixel stills for this extremely affordable price point is a great value
While this isn't compatible with Apple products, it is available for almost every Windows OS
Digital zoom feature leaves something to be desired; picture gets all pixelated
Issues have arisen specifically with Windows 10
Microsoft gives us the higher end of their webcam lineup with the LifeCam Studio; utilize sharper still images in 1080p, fully HD-equipped video capture through a premier glass lens, all while being able to spin this one 360 degrees. This is one of those models that separate the amateurs from the enthusiasts; if you're looking to get the best webcam for laptop enhancement, you've found the perfect camera for you. You can use LifeCam Studio for desktop PCs as well.
When you want the best resolution features, such as a 1920 X 1080 display, you want the LifeCam Studio. Professional YouTubers and Twitch streamers are not only huge fans of this specific Microsoft camera, but these are also widely used among businesspeople for its exceptional clarity. While it's not the most portable model, you can still wrap it up fairly nicely for travel. Be sure to also check out our list of the best security cameras for more great items like this.
360-degree rotation gives you full control over everything
Superb 1080p doesn't drop even when you're in the middle of streaming
The physical chassis is crafted of aluminum; sturdy and strong
Windows dates their software, so the camera becomes increasingly difficult to download drivers and updates for
Issues with the cable; for the price, Microsoft could have gone with a wireless webcam
Logitech HD Pro Webcam C910
One of Logitech's premier, luxury webcam models. While the webcam cost may be a bit higher, you're going to get what you pay for—high resolution features with stunning photos and captivating video capture. With enhanced autofocus, you won't have to stay extra still to ensure quality streaming and capture quality.
16:9 widescreen video calls will keep the focus on you and not on the quality of your webcam, which is invaluable for job interviews or meetings with colleagues. Keep the attention on your proposal, where it needs to be. There's a reason that Logitech HD Pro Webcam C910 has been around for absolute ages—it's the best webcam for streaming, especially when you want to stay serious. If you want to be taken seriously, you need to equip yourself seriously.
Speakers on either side of the widescreen webcam enhance your experience
Ten-megapixel photos give you a professional, clear photograph every single time
Built-in noise cancellation for unwanted static chatter
While Logitech is open about it, the streaming quality dips to 720p instead of the 1080p video capture standard
While it is worth the money, the price point is high
Logitech 720p Webcam C510
Not everyone scouts out the best webcam because they want to, but rather because it's a requirement for their job, or they want to start seeing their family via Skype calls. Instead of wasting time hunting down different webcam models, get the all-in-one for professionalism, and play—the perfect blend of value and power.
Even if you're setting up your webcam with enough of a range that the whole family can get in on a Skype call, you'll still be able to enjoy excellent audio quality without sacrificing visual quality, as well. Even from eight to ten feet away, Logitech 720p Webcam C510 still picks up on every bit of audio. If you're looking for your family in multiple spots, so you can all enjoy the same level of quality, you'll be proposing a great price point for everyone's budget. Easy to install, even if you have to hunt down a driver on Logitech's website.
Spectacular audio quality makes your Skype calls that much more engaging and interactive
Great value; a good webcam for the money
Fantastic resolution features for the webcam price
For what you get, the price point is a bit high
Logitech C905 720p Portable Webcam
One of the most portable webcams on the market, and the best webcam for laptop and notebook compatibility. You get a great kit to mold to any and all systems you may use. The microphone is truly impressive, and very rarely picks up any static chatter. More often than not, you'll eb able to use this in extreme lighting situations without issue.
You don't have to crowd the family or your colleagues around a small laptop screen; you can utilize Logitech C905 720p Portable Web Cameras for SmartTV systems as well. Set up a comfortable area to stream for the whole family to connect with one another. You won't find a more portable online webcam for the same price anywhere on the market.
Portability is a rare thing to come across with webcams. Logitech did a fantastic job at listening to their consumers on this one
You get a bundle of different accessories for either your laptop, desktop, or notebook
Light correction is spot-on
Low-grade megapixel video capture (2 MP,) while still shots remain high (8 MP.)
Autofocus is a selling point, yet it incurs issues when in use
Dropcam With Amazon Alexa
It's the automation age, and Amazon Alexa takes the cake on personal assistants, no matter which way you spin it. As such, the good folks at Dropcam made their premier Wi-Fi, wireless webcam compatible with Alexa. While you'll still need a power source plugged into the wall, you can stream video to multiple devices. Check on your home while you're away, or use this model as a baby monitor.
Dropcam With Amazon Alexa is designed to stream video, and capture it via the cloud-based subscription service. If you don't want to pay a weekly or monthly subscription fee, there are ways to use screen capture software and other integrated home-based tech to get around this process. You get excellent video and audio quality, which is to be expected with the price range. You can even utilize this camera with your iPhone if you'd like; the possibilities are endless.
Rapid setup process—don't spend time hunting down drivers online. Plug and play all the way
Cloud video recording—don't eat up all the space on your notebook
Proper encoding to sustain your privacy for all occasions
Field of view is limited; they went halfway towards making this a fully-optimized, 360-degree camera, only to leave us wanting more
High price point considering some of the other models we have on our list
D-Link DCS Pan-And-Tilt Wi-Fi Camera
Less for personal use and more for safety, the D-Link DCS is optimized to assist you in protecting your home from just about anything. Get push notifications sent straight to your Android or iPhone when there's motion on your cameras, even in the dead of night—that's right: night vision is included. The pan-and-tilt option is excellent enough to give you every single angle you want, depending on where you plant the camera.
While this technically classified as a wireless webcam, the added features definitely make it better for security purposes. This model comes with a certified frustration-free guarantee, par D-Link's desire to make the user experience more friendly, and with less need for engagement. Setup can still be a bit tricky, but the hardest part is knowing where to plant your camera for the best coverage. Most users typically purchase between one and five models.
Utilize your new webcam with your iPhone, Windows phone, or stream it directly to your PC
In terms of home security, very low upfront cost
Avoid expensive hardwiring of sophisticated home security camera networks without compromising on quality
Setup can be a pain, be sure to consult the user's guide and online resources
The push notification setting works, but lags. When you're dealing with exterior home security, you can't be too careful
Webcams are selling out fast at the minute, which means lots of new products are filling the gaps. The Dorypal Webcam is one such product. New to Amazon in April 2020, it's only got a couple of reviews but it's selling fast. Admittedly, it doesn't have as many advanced features as the more expensive Logitech and Microsoft webcams, but it does the simple things well.
For example, it provides Full HD 1080P resolution, has a built-in noise-canceling microphone, and plugs straight into your computer with USB 2.0. If you have a newer laptop or PC, you might need an adaptor from USB 2.0 to USB-C. This might not be the best webcam on the market, but it's simple, works well, and is available now.
Crystal clear picture
Compatible with most video conferencing software
Easy to plug in and get started
No advanced webcam features
Choosing The Best Webcam
The Resolution - The resolution of a webcam indicates how many pixels this captures your videos. Today, most webcams offer you an HD resolution of 1,280 x 720 pixels. Here you can already expect comparatively sharp presentations. The next highest level is the Full HD resolution of 1,920 x 1,080 pixels, which guarantees even sharper representations. If image quality plays a minor role in your case, you might also consider using webcams with comparatively low resolutions of 640 x 480 pixels. Such devices are generally much cheaper.
The Supported Operating Systems - It is especially important that you make sure that the webcam you opt for is compatible with your operating system. Most webcams work seamlessly with all common Windows operating systems via USB connection. However, if you use Apple's macOS or the Windows alternative Linux, you should definitely check the supported operating systems before purchasing.
Camera Lens - The camera lens used has a big impact on the image quality of your webcam. Plastic lenses are often used with particularly low-cost models: If you want the highest possible image quality, you are better off with a high-quality glass lens which can capture much more light, and in turn, can contribute to better picture quality.
HDR Capability - An HDR function ensures a much better picture quality. This makes a webcam with HDR support particularly suitable for streamers who want to offer their users the highest possible quality. For private use, you can do without such additional functions confidently.
Webcam FAQ
Q: How do I set up my webcam correctly?
A: For best results, place your webcam at eye level or slightly above it. If the webcam is placed too low, your conversation partner might only be able to see your chin. If you want to place your webcam on a computer monitor, a height-adjustable chair can be very useful which also makes a separate alignment of the webcam unnecessary.
Q: How fast does my internet have to be for using a webcam?
A: For video conferencing in 720p quality, you need an Internet line with at least 500 kilobytes per second. For a transfer in HD quality, an upload rate of at least 1.5 megabytes per second is already necessary. Keep in mind, though, that these are minimums. For a trouble-free transmission, the faster, the better.
Q: Can I purchase a webcam with virus protection?
A: Webcam protection usually comes as a separate anti-virus program that prevents Trojans and other Internet pests from accessing your webcam without your consent. However, just like traditional anti-virus programs, webcam protection can not provide 100% security.
Sign Up Now
GET THE VERY BEST OF GEARHUNGRY STRAIGHT TO YOUR INBOX