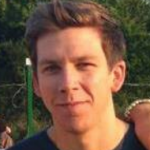 Whether you need an online webcam, wireless webcam, or the best webcam for streaming videos on Skype and Twitch, you'll find it here. Getting the right webcam isn't just about quality—you can't go broke trying to hunt down quality. You need value. You need great resolution features, and a great webcam price; once again, we put our hungry gearheads together and took the guess out of guesswork. Enjoy this list of the fifteen best webcams that you can buy, no matter what your need or price range.
The Best Webcam
Choosing The Best Webcam
You're looking for excellent quality, but you're not looking to break the bank. The tricky part of any consumer electronic is finding the medium of value. Thankfully, we've taken all the guesswork out of the equation. Whether you're shopping by webcam price or for the best web camera money can buy, you'll be able to make a sensible decision based on a few elements listed below.
HD Capabilities
If an online webcam states that it captures in HD 1080p, that may very well be the case. If you're looking for streaming, you'll need to make sure it's a good webcam for more than it's capture. Pay attention to the small details, and note if the quality drops for streaming. You can usually  find this information under any standard resolution features category.
Note: Pay attention to your overall capabilities; your webcam can do so many more innovative things than you know.

Compatibility
If you're rocking an older model PC (even four, five years older,) some newer models may not work on your software. For the most part, many webcams are cognizant of all Apple Mac OS systems, and for PC users, Windows 7 and up. Pay attention to the compatibility features found on most in-depth product details.
Compact Video Quality
Recording at higher resolutions, such as HD 1080p, can definitely increase the file size of your saved video. If you're not sporting a mostly-empty half-terabyte of storage, then you'll notice your hard drive fill up rather quickly. Even the best web camera is going to have large files sizes, just make sure it isn't going to completely eat up your hard drive.
Uses For A Webcam
Some of the most common reasons that someone purchases an online video camera are:
Professional business ventures (interviews, meetings, etc.)
Livestreaming for Let's Players for Twitch/YouTube.
Connecting with family across the country/globe.
Teaching or receiving language lessons with a live professor.
Attending online college courses/homeschooling academy courses for children.
Wired vs Wireless?
It's not always an easy pick; it depends solely on your needs, and your budget. A good wireless webcam and a premier USB web camera can boast a lot of the same features, making it difficult to choose. Wireless webcam models tend to cost more than USB webcams, but have a higher risk of dropping connectivity due to interference. With a USB webcam, you'll have the reliability, and the lack of needing to charge/replace batteries in your wireless webcam model.