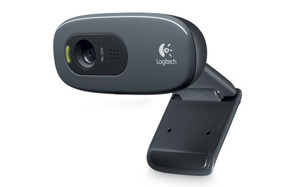 Logitech C270 HD Widescreen Webcam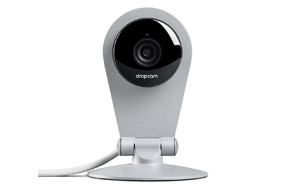 Dropcam With Amazon Alexa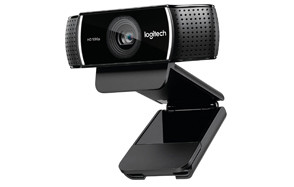 Logitech Pro C922x Stream Webcam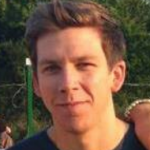 Whether you need an online webcam, wireless webcam, or the best webcam for streaming videos on Skype and Twitch, you'll find it here. Getting the right webcam isn't just about quality—you can't go broke trying to hunt down quality. You need value. You need great resolution features, and a great webcam price; once again, we put our hungry gearheads together and took the guess out of guesswork. Enjoy this list of the fifteen best webcams that you can buy, no matter what your need or price range.
The Best Webcam
Choosing The Best Webcam
The Resolution - The resolution of a webcam indicates how many pixels this captures your videos. Today, most webcams offer you an HD resolution of 1,280 x 720 pixels. Here you can already expect comparatively sharp presentations. The next highest level is the Full HD resolution of 1,920 x 1,080 pixels, which guarantees even sharper representations. If image quality plays a minor role in your case, you might also consider using webcams with comparatively low resolutions of 640 x 480 pixels. Such devices are generally much cheaper.
The Supported Operating Systems - It is especially important that you make sure that the webcam you opt for is compatible with your operating system. Most webcams work seamlessly with all common Windows operating systems via USB connection. However, if you use Apple's macOS or the Windows alternative Linux, you should definitely check the supported operating systems before purchasing.
Camera Lens - The camera lens used has a big impact on the image quality of your webcam. Plastic lenses are often used with particularly low-cost models: If you want the highest possible image quality, you are better off with a high-quality glass lens which can capture much more light, and in turn, can contribute to better picture quality.
HDR Capability - An HDR function ensures a much better picture quality. This makes a webcam with HDR support particularly suitable for streamers who want to offer their users the highest possible quality. For private use, you can do without such additional functions confidently.

Webcam FAQ
Q: How do I set up my webcam correctly?
A: For best results, place your webcam at eye level or slightly above it. If the webcam is placed too low, your conversation partner might only be able to see your chin. If you want to place your webcam on a computer monitor, a height-adjustable chair can be very useful which also makes a separate alignment of the webcam unnecessary.
Q: How fast does my internet have to be for using a webcam?
A: For video conferencing in 720p quality, you need an Internet line with at least 500 kilobytes per second. For a transfer in HD quality, an upload rate of at least 1.5 megabytes per second is already necessary. Keep in mind, though, that these are minimums. For a trouble-free transmission, the faster, the better.
Q: Can I purchase a webcam with virus protection?
A: Webcam protection usually comes as a separate anti-virus program that prevents Trojans and other Internet pests from accessing your webcam without your consent. However, just like traditional anti-virus programs, webcam protection can not provide 100% security.