Secret Santa Gifts In 2022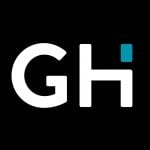 This product guide was written by GearHungry Staff
Last Updated
December 3, 2019
GearHungry Staff
GearHungry Staff posts are a compilation of work by various members of our editorial team. We update old articles regularly to provide you the most current information. You can learn more about our staff
here
.
GearHungry may earn a small commission from affiliate links in this article.
Learn more
It's that time of the year when that beautiful basket of concealed papers go round, and everyone has to pick one little scrunched up paper with a name on it. This has become the tradition in large families, many offices and even some local gatherings and social groups. It's a beautiful way of giving back during the season of love, and sharing gifts with others that may not necessarily be in your close circle. However, even if you're a gift whisperer, we can all agree that picking up the suitable gift for someone unfamiliar isn't the easiest task in the world. A suitable gift would have to be generally funky, thoughtful, unique and still appropriate. We've taken out the time to compile a list of some of the most fun, suitable and best secret santa gifts to give out this season.
Secret Santa Gifts
Hillman 841754 Office Visual Impact Adhesive Self Sign

If you are looking for a gift for coworkers you may or may not know, the Hillman Office Visual Impact Adhesive Self Sign would make a great pick. The sign is a simple indicator that there's an office in the premises where official duties are carried out. It helps keep the environment a bit more serious while promoting professional behavior, language, and conduct. What's great about this sticker is the actual durability, it's made of quality injection-molded plastic that's reinforced enough to resist tears. What's more, the sticker has an attractive gloss to it and thanks to the acrylic finish, it maintains a bright appearance even in extreme temperatures.
With its reflective background, the sign steals the spotlight at night, making it even fancier. No doubt, the Office fans will love this one as it's a self-adhesive sign that will remind many of the popular, successful comedy series starring Steve Carrel, Jenna Fischer and Rainn Wilson. A lot of people binge-watch 'The Office', and to be honest, we don't see why not. It's interesting, fun to watch, and the humor is out of this world. For sure, it's something the average worker can relate to, and depicts an office environment a lot of people would love to be accustomed to. So, when work gets a bit stressful, this sign is sure to lighten the mood and take some of that pressure off.
Adulting NotePad (To Do List) Paperback

Adulthood seemed a lot easier when we were younger; making important decisions, paying bills or settling debts… we were surely misinformed about how 'easy' it all is! The average new adult is probably trying to settle down, plan and most importantly, make progress. For a simple yet appropriate secret Santa gift, the Adulting Note Pad (To Do List) is a great choice. It's great for those really organized friends, coworkers or acquaintances that love to map out their day and get everything sorted beforehand.
More importantly, it's a great to-do list that can be used to document daily activities, plans, moods and tick off on some important objectives as well. The fun and cute notepad would be well-appreciated by people who have a sense of humor, and love to play around while still being serious. It measures 6 inches wide and 9 inches long, making it easy to grab, store and carry around. What's more, the front and back covers are durable, with 60 pages in between for regular documenting. A Christmas gift like this shows your fun side, and would put a huge smile on the face of the recipient who'd love to add a little comedy to their everyday life.
LYWUU Dachshund Dog Shaped Silicone Ice Cube Molds and Tray




Dogs are one of the most favorite and loved pets among many pet lovers, so practically any-dog themed gift would turn out cute, adorable and lovely. The LYWUU Dachshund Dog Shaped Silicone Ice Cube Molds are beautiful, brown ice cube trays that can be used to make daschund dogs shaped ice cubes. They are for the fun creative in the office/group/family who loves a little twist in recipes or decorations and tray itself is made with pliable silicone that makes it easy to turn out molds after they have set. This makes it quite easy to put in or remove daschund-shaped ice cubes from the tray for a quick and hassle-free serving.
It may not be a Christmas tree mold tray, but hey, you want something that can be used all-year round. With the capacity to produce 9 canine shapes per serving, it's a cute little addition to the kitchen of a dog lover and would definitely put a smile on the face of the recipient. What's more, the fun ice cubes could be placed in a punch bowl, and who knows, it may even be brought to the next office Christmas party.
G-WACK Stress Relief Desk Toys




After the holidays, the first few days of work can be a bit of a drag, especially when projects, different tasks and deadlines weigh-in. The G-Wack Stress Relief Desk Toy comes with a pack of magnetic and metallic balls that are great at relieving stress and enhancing focus when faced with tasks or workload that could alleviate stress. First off, it's a great décor toy for the office desk and would have anyone who's bored playing around with the magnetic balls.
What's more, the bright and glossy balls would look good in any office or home and be the perfect distraction when boredom sets in. They are actually also quite therapeutic, helping to calm the nerves, reduce anxiety and focus on what's important. Additionally, different shapes and forms can be created with these fun and playful balls, so it also fosters creativity, imagination and building skills. Overall, this magnetic toy is simple, affordable yet still quite classy and appropriate gift for both close acquaintances or colleagues you haven't really had the opportunity to know personally.
Ninja Outdoorsman 11 in 1 Multi Tool

Nothing beats a nice little, multiple resource tool that could go along on camping trips, hangouts, routine visits, and the likes. The Ninja Outdoorsman 11 in 1 Stainless Steel Survival Tool is a pocket-sized multi tool shaped like a credit card. For outdoor enthusiasts that love to hunt, camp out, build DIY projects, or simply sit out for a stakeout, this will be a handy tool. The fun size is quite deceptive and would have the recipient wondering what's on the inside of the small gift pack. Except, of course, you decide to flip the tables and be humourous by getting a big gift box delivered instead.
Regardless of the packaging, once the box is opened, this pocket-sized survival tool would be a much appreciated gift. We don't know anyone that says no to an extra bottle opener, and this has more useful functions it can carry out. It serves as a can opener, cutting blade, butterfly screw wrench, flat screwdriver, keychain/lanyard hole, water compass, 2- position wrench, 4-position wrench and a beer bottle opener all in one. It is evident that this is not one of those blunt or useless utility tools; the edges are sharp and each part performs at top notch level. Overall, it would make a great gift for a recipient who loves the outdoors and appreciates a tool that makes simple life hacks even easier.
Drunk Stoned or Stupid [A Party Game]




In every office, family or social group, there's always that one person who lives for the parties. House parties, outdoor hangouts, camping trips, pool parties, they always know the where, when and who. It won't be a bad idea to gift such a person this Drunk Stoned or Stupid [A Party Game] card collection pack. People who love being the life of the party, pride themselves in the knowledge of a wide range of party and board games, tricks, songs and of course punch recipes. This would be a great addition to their party-game arsenal and the possible reason for another 'successful' house party.
There are up to 250 cards in a pack with fun cards that read 'who's more likely to…' 'shame people for going to bed early'. It's a really fun party game that brings out the truth and calls out close pals on their funny, annoying and regular habits, with of course, no grudges held at the end of the game. Combined with enough alcohol, all would probably be forgotten and forgiven in the morning. However, just in case, you could include a small card in the gift box to advise the recipient never to bring it along for any office party, the departments teamwork could be at stake!

This funny gift is best suited for those who have not had good all year, but they sure have been truthful about it. You know those people who are always calling 'bullshit' on the latest office gossip, rumors, facts and the likes? Yup, The Official BS Button is for them. It saves them the time and energy of always shouting or whispering the word, 'bullshit', this device will rightfully announce it. It's a really fun and humorous little button that would be the pure delight to the fellow who loves to say it as he/she sees it.
It would equally provide a lot of comic relief in a tensed or official environment; once the device announces 'bullshit', it's sure to rack up some laughs. As expected, the button lights up, buzzes loudly and announces 'that was bullshit' or 'bullshit detected, take precautions', once it's pressed. It's like a loud alarm, but instead of announcing the time, it's calling people out one by one at the command of its owner. Gift someone this fun and controversial red buzzer this season and watch how it all plays out. You can thank us later.
GreatGadgets 1880 Classic Beer Holster




Christmas is a wonderful period to gather with family and friends and reflect on what's truly important. For many, it's a period of celebration honoring the birth of Jesus, for others, it's a great time to come together, buy gifts and enjoy the love and warmth of family. For a good number of people, it's a good time to pull out the wine and beer packs and have a good time catching up on their favorite series of games. Regardless of how the Christmas period is spent, gifts should transcend the period. That's why this Classic Beer Leather Brown Holster is a great secret Santa gift idea for beer lovers.
The holster has the capacity to appropriately fit a 12oz beer/soda can or bottle. It rocks a beautiful and durable design, thanks to the coated brown leather-make, and it's hand made to precision with stitchings that go round the form neatly. It's the perfect gadget for tailgating, BBQs, DIY jobs, camping trips and the likes, giving up a cool and suave cowboy look that distinguishes the user from the group. Get creative and gift that lucky person with this classic, brown leather holster.
Wine & Beverage Bottle Stopper

This fun and almost hilarious twist on a bottle stopper was developed by a mother and son who didn't even know how successful the idea would be. It's a wonder why no one thought about it sooner, it's actually quite an effective way of sealing in the contents of a wine bottle, and avoiding unwelcome spills and is one of the best protection methods that keeps the air and oxygen out and the liquid contents in.
The Wine & Beverage Bottle Stopper famously called the Wine Condom can be suitably used on practically any wine or beverage container to protect its contents. Buy this for even the meanest or toughest person in the office, it's sure to put a smile on their faces. The silly name on the pack, the classy packaging and the mere idea of putting a condom seal on a bottle neck, hilarious! Set the mood with this playful yet extremely functional wine bottle stopper, that won't take up any extra space, but will sleekly allow the recipient open his/her favorite wine bottles at will, with no reservations.
Sign Up Now
GET THE VERY BEST OF GEARHUNGRY STRAIGHT TO YOUR INBOX