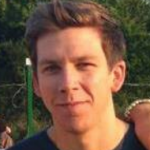 In many households, it's not uncommon to come across a pantry full of canned foods. The presence of such products demands the use of a can opener, and as such, these tools have become a vital piece of equipment in our kitchens. The purpose of canning food is to help preserve the ingredients longer; thus, the cans produced by manufacturers are designed to be indestructible. Although many cans now come well-equipped with the pull-tab method of opening, which is extremely simple and easy to use, however, this method isn't typical for all canned products, which is why you may need help from the best can opener. We have ranked some of the most innovative can openers in the market today and have provided expert reviews on each of them for our readers.
The Best Can Opener
Can Opener Buying Guide
How We Chose Our Selection Of Can Opener
Reviews - Can openers are essential tools needed in every household because they make life easier. In selecting the best type of can opener, our team of experts looked to existing users and customers of various brands. User feedback on the products chosen was read and reviewed to ensure that our list is made up of only the best on the market. All specifications and functions of the can openers were analyzed, as well as their efficiency after regular usage. The reviews we relied on were found on various internet platforms created for can openers and as such, every report was specific to the brands on the market.

Brand - There are numerous brands of can openers all around the world, with each manufacturer offering something similar yet unique in one way or the other. Our list contains popular brands that have been in the industry for decades, as well as some newer brands that also produce high-quality products. Both categories have been provided to give our readers a wide range of options as they search for their ideal can opener model. Some of the brands included in our list are the OXO, KitchenAid, and Hamilton, and these are leading manufacturers in the world of kitchen equipment. The brand you select will determine the level of quality you receive from your opener.
Quality - Our final selection criteria were the level of quality of each can opener. Quality is present in products in various ways, some of which include the type of materials used, the construction method applied and the features it possesses. There are some popular brands known for the manufacturing of temporal can openers, while others offer more sustainable options. We have provided both types to enable you to select the best choice for your needs. Every product on our list offers you a high level of quality and ensures that you receive value for your investment at all times, even with regular use.