GearHungry may earn a small commission from affiliate links in this article.
Learn more
How To Upgrade Style And Confidence
It's 2019; men are no longer barred by crappy labels and shame when it comes to being stylish, and boosting your confidence. It's an age where we revere other men for being shining examples of the confident, masculine figures we all want to be, but we often psych ourselves out by saying it's not that easy to get there. Well, it's actually a lot easier than you think, it's all in baby steps. We've got ten stellar ways for you to look your best, making you feel your best, and consequently building your confidence from the larvae stage it's in now, to being the confident figure you've always wanted to be.
1. Grow a Beard
Don't want to be a hipster? Well, we can't blame you. Trends come and go, but the one that always makes another pass is stylish and big facial hair. Look at any picture of a sitting president from before 1930, and you'll see that facial hair was a sign of wealth, of power, and gave a man confidence. Beards can also help you hide insecurities, or promote a strong, silent type look, when paired with some sunglasses and a cut hairstyle.
Women tend to be on the fence about beards; it's either a hit or a miss, but one thing's for certain, it's going to boost your confidence. Beards can take time, but they can also help hide acne scars, boyish faces, that little bit of neck fat that some of us get stuck with (no matter how toned we are or how much we work out), which are all negative little pains in the neck that drag your confidence down in the dumps. Grow a beard, and it'll change your life.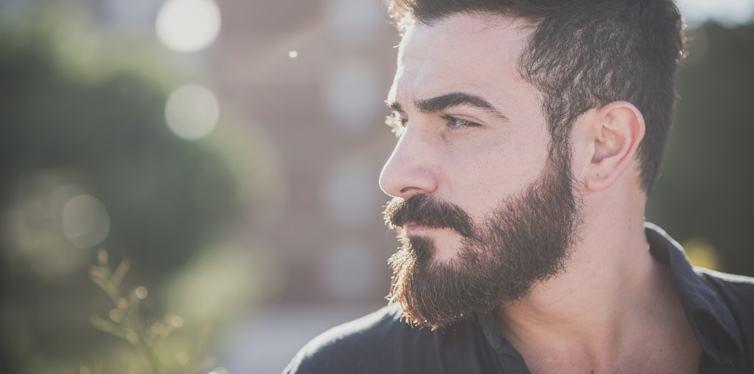 2. Stop Awkwardly Carrying Shit
Nothing makes you feel more out-of-place, or that everyone is looking at you, than when you're constantly switching items from hand to hand, or digging into your pockets and watching stuff get stuck when you try to yank them out. We're always carrying a laptop, tablet, smartphone, headphones or earbuds, or other small items, and it makes it a real hassle not to look awkward when trying to store and retrieve it all.
Grab a messenger bag, or a messenger bag and briefcase combo, and start walking around with swagger instead of stagger. You get optimal storage, a unisex design, and a way to add a different dynamic to your body. Having a messenger bag slewn over your shoulder can help take away focus on weight in the wrong places, or other insecurities you might have.
3. Wear Sunglasses
We touched on it in our beard section, and that's because it's the perfect pair: beards and sunglasses. Nice sunglasses add an air of mystery, which can be one of the most initially attractive things about you, because you're not putting it all on display. It's the same way you may look at the girl who's in revealing skin-tight clothing, but you're not necessarily looking for a date. It's all out in the open already, and the mystery is gone.
To quote Robert Greene, the author behind The Art of Seduction: "An elusive, enigmatic aura will make people want to know more, drawing them into your circle…The moment people feel they know what to expect from you, your spell on them is broken."
Basically, you want to keep them guessing for a while until they can see the real you, and how epic you are. This works on both men and women, and will majorly boost your confidence. With psychology behind you, a pair of killer sunglasses can be one of the most confidence-boosting things about a man's wardrobe.
4. Ditch the Superhero Wallet
He or she may be into Marvel, but just like the whole mystery and attraction bit, it's a tell of something you like, and that's something people can read a whole lot off of. Instead, opt for something that's not only stylish, but rugged as hell. When you go with an RFID-blocking or tactical wallet, you're going with an added layer of mystery. Also, you're going with something says you're ready for anything.
They allow you to be less revealing when it comes time to pay for a cup of coffee after introducing yourself to a cute girl, or you pay for his lunch, and also cuts-out a defining moment of vulnerability. Epic wallet means epic moment when it comes time to be the gentleman.
5. Get a Watch That Compliments You
Here at Gear Hungry, we're really big fans of watches. We've reviewed close to 1,000 watches in total, and know just about everything there is to know about each type. Get a watch that has a complimenting case diameter, and comes in a sleek design to add an additional element to your body. If you're not sporting quarter-sleeve shirts with buff arms (let's be honest, how many of us are actually doing that?), then you can run into issues with lanky arm lengths and a lack of muscle definition.
When you toss a great watch on, it can either match specific accessories of your attire, whether it be your shoes, belt, or hat, and give a more complete look, instead of a thrown-together one. Nearly everyone looks at their smartphone for the time, but that doesn't mean you can't rock the same good old style of wrist watches.
6. Start Toning Up
Your preferred sex is going to prefer a more put-together body. We have a bunch of guides on the proper home gym equipment to get that done, but it's more than just lifting. It's about getting the right type of physique. Nobody is out there with the preference of, "I only want to date men who look exactly like Stone Cold Steve Austin," but they're not exactly looking for mister tall, thin and lanky, either. Everybody likes a little meat on the bones, in the right places.
Think of old Stevie, and tone that body type down by two: six-pack or strong muscle definition, rounded shoulders, raised pecs, and slightly beefed-up arms. You may be wondering how this is going to affect your style, but you definitely know how it's going to affect your confidence. Your clothes will feel better on you, look better, and it may even be an excuse, depending on how far you go, to give a few hundred dollars to your wardrobe.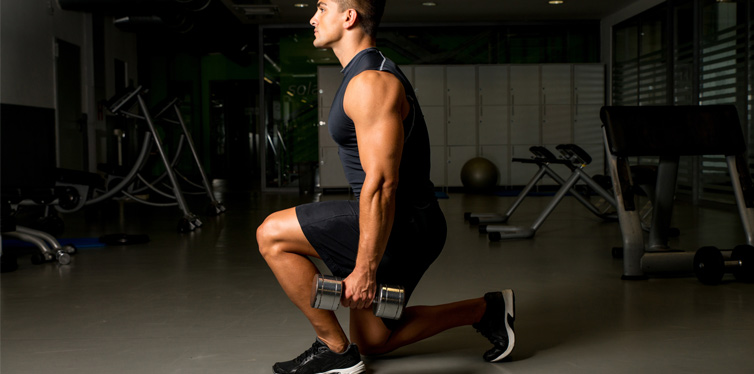 7. Always Smell Like a Champion
Sounds pretty subjective, right? We're men; we sweat, it gets gross, nobody likes it. Just because you maintained yourself at 9:00 AM, doesn't mean you'll be feeling quite so refreshed after your 1:00 PM lunch date. In fact, it only takes about thirty minutes for your body to seriously overheat, and it takes four hours, in ideal conditions, for your body to return back to a normal internal temperature. That means sweat and grime will build for those four hours from breakfast to lunch.
If you're a true EDC man, then you understand the importance of having a dopp kit on you, (especially if you can fit it in your messenger bag). If you're able to slip away for five minutes in the bathroom, you're able to apply your many self-grooming items in a dopp kit, and leave feeling refreshed. The number-one thing you should never do is sniff your own pits in public; stay refreshed, stay ahead.
8. You, With the Pumped-Up Kicks
Footwear is essential to style, especially when it helps to control your posture. Men and women are automatically turned-off by negative body language, even if it's not a conscious thing for them. We all operate subconsciously when it comes to body language, and the first tell-tale sign of your lack of confidence is going to be your posture. The right shoes can put a bit more kick in your step, help you stand upright, and keep the law of attraction working in your favor.
They're also a critical stylistic element to your wardrobe. If you're not already matching your kicks to your shirts, or at least ensuring they're within the same linear style, you're doing yourself a disservice. When you know your entire attire is on-point, your A-game is, too.
9. Brighten Up Black Tie Affairs
Whether it's the daily grind for work, or you're stuck attending some lame fundraiser with your sister, you're going to be another face in the crowd. Men wear suits, and they tend to stick to black-and-white as their primary and secondary color selections. You need some flair in the air around you, something that's going to make people notice you, and at the very least, remember you and who you are after a conversation.
We like to achieve this through a perfect pair of cufflinks. It switches up the handshake, it shows the executive you're schmoozing or the girl you're introducing yourself to, that you're not like the rest of these guys, because you understand that old-school fashion is never going to fade, and you're confident enough to switch things up just enough.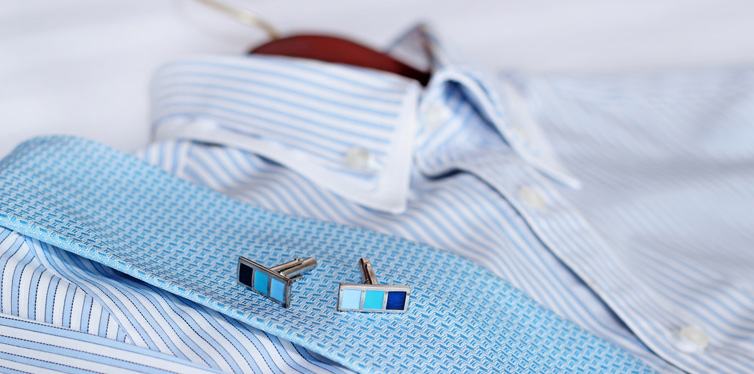 10. Inspire Confidence in the Gym
Okay, so you can't afford an in-home gym or the benefits it offers. You're not alone. There's plenty of chain-style fitness gyms out there, some that are cheap as hell to get into, and still have pretty epic equipment. Now comes the lack of confidence for going into the gym, which leads to you not working out, which leads to more of a spiraling sense of no confidence. Let's cut that out, and get you ready to hit the gym floor like a beast.
Everyone goes to the gym to improve themselves. The whole demeanor of someone "not belonging" at the gym due to their body shape or weight is total bullshit behavior, but that doesn't mean it doesn't mean it's not going to take its toll on you. When you have the right gym shoes or weightlifting shoes, it helps you feel more knowledgeable about what you're doing, and gives you the eye of the tiger to get it done.
It's All About You
Some guys have inborn confidence, because they've never gained weight, or they've always been lean, etc. Whether or not you feel it, you're a total badass, and nobody gets that more than us. You're already epic inside, but turning yourself into a sex symbol or stylistic Da Vinci on the outside can really bring that confidence and personality out, and put you in the best light possible. You're not changing who you are; you're changing how you present yourself.
Your Confidence is a Turn-on to Your Preferred Sex
Confidence is attractive: period. Even if you enjoy someone with a more submissive attitude, they still need the confidence to act that way in front of you, and you need a double scoop of confidence to lead the dance. Confidence is a natural attraction method, and showcases the good kind of bravado, the kind that says, "I know who I am, I'm proud of it, and you don't have to like me for it." That attitude is going to command respect.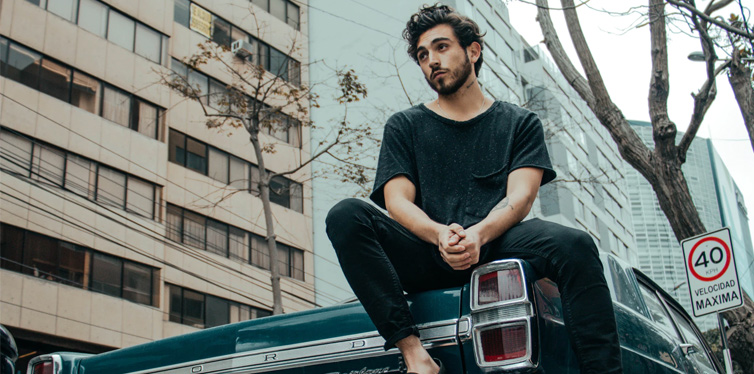 Better Performance (In and Out of the Bedroom)
Confidence is one of the key things that allow us to express ourselves, and that leads to better opportunities. The meek guy who makes copies all day at the office, the one who's shown up on time for nine straight years, isn't going to get the promotion. They're invisible, they're not confident enough to go up and say, "I'm ready for more, so let's talk."
Performance increases when you're not sweating the small stuff, too. Nothing is more distracting than a negative self image that won't get off your shoulder. You want to be the best version of yourself? You have to fake it 'til you make it, and avoid missing out on opportunities that could positively shape the rest of your life.