Best Muscle Stimulators In 2021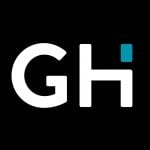 This product guide was written by GearHungry Staff
Last Updated
June 3, 2019
GearHungry Staff
GearHungry Staff posts are a compilation of work by various members of our editorial team. We update old articles regularly to provide you the most current information. You can learn more about our staff
here
.
GearHungry may earn a small commission from affiliate links in this article.
Learn more
Muscle stimulators have been around for some time though until recently they were mostly of interest to doctors and physical therapists. Today, however, they're being put to use by a new generation of individuals intent on achieving a higher degree of physical fitness. These men and women use them to warm up their muscles prior to working out, to soothe their aching muscles and aid in recovery after a strenuous workout and to just help them relax. EMS devices are regulated by the FDA so you can always be sure your device will be safe and at least moderately effective if used as intended. Below are the best muscle stimulators on the market today.
The Best Muscle Stimulator
Belifu Dual Channel TENS EMS Muscle Stimulator

The Belifu muscle stimulator, best described, has a perfect infusion of highly effective massage therapies to help the body and muscles through several conditions. These massage therapies include tuina, tapping, cupping, scraping, alongside many others. Firstly, tuina is a 5000-year-old massage therapy formed on the premise of several principles of acupuncture. This therapeutic technique involves the use of the fingers to enhance the harmonious flow of energy in the body. In the same manner, the cupping massage therapy uses a glass cup, to press against the skin to increase blood flow to specific areas. Additionally, the tapping massage therapy works in a similar manner but involves tapping the fingers physically against several designated meridian points to enhance the energy systems of the body. Not forgetting the scraping technique, also involves the use of a massaging tool to eliminate pain, to adequately heal the affected areas.
It's hard to believe that all these techniques and more are essentially embedded into the functionalities of the Belify muscle stimulator, but believe they are all there. In fact, these specific functionalities help the body and nerves to relax accordingly and there are up to 24 modes that can be conveniently switched for muscle stimulation and pain relief. And along with an outstanding engineered design, this device also comes with an adjustable timing feature to allow users to select their preferred recuperation time. Amazingly, with one charge, this device can last up to twenty hours and is appropriately lightweight to carry wherever you desire. You may also be interested in some of the best muscle rubs from our list. Check them out.
Key Features:
24 modes of operation
20 hours of use
10 connector pads
Comes with a dustproof drawstring storage bag
Specification:
Brand

Belifu

Weight

11.2 ounces
HealthmateForever YK15AB Muscle Stimulator




With 8 high-quality electrodes, 15 clearly marked preset buttons, 4 outputs and fully adjustable intensity levels the HealthmateForever YK15AB is a therapeutic wonder. It will enable you to recover faster from strenuous workouts, recover quicker from accidents and surgery and help relieve stress after a tough day on the job so you can get the sleep you need. Comes complete with 3 AAA batteries and a comprehensive user manual. Our guide to the best ankle braces features some amazing products that will help you recover after an ankle injury, so be sure to check them out.
Key Features:
9 modes
LCD display
20 levels of adjustable intensity
8 connecting pads
Specification:
Brand

HealthmateForever

Weight

13 ounces
The 8 electrodes allow you to really spread the joy.
The LCD screen is very easy to read and switching between modes is effortless.
15 different pulses and massage settings allow you to fine tune your therapy.
The backlighting seems to kick out a bit quicker than it probably should.
AUVON Dual Channel TENS Unit Muscle Stimulator

The Auvon brand retains a simple goal towards delivering effective products – for their users to live smart and healthily. This is what spurred the creation of their drug-free, safe, and non-invasive device for managing pains effectively. The Auvon muscle stimulator makes use of the TENS functionality for effectively sending pulsating electrical electrodes to the nerves of the body to help relieve pain accurately. Insightfully, this procedure has been highly recommended for use by medical professionals for many decades and involves the implementation of the TENS functionality to relieve pain in a safe and natural way. What distinctively separates this product from others is its unique dual-channel mode of operation. Simply explained, this means that two separate recuperation procedures can be done at two different portions of the body, and at the same time.
Additionally, with up to 20 pre-programmed modes, there are more options for nerve relaxation as well as deep pain elimination. An advantage these modes provide is the incorporation of the 20 intensity level options were to give users maximal comfort while undergoing the procedures. The intuitive design of gel layers on the connector pads aid in releasing the electrodes from the skin after each treatment; this effective gel-stick design is also incredibly durable for up to 30 uses. Uniquely, this muscle stimulator comes with a pin connector to the gel pads, which is distinctive from other methods of operation and helps to establish a stable current throughout the treatment, and insightfully eliminates all forms of corrosion inclined to occur. Well-built and incorporated, the lithium batteries of this device can last up to a bewildering 10 hours of use with just one charge. With a pouch provided and its lightweight design, carrying this stimulator is sure to be convenient. You may also like these quality waist trainers from our list. Take a moment to check them out.
Key Features:
Medical-grade pin-styled electrode connectors
Independent A/B dual channels
20 modes
20 intensity levels
Specification:
Brand

AUVON

Model

AS8012041

Weight

11.2 ounces
NURSAL EMS TENS Unit Muscle Stimulator

Are you aware that both the acupuncture and the shiatsu massages are ancient techniques, greatly attested to deliver positive results when it comes to reducing tension and pain? From the cupping massage technique to the shiatsu massage, the Nursal muscle stimulator has all the right functionalities embedded for relief. Based on the theories of Traditional Chinese Medicine (TCM), the acupuncture technique is also embedded into this stimulator. Aside from traditional techniques, this muscle stimulator also offers various modes of operation, such as the kneading technique which involves the application of pressure onto the tissues that are situated under the skin to help relieve pain. Having this harmonious blend of techniques to aid in the management of certain conditions affirms that the Nursal muscle stimulator is indeed a highly effective device.
On the subject of stimulation, just like the previous product, this device operates based on the TENS and EMS functionalities. EMS helps to stimulate the muscles for an increased level of performance, whilst TENS contributes to the working capabilities of this device by sending electric electrodes to the nerves to relieve pain. These two amazing functionalities, along with the 16 incorporated modes, aid with treating many muscle mishaps. For effectivity at its best, this device also delivers 20 levels of intensity option to help penetrate the muscles for a pronounced delivery. Overall, the Nursal muscle stimulator comes with 8 engineered connecting pads, designed to send pulsating electrodes at whatever specified degree is set. You may also like some of these amazing heating pads from our list. Take a moment to check them out.
Key Features:
16 modes
8 connector pads
6 massage combinations
20 hours battery life
Specification:
Brand

NURSAL

Weight

12.8 ounces
TENS 7000 2nd Edition Digital TENS Unit (Muscle Stimulator)

The 7000 2nd Edition Digital TENS Unit is a full-service portable TENS kit whose main purpose is therapeutic. But it can also easily be used to warm up your cold stiff muscles before a run or lifting session. This company has been building high-quality FDA-approved TENS units for more than a decade and all their experience is on display here. It's super simple to switch between modes, super easy to customize the many presets and the tough carrying case lets you bring it with you wherever you may roam. If you suffer from back pain, be sure to check out our reviews of the best back braces and pick your favorite.
Key Features:
Multiple performance modes.
Powered by a single 9-volt battery.
4 TENS electrodes.
Drug free pain relief.
Durable carrying case included.
Specification:
Brand

TENS 7000

Model

TENS 7000

Weight

15.2 ounces
This is a comprehensive, easy to use kit from an industry leader.
With 4 electrodes and a large, clear LCD readout it's easy to fine-tune your therapy.
There probably won't be many occasions when you'll need all the power that's available through this unit.
Be careful when tuning the unit as you could inadvertently give yourself a little jolt.
iReliev TENS + EMS Combination Unit Muscle Stimulator

The iReliev Combination Muscle Stimulator provides 6 preset EMS modes and 7 preset TENS modes (including an arthritis preset). Intensity can be set to any one of 25 levels while the timing on any mode can either be accepted as is or adjusted to suit your particular needs. The build quality here is first-rate. The fact that the different channels can be set independently is a big plus. And, at 80 mA, there's more than sufficient power to tackle sore muscles or warm you up for the big game.
Key Features:
14 therapeutic modes.
EMS and TENS in one device.
Fully adjustable timer.
Lightweight and portable.
2 cables with 4 electrodes.
Specification:
Brand

iReliev

Weight

13.6 ounces
With 25 total intensity levels, there are a lot of different treatment options.
It's possible to fine tune the device to a high-degree of precision.
By and large, the electrodes stay where you put them.
We found the readout cluttered and sometimes confusing.
Ohuhu Rechargeable Muscle Pain TENS Unit




With a sleek modern profile and a graphical interface that organizes functions and presents them to you in easy to understand terms the Ohuhu Rechargeable TENS Unit is a lightweight therapy session that goes wherever you go. It features 16 presets, a fully adjustable timer and something we'd like to see in every electric muscle stimulator; a rechargeable lithium-ion battery. Fully FDA approved and light as can be you can take it in your gym bag for pre or post workout therapy.
Key Features:
Large easy to read screen.
16 pre-programmed applications.
For pain relief or workout assistance.
Rechargeable lithium-ion battery.
12 electrodes.
Specification:
Brand

Ohuhu

Weight

1.1 pounds
The 12 electrodes allow you to treat affected muscles from multiple vectors.
The build quality of the device is without a doubt among the highest on the market.
You can adjust it to anywhere from 5 – 60 minutes without much hassle.
Some of the treatment modes don't have much real-world applicability.

What the [email protected] TENS Unit lacks in aesthetic quality it makes up for in functionality with 9 different presets and 4 electrodes on 2 channels that can be independently programmed. The [email protected] runs on 4 AAA batteries and that's good because they're easy to find. But bad because they make the unit too heavy for your shirt pocket. To protect your knees while exercising, be sure to pick one of the best pairs of knee sleeves from our list.
Key Features:
Portable TENS device.
Uses 4 AAA batteries.
Aids exercise and recovery.
9 different preset modes.
1 year money back guarantee.
The presets are right up front in your face so there's no mistakes.
The fact that the channels can be independently set lets you really fine tune your session.
The device has a nice solid feel to it and allows plenty of room to manipulate the buttons with your thumb if you wish.
While the marketing is first rate the instruction manual is not.
Famidoc EMS/TENS Muscle Stimulator

The Famidoc EMS/TENS Muscle Stimulator machine helps you warm up before the big game and soothe your aching muscles after it. This is a dual purpose electrical stimulation machine with a large (if cluttered) LCD readout, 2 independently adjustable channels and 4 moderately sized electrodes. Once you get past the unnecessarily steep learning curve you're going to love the way it makes you feel. Just do yourself a favor and stock up on batteries. Our guide to the best foam rollers features some amazing products your muscles will love, so check them out.
Key Features:
EMS and TENS in one unit.
Independently adjustable channels.
Pain relief and muscle stimulation.
4 large electrodes.
Clear LCD readout.
Specification:
Brand

FAMIDOC

Weight

5.1 ounces
It's easy to use even if you've never used a device like this before.
You can easily switch back and forth between EMS mode and TENS mode.
We appreciate the ability to control the channels independently.
The pads aren't of the highest quality and there's no carrying case.
Has an insubstantial feel to it that we never got used to.
Belmint TENS Unit Electronic Pulse Massager

The Belmint TENS Unit is another versatile, reliable FDA approved muscle stimulation machine with a range of presets that can also be adjusted to fit your therapeutic needs. With 4 electrodes and an easy to use interface, you can take it anywhere and use it to help you recover from a traumatic injury or surgical procedure, or just to help you chill out after a tough day at work. Affordable and super-reliable it's our Best Value. You may also like some of the best massage tools from our list, so take a moment to check them out.
Key Features:
9 presets buttons.
Easily adjustable intensity level.
Uses 4 AAA batteries.
5 different massage settings.
Fully adjustable intensity.
Specification:
Brand

Belmint

Model

BEL-TENS

Weight

6.4 ounces
Has quite a bit in common with the [email protected] stimulator reviewed above.
It's very easy and painless to switch between modes to adjust levels and tweak intensity.
There's plenty of power available here. Just be careful not to overdo it.
With the 4 AAA batteries in place the unit becomes pretty heavy.
The adhesive on the electrodes is not the best.
Compex Edge 2.0 Muscle Stimulator




The Compex Edge 2.0 Muscle Stimulator has been getting a lot of positive press and it's easy to see why. With 4 independently programmable outputs, 8 electrodes and a lithium-ion rechargeable battery it's part workout enhancer, part physical therapist and features a host of useful presets. Tough, reliable and proven through rigorous clinical trials it's our Premium Pick.
Key Features:
TENS and EMS in one unit.
2 strength, 1 TENS and 1 recovery preset.
Easy to navigate menus.
4 high quality electrodes.
Rechargeable lithium-ion battery.
Specification:
Brand

Compex

Model

B0777X6XXX

Weight

1 pounds
The menu system takes some getting used to but it turns out to be a net positive once you do.
With 4 channels you have a lot of flexibility with your treatment options.
The rechargeable lithium-ion battery reduces weight and saves you a lot of headaches in the long run.
We felt the look of the device left a lot to be desired.
The inability to adjust time intervals in some cases is head-scratching considering the cost.
Pure Enrichment PurePulse EMS/TENS Combo

The Pure Enrichment PurePulse looks like an iPod but performs like a full-sized muscle stimulation machine you'd find in the doctor's office. It has 2 independently programmable channels, a large, clear LCD readout and it effortlessly shifts between EMS and TENS mode and between different presets in each mode. Small enough to fit in your shirt pocket it runs on 3 AAA batteries and comes with a best in class 3 year warranty. To save your joints from aching, be sure to check out our top picks of the best knee pads. 
Key Features:
8 preset TENS applications.
14 program modes in all.
Powered by 3 AAA batteries.
Large clear LCD screen.
Industry best 3 year warranty.
Specification:
Brand

Pure Enrichment

Weight

12.8 ounces
The iPod-esque design provides that warm fuzzy feeling of familiarity.
It's always a plus when these devices allow you to adjust the channels independently.
Has a 15-minute automatic shutoff so you don't inadvertently drain your batteries.
Build quality isn't all we hoped it would be.
Massage Therapy Concepts TENS/EMS Muscle Stimulator

The last item on our list of best electronic muscle stimulators is the Massage Therapy Concepts TENS/EMS unit. With nearly 2 dozen intensity settings, 12 presets and 4 sticky and effective electrodes it will wake up your sleeping muscles or help overworked, overstressed muscles find their happy place again. Looks like a smartphone and works like a charm. It's a great way to obtain drug-free pain relief and caffeine-free warm-ups. Be sure to also check out our guide to the best foot massagers for more high-quality products like this.
Key Features:
Large LCD touch screen.
20 different intensity settings.
Fully adjustable timer.
4 large electrodes.
EMS and TENS in one.
Specification:
Brand

Massage Therapy Concepts

Weight

14.2 ounces
The large smartphone-like screen is unique among muscle stimulators.
With a dozen presets, 20 intensity adjustments and an adjustable timer you'll find just the treatment you need.
The different channels are independently programmable.
Presumably to save battery power the LCD screen powers down too quick.
Muscle Stimulator Buying Guide & FAQ
Features To Look For In Muscle Stimulators
Battery life - The average life of a battery for an EMS device is around 10 hours. But be advised that the actual amount of time you get out of a charge will depend on the level of electrical stimulation, whether or not your device has an auto shutoff feature and, of course, the quality of the battery itself. Since not all muscle stimulators come with high-quality lithium-ion batteries.
The number of electrodes supported - Most of the best muscle stimulators have 2-4 electrodes typically attached to the unit with 2 cords. Those units with 4 electrode pads usually have cords that split part way down which allows for 2 electrodes at the end of each. In rare cases like our Best Choice the HealthmateForever you'll get 8 electrodes, each with their own cord. Be aware that some physical therapists think having so many electrodes all firing at once is overkill. Although there are others who state with equal authority that even a large number of electrodes firing simultaneously won't produce any negative results.
Programs and strength options - We love options. They're what the 21st century is all about. You have more choices for more things than ever before and why shouldn't that ethos extend to the muscle stimulator machine as well? The best muscle stimulators offer a range of performance options including various types of electronic "massage" and pulses intended to do everything from relax you after an intense workout to help you recover after a traumatic injury. One thing this type of device won't do is create muscle mass.

Muscle Stimulator FAQ
Q: What is EMS?
A: EMS stands for "electrical muscle stimulation". EMS has received quite a bit of media attention in recent years for being an effective way to help people who have suffered from traumatic injuries regain use of the impaired limbs and as a way for athletes and others to warm up prior to working out. It has also found use as a way to help soothe sore aching muscles in the aftermath of a vigorous workout and as a general aid in training. While EMS may well help people warm up more effectively so they can optimize their workout efforts EMS machines by themselves won't create muscle mass. In the US EMS machines are regulated by the FDA.
Q: Does electrical muscle stimulation work?
A: EMS is effective in helping people recover from injuries and surgery, in helping them warm up prior to their workout, in helping people relax and in treating sore aching muscles in the aftermath of a strenuous workout. Many people also use the electrical muscle stimulation machine to help relieve pain and others as a way to help burn fat. Muscle stimulation can also help in the repair and recovery of joints that have been injured while playing sports. And EMS is being used to help those suffering from impaired movement (such as stroke victims) prevent muscle atrophy and regain movement, if only on a limited scale.
Q: Can muscle stimulators help grow muscles?
Q: By themselves, muscle stimulation machines cannot grow muscles. Why? Because muscle growth requires you stress the muscle to the point that the muscle fibers actually tear. The body then moves in and replaces this torn muscle tissue with larger, stronger tissue. This tearing of the muscle is at least in part a result of working the muscle through the entire range of motion. Something an EMS machine simply can't do. Electric muscle stimulation machines can, however, help you warm up more effectively and this, in theory, should enable you to get more from your workouts. Which of course means larger, stronger muscles.

Q: How long does TENS treatment last?
A: TENS is a kind of therapeutic treatment, rather than a way to enhance workouts (although there are those who have adapted it for that purpose). Therefore how long you experience benefits from a particular treatment will depend almost entirely on how aggressively you apply the TENS to the affected area and, of course, the nature of the affliction you are treating. That said, instances where TENS equipment actually resulted in damage from "overuse" are rare. So if you need to use the device several times a day there should be nothing stopping you from doing so.
Q: Is TENS treatment safe?
A: As we mentioned, it's unusual for TENS to result in actual physical damage, even when it is applied repeatedly over the course of the day and during any number of days in a row. However, there are some individuals who should not engage in this, or any type, of electrical stimulation without first consulting with their doctor, including:
People with a pacemaker - It is likely that any type of electric therapy device will present problems for people with pacemakers. While there are some pacemakers on the market today that are not affected by such devices they are still relatively small in number. Therefore, you should never use this or any EMS device if you have a pacemaker unless specifically cleared to do so by your doctor.
Pregnant women - While the TENS device itself should present no threat whatsoever to the health of the pregnant woman there has not been sufficient scientific study conducted to be able to state with confidence that it poses no threat to the developing fetus. Therefore, the safe route is the right route and pregnant women should not use any type of EMS device.
Those with epilepsy - Epilepsy is a neurological condition related to the way electrical impulses are processed by the brain. Therefore, many doctors believe it is theoretically possible that engaging in electrical muscle stimulation could somehow initiate an epileptic seizure. It should be emphasized that there is at this time, no conclusive evidence that this would occur. But neither is there conclusive evidence that it would not.
Lymphedema - Lymphedema is the result of a compromised lymphatic system and results in localized fluid retention in those affected. It's thought that TENS treatment may aggravate lymphedema and perhaps result in ever greater amounts of fluid retention. Therefore those with lymphedema are advised to avoid electrical muscle stimulation machines.
Sign Up Now
GET THE VERY BEST OF GEARHUNGRY STRAIGHT TO YOUR INBOX