Best Sleep Trackers in 2022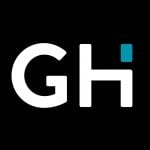 This product guide was written by GearHungry Staff
Last Updated
November 14, 2018
GearHungry Staff
GearHungry Staff posts are a compilation of work by various members of our editorial team. We update old articles regularly to provide you the most current information. You can learn more about our staff
here
.
GearHungry may earn a small commission from affiliate links in this article.
Learn more
Back when you were younger, you might have lived by the mantra that sleep is for the weak, however, after one too many late nights cramming for exams, playing video games, and witnessing one too many sunrises after a long, wild night, you've come to realize it is, in fact, the opposite. Recently, there's been a huge emphasis on the importance of sleep for our physical and mental wellbeing. This is why people have started investing in the best sleep trackers so they can obtain vital, eye-opening data on how they're sleeping and what they can do to change. Everybody deserves a good night's sleep and there are few things that feel better than waking up completely refreshed, so whether you're looking for wearable or non-wearable sleep trackers, we've got all the answers below.
The Best Sleep Tracker
Withing/Nokia Sleep Tracker Pad
Nokia may have fallen depressingly off the deep end since the glory years of the 3310, but they're back and trying something different. Working together with Withing, they've developed the Sleep Tracking Pad, which is a sleep analyzer that slides under the mattress, monitors sleep cycles, analyzes your heart rate during slumber, and even detects snoring, so you'll soon find out if you're as bad as a snorer as people have always claimed. The pad is accompanied by the Nokia Health Mate app, which evaluates your sleep quality and identifies areas for improvement. To make it easy for anybody to use, it will automatically sync, which saves confusion, incorrect setup, and misreadings that results in the wrong advice being given.
Key Features:
Delivers sleep cycles, tracks heart rate, detects snoring
Checks sleep disturbances
Enhances sleep environment
Automatic synchronization
Home automation with IFTTT
Compact and comfortable
Specification:
Brand

Withings

Model

3700546703553

Weight

9.6 ounces
Connects with Alexa Skill
In-app sleep coaching programme
Wake up to all the data you need
Beautyrest Sleep Tracker Monitor
The Beautyrest Sleeptracker Monitor is one of the best examples of non-wearable tech for tracking and collecting data on your sleep. Instead of wrapped around your wrist, it's placed under the mattress and works by recording the shifting, rolling, and occasional disturbance to provide you with all the info you need upon waking up. Unlike some models of sleep tracker available, it can be set so that it registers only your movements and not your partners, or even any pets that decide to join you in the night, giving you highly personalized sleep data and sleep coaching to help you get the best night's sleep possible. To upgrade your sleeping experience even when you are camping, check out our camping pillows review,
Key Features:
Powered by AI
Works with all mattress types
Highly accurate sensors
Intuitive app
Personalized sleep data
Alexa compatible
Specification:
Brand

Beautyrest

Model

BRST-20

Weight

1 pound
Quick set up
Continuously learns sleep patterns
Tracks body movement and wakefulness
SleepScore Max Sleep Tracker Improvement System
The SleepScore Max sleep Improvement System is a cool, non-wearable sleep monitor device that sits on your bedside table while watching and analyzing your sleep, but not in a creepy way. It's claimed that it will improve sleep by an average of 45 minutes, and can even set sleep goals for the day or week while providing data for your doctor to help you solve all your sleeping struggles and gives you science-based advice, all of which is pretty cool. However, there isn't an automatic sleep tracking feature, meaning there's quite a lot of manual input required for the most detailed feedback, that being said, it's still useful, looks good, and as long as you remember to input everything you need to, you're guaranteed results.
Key Features:
Free companion smartphone app
Sleep Score with ResMed technology
Personalized and science-based recommendations
Improves sleep
No subscription
Comprehensive research
Specification:
Brand

SleepScore

Model

SleepScore Max
Enhances sleep quality within one week
Compatible with variety of devices
Doesn't require you to wear anything or place under mattress
No automatic sleep tracking mode
Fitbit Charge 2 Sleep Tracker
Everyone associates the Fitbit Charge 2 as primarily a piece of wearable tech designed solely as a fitness tracker, but along with tracking your steps, heart rate, and workouts, it's also awesome as a sleep monitor. The PurePulse feature automatically tracks heart rate and also recognizes exactly when you drift off to the land of nod for an accurate sleep reading. Furthermore, it eliminates the feeling of wanting to smash your phone against a wall every morning by waking you up with a gentle, silent and vibrating alarm that eases you out of sleep, instead of tearing you from your slumber like some sadistic experiment in stress and detachment issues.
Key Features:
PurePulse continuous, automatic, heart rate tracking
Automatically tracks sleep
Text, call, and calendar display
Silent, vibrating alarm for comfortable wake up
Specification:
Brand

Fitbit

Model

FB407SBKS

Weight

1.12 ounces
Lightweight and compact design
Up to 5-day battery life
Interchangeable bands
Fitbit Versa Smart Watch Sleep Tracker
Another Fitbit, this time the Versa Smart Watch, which provides a different sort of design than the classic look, but is still mightily useful as a sleep monitor watch. Like other Fitbit and general waterproof smartwatch products, this tracks your activity all day from the moment you wake up all the way up until, well, the moment you wake up the next day. It can split your sleep cycle into stages, recognizing where you're in a deep slumber, where you're dreaming and when is the optimum time to wake you up. This data is then seamlessly transferred into the app and allows you to check out and make changes to your sleep habits. Be sure to also check out our list of the best inflatable air mattresses for more great items like this.
Key Features:
Tracks activity all day long
Seamless app experience
Records sleep stages
More than 4-day battery life
Specification:
Brand

Fitbit

Model

816137029025

Weight

11.4 ounces
Multitude of other uses
Clear, easy to read screen
On-screen coaching
Some interference with other apps if using in tandem with smartphone
ResMed S+ By Personal Sleep Tracker Solution
Our pick for the best sleep tracker if we're looking purely at value is the ResMed S+ Personal Sleep Solution. This little device syncs seamlessly with either smartphone or tablet, giving you immediate information as soon as you wake up, as well as offering reasons for your sleep habits, both good and bad. This kind of information is essential for learning how you can get the best sleep possible, and features such as environmental and lifestyle analysis help contribute to a better all-around idea of what you can change for a more comfortable, undisturbed night's sleep. It might be a little frustrating to set up for some, but the rewards are more than worth it. Make sure you also check our guide to the best earplugs for sleeping.
Key Features:
Syncs with smartphone or tablet
Learn what's influencing sleep patterns
Delivers personalized feedback on sleep habits, bedroom environment, and lifestyle
Detects key factors affecting sleep
Specification:
Brand

ResMed

Model

22102

Weight

2 pounds
69% of users reported improved sleep significantly within first week
Contactless sensor
Distinguishes between two people so as not to collect conflicting data
Fitbit Alta HR Sleep Tracker
Our third and final Fitbit sleep tracker watch is the Fitbit Alta HR. this is perhaps the most popular of Fitbit products, and it feels like everyone has or knows someone who's embraced its convenience. Using the PurePulse system, it automatically recognizes when you've fallen to sleep and tracks sleep data, identifying different stages of sleep and collecting accurate information for your benefit. Furthermore, the connected Fitbit app displays this data in an easy-to-understand way, as well as providing info about the rest of your day too, for maximum analysis.
Key Features:
PurePulse tracks sleep data
Identifies different stages of sleep for accurate information
Fitbit app displays recorded data for your whole day
Automatically tracks sleep
Specification:
Brand

Fitbit

Model

FB408SBKL

Weight

0.8 ounces
Provides variety of data aside from sleep info
Works with a number of devices
Easy to reboot if it malfunctions
Wristband not as durable as other products
Nokia Steel HR Hybrid Sleep Tracker
Finally, we've come to the end of the cycle, but we assure you the last 9 products have not been a blissful dream, but instead real, true, useful information, and we're not done just yet. The Nokia Steel HR Hybrid smartwatch combines excellent sleep tracking with useful day-to-day data collection to provide you with an all-in-one piece of wearable tech. The sleep cycle analysis is crucial for finding out just where you're losing the most sleep, while the vibrating alarm encourages you to wake up, instead of demanding you get out of bed right this minute, giving you a more natural wake up call that doesn't feel like you've been robbed of precious minutes. Additionally, the Free Health Mate app collects and stores info for you to view whenever you like, meaning you can keep track of what you need, even though the Steel HR is happy to do the hard work for you. What teamwork, hey?
Key Features:
Long-lasting battery
Sleep cycle analysis
Silent, vibrating Smart Wake Up alarm
Smart notifications
Specification:
Brand

Nokia

Model

HWA03 Black 40mm

Weight

1.76 ounces
Automatic synchronization
Free Health Mate App
Additional activities recognized
Requires manual button pressing to view some data
Sleep Tracker Buying Guide & FAQs
Features To Look For In Trackers
There's an array of great sleep trackers for you, so before you take the plunge and make a decision on which one you want, make sure you consider these features.
Battery life - We live in a world where it feels like we're always charging, and having low battery alerts on any of our devices sucks. A sleep tracker that has a long-lasting battery means you don't miss out on important sleep data and can make changes whenever you need.
Adjustability - We're not all the same size, so it helps that wearable sleep trackers can be adjusted to suit your wrist or finger. This is important for a number of reasons. Primarily, it has to do with comfort, but perhaps more essentially is that something that is too large or too small could cause inaccurate readings and give you information that is, frankly, useless.
Advanced Tracking - For some, tracking your general sleep is good enough, but it's also useful to have advanced tracking features included with the watch, ring or pad. This can include different stages of sleep, heart monitoring during your sleep, as well as restlessness and even snoring. While not essential, and even though this tracking may cause it to cost extra, you might want it for the best results possible.
Additional Features - If it's not just sleep tracking that you're looking for, products that come packed with a load of additional features are a great way of maximizing your tracker and getting your money's worth (because the best sleep trackers aren't cheap, yo). These features can include heart rate monitoring, step counter (if wearable), and app connectivity, making them much more of an all-in-one tracker than just something used to help you improve your sleep.
Types of Sleep Trackers
There are two types of sleep tracker you can buy, these are a wearable sleep tracker and a non-wearable sleep tracker.
Wearable Sleep Trackers
The item most associated with this is a sleep tracker bracelet such as the Fitbit or similar. These are constantly on your wrist and collect information throughout the day. They are good if you want to collect more than just sleep data, such as data for workouts, step counter or heart rate and also have extra features like music streaming, calendar, and other apps.
Non-wearable Sleep Trackers
The non-wearable sleep trackers typically fit under the mattress and analyze your sleep patterns and habits. There are varying degrees of non-wearable sleep trackers, from the basic to the more advanced. Some will automatically track sleep, whereas others will require manually setting. Because they are designed purely for sleep, they could be considered the best sleep tracking device as there's nothing else they are required to do.
Sleep Tracking App vs Sleep Tracking Device
App
The app means you don't have to purchase an actual device. However, the best apps will still cost you money. Due to the fact they're on your smartphone or tablet, you run the risk of knocking them off the bed during the night, which would interfere with correct readings. Some will have a built-in alarm that wakes you up when you enter the light sleep stage.
Device
Despite the extra cost, sleep tracking devices are, arguably, a much better investment as they are hardware specifically designed to track sleep and come with all the necessary protections. They're also less hassle, and will typically activate automatically instead of requiring manual switching on or off. Furthermore, the best sleep tracker wristband will come complete with a built-in or complementary app.
Benefits of Using a Sleep Tracker
There are many benefits of using a sleep tracking device. They include:
Identifying sleep problems and helping you find solutions to solve them. We live in a time where we find it hard to switch off, whether that be an addiction to social media or the current always-on culture many workplaces possess. This can have a negative effect on your sleep and cause you to wake up everyday feeling like you didn't sleep a wink.
Easier wake up with silent, vibrating smart alarms that will ease you gently out of your sleep and into the day. This has been proven to be much more beneficial than the traditional ringing of an alarm clock, and lets you wake up at your own pace instead of being forced into being awake and thus missing out on that precious stage between being asleep and being awake.
Teaching yourself and others how to get a better night's sleep. Data collected from a variety of sleepers will help doctors better understand how the population as a whole can get a better night's sleep and in turn be more productive at work or play.
Sleep Tracker FAQs
Q: What is a Sleep Tracker?
A: A sleep tracker is an app or device that monitors your sleep. Some are connected to your body through wearable tech, while others rely on pads and sensors placed in the bed that monitor your movement. They can recognize restlessness, stages of sleep, and some will provide an alarm at the perfect wake up time.
Q: How does sleep tracking work?
A: There are several ways that sleep tracking works.
Actigraphy - This is non-invasive and senses your movement to determine how well your sleep is going. They use accelerometers, which are tiny chips that are placed in devices, including your smartphone and convert movement into signals.
Heart Rate - your heart rate lowers when you're sleeping because it doesn't need to work that hard. Trackers that have pulse readers can use this to identify different stages of sleep.
Brain Activity - Also known as EEG, which measures brain waves and knows when you've shut yourself off for the day.
Q: How accurate are personal Sleep Trackers?
A: This varies from tracker to tracker, and any research is quickly made obsolete as soon as a new device is released. While there are still some teething problems in misidentifying certain parts of sleep or confusing laziness with being asleep, they can still provide a decent amount of information for the user that can set you on the path towards better sleep.
Q: Is it safe to wear a Sleep Tracker when sleeping?
A: Um, yes. Wearable sleep trackers are designed to be lightweight and comfortable, so you don't need to worry about waking up during the night and having to remove it because you just can't bear it anymore. It's much safer than having your phone next to you, for both you and the phone, and allows you to separate yourself from your screen before bed.
Q: Who Needs a Sleep Tracker?
A: Anyone could need a sleep tracker, but they're primarily used by people who have trouble sleeping and want to get to the bottom of what's causing these problems. Despite this, there are benefits for everybody to use a sleep tracker, even if it's just to brag about how well you slept last night and have the data to back that claim up.
Sign Up Now
GET THE VERY BEST OF GEARHUNGRY STRAIGHT TO YOUR INBOX