Best Dog Life Jackets In 2022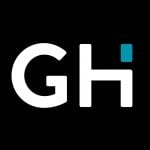 This product guide was written by GearHungry Staff
Last Updated
April 15, 2020
GearHungry Staff
GearHungry Staff posts are a compilation of work by various members of our editorial team. We update old articles regularly to provide you the most current information. You can learn more about our staff
here
.
GearHungry may earn a small commission from affiliate links in this article.
Learn more
Aerobic exercises are vital to the health of your canine companion. As with humans, swimming helps dogs build muscle strength and cardiovascular fitness. But, not all hounds are built to swim. Some dogs have lower body fat, others like bulldogs have large chests, which makes them heavy and tire out easily in the water. In order to keep your dog safe and insulated in the water, you need to invest in the best life jackets for dogs to insulate them and keep them safe in the water.
The Best Dog Life Jacket
Outward Hound Granby Splash Dog Life Jacket
The Outward Hound Granby Splash Dog Life Jacket is an outstanding life jacket for your dog for quite a number of reasons. To begin with, the life jacket comes with dual grab handles, which makes it well suitable for grabbing large dogs from the water and placing him on dry land. For those periods when your dog faces imminent danger in the water, you can easily grab it and take it out instead. This life jacket comes with chest straps and belly buckles used to maintain a secure and safe fit for your dog. There is also a wide variety of sizes for you to make a choice from, with ranges between SX to SL.
Then, the manufacturers of the dog life jacket were intuitive enough to throw in reflective piping on the dog life vest. Coupled with the bright red color that the jacket already has, you can rest assured that visibility won't be a problem – even if you choose to take your dog outside in the dark for a quick dip before bed. Lastly, the jacket incorporates foam panels and effective buoyancy, thus ensuring that your canine is kept above water at all times. For more amazing products for your pet, check out our selection of the best hoodies for dogs.
Key Features:
Buoyancy and foam panels
Reflective piping
Dual grab handles
Specification:
Brand

Outward Hound

Model

22019

Weight

7.2 Ounces
Vivaglory Ripstop Dog Life Jackets
The Vivaglory Ripstop Dog Life Jackets is constructed with additional padding, which provides more buoyancy in the water while also allowing your dog to move as it likes efficiently. Suitable for active canines that love getting into the water. A strategically placed neck floats ensure your dog's head is always above water even when it seems tired. There's also a fastening system around the belly and neck that keeps your dog secure in the floatation device. As expected, you'll find a sturdy grab handle on the life jacket so you can easily pull the pet out of the water in emergency situations. There's a D-ring with the product for swift leash attachment and a quick-release buckle for taking it off seamlessly. As for visibility, you have the pink hue of the life jacket to thank, as the bright color makes it easy for you to spot your dog. You can also get this life jacket in seven other moderately bright colors. To keep your pet comfortable at home, check out our selection of the best dog beds and pick your favorite.
Key Features:
Pink color for easy visibility
D-ring for hooks
Additional padding
Specification:
Brand

Vivaglory

Weight

6.4 Ounces
RUFFWEAR – Float Coat Dog Life Jacket
Ruffwear is one of the most popular manufacturers of performance outfits for dogs. They make just about everything for canines- leashes, dog bark collars, harnesses, and others. How did they do with the Float Coat Dog Life Jacket? Not bad, actually. It's a solid dog life vest that works well for a wide array of water-based activities, as it affords your dog the ability to swim seamlessly and still stay above water thanks to the addition of closed-cell foam panels. The panels support your pooch when swimming upright, so its stamina in the water is effectively supported. Beyond the color options, this life jacket comes in a range of sizes up to XL.
You also get a strong handle to help get your dog out of the water, which we won't advise you to use for dogs with much larger weight. Beyond this, you get a water-compatible webbing mechanism for stability in the water and reflective trim for added visibility at night. You may also be interested in some of the best dog agility tunnels from our list, so check them out.
Key Features:
Comes in 5 sizes
Closed-cell foam panels
Telescoping neck closure
Specification:
Brand

RUFFWEAR

Model

45102-601M

Weight

15.2 Ounces
Outward Hound Dawson Dog Life Jacket
Definitely one of the best things about this life jacket for dogs is the organization and how sturdy it looks. The Outward Hound Dawson Dog Life Jacket, however, is slightly different from the other products on this list. What makes the Outward Hound Dawson Dog Life Jacket standout from others in our list is the neoprene material, which is often used in scuba gear. This material ensures your canine is insulated from the cold while swimming. You also have a front float for the neck region, which provides head support for your pup. This is particularly useful when your dog is tired or can't keep his head straight in the pool.
The dual grab handles also offer much more control compared with jackets with single handles. This rescue handle, along with the reflective detailing, are two reasons why the Dawson scores high marks for safety. However, this dog life jacket is not suitable for late-night swimming. As well-built as it is, the Dawson doesn't come with reflective panels, which allows you to spot your dog in the dark. To keep your pet entertained, check out our guide to the best dog ball launchers and pick the right one.
Key Features:
Grab handle
Warming and insulation material
Side foam panels
Specification:
Brand

Outward Hound

Model

22094

Weight

10.4 Ounces
The ASENKU Dog Life Jacket comes with a shark-esque design, which will definitely make your dog more stylish in general. The life jacket for dogs is made of high-grade polyester oxford nylon, although its interior is made of pearl cotton foam. Thanks to the combination of these materials, the life jacket has a sturdy build that can withstand tears and rips, as well as quick-drying and effective water drainage.
The ASENKU life jacket also incorporates an under-chin front float that supports your dog to effectively keep its head above the water. For emergency situations, there's a grab handle that aids quick removal, but this is not dual, so you have to be careful when using this to lift a wet dog out of the water. This life jacket doesn't come with reflective panels—which is a shame. In addition, the color doesn't look bright enough to be spotted at night. Your pet will also like some of the best dog balls from our list, so check them out.
Key Features:
Waterproof design
Under-chin float
D-ring hook
Specification:
Brand

ASENKU

Weight

8.3 Ounces
HAOCOO Dog Life Jacket Vest
The HAOCOO Dog Life Jacket Vest is made from high-grade polyester oxford nylon fabric, pearl cotton foam, and mesh fabric. Of course, both combine to ensure that the dog life jacket won't rip, is able to accommodate moisture, and can dry the water off its surface much faster than others.
The size variants are much more restrictive than what's applicable with other manufacturers (you just have Small, Medium, and Large), so dog owners don't have much in terms of options for the dog life vest. However, the manufacturers maintain that the jackets will be able to accommodate dogs of all sizes regardless. It comes with an adjustable belt and some quick-release buckles that make slipping on or off as easy as possible. Beyond the usuals, it has reflective stripes and a strong D-ring hook for leash attachment. Be sure to also check out our selection of the best dog treats from our list for more amazing products your pet will enjoy.
Key Features:
Great for all water-related activities
D-ring hook
Effective water-drying material
Specification:
Brand

HAOCOO

Weight

8.3 Ounces
Camo Pet Life Preserver Jacket
Would you like your pooch looking like one of those canines from classic action movies that are used by law enforcement to fight criminals? Then you should get the Camo Pet Life Preserver Jacket for sure. So far, the awesome camo design of the dog life jacket seems to be the most distinctive feature that it has. The others, however, are standard stuff. You have an adjustable design that is available in five different sizes, although it's worth noting that the product is made from a comfortable and lightweight mesh fiber for the comfort of your furry friend.
As expected, you also find reflective details for low-visibility situations and a top handle on the life jacket for emergency cases. If you take your dog hunting a lot, this is a great option for you. Although, combining a reflective trim with a camouflage design are two risky options. The camo might be the best option for rough water situations. Don't forget to also check out our selection of the best dog joint supplements that will help your pet stay healthy.
Key Features:
Breathable materials
Reflective panels
Cool aesthetic design
Specification:
Brand

yoyoung

Weight

12.6 Ounces
Dog Life Jacket Buying Guide & FAQ
Features To Look For In Dog Life Jackets
The Right Size - The size has to be one of the most important factors that will determine your choice of a life jacket for your dog overall. No matter what the other benefits of a life jacket are, you won't be able to enjoy them much if it doesn't fit your dog.
A smaller life jacket will cause discomfort and make it difficult for your pooch to move freely in the water. On the flip side, a loosely fitted life jacket won't offer much help to your pup.
So, striking a balance is important. Thankfully, every manufacturer whose products have been reviewed in our list provide a size chart so you can make informed choices.
Buoyancy- A life jacket with the right amount of buoyancy will be able to keep your dog afloat in the water. So, the importance of this feature can't be overstated.
At the end of the day, some puppies tend to be very anxious, meaning that they'll need a little bit of help to stay above water. Some dogs are also heavier than normal, so while dogs can naturally swim, these ones will need some assistance whenever they go for a splash.
Some vests come with floatation mechanisms under their bellies, around the sides and back of the dog. However, some have floatation mechanisms in the neck area to ensure that your dog's head is kept above the water.
Handles - Handles are usually a given when it comes to dog life vests, but you should look out for them still. It's not unusual to buy a jacket without a handle. If you need to pull your dog out of the water during an emergency, handles are important. The lifting ability could be the difference-maker between whether your dog lives or drowns.
In addition, there are some older dogs that aren't so agile who require more assistance to get out of the water. The lifting mechanism can also be used as a harness or a spot for you to attach a leash (although most jackets come with special rings for those).
Also, make sure that the handles are strong and sturdy. So, you don't end up with a product that tears out during use.
Colors - With life jackets for dogs, you need a product with a bright color, so your dog remains visible in the water – particularly in the dark where visibility is poor.
The visible factor isn't just for you; of course, bright colors mean that jet skiers, surfers, and other people who might be at the water body can see your pooch and steer clear of it. Then, apart from the bright colors, a lot of vests come with reflective panels, too – just as a means of ensuring additional safety.
Fit - The fit is a bit of a tricky one because you can't really purchase the right fit for your dog until he or she puts it on and you see its effects on how the dog moves. Regardless, if you'll be going to shop for life jackets for small dogs at a local store, make sure to keep the fit in mind.
There are life jackets for big dogs and life jackets for small dogs. A life jacket with the perfect fit won't impede your dog's ability to move seamlessly. It's that simple. This means that wearing the life jacket won't cause your dog to lose mobility in the water and will be able to, well, actually swim.
Dog Life Jacket FAQ
Q: What is a dog life jacket?
A: A dog life jacket is a piece of floatation equipment designed to keep your hound safe in the water. It does this by keeping your pup's head above water and providing support when it gets tired. They are often made with breathable padded and sturdy materials. They come in a range of colors and features that include a D-ring, buckles, reflective trims, and handles.
Q: Why do dogs need life jackets?
A: In truth, dogs are good at swimming. However, the problem is that they can't swim for long. So, if you're out at sea and a disaster occurs, you might be able to swim to safety to shore, but your dog might not. In addition to the issue of swim time, we also need to keep in mind that some dogs are older and much heavier than others. Ergo, the need for life jackets. We also have the issue of hypothermia in dogs with thick coats. Life jackets like the Dawson Dog Life Jacket are great for insulating your dog from cold and keeping their body temperature within the required range. Life jackets also serve as an aid for teaching your pup to swim. It keeps them buoyant on the surface of the water and encourages them to use all fours to move in the water.
Q: Are life jackets just for boat trips?
A: Not necessarily. Sometimes, your canine wants to be with you at all times, and that could include days when you go hunting or kayaking. If you also move around with your dog, you might want to have a life jacket handy, so it can get into the water with you at a moment's notice.
Sign Up Now
GET THE VERY BEST OF GEARHUNGRY STRAIGHT TO YOUR INBOX