Best Dog Life Jackets In 2021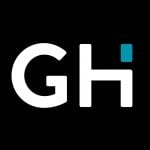 This product guide was written by GearHungry Staff
GearHungry Staff
GearHungry Staff posts are a compilation of work by various members of our editorial team. We update old articles regularly to provide you the most current information. You can learn more about our staff
here
.
GearHungry may earn a small commission from affiliate links in this article.
Learn more
Aerobic exercises are vital to the health of your canine companion. As with humans, swimming helps dogs build muscle strength and cardiovascular fitness. But, not all hounds are built to swim. Some dogs have lower body fat, others like bulldogs have large chests, which makes them heavy and tire out easily in the water. In order to keep your dog safe and insulated in the water, you need to invest in the best life jackets for dogs to insulate them and keep them safe in the water.
The Best Dog Life Jacket
Dog Life Jacket Buying Guide & FAQ
Features To Look For In Dog Life Jackets
The Right Size - The size has to be one of the most important factors that will determine your choice of a life jacket for your dog overall. No matter what the other benefits of a life jacket are, you won't be able to enjoy them much if it doesn't fit your dog.
A smaller life jacket will cause discomfort and make it difficult for your pooch to move freely in the water. On the flip side, a loosely fitted life jacket won't offer much help to your pup.
So, striking a balance is important. Thankfully, every manufacturer whose products have been reviewed in our list provide a size chart so you can make informed choices.
Buoyancy- A life jacket with the right amount of buoyancy will be able to keep your dog afloat in the water. So, the importance of this feature can't be overstated.
At the end of the day, some puppies tend to be very anxious, meaning that they'll need a little bit of help to stay above water. Some dogs are also heavier than normal, so while dogs can naturally swim, these ones will need some assistance whenever they go for a splash.
Some vests come with floatation mechanisms under their bellies, around the sides and back of the dog. However, some have floatation mechanisms in the neck area to ensure that your dog's head is kept above the water.
Handles - Handles are usually a given when it comes to dog life vests, but you should look out for them still. It's not unusual to buy a jacket without a handle. If you need to pull your dog out of the water during an emergency, handles are important. The lifting ability could be the difference-maker between whether your dog lives or drowns.
In addition, there are some older dogs that aren't so agile who require more assistance to get out of the water. The lifting mechanism can also be used as a harness or a spot for you to attach a leash (although most jackets come with special rings for those).
Also, make sure that the handles are strong and sturdy. So, you don't end up with a product that tears out during use.
Colors - With life jackets for dogs, you need a product with a bright color, so your dog remains visible in the water – particularly in the dark where visibility is poor.
The visible factor isn't just for you; of course, bright colors mean that jet skiers, surfers, and other people who might be at the water body can see your pooch and steer clear of it. Then, apart from the bright colors, a lot of vests come with reflective panels, too – just as a means of ensuring additional safety.
Fit - The fit is a bit of a tricky one because you can't really purchase the right fit for your dog until he or she puts it on and you see its effects on how the dog moves. Regardless, if you'll be going to shop for life jackets for small dogs at a local store, make sure to keep the fit in mind.
There are life jackets for big dogs and life jackets for small dogs. A life jacket with the perfect fit won't impede your dog's ability to move seamlessly. It's that simple. This means that wearing the life jacket won't cause your dog to lose mobility in the water and will be able to, well, actually swim.
Dog Life Jacket FAQ
Q: What is a dog life jacket?
A: A dog life jacket is a piece of floatation equipment designed to keep your hound safe in the water. It does this by keeping your pup's head above water and providing support when it gets tired. They are often made with breathable padded and sturdy materials. They come in a range of colors and features that include a D-ring, buckles, reflective trims, and handles.
Q: Why do dogs need life jackets?
A: In truth, dogs are good at swimming. However, the problem is that they can't swim for long. So, if you're out at sea and a disaster occurs, you might be able to swim to safety to shore, but your dog might not. In addition to the issue of swim time, we also need to keep in mind that some dogs are older and much heavier than others. Ergo, the need for life jackets. We also have the issue of hypothermia in dogs with thick coats. Life jackets like the Dawson Dog Life Jacket are great for insulating your dog from cold and keeping their body temperature within the required range. Life jackets also serve as an aid for teaching your pup to swim. It keeps them buoyant on the surface of the water and encourages them to use all fours to move in the water.
Q: Are life jackets just for boat trips?
A: Not necessarily. Sometimes, your canine wants to be with you at all times, and that could include days when you go hunting or kayaking. If you also move around with your dog, you might want to have a life jacket handy, so it can get into the water with you at a moment's notice.
Sign Up Now
GET THE VERY BEST OF GEARHUNGRY STRAIGHT TO YOUR INBOX