Best Dog Treats In 2021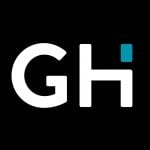 This product guide was written by GearHungry Staff
Published
February 18, 2020
Support us! GearHungry may earn a small commission from affiliate links in this article.
Learn more
They're your best friend, your faithful companion, and they're in need of a little present every now and again. Dog treats are not only used for training, but for rewarding your pup and fortifying the benefits of positive reinforcement. It's a win-win: they get something they love, and you get to reward good behavior and make them happy at the same time.
Dog treats aren't just tasty, though; they actually come with oral and digestive health benefits now. Thanks to plenty of dog owners advocating for better ingredients in the items they give their dog, this list is jam-packed with companies who have listened, made astounding dog treat varieties, and continue to produce great-tasting, healthy dog treats for Fido.
The Best Dog Treat
Dog Treat Buying Guide
Features To Look For In Dog Treats
Teeth Cleaning - The best dog treats will also actually clean your pup's teeth. While their saliva does a good job of keeping those chompers clean, it can't do everything. The rigid designs and perfect hardness levels help to scrape plaque, tartar, and old bits of food off their teeth, so you can feel good about giving them a treat knowing it's positively impacting their oral health.
Natural Preservatives - Vitamins can be used as a natural preservative in dog bones, but you have to be careful. It greatly mitigates the shelf life as well as the flavor profile in each dog treat. You want to be careful with the preservatives associated with the dog treat, and be aware of dietary restrictions your pet might have.
Quality - Quality comes down to the source of ingredients, the grade of those ingredients, and whether they're naturally sourced or not. To make things clear, just because something is natural doesn't mean it's good for your dog's health. It's important to do your own independent research on the individual ingredients listed on the packaging of the dog treats that you have in mind, so you can explain them on a biologically fundamental level before feeding them to your pup.
The best!
Gear, gadgets & stuff for men
Straight to your inbox