Best Hoodies For Dogs In 2021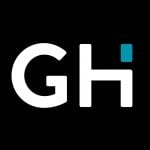 This product guide was written by GearHungry Staff
Published
February 20, 2020
GearHungry Staff
GearHungry Staff posts are a compilation of work by various members of our editorial team. We update old articles regularly to provide you the most current information. You can learn more about our staff
here
.
GearHungry may earn a small commission from affiliate links in this article.
Learn more
Winter and spring may be a cold drag, but with it comes a whole new special excuse to dress your pooch in some of the most fashionable dog hoodies. It's more than just how totally adorable they look clad in a nice warm hoodie, but the warmth they are provided with in such chilly seasons. A lot of people (haters) argue about the necessity of dressing dogs up, but hey, it's cold, and they should be warm too. Dogs may seem quite fine on their own during cold seasons, but trust us when we say that their fur is not enough coverage for the intense cold and chills during the winter. Plus, if you want to dress your dog up, it's really no one's business, as the best dog hoodies are totally safe, and the good ones (like the ones listed here) are extremely comfortable too. So, regardless of the weather, check out some of the warmest and most fashionable hoodies for dogs and enjoy dressing up your dog this season.
The Best Hoodie For Dogs
Hoodies for Dogs Buying Guide
Regardless of the reason for dressing your pup up, there's still the question of figuring out what type of clothes or materials best suit them and their condition. There are quite a number of things to go over before concluding on that final decision. This would help make a more informed and well-grounded choice on the type of material and what's best for the dog you have. Your first instinct may be to look for something cute and totally adorable, but beyond that are vital features like brand, durability and resistance to harsh elements. We've put down some vital points that should be considered before purchasing a hoodie for dogs.
How We Chose Our Selection Of Hoodies For Dogs
A lot of things come to mind when compiling a detailed list on the best hoodies for dogs. However, for the purpose of establishing a concrete list with actual top quality products, they were some areas we specifically gave special attention to. These include;
Brand - The make of a product says a lot about it, but sometimes the brand it belongs to matters even more. There have been some pillars in the industry for years, who care about the quality of the clothes they manufacture, how safe it is for sensitive skin and important factors like that. However, on the flip side, there are manufacturers who just care about making extra bucks for low quality wears or those who haven't perfected their designs to suit the basic needs and comfort of pets. The brands we chose are top brands who have put one foot in front of the other, surely and steadily rising to be some of the most trusted brands when it comes to pet-friendly products.
Reviews - Customer reviews are one of the most vital areas we take into consideration when compiling a list of such importance. The pets we keep are like family, and deserve all the love and care showered on the. If you have a dog as a pet, it's even more intense because of the love, loyalty and closeness they give and expect in return. So, each product we choose has to have strong recommendation from verified buyers who have purchased the product overtime. We take the time to sort through reviews to ensure that each one lives up to the standard the manufacturer had promised.
Features To Look For In Hoodies for Dogs
When buying clothes for dogs, it's important to ensure some things tick off a standard list; from convenience, to comfort, we'll be listing some basic features to consider before purchasing a dog hoodie.
Size - This is one of the most important factors to consider when buying dog clothes, especially because there are so many breeds of dogs to consider. What's made for a chihuahua couldn't possibly fit a rottweiler. The hoodie shouldn't be too tight that it's uncomfortable or too loose and annoying. A good fit would be well in the middle of a clumsy feeling loose top and uncomfortable/suffocating overly tight on. Measure the length and chest of the dog to ensure a snug and breathable fit.
Wearability - Let's be real, dogs aren't accustomed to wearing clothes as much as we are. So, the whole 'putting-on and taking-off clothes thingy' may be a lot more annoying for them. Regardless of the hoodie's design, it should be easy to put on take off. What's more, a pup could easily become frustrated by the lack of wearability of a hoodie and riot at the thought of putting it on again.
Maintenance - Whether we like to admit or not, maintenance is an important factor when considering a fabric. How easily the hoodie would wash could be a whole lot relieving, especially if you don't have the time to hand wash or perform special cleaning tasks. Regardless of what season it's worn in, frequent usage will leave it smelling off with probably some traces of dirt or dog food on it. Soon enough, it would probably become a nice and cosy home for germs and parasites. So, a hoodie that is machine washable would be a lot more convenient for those regular, necessary washes.
Materials - Depending on what type of weather the hoodie was designed for; winter, fall, spring or summer, various materials could be used in making it. Hoodies that are made for colder seasons are usually made with polyester material; warm enough to keep the shivers away and comfortable on the skin as well. For temperature sensitive dogs, watch out for hoodies with fleece lining, as this promotes insulation and warmth.
The ones made for more warm temperatures are usually made of soft and lightweight materials like cotton. Cotton is equally ver soft and gentle on the skin with a breathable surface that won't cause any discomfort. During spring, you want to get a more water-resistant material that would provide a little warmth and keep them dry as well.
Safety - It's no secret that dogs love to chew and gnaw on practically any interesting-looking things in sight, so as fashionable as you want a dog hoodie to be, extra buttons and other small ornaments on the hoodie should be as minimal as possible. this would avoid any choking hazards or swallowing of harmful objects.
Types Of Hoodies For Dogs
Beyond fashion and style reasons, there are a good number of hoodies available for different types of weather, season and even occasions.
 Fur hoodies - these types of hoodies are made for extremely cold winters, as the name implies, they are usually lined with fur to enhance insulation. Some fur hoodies come with the fur lined on the inside of the hoodie while others are lined on the exterior part of the hoodie.
Over-the-head hoodies - these hoodies come in a pullover form, an all-in-one form that can't really be adjusted, opened or closed. Most times, it comes with pull-strings that allow just the hooded part to be
T-shirt hoodies - these kinds of hoodies are more casual yet still fashionable. They make an effortless transition from being worn in the summer to fall, when it's getting a bit more breezy.
Sign Up Now
GET THE VERY BEST OF GEARHUNGRY STRAIGHT TO YOUR INBOX