Best Dog Beds In 2021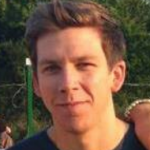 This product guide was written by Jordan Carter
Published
February 4, 2020
Support us! GearHungry may earn a small commission from affiliate links in this article.
Learn more
Your best friend, your number one companion who's there for you through thick and thin, your furry family member—whatever you want to call them, they deserve to have a comfortable spot to lay their head down at night. They're with you all day, and even though they may abandon their bed every once in a while to sleep at the foot of yours, it's good to have a routine spot for them to lay down every night.
We're making it easy, by ranking the best dog bed on the market, right on down to the next in line. These all passed the quality test, but now it's time for you to decide based on a variety of factors (that we've explained towards the end). Is your dog a leaner, or a curler? A burrower, or a sprawler? It's time to find out.
The Best Dog Bed
Dog Beds Buying Guide
Features To Look For In Dog Beds
Dog Bed Orientation - How does your dog sleep? There are four main types of dog beds, each designed for specific types of sleepers: sprawlers, burrowers, leaners, and curlers. If you've seen your dog sleep, then you know exactly what we're talking about. Dog beds are designed around these four different sleeping orientations, and it's the number one reason why people buy their dog a bed, but then they just end up sleeping on theirs anyway. You need to know how your dog sleeps before you get them a bed.
Surface Space - All dogs come in all sizes, so get it for your dog's adult weight and size, not just their puppy body that they have right now. Get a nice big bed to accommodate them, because if they still have one leg leaning off the side, it's not going to be comfortable for them.
Support - Dog beds feel super soft to us because they're designed to support a lot less weight than we're used to when we test out mattresses, for example. Some dog beds remain plush while only offering support up to 50 lbs. That doesn't mean that after 50 lbs, your dog can't use it anymore, it just means that they'll kind of sink through the support system. This is where ratings come into play; pay attention to the different claims of support offering on these dog beds.
Fabric - You want something that's easy to clean, because in between baths, Fido is going to be curled up in this spot for the better part of the night. Easy-to-clean fabrics take precedence, just make sure that they're also comfortable. Some dog beds are HE machine washable, but most of the time, you're going to have to clean it by hand and hang it up to dry for 12-16 hours.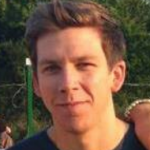 Jordan Carter is Gear Hungry's resident Editor-in-Chief with a genuine love and passion for all things tech. Jordan works diligently to ensure only the best products ever make it onto the platform and are showcased in Gear Hungry's carefully curated, tested and expertly researched, informative buying guides.
The best!
Gear, gadgets & stuff for men
Straight to your inbox