Best Dog Beds In 2021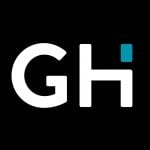 This product guide was written by GearHungry Staff
Last Updated
February 4, 2020
GearHungry Staff
GearHungry Staff posts are a compilation of work by various members of our editorial team. We update old articles regularly to provide you the most current information. You can learn more about our staff
here
.
GearHungry may earn a small commission from affiliate links in this article.
Learn more
Your best friend, your number one companion who's there for you through thick and thin, your furry family member—whatever you want to call them, they deserve to have a comfortable spot to lay their head down at night. They're with you all day, and even though they may abandon their bed every once in a while to sleep at the foot of yours, it's good to have a routine spot for them to lay down every night.
We're making it easy, by ranking the best dog bed on the market, right on down to the next in line. These all passed the quality test, but now it's time for you to decide based on a variety of factors (that we've explained towards the end). Is your dog a leaner, or a curler? A burrower, or a sprawler? It's time to find out.
The Best Dog Bed

There are numerous advantages to getting a bed for your pet, including providing a haven. With the Furhaven Pet Dog Bed, your pet has the perfect retreat to cuddle up in after a long day. The Furhaven possesses an 'L' shaped design, which allows your pup to sleep in different positions, and the material is super soft and comfy. Furthermore, it is the perfect composition for your pup to burrow into if that's what's necessary. Speaking of surfaces, the Furhaven bed features a faux fur cover that doesn't just feel good but is also very gentle. Further inside the bed, an egg-crate foam base cradles your pet and aids in the even distribution of the dog's weight. On top of that, the Furhaven bed also comes with fluffy railings that provide orthopedic support for dogs with aching joints. No doubt, this is one incredible bed.
Additionally, it also comes in a variety of colors and sizes, providing you with a choice as to what aesthetic you decide to go with. What's more, maintenance poses no problem at all, and this bed is easy to wash and clean and is even washing machine compatible. It's also worth noting that the manufacturers also advise not to use this product for pets with excessive teething behavior. This is because, while it is a great place to rest, it doesn't do so well with constant chewing. Nevertheless, in their bid to put the mind of potential buyers at ease, the manufacturers also attached a 90-day limited coverage for defective materials. For more excellent products for your pet, check out our guide to the best hoodies for dogs.
Key Features:
'L' shaped design that allows your dog to sleep in various positions
Various spaces for your pet to burrow into
Faux fur material that is super comfortable
Ideal for elderly dogs and canines with aching joints
Specification:
Brand

Furhaven

Model

44441087BX

Weight

3.6 pounds
Friends Forever Orthopedic Dog Bed and Lounge Sofa

You need to have the best for your four-legged friend, and they need to stay comfortable. Friends Forever gives them one of the best ways to relax and recharge with this leaner-style dog bed, available in four sizes and four colors to maximize comfort. Friends Forever Orthopedic Dog Bed is designed to cradle your pup's pressure points while they're laying down, helping them fall asleep faster and stay asleep for longer without rolling around in the middle of the night. It's a dog bed that your pup will actually want to sleep on.
But there's a catch, as there is with everything. Depending on how rough your dog is, the cover might last for two years, or it might need to be replaced after six months. Either way, don't wait on it, because once they tear through the cover they'll have access to tear the mattress. So the cover isn't the best, but one thing that's excellent is the way the memory foam holds up over time. It's a top quality memory foam, but it's a bit of a double-edged sword, because if you pay attention to the listing, it just says the mattress will be between 2.5" and 5".
That's not specific. And there are plenty of accounts of people running into their beds being 4", and sometimes 2.9"—it varies, and that's kind of cheap of them to do.
However, even at 2.5" (their lowest), it's still optimal for your dog and their comfort, which is why they ultimately made the peak of the list. The cover is easy to clean, and the size ranges they have available are truly awesome. It's time to give your dog an upgrade. For more quality products for your pet, check out our guide to the best dog shampoos.
Key Features:
Non-slip, non-skid bottom
Removable cover that is machine washable
Large-sized bed suitable for most dogs
Water-resistant lining
Specification:
Brand

Friends Forever

Model

PET63PC4290

Weight

14.65 pounds
Ortho-inspired design cradles pressure points
Comfortable memory foam is something your dog actually wants to sleep on
Cover may need to be replaced after six months (depends on dog)
Mattress thickness is subject to change
Shag Vegan Fur Donut Cuddler (Dog Bed)

Yeah, that's really what it's called. It's one of the best-selling dog beds of all time, and it's for good reason: it's comfortable as can be. I wish they made some as foot stools, to be honest. This is built for comfort over support, so while there is an internal cushion to help keep your dog off the floor, it's not as supportive as our top pick, for example. The shag cover is where most of the joy comes in for your dog.
Later on, we explain the different types of sleepers—Shag Vegan Fur Donut Cuddler is designed to work well with curlers and leaners, both of which are the type of dog to usually abandon their bed and curl up at your feet while you try to sleep. This is basically a remedy for that.
There's a tall claim when it comes to supported weights. Keep what I just mentioned in mind, and then think about the fact that the largest one of these beds are supposed to support up to 150 lbs. It basically just means that a 150 lb dog won't break it, but it's not as supportive at that point.
The price is agreeable, and if you have more than one pup, you can grab a few of these without hemorrhaging your wallet. The inclusion of AirLOFT fibers help to keep things comfy while also reverberating heat, so your pup won't get cold in the middle of the night and crawl into your bed. Be sure to also check out our guide to the best winter vests for dogs for more amazing products for your pooch.
Key Features:
Easy to clean and maintain and is washing machine compatible
Available in three sizes and suitable for most dogs
Water and dirt-resistant bottom that helps you avoid messes
Unique design that fits in with your other furniture seamlessly
Specification:
Brand

Best Friends by Sheri

Model

DNT-SHG-TAU-2323-VP

Weight

2.05 pounds
AirLOFT fiber increases comfort for your dog
Works well for leaners and curlers alike
Wildly inexpensive compared to other top dog beds
Cleaning this thing is an absolute chore
Not as supportive as it looks
AmazonBasics Plush Dog Pet Bed Pad

Our pets love a soft, comfy bed as much as we do, that's why it isn't surprising to find them coming to share our beds. While some pet owners love this, not everyone is as enthused; therefore, a comfortable bed is definitely the way to go. As far as comfortable beds go, few are as convenient as the AmazonBasics Plush Dog Pet Bed Pad. This amazing bed is made by AmazonBasics, which has an impressive track record of creating great products that everyone loves, and consumers can vouch for. The bed is immensely comfortable, thanks to the textural plush exterior that gives your dog a lovely space to cuddle and rest. It can be placed in a kennel for when you aren't home and is suitable for small dogs.
That's not all if you are a cat owner, the AmazonBasics Plush Dog Pet Bed Pad is also useful, and it is a great idea for your cat for all the reasons it is perfect for your dog. And if you are worried about quality and longevity, you can rest easy as this fantastic bed is filled with synthetic polyester that holds its form over a long period. Therefore, you are sure that this is a product that will last you and can hold up against the vagaries of time and use. Taking care of the cushion also presents little to no challenge, and it is machine washable and dryable. For more cool products your pet will love, check out our guide to the best dog booties for winter.
Key Features:
Machine washable
Soft and comfortable for your dog
Can also be used for cats
Neutral color that doesn't mess with the existing decor
Specification:
Brand

AmazonBasics

Model

DF2018201-23

Weight

1.23 pounds
Furhaven Pet Therapeutic Round Cuddle Nest

Most pet parents will do anything to ensure that their furry friends are comfortable and happy, and that is why the Furhaven Pet Dog Bed & Round Cuddle Nest comes in highly recommended This is a product that takes the happiness of your pet as a non-negotiable and is made with the highest quality materials available. Additionally, the bed features a malleable hood blanket that can be used for burrowing and is even more appropriate for cuddling. No doubt, with the perfect sleeping surface, which is made with sherpa, your dog can rest in just about any way it wants.
On top of that, the bed's material is thick and insulating, providing coziness that your pet has never experienced and will never want to miss. And just like its sister product, the bed features an egg-crate foam base that is soothing to aching bones and is great for elderly dogs that suffer from joint pains. Besides, the Furhaven Nest comes in different colors, all of which have neutral tones that fit in with the existing decor and doesn't stick out negatively. Certainly, your pet deserves to sleep in style, and with the ease with which this product can be cleaned, you can use it with no worries at all. It is washing machine compatible and doesn't come with any complicated washing instructions. Your dog will definitely love some of the best dog treats from our list, so take a moment to check them out.
Key Features:
Perfect for cuddling and burrowing
Excellent design that doesn't clash with existing decor
Made with high-quality materials
Egg-crate foam base that is easy on your pet's joints
Specification:
Brand

Furhaven

Model

95308031

Weight

2 pounds
BarksBar Gray Orthopedic Dog Bed




Mix cotton and polyester, and what do you get? One of the most comfortable dog beds on the face of the planet. Polyester helps to keep your dog nice and warm, while the cotton around the collar padding tucks right under their chins while they're trying to get comfortable, perfect for a leaner sleep style. BarksBar Gray Orthopedic Dog Bed is made with a thick 4" orthopedic foam layer, but it's going to take a while to actually see it. You have to wait about 48 hours after unpacking this, because it's vacuum sealed when it arrives on your doorstep. So even when you get it, your dog has to wait a couple days to actually use it.
While that's not the biggest concern, one issue is the average available size. It can hold up to a 100 lb dog, which is more than most people need, but it's just a matter of dimensions and your dog being comfortable on it. It'll be enough for most dogs. When it comes to that mattress pad, it's orthopedic, so it cradles your dog's pressure points the entire time that they're using it to promote better spinal health and alignment. Even if they roll around a lot in their sleep, they're going to be completely fine throughout the night. If you are on the hunt for dog joint supplements to help your dog relieve the joint pain and stay healthy, check out our selection of the best ones on the market and pick the right one.
Key Features:
Solid 4" foam padding
Cotton-padded rim cushion for leaner sleep styles
Very simple to clean
Specification:
Brand

BarksBar

Weight

9.39 pounds
Orthopedic design cradles your pup's pressure points
Soft polyester cover keeps your dog nice and warm
Limiting size ranges
Takes 48 hours out of packaging to fully "puff up" for use

Memory foam is everywhere, which is why we have so many readily available orthopedic dog beds. While memory foam is great, this 4" polyurethane foam insert comes with its flaws. It takes a little while to inflate when you get it out of the packaging, and there's a slight smell that will linger for three days to a full week.
Sherpa Top Pet Bed is comfortable. Your dog, if they're a sprawler, will be able to stretch out across the entire thing fairly easily, so long as they meet the weight requirements (which don't allow for more than 45 lbs). The actual surface size is up for debate; it goes from 20" x 15" for the smallest bed, up to 44" x 35", giving you a good range of options while keeping things very cheap.
And that is one of the best things about this bed: it's affordable under every circumstance. When you compare it to other orthopedic beds, you'll see a great disparity in price that works in your favor. The trade-off is that there's no collar here; it's just a dog mattress, so you'll have to get a few pillows for Fido if they're a leaner style sleeper.
Let's talk about the cover on this. I wish more manufacturers made their covers like these: polyester, microfiber, and super easy to clean. The cover is machine washable, so even if your pup sheds like there's no tomorrow, you'll be able to just pull this off and clean it super fast without issue. Consider this the basic dog bed with the ability to upgrade later on, as they get a bit bigger. You may also be interested in some of the best dog bark collars from our list, so be sure to check them out.
Key Features:
Available in four sizes, from 20" x 15" up to 44" x 35"
Inexpensive alternative to other orthopedic dog beds
Designed for sprawler sleep styles
Specification:
Brand

PETMAKER

Model

80-PET5089G

Weight

3.2 pounds
Easy to clean polyester and microfiber cover
Orthopedic polyurethane mattress keeps things cheap, and your dog comfortable
Only supports up to a 45 lb dog
Gray and brown beds are prone to color fading fairly quickly
K&H Lectro-Soft Heated Outdoor Pet Bed




You know that weird in-between stage in autumn, where it's not cold enough to keep the dog inside, but it's not hot enough to be a problem? K&H Lectro-Soft Heated Outdoor Pet Bed is the go-between dog bed, intended to be used outdoors to keep your pup warm when it starts getting a bit nippy out. I know you're probably hesitant to get a heated dog bed, but let me offer you some reassurance. This meets all MET Labs standards, as well as the electrical guidelines for all USA/CA requirements. It's as safe as a heated blanket, only for your dog instead.
It's 60 watts, which is likely no more than the light bulb in the lamp on your desk. It's all wired through a steel coil, and the heat transfers into the comfortable fleece cover. It's safe, and because it's safe, it takes a while to heat up. After about twenty minutes, this will be warm enough to actually fulfill its purpose for your dog.
The fleece padding is comfortable, but it's thin (otherwise it would take even longer for the coil to heat everything up). This means it's not really designed for your pet to sleep on, just to lounge on while they're outdoors. This is done for safety standards, otherwise if they included polyurethane foam (which is common in most mattresses), you'd have a flammability risk.
Three sizes are available, from 14" x 18" (small) up to 25" x 36" (large). Larger beds will require more energy to heat, though it will end up taking the same amount of time regardless of what size you pick. It also makes an ideal gift for dog lovers and owners.
Key Features:
Available in three sizes and surface spaces
Certified by MET Labs for USA/CA electrical safety standards
Available in sizes from 14" x 18" to 25" x 36"
Specification:
Brand

K&H

Model

100539738

Weight

4.13 pounds
Heated for those cold autumn months (low-watt steel coil)
Fleece cover is comfortable and very easy to keep clean
Takes 20 minutes to warm up before it can be used
Relatively thin; not designed for sleeping, just lounging
BarkBox Memory Foam Dog Bed

You want your pup to be comfortable as often as possible, and they want something to lounge on—it's time to meet BarkBox. It comes with its flaws, but this comfortable foam pad is set to last for years to come, with some proper TLC. To start off with the pad itself, it's made of a memory foam that includes temperature regulation gel along the top layer. This basically keeps your dog cool while they're on the mat, so it doesn't turn into a piping hot mess when they go to get up.
But let's talk about that foam pad. This is advertised as having a waterproof lining to protect the foam, but take it from me, stains will come through. The waterproofing isn't that good, and no matter what memory foam you get, it's going to soak up whatever touches it (which is why we have mattress protectors and waterproof sleeves). It's something to keep in mind; don't get this for a puppy who's still being trained and is prone to accidents.
You have four different sizes to choose from, each with decent orthopedic benefits to cradle your pup's pressure points. I will say this: the squeaker toy that's included is… a nice sentiment. It's not even worth handing to your dog, especially because it retains the scent of the foam, and it's small. Smaller than toys you would buy for a dog of the size that the bed suggests. To keep your dog comfy in your garden or backyard, be sure to pick your favorite outdoor dog house from our list.
Key Features:
Available in small, medium, large and extra large sizes
Cover design is completely machine washable
Orthopedic benefits
Specification:
Brand

BarkBox

Weight

7.6 pounds
Comfortable 4" memory foam keeps Fido off the floor
Gradient gel foam regulates your pup's temperature
Cover is not waterproof as it says, stains will leak through to foam
Slight unpacking odor lasts for 3-7 days
Furhaven Ergonomic, Orthopedic Luxe Lounger Dog Mattress

First and foremost, I want to get this out of the way—Furhaven is the most versatile dog bed on this list. You have six different sizes you can choose from, as well as a dozen different designs. It doesn't stop there, though; you can get memory foam, cooling gem foam, or an orthopedic foam insert depending on what you need for your dog. You can custom tailor this to your dog's specific needs. The thing is, while doing this, you have to realize that the warranty isn't going to cover whatever specific dog bed you get. There's just no warranty; not even a 90-day money-back guarantee. You're on your own if you purchase this bed.
As a fair warning, if your pup is a chewer… this isn't a good idea. This bed isn't designed for puppies, and while that's apparent from the weight ranges, it's because they're going to chew through the fabric fairly easily. That couples with the warranty info (or lack thereof) doesn't leave a good taste in your mouth. You can choose from ten different designs, and if your dog is a mixed sleeper, they'll be able to use the curved design to either rest their head or sprawl out; it's versatile, customizable, just not for every type of dog. You may also like some of these amazing deshedding tools from our list, so check them out.
Key Features:
Comes in six different sizes, include jumbo plus and giant
Available in over ten different designs
Contours to multiple sleeper styles
Specification:
Brand

Furhaven

Model

31535087

Weight

5 pounds
Available with cooling gel, orthopedic, or memory foam
Curved design gives additional support where it's needed
No warranty included with purchase
Easy to tear; not good for puppies or dogs with chewing problems
Petsure Orthopedic Dog Bed




Nothing is better than getting the perfect bed for your pup, and saving a ton of money in the process. Petsure Orthopedic Dog Bed allows Fido to feel relaxed as they sprawl out on the large surface area, while being cradled by a 4" thick foam mattress. The mattress has an egg crate finish to it in an effort to support pressure points, but be sure that if you have to take this cover off for cleaning, you need to keep your dog away from the actual foam cushion. It's easy to tear because of the bumps and grooves. Just exercise caution.
Talking about that cover, it's extremely easy to clean, which isn't something you expect when you find a dog bed in this price bracket. It's machine washable, so you can set and forget, so long as you keep the foam protected in the meantime. While this says it supports dogs up to 100 lbs, there are plenty of users who have 115+ pound dogs that use this without worry. That's because of the surface space evenly distributing weight across the entire foam insert. It's advertised as having a non-slip base, though that isn't the case; it'll slide along hardwood or tile floors. It's not really an issue, just something you need to look out for. Our guide to the best outdoor dog kennels features more useful products for your pet, so check them out.
Key Features:
Fully washable fleece cover
Supports weights up to 100 lbs
Sizes range from 30" x 20" up to 44" x 32"
Specification:
Brand

Petsure

Weight

6.9 pounds
Comfortable fleece and memory foam combination
Orthopedic benefits include spinal cradling for mixed sleeper types
Egg crate foam design is easy to tear if your pup gets to it without the cover on
Bottom slides on hardwood and tile
Dog Beds Buying Guide
Features To Look For In Dog Beds
Dog Bed Orientation - How does your dog sleep? There are four main types of dog beds, each designed for specific types of sleepers: sprawlers, burrowers, leaners, and curlers. If you've seen your dog sleep, then you know exactly what we're talking about. Dog beds are designed around these four different sleeping orientations, and it's the number one reason why people buy their dog a bed, but then they just end up sleeping on theirs anyway. You need to know how your dog sleeps before you get them a bed.
Surface Space - All dogs come in all sizes, so get it for your dog's adult weight and size, not just their puppy body that they have right now. Get a nice big bed to accommodate them, because if they still have one leg leaning off the side, it's not going to be comfortable for them.
Support - Dog beds feel super soft to us because they're designed to support a lot less weight than we're used to when we test out mattresses, for example. Some dog beds remain plush while only offering support up to 50 lbs. That doesn't mean that after 50 lbs, your dog can't use it anymore, it just means that they'll kind of sink through the support system. This is where ratings come into play; pay attention to the different claims of support offering on these dog beds.
Fabric - You want something that's easy to clean, because in between baths, Fido is going to be curled up in this spot for the better part of the night. Easy-to-clean fabrics take precedence, just make sure that they're also comfortable. Some dog beds are HE machine washable, but most of the time, you're going to have to clean it by hand and hang it up to dry for 12-16 hours.
Sign Up Now
GET THE VERY BEST OF GEARHUNGRY STRAIGHT TO YOUR INBOX