Best Wood Lathes In 2022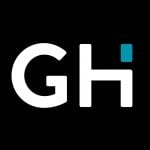 This product guide was written by GearHungry Staff
Last Updated
September 26, 2019
GearHungry Staff
GearHungry Staff posts are a compilation of work by various members of our editorial team. We update old articles regularly to provide you the most current information. You can learn more about our staff
here
.
GearHungry may earn a small commission from affiliate links in this article.
Learn more
Any craftsman, no matter how skilled, is only as good as his tools. That's a theory that has been tested and proven time after time. There are tools you could get away with and then there are handy little devices like wood lathes. These are an integral part of any woodworking tool box and as such, you cannot just buy any old thing. However, despite this knowledge, there's good news and bad news here. The bad news is that there is a wide array of options on the market, both good and bad quality. On the other hand, the good news is that our experts here at Gearhungry have devised a well-curated compilation of some of the best wood lathes out there.
The Best Wood Lathe
Delta Industrial Variable-Speed Midi Wood Lathe
Anyone looking for a high-powered piece of equipment that happens to shape wood into a beautiful work of art is in luck. With the use of its powerful motor and variable speed control, the Delta Industrial Variable-Speed Midi Lathe is a lean mean wood lathe tool. Behind its high-level efficiency are a 1-horsepower max, a 1,725-rpm motor, and a 12-1/2-inch swing capacity that make it the largest in its class. Additionally, it is fitted with a forward and reverse feature that allows easy handling and makes for a top-notch finish. It is also fitted with a patented belt-tensioning system which makes it easy for quick speed changes. All in all, it is loaded with features that make the finished product look as sleek as can be. For more amazing tools for your workshop, check out our guide to the best drill presses.
Key Features:
It is fitted with a powerful 1 hp max, 1,725 rpm motor
Comes with forward and reverse function which translates to a perfect finish 
Smooth and quick speed changes thanks to a patented belt tensioning system
It has variable speed with a total of three pulley-speed ranges
Specification:
Brand

Delta

Model

46-460

Weight

97 Pounds
The headstock does not swivel, and it is generally quite stable 
It is great for sanding and turning
It is a very powerful 
The forward and reverse switches are wired backward 
There is no digital speed readout for added convenience 
Fitted with a glitched speed control feature 
SHOP FOX Horsepower Benchtop Wood Lathe
Coming from a world-renowned brand certainly does count for something. So, it is no surprise that this device is fitted with sturdy, high-quality parts that do not only produce quality but also ensure user safety. The SHOP FOX Horsepower Benchtop Lathe is your go-to device for small projects. To make this an all-around efficient process, it is made of sturdy cast iron material that makes it suitable to be mounted on a portable workbench. All in all, it runs on ⅓ horsepower and is fitted with a highly functional motor. The speed motor itself falls between the range of 700 and 3200 RPM. In addition to being fitted with a total of two 7-inch tool rests, it also has a safety paddle switch, a spur center, a faceplate as well as a spindle. To crown it all up, it is equipped with a distance of 12-inches between centers.
Key Features:
It comes with two tool rests
Has an eight inch swing over bed
A handy faceplate for spindle and also non-spindle turning
Fitted with a variable speed motor
Specification:
Brand

Shop Fox

Model

W1704

Weight

48.5 Pounds
Good value for money
It is great for use by beginner and intermediate woodworkers
It is extremely efficient and quiet
Overall durability is a concern
It is only suited to turn smaller objects
The motor is not quite strong enough
JET Variable Speed Wood Lathe
There is no doubt whatsoever that this is a highly efficient piece of equipment with an edge of its own. The manufacturers of this product pride themselves in the fact that it is completely unlike anything that anyone has put out there before. The JET 21-Inch Variable Speed Wood Lathe is packed with a wide range of features that make it one of the best out there. It's superior design, among other things, contribute to the superior experience it offers up. All of this is centered on the concept of control which is what every good woodworker needs to get that turning done right. Its variable speed ranges from 60-3600 RPM, a fact that can only be topped by its unrivaled speed control. In addition to all this, it is fitted with a spring-loaded spindle lock and easy to reach controls and DRO. Our guide to the best random orbital sanders features more handy tools like this.
Key Features:
It has stellar speed control and even better speed ranges
Equipped with a 60-3600 RPM variable speed
It has a one of a kind ratchet style belt tension system
The forward to reverse transition is smooth
Specification:
Brand

Jet

Model

719200

Weight

129.8 Pounds
Changing the belt for variable speed is extremely easy
Fitted with a highly functional lock mechanism
Has a banjo and tail stock which slide smoothly and lock easily
The LCD display screen is a bit too small
It has very poor-quality control
Durability is a huge concern
NOVA 46300 Comet II Variable Speed Mini Lathe
The name of this product alone is a clear indicator of its speed and accompanying accuracy. It may be small but you best believe that the NOVA 46300 Comet II Variable Speed Mini Lathe packs a mean punch when it counts the most. So, despite its size, it can get the job done even better than some bigger models out there. The versatility it offers up is second to none, whether you want to employ a low speed or an ultra high speed, this wood lathe is more than up to the task. 
To make all this possible, it is fitted with a 12-inch swing capacity overbed as well as an additional optional bed extension accessory. So what has really changed in this new and improved product? It has a stronger composite guard as well as a new On/Off switch which makes the power-up process a whole lot smoother and safer. It even has an accompanying no-vault release feature to further ensure safety. For more essential tools for your workbench, check out our top picks of the best bench vises.
Key Features:
Its speed ranges from 250 to 4000rpm
It is both portable and versatile
Fitted with a new and improved composite guard
Equipped with a 3 Step Pulley System offers different speed ranges
Specification:
Brand

Nova

Model

46300

Weight

82.4 Pounds
Good value for money
It can turn both large and small projects
It has perfect alignment and is as quiet as can be
Durability is a concern
The banjo would not stay locked in place
The tailstock quill is too short for comfort
PSI Woodworking Variable Speed Midi Lathe
Advanced technology that is somehow incredibly easy to use poses quite the paradox. Nevertheless, this product is a smooth blend of these two attributes and they work seamlessly together to give you the perfection that is the PSI Woodworking Variable Speed Midi Lathe. Being the easiest lathe to use in its class is no easy feat, but this is not all that this device has going for it. First, it is powered by a 1 hp high-performance induction motor as well as an SBC microprocessor. This makes it altogether an accurate and reliable lathe. The addition of a handy digital readout screen allows turners to easily check and gauge their speed levels. The distance between the centers is quite impressive, with a whole 18inches, users have the allowance to produce the quality of work they desire. In addition to being highly efficient, this wood lathe tool comes with a number of accessories which propel the work to a whole other level. Our guide to the best nail guns features more awesome tools for carpenters, so check them out.
Key Features:
Fitted with conveniently built-in handles
Equipped with a powerful 1hp Variable Speed high-performance induction motor
It has a 12-inch swing over bed
Fitted with a digital readout screen
Specification:
Brand

PSI Woodworking

Model

KWL-1218VS

Weight

106 Pounds
Great value for money
It runs extremely smoothly
It has a nice sturdy build
The accompanying work light is faulty and will not tighten up
The chrome handles on each end are practically useless
Not equipped with a reverse switch
Shop Fox Benchtop Wood Lathe
There are certain go-to features every turner looks out for when it comes to quality wood lathes and this device undoubtedly has them all. Its powerful ¾ HP motor in combination with its electronic spindle control is just the tip of the iceberg when it comes to the Shop Fox Benchtop Wood Lathe. It is also fitted with a digital RPM readout screen which keeps turners informed throughout the entire process. As if that is not convenient enough, it happens to have up to 24 index positions for increments and the rest.
Thanks to its heavy-duty line center, no one has to wait that long to start turning spindles. Also, the tailstock itself can be adjusted speedily and it is as easy as ABCs. When adjusted, it can easily accommodate workpieces that are up to 15 inches in length. All of this is held in place by a sturdy cam-action clamping system. For further convenience, it is fitted with a tool holder, so turners can have easy access to all sorts of extra tools needed to make their vision a reality. For more amazing options for storing smaller tools, check out our guide to the best tool backpacks.
Key Features:
It has a 12-inch swing over bed
Equipped with a total of two spindle speed ranges
Fitted with a heavy-duty live center
Comes with electronic spindle control with a digital RPM readout
Specification:
Brand

Shop Fox

Model

W1836

Weight

85 Pounds
Great value for money
It is a great option for beginners, seeing as it is incredibly in to turn
The overall build and design are of an incredibly high-quality
It has very poor quality control
Durability is a serious concern
The teeth on the gears tend to break off
Jet JWL-1440VSK Wood Lathe
More often than never, versatility and flexibility is a serious issue with these kinds of devices. But that is far from the case with the Jet JWL-1440VSK Wood Lathe as it offers up the kind of experience that makes man and machine become one. There is really no limit to its all-around efficiency, and it can be used for a variety of projects. In order to see these projects into fruition, it is fitted with a number of features that make it stand out in the crowd. The presence of its pivoting headstock coupled with that of its make it the go-to product for turners everywhere.
With this lathe, users have the advantage of being immersed in the woodworking process in a way that is different and unique. You may also like some of the best electric hand planers from our list, so don't forget to check them out.
Key Features:
Headstock can pivot at 360 degrees and has a total of 7 positive locking positions 
It's variable speed ranges from 400-3000 RPM
Fitted with an easy-to-read RPM display
The optional extension bed can be mounted in 3 separate positions 
Specification:
Brand

Jet

Model

JWL-1440VSK

Weight

400 Pounds
The lathe is solid and sturdy
It is a smooth operating machine
It is quite easy to set up
The head stock is quite tricky to assemble
It is a bit heavy and clunky
The variable speed does not go low enough
Wood Lathe Buying Guide and FAQ
When it comes to craftsmanship, the tools used can make all the difference. That is why the search for an efficient wood lathe is not an easy one to embark on. In order to get a quality product that is a good value for your money, here is some much-needed guidance.
How We Chose Our Selection Of Wood Lathes
Brand - Sticking to the brands that know their onions is in no way a sign of rigidness, rather it is a smart choice. Most especially when it has to do with precision equipment such as lathe tools, sticking to the things you know is an all-around better route. Your woodwork will thank you for it and your eyes will too.
Price - Go big or go home is the go-to phrase when it comes to the purchase of wood lathes. Sacrificing price over quality is quite tempting, but it will definitely tell on the work at hand. Splurging a little is a guarantee that you will get a quality product. In the long run, it also saves a whole lot of money.
Reviews - Reviews are a gift to consumers everywhere, there is no doubt that reading through them can save users a whole lot of time and money. Seeing as producers and manufacturers are more or less obligated to say great things about their lathes, the only way to get the lowdown is through reviews.
Features To Look For In Wood Lathes
Speed - There is an unspoken rule when it comes to the speed of a wood lathe. It goes thus, once the thickness of the stock is multiplied with the RPM, it should result in a number between 6000 and 9000. If this rule is followed, the machine will deliver optimum speed. So, keep the size of the wood stock in mind and it will lead you to the right RPM range.
Type - Consider the fact that there are different types of wood lathes. The kind you go for is highly dependent on your space and personal preference. If you have a large workspace then opt for a full-sized lathe. But if you need to economize space, a benchtop lathe is more suited. Nevertheless, be sure to note that full-size lathers ensure more swing and center to center distance.
Work - The type of wood lathe you need is highly dependent on the kind of work that you do. On one hand, you need to consider the thickness of the wood. This determines the type of swing over tool rest base you use. Then, consider the length of the wood since it determines the distance between centers.
Quality - In general, the quality of a product is one of the most important aspects of it. If a wood lathe is not quite there, it tells quite badly on the work at hand. It also proves quite annoying when the tool you need most is breaking down before your eyes. All in all, it is important to look out for a high-quality product for peace of mind and the quality of your work.
Bench - Chances are that every craftsman needs some form of support for their work. A nice sturdy base that can deal with the rigors of a high-powered wood lathe. The best option is something which is both lightweight and rigid.
Accessories - Wood lathe accessories are just as important as the lathe itself. Pieces such as live centers, drive centers, some tool rests, adapters among others are needed to add that missing touch. Without them, everything concerning the work at hand will probably not comes together.
Wood Lathe FAQ
Q: What is a wood lathe?
A: It is a piece of machinery that is used to fashion a piece of wood into any given shape, be it a bowl or a decorative piece.
Sign Up Now
GET THE VERY BEST OF GEARHUNGRY STRAIGHT TO YOUR INBOX