Best Dado Blades In 2022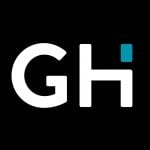 This product guide was written by GearHungry Staff
Last Updated
July 10, 2019
GearHungry Staff
GearHungry Staff posts are a compilation of work by various members of our editorial team. We update old articles regularly to provide you the most current information. You can learn more about our staff
here
.
GearHungry may earn a small commission from affiliate links in this article.
Learn more
The woodworking Industry has evolved from using simple and traditional tools to creating phenomenal crafts to more modern equipment that deliver much more fascinating pieces. This has been made easy by basic advanced tools that are sure to deliver neat, clean and accurate cuts and edges to a workpiece. For applications such as wood joining, Dado blades are required to make groove cuts on the work material so the other piece can adequately and precisely fit in. These are the kind of applications used on shelves, cabinets, drawers, bookcases and the likes. However, not just any dado blade will conveniently and accurately get the job done. That is why we have compiled this list of the best Dado blades found in the market to add a professional touch to your already budding skill.
The Best Dado Blade
Irwin Tools 1811865 Marples 8-Inch Stack Dado Blade
There's definitely a hierarchy when it comes to woodworking tools, there are regular ones and then there is the Irwin Tools 1811865 Marples 8-Inch Stack Dado Blade. This has been manufactured in a country known for exquisitely crafting durable and finely sharpened knives that work to precision. This Italian made blade is engineered for accurate and clear cut woodworking that is evidently superior to others. All the blades are made with due attention to detail, ensuring they all perform at only one level; perfection.
They come thinly made with an oversized premium quality carbide that ensures these circular blades are at top performance all through their prolonged lifespan. The larger blades at the side can be re-sharpened ensuring they deliver the finely cut, accurate and professional work every wood-workman desires. Also featuring a heat resistant non-stick coating, the blades are sure to dispel heat resulting in cleaner and truer cuts. With 2 outer blades, 3 chippers, 3 spacers, and 7 shims the blades have the capacity to cut grooves from ¼-inch to 7/8-inch diameters. This 8-inch diameter Stack Dado has the advantage of re-sharpenable teeth that finely cut into softwood, plywood, hardwoods, and melamine alike. For more amazing tools like this, check out our guide to the best circular saws.
Key Features:
Makes tongue and groove cuts, rabbets and shelving
Re-sharpenable oversized carbide
Heat resistant non-stick coating
8-inch diameter with 12 teeth
Specification:
Brand

Irwin Tools

Model

1811865

Weight

1.8 Pounds
MIBRO 416381 8 Inch Carbide Stacking Dado Blade Set
The MIBRO 416381 8" Carbide Stacking Dado Blade Set is a perfect choice for D-I-Y enthusiasts and weekend practitioners who love to get in and get some work done occasionally. Affordably priced to suit a lot of pockets, the MIBRO set still delivers clear cut grooves for joint sets. It may not work as accurately as higher brands and blades, yet it will still cut grooves from ¼" to 13/16" in 1/16 increments. The carbide tooth blades and chippers have negative hook angles that create flat, smooth bottom grooves with reduced splinters. These tooth blades are made with carbide, which ensures the blades last longer and still performs efficiently over time.
Also incorporated for safety is an anti-kickback design that allows the blades to glide smoothly on the work material. This ensures the workpiece doesn't go over the blades to quickly, establishing clear cut satisfactory edges. After use, the individual blades are to be stored in their provided durable case with each blade enjoying its own personal housing. Our guide to the best jigsaws features more cool products for your workshop, so take a moment to check them out.
Key Features:
5,000 max rpm
2 outside blades, 5 chipper blades and 7 metal shims
Durable storage case
Negative hook angles 
Specification:
Brand

Mibro

Model

416381

Weight

5.13 Pounds
Oshlun SDS-0842 8-Inch 42 Tooth Stack Dado Blades
In the woodworking industry, there are certain tools and equipment that are exceptionally useful to complete a large range of work and applications. Dado cutters happen to be one of them, aiding in cutting grooves on a work board that needs to be joint to another workpiece. The Oshlun SDS-0842 8-Inch 42 Tooth Stack Dado Set comes with 16 sharpened, quality blades made to cut clean and precise grooves. For quite an affordable price, these multiple blades provide the option of selecting the number of blades required for the specific task.
For indentations that are more narrow, just a few blades would be necessary for a true, precise and well finished cut on the board. However, for grooves that need to be wider in width, more blades can be stacked up to ensure a thicker cut on the workpiece. A high tooth count on the edges of the blade and the full body chippers provide a smooth bottom cut from ¼ to 29/32 inches. The chippers also make for an easier setup and are engineered to run with less vibration when cutting through a workpiece.  These blades are made with quality C-4 Carbide that ensures its durability and hassle-free performance over time. Our guide to the best track saws features more high-quality cutting tools, so be sure to check them out.
Key Features:
Comes with a storage case
High-quality C-4 micro-grain Tungsten Carbide
Arbor of 5/8 inches
Cuts through hardwood, softwood, and plywood
Specification:
Brand

Oshlun

Model

SDS-0842

Weight

9.94 Pounds
Freud 8 Inch x 24t Super Dado Blades
As a professional in the carpentry industry, having a stack of top quality tools and equipment is highly important. This will tell on the type of work produced and just how detailed and precise the overall form is. Freud tools are known to be exceptionally crafted via top-notch materials and innovative technology to ensure the workman adds precision and professionalism to skill. All their blades are well detailed, made and treated through advanced and sophisticated processes. The Freud 8" x 24T Super Dado Sets (SD508) is no different, it stands up to the height by delivering top notch, clean and precise cuts every workman desires for his workpieces.
Its 8" diameter is set to fit into any 5/8 table saw-hole with anti-kickback blades and chippers for enhanced safety. The set itself includes 2 blades, 6 chippers, a shim set with a carrying case that can also be used to store the blades. Made with HI-Density Titanium Cobalt Carbide and Tungsten, the blades are engineered to deliver sharp and durable form over time. Finished with a Silver I.C.E coating, these super blades cut efficiently without wood shavings building up or its surfaces heating up. For more useful tools for carpenters, be sure to check out our reviews of the best miter saws.
Key Features:
Includes 2 blades, 6 chippers, shim case, and a carrying case
Anti-kickback design
TiCo Hi-density carbide
1/32-inch increments
Specification:
Brand

Freud

Model

SD508

Weight

10.63 Pounds
Freud 8 Inch x 20t Box Joint Cutter Set
The Freud team are always looking for innovative and advanced ways to provide solutions in this growing industry. And as little as it may seem, they have achieved this with the Freud 8" x 20T Box Joint Cutter Set (SBOX8). With their high precision top quality blades and unique tooth design, they make clean and precise cuts through the workpiece. However, there is a twist to it, while these blades deliver precisely square, flat bottom joints via a table saw, they achieve this a bit differently. These accurate grooves are created without a dado set or saw blade required. Instead, a simple yet extremely effective application has been introduced to enhance its convenience and easy installation.
Whether you're an expert or a regular practitioner who loves the craft, this cutter set will be very handy and quite easy to use. The two 8" diameter blades are installed on a table saw with the blades placed together, back to back to achieve ¼-inch box joints. The reverse is done, that is placing them face to face to achieve 3/8" box joints. Regardless of the sets size and weight, it still achieves precise cuts on the first run. If you are looking for more cutting tools for your workshop, be sure to check out our guide to the best scroll saws and pick your favorite.
Key Features:
TiCo Hi-density Carbide
Silver I.C.E coating
Does not require a dado set or saw blade
Anti-kickback design
Specification:
Brand

Freud

Model

SBOX8

Weight

1 Pound
Freud 6 Inch x 10t Pro Dado Set
The Freud 6" x 10T Pro Dado Set is practically priced at a rate you'd get a wobble dado set which is generally more affordable. This set is smaller and lighter than an 8" set would weigh. Featuring two exterior blades and three 2-wing chippers, it's the perfect set for underpowered saws since it uses up less power. Multiple blades that have an 8-10- inch diameter generally weigh more, hence taking up more power to adequately operate. This is not a problem if you have a reliable table saw that powers these higher sets through without any operational challenges.
Regardless of its size, it adequately produces accurate and clean cut grooves from ¼ to 7/8 inches with 1/16" increments. The incorporated negative hook angles make the chip and splinter-free flat bottom grooves and cuts, leaving the blades cool and clean during the process. Excellently made to deliver clear-cut precision, the set includes 2 blades, 3 chippers, spacers, a shim set and a carrying case that can also serve as great storage. You may also like some of the best bow saws for your cutting tools collection, so check them out.
Key Features:
Greatly priced
Silver I.C.E Coating
TiCo Hi-Density Carbide
Negative hook angles
Specification:
Brand

Freud

Model

SD206

Weight

1 Pound
DEWALT DW7670 8-Inch 24-Tooth Stacked Dado Set
When talking about tough dado sets that are made to last in the long run, a Dewalt Product should definitely make the list. Known for manufacturing extremely tough metals that can withstand the regular and unavoidable 'pleasures' in a workshop, this brand definitely stands out for durability. The Dewalt DW7670 8-Inch 24-Tooth stacked Dado Set features heavy-duty laser-cut blades that are engineered to make true cuts to precision. It's a great DIY gift for workmen who don't settle for anything less than pure and delightful perfection.
Reinforced with micro-grain carbide teeth that continuously provide clean and precise cuts with highly reduced splinters. These furthermore go on to deliver well-finished, smooth flat bottom cuts ready to be well-fitted to their compatible workpiece. The stainless steel shims allow for convenient and precise width adjustments which make it convenient for cutting through hardwood, softwood, plywood, and melamine. To professionally handle a wide range of applications such as rabbet cuts, Tenon's, half-lap cuts and dado cuts this Dewalt set is a reliable choice.
Key Features:
Laser cut plates
42 micro-grain carbide teeth
Max speed of 7000rpm
Steel shims for accurate width changes
Specification:
Brand

DEWALT

Model

DW7670

Weight

9.08 Pounds
Dado Blade Buying Guide & FAQ
There is no doubt that Dado blade sets are necessary for the woodworking and carpentry field. However, if you own one or are getting ready for a new purchase, they are some basic things to be known about dado sets.
How We Chose Our Selection Of Dado blades
They were two factors that stood out for us when compiling this list;
Reviews - Reviews from users and customer feedback are what really validates the authenticity of a product. That is why we thoroughly read through reviews when picking out the top 7. The products above stood out due to the high number of positive feedback received on the various dado blade sets.
Price - 'Expensive' may be a relative word, but we understand the basics of what would probably be affordable to a wide range of people. Our list has products that vary in price so practically everyone can have access to a reliable dado set at a cost friendly price.
Features To Look For In Dado Blades
Precision - When cutting a workpiece, you want to achieve aligned and smooth edges that would accommodate the other workpiece that should be fitted in. A Dado blade set that delivers uneven edges would probably make the finished product look unprofessional and tacky.
Durability - The materials used in making the blades can determine just how long the set would probably serve you. Only blades made with premium quality materials as well as carbide will stand the test of time in your workshop.
Compatibility - Dado blades are fit into a table saw-hole to cut precise grooves into a workpiece. It is important to establish that the Dado blade will fit into your work table. Not all table saws are equipped to handle dado saws, the ones that are, specify the sizes that are compatible. Most saw table holes measure 5/8 inches and this accommodates most circular saw blades but it's still safer and wiser to cross-check.
Diameter - The diameter of the blade will actually determine what saw table it can optimally operate on. 6-8 inch diameter blades are smaller and lighter; they can be run with less power and still get the job done. However, 8-10 inch diameter blades would require a little more power from 1.5hp, to maximally operate the Dado blades.
Types Of Dado Blades
There are actually two types of Dado Blades, although one is used a lot more than the other today. These are;
Stacked - Stacked dado blades come in a set of multiple blades that are fixed side by side to achieve the width required for the workpiece. They are used on table saws or radial arm saws to cut clear cut, precise and smooth grooves into a workpiece. They are deemed to be safer, more reliable and professional.
Wobble - A wobble dado blade has just a single blade with adjustable plates at the side that helps to set the width of the groove cut. As the name implies, they have an offset motion that moves back and forth (side to side) on the workpiece achieving a leveled and precise groove cut on the board. They are more traditional and affordable than their counterparts; the stacked Dado sets.
Sign Up Now
GET THE VERY BEST OF GEARHUNGRY STRAIGHT TO YOUR INBOX