Best USB C Earphones In 2022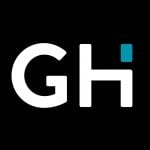 This product guide was written by GearHungry Staff
Last Updated
May 10, 2019
GearHungry Staff
GearHungry Staff posts are a compilation of work by various members of our editorial team. We update old articles regularly to provide you the most current information. You can learn more about our staff
here
.
GearHungry may earn a small commission from affiliate links in this article.
Learn more
Technology is constantly evolving, and it often feels that no sooner have you invested in the coolest and most advanced new tech that something newer, fancier, shinier, and more powerful comes along almost immediately. For years, we've all enjoyed the tried and tested headphone jack to enjoy our tunes at the gym, listen to podcasts, and take calls while on the go (and subsequently look like we're talking to ourselves). All that has changed though. The slow but assured removal of the headphone jack from the iPhone and other devices has led to the rise of a replacement. Introducing to you the best USB C earphones.
No one ever likes change, but just like there was only so long we could go without embracing the touchscreen phone and similar evolutions, it seems the USB C headphone is here to stay, at least for now. So we may as well embrace it, because while change may feel a little strange at first, rolling with it and thinking positively is a much better way of going about things than being that guy who grumbles every time it's brought up. Do you want to be that guy? No, nobody does.
The Best USB C Earphones
Samsung EO-IC100BBEGUS Corded Type-C Earphones
If you've got a Samsung smartphone or tablet, you'd be a fool not to buy the Samsung EO-IC100BBEGUS earphones. In a collaboration with AKG (one of the world's most respected audio companies), Samsung has created these earphones to get the best out of your device. They separate left and right signals 10X better than 3.5mm headphones, which means you can enjoy music the way the artist intended. They have a built-in DAC (digital-to-analog converter) which enhances the quality of the audio you're hearing. Plus, they are manufactured with two-way speakers to improve the clarity and balance of the sound. In addition to the impressive audio technology, they are designed to be super lightweight and comfortable. Plus, the fabric cable stops them from getting all tangled up in your pockets. 
For more quality audio devices, check out our guide to the best wireless earbuds.
Key Features:
USB Type-C input
Built-in DAC
Two-way speakers 
AKG-tuned audio 
Lightweight design 
Multiple earbud options
Fabric cable 
Specification:
Brand

Samsung

Model

EO-IC100BBEGUS

Weight

0.634 Ounces
Razer Hammerhead USB C Earphones
The Razer Hammerhead USB-C are a slightly lesser (and therefore cheaper) version of our best choice and by that measure boast many similar features to what we've already discussed. The main difference between the 2 is that these earphones don't come with active noise cancellation (ANC), but instead rely on a passive system.
If you're not yet sure of the difference, passive noise cancellation refers to how the build of the earphones blocks out exterior noise such as through the fit and other designs. While this won't offer as substantial noise blocking as ANC earphones do, it's still suitable enough to keep the noise of the city and other distractions out of your head while you're trying to focus.
The sound quality isn't as great as other more expensive (and even cheaper) options, too, much like other Hammerhead model. The custom-tuned DAC system still provides a versatile audio which won't be perfect, but should be enough for casual music and podcast fans.
The inline unit is useful to, giving you excellent control, but it's a perhaps too bulky for our liking, missing the fine balance between functional and sleek that you'd expect from a pair of headphones that mostly delivers in the style category. If this isn't something you care about though and are looking for the cool design of the Hammerhead without paying a premium price, these would be a great addition to your pocket. Our guide to the best noise cancelling headphones offers more great products like this.
Key Features:
10mm dynamic drivers
Bi-flange ear tips
USB-C Connector & Custom-tuned DAC
Durable flat cables that won't knot
Specification:
Brand

Razer

Model

RZ04-02420100-R3U1

Weight

5.6 Ounces
24-bit audio
Easy to use and setup
Ideal for both gaming and music
Inline unit is a little too bulky
In a world where everyone is struggling to be heard, shouting at the top of their voices, singing annoyingly or the likes, the best escape is a pair of quality, great sounding and noise-canceling earphones. They block out the noise and leave you at peace with a mind-clearing, therapeutic playlist that makes everything much better. Such innovative technology delivers advanced noise cancellation to ensure users can watch movies, listen to music and make calls without the overwhelming background noise interfering. You can find such a helpful and advanced companion in the Wamgra USB C HiFi Stereo Type C Earbuds Headphones. It resonates clear, deep, light, high sounds alike, ensuring every note is heard and all pitches and beats are satisfyingly enjoyed. In addition to the great sound, the phenomenal build has been designed for ultimate durability.
It offers oxygen and sweat-free copper wires that ensure unrivaled performance for everyday use. Answer calls, reject and end them with a simple press of the control buttons, equally benefit from the in-built microphone that keeps you communicating with family, business partners, colleagues, and friends.
Key Features:
Great range of compatibility
Volume control and built-in mic
Comfortable and durable earbuds
Lifetime warranty
Specification:
Brand

WamGra

Model

JP54

Weight

1.44 Ounces
Belkin in-Ear USB-C Headphones
Belkin is a pretty big name in the world of consumer audio technology. They've been a pioneer in the audio industry for around 35 years and they're showing no signs of slowing down. If you're looking to upgrade your earphones for your device with a USB Type-C input, the Belkin in-Ear USB-C Headphones could be the way to go. The audio quality isn't going to impress a serious audiophile but it's a well-rounded sound with a pretty impressive bass response. The best thing about these earphones is how comfortable they are. The innovative silicone ear tips (three sizes included) and the shape of the earphone provide the perfect fit in your ear. Plus, they have a well-designed flat cable that doesn't get tangled up in your pocket.
Key Features:
USB Type-C input
Flat, lightweight cable 
Three ear tips included 
Noise isolation technology 
Available in two colors
Specification:
Brand

Belkin

Model

G3H0002btWHT

Weight

0.598 Ounce
Google Wired Digital USB C Earphones
Not satisfied with cornering what feels like every other market in the tech industry, the Google Wired Digital Earbud is a low-cost audio solution for the fanboys who love the sophisticated white sheen of everyone's favorite search engine turned societal behemoth.
At less than $25, you'll feel you're getting quite the bargain, and they can easily stand up against more expensive options with only an eagle-eared few realizing the difference. The 24-bit digital audio helps deliver rich bass and clear mids, and the inline media control gives you excellent control over your smartphone without even taking it out of your pocket. From there, you can activate your Google Assistant along with playing music, answering calls, and checking notifications.
However, they're not as comfortable as other options available, but this often varies from person to person, so if you're willing to try your luck then be our guest. If it works out, then it will all be worth it. On a more positive note, in-ear translation capability is almost too futuristic for us to believe, although once you understand how it works, the magic wears off a little. Still though, it's a great additional feature to have you'd typically expect to pay much, much more for, so get them while they're hot and before everyone else realizes the great deal on offer. Don't forget to also check our guide to the best workout headphones.
Key Features:
24-bit digital audio
Rich bass and clear mids
Quick access to Google Assistant
Easy to use
Inline media control
Specification:
Brand

Google

Weight

0.598 Ounces
Compatible with other smartphones
Wide frequency range
In-ear translation
Not as comfortable as other options
Pioneer Rayz Pro Active Noise Cancelling Earphones
Earphones used to solely have the capacity to deliver audio sound to the listener, most of them came with volume controls that helped adjust the intensity of the sounds released. As we are moving through time, top tech companies are coming up with bright and useful ideas that deliver more control and promise more convenience. The Ray Z Pro is one of those industry-leading earphones that combine innovative technology, exceptional design and phenomenal controls that keep the user ahead of their day. It comes with a smart button that allows access to apps on the phone, you can equally put some calls on silent and control operations with just one simple push.
What's even better is the smart noise cancellation feature that tailors a listening experience that's adaptive to the environment around you. Block out the noise from the outside world and enjoy the rich-sounding, clear audio that isolates you from the busyness around. The Pioneer Rayz Pro Active Noise Cancellation Earphones come with lightning and USB-C cables that are compatible with iOS devices and Macbooks. With personalized operations, swift 'hey Siri' commands and clear sounding boom sound, enjoy a truly satisfying smart operation.
Key Features:
Smart noise cancellation
Universal cables
Recognizes 'hey Siri' commands
Allows talk and charge operations
Specification:
Brand

RAYZ

Model

SE-LTC7R-B(B)CU

Weight

3.2 Ounces
USB C Earphone Buying Guide
How We Chose Our Selection Of USB C Earphones
We never pass up the opportunity to try out the coolest and latest tech for you to enjoy, but we can't do it all in such a small space of time. To make up for this, we look at 3 key factors that both us and you should always consider before making a new purchase to ensure you're getting the best deal possible.
Reviews - Reviews can be a double-edged sword, and it's easy to look at the average rating of a product and see it not be not exactly what you'd hope. The problem with this is that there is a shockingly large number of the population who will take to the internet and complain about literally anything they feel like.
So yeah, you can't always trust reviews, but when you've been doing this as long as we have, you get a knack for figuring out which reviews are worth reading. And these reviews are just a few of our favorite things. They give us information on the long-term effectiveness of product, the comfort, and the performance with different applications. Without reviews, we'd feel like we wouldn't know half as much as we do.
Brand - We never like showing a bias to any one brand with our selection, and while there may be a couple of repeats here and there, we'd like to think we present a broad choice of options for you to choose from. This ties in directly to the price, but also allows those with less common devices find something that's suitable for them.
Not everyone has an iPhone or a Pixel, so it's good to look for brands of headphones that offer versatile compatibility with as many smartphones, tablets, and laptops as possible.
Price - You may have been convinced by marketers, friends, and randoms on social media sites you need to spend big, big bucks to find headphones worth your time. We don't believe this is at all true. Instead, we think as long as you're satisfied with the sound quality and additional features then it doesn't matter what you buy.
Knowing this, we looked for a wide range of prices so that no matter what your budget or preference is, you'll find the perfect pair of USB C headphones for you, or whoever you're shopping for, lucky them, hey?
Features To Look For In USB C Earphones
Hold up, dude, before you take that leap into the relatively unknown and make your final decision we thought you ought to check out these key features to think about before making your final decision. You never know, they might unlock the secrets to what you really want and need and may have you reconsider everything, we hope that's all right.
Inline Buttons - The inline buttons are found on that little unit halfway through the cable. From here, you can play, pause, and scroll between tunes, answer calls, and with some compatibilities, you can check your notifications, and even activate Google Assistant.
It needs to be easy to access and large enough to easily press the buttons you need to, but not too bulky that it weighs the earphones down so much they fall out.
Mic - If you like to have a chat while on the move, having an excellent microphone is essential. With over ear headphones, the mic is typically found built into one of the ear pads, but with earbuds, it is on the inline unit.
Unless you're holding it close, it can bed a little too far away from your mouth to deliver a good quality half of your conversation across the phone line, so the mic must have a good range even when it's far from your mouth.
A good quality mic will save you spending a whole conversation repeating yourself and will make your friends want to call you instead of leaving you in the dark about potential plans, because they wouldn't even be able to hear you agree to go out, anyway.
Comfort - Comfort is essential for anything you wear, and this isn't restricted to clothes. The comfort of your earphones can dictate how much you wear them, and if you're planning on spending big bucks, you don't want to feel discomfort when listening to music.
The design determines comfort. They need to fit in your ear snugly, but not too snugly. At the same the time, though, if they're too loose, they'll fall out too often, and that's just annoying, so who wants that?
ANC - ANC, or active noise cancellation is the next step in ensuring you never have to hear the blare of a car horn or the whine of a crying child again. Unlike passive noise, it generates something considered an 'antinoise' signal which mirrors external noise to block it out and ensure you only hear the dulcet tones of your favorite crooners.
It might feel a little weird at first, but once you get used to it, you'll wonder how you ever lived without the wonders of ANC before, and from there, you'll never look back.
Sound Quality - Of course, no earphone guide would be complete without considering the sound quality. If you can't hear the lyrics to songs or the words of your favorite podcast, there's little point in having earphones.
Also, think about the depth of sound. Can you hear the bass? Is the bass too much? Do you need to frequently adjust the volume so you're not deafened? Is the sound too tinny? These are all important factors to consider when looking for the right earphones for you.
Sources:
How to Choose Headphones - WikiHow
Sign Up Now
GET THE VERY BEST OF GEARHUNGRY STRAIGHT TO YOUR INBOX