Best AirPod Accessories In 2022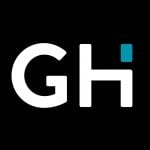 This product guide was written by GearHungry Staff
Last Updated
November 20, 2019
GearHungry Staff
GearHungry Staff posts are a compilation of work by various members of our editorial team. We update old articles regularly to provide you the most current information. You can learn more about our staff
here
.
GearHungry may earn a small commission from affiliate links in this article.
Learn more
When AirPods first arrived on the scene, we remember there being a consensus from everybody not ordained at the Church of Jobs that they weren't all that. Well, it's been a few years now, the criticisms have (mostly) dissipated, and most seem to have come around to the fact that they are one of those must-have Apple accessories. To take their potential to the next level, though, only having AirPods isn't enough, and you need the best AirPod accessories to really maximize their potential.
We've collected everything from hooks and covers to waterproof cases to charging cases and more unique accessories in between. For the Apple faithful, no collection would be complete without them, so check them out and see what all the fuss is about.
The Best AirPod Accessory
EarBuddyz 2.0 Ear Hooks And Covers
First up in our list of the best AirPod accessories is the EarBuddyz 2.0 Ear Hooks and Covers by Keybudz which, despite the AirPods ingenious design that keeps them in your ears, ensures you never need to worry about them falling out.
The silicone hook is comfortable, and unlike other earphone hooks, it sticks into your ear instead of going over the outside for a more minimalist look, which is what Apple is all about. They are easy to apply to your AirPods and slip securely over the buds to prevent shifting. This makes them perfect for runners, walkers, and just sitting at your desk waiting for the clock to strike home time.
It's not all about how well they fit, though. The EarBuddyz also help reduce ambient noise, giving you a noise-canceling solution without spending big bucks on bulky over ear headphones. However, they don't fit in the charging case, so you'll need to take them off every time you want to charge your earphones.
They come in 4 colors to choose from so you can decide if you want to add some flair to your AirPods or stick with a clear color, and they come in a pack of 3 so you don't have to go through the hassle of buying more if you damage or lose a pair.
Key Features:
4 colors
Ultra-premium silicone
Ambient noise isolation
Hassle-free installation
Comfortable
3 pair set
1 year warranty
Specification:
Brand

Keybudz

Model

FBA_EarBuddyz01_Clear

Weight

0.32 Ounces
Catalyst Waterproof AirPods Case
Our second pick is the Catalyst Waterproof AirPods Case which is the perfect antidote for those who have a history of dropping their case into puddles, lakes, or onto hard and unforgiving concrete from a distance. Fear not, though, the times of you spending half your paycheck on replacements is over, and this case, which is available in 9 colors, is the answer.
The waterproof technology is rated as IP67 and is protected up to 1 meter, ideal for when you drop it in the back or the paddling pool on a hot summer's day. It's also massively durable and impact-ready, with military grade shock resistance to 2 meters.
Despite this protection, it's not heavy or bulky, and the lightweight case will feel as if you're just carrying the regular case around with you. For extra protection, there is a detachable carabiner for you to clip it to your keychain, inside your day pack, or belt so it's always close at hand.
It also keeps your AirPods and case safe from all weather and also prevents sand, dirt, and dust breaching the case, because debris in your ear is never pleasant. For convenience, the Lightning port is also easily accessible so once it's on you never need to take it off.
Key Features:
9 colors
IP67 waterproof technology
2 meter impact protection
Protects against all weather
Detachable carabiner
Robust silicone
Accessible Lightning port
Specification:
Brand

Catalyst

Model

MMEF2AM/A

Weight

1.6 Ounces
Get Airpod Skin Protective Wraps
If you want to jazz up your earphones, maybe to distinguish them from others in the house or maybe just because, the Get Airpod Skin Protective Wraps are a great, cheap way to do just that.
You can pick from 8 colors including Black, Green, Orange, and Nebula (formerly known as Blue) to give your AirPods an easy to spot feature and make them just a little more exciting than the sophisticated (sure) but also ordinary white design.
While they'll make your AirPods look cool, they also have practical benefits, helping to protect from scuffs and scratches which are too easily seen on the regular earbud coating. Even with the covers, they fit seamlessly into your AirPod case, too, so there's no need to remove them every time you need to charge up.
With 2 sets, you can make quick changes if they are damaged beyond repair (though this is unlikely), and with a lifetime guarantee, you've got the peace of mind you need should you ever require a replacement. If you are a fan of Apple products and also own a Mac, be sure to check out our guide to the best MacBook Pro cases that will help you protect and store them.
Key Features:
8 colors
Protects from wear and tear and everyday scratches
Easy to apply
Minimalistic design
Fit perfectly into AirPod case
2 sets included
Lifetime guarantee
Specification:
Brand

Get Airpod Skin

Model

B06XRMTT6J

Weight

0.64 Ounces
PodSkinz Keychain AirPods Case
For fast access and ensuring you'll always know where the hell your AirPods are, the PodSkinz Keychain AirPods Case is a superb addition for organization, protection, and convenience. It boasts a handy, easy-to-use carabiner clip for easy attachment whether you want to secure it to your keys or not.
While at first you might feel this bulks up your car keys, the lightweight design weighing just half an ounce is more forgiving than you'd first expect. It's also robust and anti-dust to protect your original AirPod case from damage and debris to keep them in the best condition.
The form fitting design fits easily and securely over the case but still easy to remove if you need it for when you get your new pair of AirPods. The lightning port is also easily accessible for reliable charging with no need to remove the case at all.
Choose from 7 colors to spice up your AirPod case or gift to a friend to show them there's more to life than the minimalist Apple style. You may also like some of the best USB C earphones, so be sure to check them out.
Key Features:
7 colors
Lightweight
Robust
Hassle-free installation
1 year warranty
Slim and form fitting design
Lightning charger port hole
Specification:
Brand

Keybudz

Model

B07JH614X5

Weight

0.64 Ounces
Spigen RA100 AirPods Strap
For runners, hikers, or anyone who loves to go fast but is also sick of their AirPods tumbling from their ears and down rabbit holes, the Spigen RA100 AirPods Strap ensures security and stability regardless of the intensity of the terrain you're tackling.
The compact strap is lightweight and durable and clips together for greater peace of mind when getting your morning workout completed. In between workouts, the tangle-free design means you won't go back to the frustrating days of wired earphones and ensures easy storage in your pocket or gym bag.
The high quality silicone prevents any skin irritation so they're also comfortable to wear, and while they're only available in 2 colors (White and Black), it's not too much of an issue, and you don't need flashy vibrant colors with everything you wear.
Key Features:
2 colors
Compact
Lightweight
Durable
Offers stability and security
Tangle-free storage
Connecting clip
Specification:
Brand

Spigen

Model

000EM20861

Weight

0.64 Ounces
Moving away from AirPod accessories to help you on-the-go, the Elago AirPods Stand is an excellent at-home companion to ensure your AirPods are always charged ready for when you head out the door every morning.
The modern design is also a simple one, keeping the classic Apple tone, but it doesn't need all the flash and fanciness of other tech gear to be effective. It comes in 3 colors and you can choose from Black, Dark Grey, and White to set on your bedside table or desk without it cluttering up the area and ensuring you've got plenty of space for your iPad Pro, MacBook, iPod and any other essential Apple accessories.
Made from silicone, it's lightweight but also durable impact resistant to keep your AirPod safe should it fall off as you thrash around during a bad dream. This silicone is also non-toxic, so there's no danger of allergies or bad reactions when handling it.
The case fits perfectly inside the stand, and the flawless charging design ensures you'll never worry about the batteries running out just as you're about to start off on your hour-long-plus journey back from work and into the loving arms of your partner.
Key Features:
3 colors
Modern design
Long-lasting
Silicone
Exact fit
Flawless charging
Non-toxic
Specification:
Brand

Elago

Model

EST-AP-BK

Weight

1.44 Ounces
Apple Wireless Charging Case
Our final pick for the best AirPod accessories is the Apple Wireless Charging Case which we know you'll already have because you bought your AirPods, but not everyone is as careful and responsible as you, dude.
This authentic Apple product is exactly what you need to replace your lost but not forgotten original AirPod case, and like any decent example of Apple AirPod accessories, it fits seamlessly into the collection like it was never absent.
You're guaranteed fast charging through either wired means (via lightning cable) or wireless options (Qi charging), and the LED charging indicator helps you know if everything's working. Unlike other, knock off charging cases, this is the real deal, and you'll feel as if your previous case was never even lost. Although we know it's never easy to replace a fallen soldier.
The compact design fits easily in your backpack or on your desk, and the exact fit design means your AirPods slide in with ease, further demonstrating they are just what they claim to be.
It's compatible with any generation AirPod, so whether you're rocking 1st Gen or latest Gen, you'll enjoy satisfying results.
Key Features:
Authentic Apple product
Fast charging
Wireless or Wired charging
LED charging indicator
Compact
Compatible with Gen 1 and beyond
Exact fit
Specification:
Brand

Apple

Model

B07PYLKTD8

Weight

1.41 Ounces
GOGOSODU Compatible Airpods Strap
Airpods are great, there's no doubt about it. But not having any wires to keep them in your ears can be a problem. Sometimes, you need to know that, if something happens, your Airpods won't fly out of your ears and be lost forever. That's why the GOGOSODU Airpods Strap is the perfect Airpod accessory. It has two wires to attach around your Airpods and a neck strap to keep them in place. 
It's made from the finest soft silicone, making it soft, comfortable, and gentle on your skin. Also, they're completely adjustable and come in a variety of different color schemes. If you use your Airpods when you're running, cycling, or just wearing them around, you need this strap to keep them safe.
Key Features:
Made from finest soft silicone 
Adjustable high-tensile strap 
Available in three colors
Stop you Airpods from getting lost
Specification:
Brand

GOGOSODU

Model

4330151115

Weight

0.48 Ounces
Sign Up Now
GET THE VERY BEST OF GEARHUNGRY STRAIGHT TO YOUR INBOX