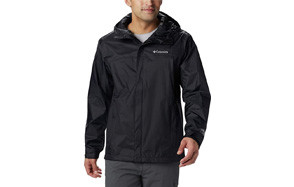 Columbia Men's Watertight II Rain Jacket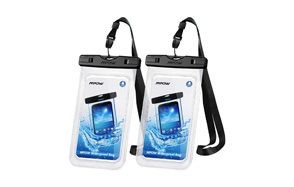 Mpow Waterproof Case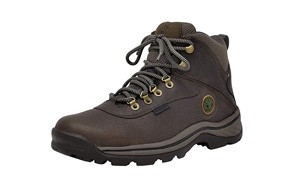 Timberland Waterproof Ankle Boot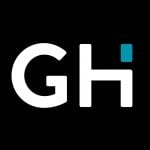 Rain. From the shower-laden spring to the drizzly winter, there's little one can do to avoid wet weather. Regardless of how you interact with your outdoor environment, Whether you're on an ambitious outdoor adventure, getting that morning run in, or scurrying from car to office, quality rain gear is an essential component of physical comfort and, in extreme conditions, health.
There's more to the rain-gear gamut than rain jackets and galoshes. There is an array of versatile products for all circumstances, and our crew here at Gear Hungry has couriered up 13 articles of the highest-rated, best rain gear.
So, come on, jump in. Let's figure out what you need, why you need it, and where to get it.
The Best Rain Gear for Men
Rain Gear For Men FAQ
Q: What is the best rain gear?
A: Without knowing what you need rain gear for, it's impossible to determine what the best rain gear is. However, this doesn't mean we can't give you a quick overview of what to look for when deciding which rain gear is the right kind for your situation.
Rain gear comes in many shapes and sizes and is suitable for a range of applications. If you're looking for everyday rain gear, a simple waterproof coat should be enough, as it will keep you dry walking along the streets. However, if you need work rain gear for men, consider heavy-duty products, such as waterproof work boots that will keep your feet dry, especially if you work outside all day.
You might need rain gear that keeps your devices dry, so it's worth considering how useful a waterproof pouch could be, and not just for rainy days. If you've ever enjoyed Songkran in Thailand, you'll understand how crucial they are for protecting your precious smartphone and ensuring you capture all the memories you can.
Q: Is rain gear truly waterproof?
A: You would expect the best rain suits, rain jackets, and rain pants to be truly waterproof. However, while many products are water-resistant, they are not all waterproof. 'Water-resistance' means they will prevent water from breaching the material up to a certain point. Some gear may resist a drizzle, but they would be useless in a deluge.
You can use this information to determine whether rain gear is suitable for you. Often, you can survive a quick downpour while hiking, even if it might be slightly uncomfortable. Still, if you plan on prolonged exposure to the elements, you need to invest in quality, waterproof (not just resistant) rain gear to ensure your safety and prevent the risk of any illness.
Q: Is Gore-Tex 100% waterproof?
A: Gore-Tex is one of the most reliable fabric membranes available. It's popular amongst hikers, snow sports enthusiasts, and outdoor professionals. But is Gore-Tex rain gear for men completely waterproof?
The answer to this is It Depends. While all Gore-Tex products will provide a level of water resistance, not all of them are completely waterproof. But, you can still work out what products are waterproof by checking the label.
If the label is Black Diamond, you can trust it to be entirely waterproof for various activities. The Gore-Tex Guaranteed to Keep You Dry Promise guarantees that the article is fit for use in any scenario. Conversely, any products with a White Diamond are water-resistant but not waterproof, although they are still useful for providing comfort and improving performance.
Q: What material is waterproof?
A: When looking for heavy-duty rain gear for men, you need to ensure that you select the most effective waterproof materials. But it's easy to choose a material that you think is waterproof, only to discover that it isn't.
While there are plenty of water-resistant fabrics, it's better to look out for genuinely waterproof materials. These include rubberized fabrics as well as PVC and PU. Rubber itself is also an excellent waterproof material, as it will keep the water out entirely.
However, despite these materials being reliable enough to keep you dry, you'll need to consider the purpose of the garment. Rubber may be the most waterproof material around, but it does not offer other materials' breathability, and it is therefore not ideal for hiking. Likewise, while PU can be lightweight, this may not be what you want when working in the fields. Like any purchase, it is not just one aspect that you need to consider but instead think of the context in which you'll use it.
Q: Which chemicals are used for waterproofing?
A: One of the most commonly used chemicals for waterproofing is PFC or poly-fluorinated chemicals. They are used to prevent water and stains from damaging the garments and make them water-resistant or waterproof. However, experts soon realized that PFCs were hazardous to the environment, so efforts have been made to reduce and hopefully eliminate PFCs in all outdoor clothing or rain gear.
Well-known brands, such as Gore-Tex and Patagonia, are among those making PFC-reduction efforts. Others, like Marmot and Grangers, have strived to develop Durable Water Repellent (DWR) garments entirely free from PFCs. If you are concerned about purchasing (and thereby supporting) products that use PFCs, you can look for items with the bluesign® system label. This label demonstrates that the garments are free from PFCs and instead use other means to achieve sufficient waterproofing and keep you dry wherever you go.
Q: How should I wash my rain gear?
A: If you want to ensure your quality rain gear remains high quality for as long as possible, you should know how to care for it. If you neglect to clean it properly, it leads to an issue known as wetting-out, where the garment will not repel water the way it should.
You can avoid this by cleaning your gear regularly. But it is not as simple as merely throwing it in the washing machine with your other clothes. You need a specific type of detergent that cleans waterproof clothing without ruining its waterproof properties.
First, you will need to clear any leftover regular detergent from your washing machine. When you have done this, check the rain gear's washing instructions, zip-up if possible, and seal and velcro parts. Some types of rain gear will require you to turn it inside out.
Put the garment in the washing machine by itself (unless you are cleaning other waterproof gear) and add the special detergent. Set the cycle and wait for it to finish.
When the cycle is complete, follow the instructions for drying.
In some cases, you may need to re-waterproof your gear to ensure the waterproof integrity remains.
Q: Can I put rain gear in the dryer?
A: Most rain gear is suitable for the dryer in a pinch, but, as with any treated garment, the recommended method is hang drying.
Heat can reactivate the DWR treatment, so you may want to do this even if you do not need your gear immediately. If you use a dryer, you should only put it in for about 20 minutes, as too much heat could damage the clothes.
Sources:
Waterproof Fabric - Wikipedia