Last updated:
18 Dec 2020
20 Best Men's Base Layers (Review) in 2021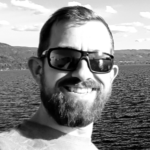 Your guide to this article today is by outdoor expert Andy Lewis
Published
November 13, 2018
Support us! GearHungry may earn a small commission from affiliate links in this article.
Learn more
Choosing the right next-to-skin articles of clothing is essential as that base layer plays a crucial role in wicking moisture away from the body and helping to regulate your core body temperature when you are out and about enjoy active pursuits in the colder weather climes. A good men base layer is every bit as important as your down jacket so don't neglect this layer, especially if you enjoy activities like skiing, hiking and climbing for example. You want to invest in technical garments and fabrics that are soft and warm, comfortable against the skin but which also keep you warm as well as dry. Below are our pick of the Best Men's Base Layer's so that you don't have to out in quite so many hours researching the subject yourself. In some circles, they are also known as men's thermal underwear. We have a cross section of tops and leggings from a variety of brands in various technical knits, so hopefully, the perfect base layer to complete your kit will be in our recommendations below.
The Best Men's Base Layer
Men's Base Layer Buying Guide & FAQs
When purchasing a base later, you have to consider a number of things before making a choice. This way, you get the best out of your purchase for an overall pleasant user experience.
Breathability - You want your base layer to be breathable and adapt to both cold and hot weather. A material that is breathable and allows you to regulate your temperature is the best.
Durability - Try to avoid shorter fibers as these have a tendency to tear easily and you will soon be left with holes in your clothes. Longer fibers like Merino wool are great and durable and can last much longer.
Materials - Also keep an eye on the materials that are used to make your potential purchase. The wrong material can result in unbearable itching.
Fit - The best base layers fit you without being too tight. Additionally, a material with a great flex is good as it allows for greater mobility. The Under Armour top is a good example as its 4-way stretch construction fits well and doesn't feel too tight or uncomfortable. Also, you can get tighter fitting tops for colder climates while the more loose-fitting ones can be purchased for warmer weather.
Thickness - The thickness of the material is also something to look out for. Thicker materials make for heavier clothing, and this could bog you down especially if your base layer is being used for strenuous activity.

Base Layer FAQs
Q: What is a base layer?
A: A base layer is a piece of clothing that can be worn underneath your clothes for additional warmth. They are usually designed to prevent chafing and swearing.
Q: What material is best for base layer?
A: Polyester and nylon were the most common materials used for base layers; however, right now Merino wool is perhaps the best option as it is naturally adaptable to any weather and is soft to the touch.
Q: Should base layers be tight or loose?
A: This depends on the use you want to put it to. A tightfitting base layer is ideal if you're in a cold area with questionable weather. However, you might want to wear something a bit more loose if you're wearing it alone in warm weather.
Q: Which base layer is the best for cold weather?
A: Tight-fitting base layers work best for cold weather. You'll also want to opt for a material that traps heat and keeps you warm. As mentioned earlier, Merino wool is the ideal material for this.
Q: How are base layers supposed to fit?
A: A base layer should ideally fit against your skin so as to wick moisture properly. So it would be best to purchase one with a snug fit.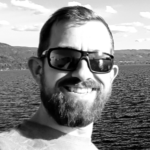 Andy is a experienced Bushcraft instructor that has spent time in some of the most remote and hostile environments in the world. When not outdoors, Andy contributes his expert knowledge to our survival and outdoor department. With an NCFE Level 4 Survival Instructors Award firmly in hand, he has certainly earned the position of a trained survivalist, wilderness and first aid expert.