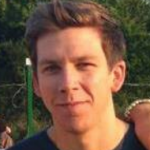 Choosing the right next-to-skin articles of clothing is essential as that base layer plays a crucial role in wicking moisture away from the body and helping to regulate your core body temperature when you are out and about enjoy active pursuits in the colder weather climes. A good men base layer is every bit as important as your down jacket so don't neglect this layer, especially if you enjoy activities like skiing, hiking and climbing for example. You want to invest in technical garments and fabrics that are soft and warm, comfortable against the skin but which also keep you warm as well as dry. Below are our pick of the Best Men's Base Layer's so that you don't have to out in quite so many hours researching the subject yourself. In some circles, they are also known as men's thermal underwear. We have a cross section of tops and leggings from a variety of brands in various technical knits, so hopefully, the perfect base layer to complete your kit will be in our recommendations below.
The Best Men's Base Layer
Men's Base Layer Buying Guide & FAQs
How We Chose Our Selection of Men's Base Layers
In choosing our selection of garments for you we carefully review and ensure that all the products offer exceptional quality construction and also value for money. We always put forward a range of brands both from popular manufacturers and also niche ones within the category to ensure that there is a full and representative cross-section of items for you to consider at a range of price points that will suit all budgets.

Features To Look For In Men's Base Layers
There are so many vital features to be on the lookout for when you are selecting those all-important base layer garments including the below:
Warmth – Merino is great for heat-trapping but more expensive than Polyester. Weigh up how warm you need your base layers to be and look for the overall weight of the garment. Go for Merino, Blends, Polyester or Silk.
Breathability – Merino, and Blends offer excellent levels of breathability. Lightweight Merino is probably the best option for breathability, and it has fantastic natural wicking properties which will keep you warm and dry.
Durability – Merino is super soft but prone to developing holes whereas synthetics are hardier and will last for multiple seasons. Polyester makes an excellent fabric if durability and longevity of our garment is your key concern.
Materials – You can go for Merino Wool, Bamboo, Silk and Synthetic mix or a carefully constructed blend. They all make great base layer fabrics.
Fit – for optimal performance you want your base layers to be snug but not at all restrictive. Make sure you don't go for something that is too tight and will inhibit your fluidity of movement.
Thickness – generally speaking, the thicker the fabric, the more suitable it will be for protecting you from extreme weather conditions so if you are going on a skiing trip as opposed to just trekking in the winter months, choose your base layer so that it matches your activity. Remember that the beauty of base layers is just that. They are designed to be layered together.

Men's Base Layer FAQs
Q: What Is A Base Layer?
A: The very first part of your clothing and the one that goes directly against your skin is usually known as the base layer. It's designed to be snug so that it traps a thin layer of warm air to keep you insulated so while you don't want to be uncomfortable and feel like you are being squeezed into a sausage skin, it is essential that this layer is tight and close fitting. The idea of a base layer is that it will regulate your body temperature while actively wicking moisture away from the body during periods of strenuous external activity or exercise. In that respect, a base layer is to winter sports what a scuba diving wetsuit is to diving. It should be a comfortable, foundational garment over which you can multilayer other garments according to the severity of the climate and cold conditions.
Q: What Is The Best Material For A Base Layer?
A: There are normally three key fabrics used as an insulating base layer. These will be Merino Wool, Bamboo or Silk or Synthetic style, mixed man-made fabrics. Whatever you do, avoid cotton as a base layer because this soaks up moisture like a sponge rather than wicking it away from your body meaning that you could end up, in the worst-case scenario, with hypothermia which can be caught even in mild weather. Cotton might be cheaper but if its warmth and body temperature regulation that you are trying to achieve, it's not the best material to choose for your base layers.
Q: How Are Base Layers Supposed To Fit?
A: Base layers should certainly be close fitting but not in a way that restricts movement when exercising. Keep in mind that more base layers have been specifically designed and engineered to provide a flexible fit and to stretch with you as you move. Most should naturally adjust to your body shape so the more critical features to look out for are arm and body length as you don't want any bare skin being exposed to the elements. Ideally, you want your base layers to cover your wrists and come down to your hips or top of your bottom. If the garments are skin tight to such an extent that there is no give and you can't pinch them to separate from your body, then you've probably gone too small. Make sure that you have mobility in and around your armpits, arms, and shoulders. So the answer is that a base layer should fit snugly but not be restrictive.
Q: What Temperature Are Most Layers Recommended For?
A: The various materials and brands will have a range of garments that are applicable for a variety of temperatures. You might see these referred to as tog. So the higher the tog, the colder the extremes of temperature your garments will protect you from. Conventionally, the smaller the number associated with the weight (whether that's tog, dernier, or some other weight based denomination) the warmer the temperatures they'll be designed to deal with and the higher that number and heavier weighted the base layer, the more they are able to provide warmth in extremely cold conditions, even below freezing.
Q: What Does Moisture-Wicking Base Layer Mean?
A: A moisture-wicking base layer is one that has been designed to draw moisture away from the body. Normally a modern, technical fabric it's specially constructed to carry moisture away from the body, spreading it out, so that it evaporates more easily on the outside of the fabric, keeping you warm and dry on the inside. You may also see moisture-wicking replaced by the word breathable. What these fabrics do is let air and sweat out so that you stay cool and dry.