Out With Cable, In With Apps: The Best Streaming Sticks In 2022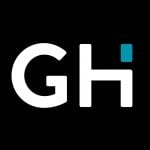 This product guide was written by GearHungry Staff
Last Updated
April 29, 2022
GearHungry Staff
GearHungry Staff posts are a compilation of work by various members of our editorial team. We update old articles regularly to provide you the most current information. You can learn more about our staff
here
.
GearHungry may earn a small commission from affiliate links in this article.
Learn more
Want access to popular streaming apps like Netflix, Hulu, HBO Max, and Amazon Prime Video, but don't want to spend a small fortune on a smart TV? Get yourself a dedicated streaming stick. You'll thank us later.
Also known as streaming boxes, media streaming hubs, or media players, these little plug-and-play devices allow you to set up your TV with any streaming media services, online and local included, and they cost a fraction of a new smart TV. The best streaming sticks will also deliver ultra-high definition (4K) resolution, allowing you to make the most out of your TV setup.
We searched far and wide to bring you the list of some of the best streaming boxes on the market. They are really easy to use, budget-friendly, and you'll quickly discover how useful they can be – even if you own the newest smart TV.
The Best Streaming Stick
Chromecast Ultra Streaming Stick
The Chromecast Ultra is a streaming stick known globally as one of the best performers. This model is incredibly easy to use and plugs into the HDMI port of your television. It can provide you with seemingly endless, reliable streaming for all of your favorite services and turns your TV screen into an entertainment center with 4K video quality featuring smooth streaming and minimal buffering. This device is compatible with laptops, iPhones, Android devices and more. You can enjoy thousands of cast-enabled apps streaming directly into your home. The only problem you will have is choosing what to watch.
Regardless of whether you prefer free, paid or subscribed content, Chromecast opens up your entertainment world. The videos displayed are crystal clear with vibrant color and unbeatable smoothness. This streaming stick features an Ethernet adapter that enables you to enjoy continuous streaming even if your Wi-Fi network isn't ready for the demands of 4k.
Chromecast with Google TV allows you to explore services such as Hulu, YouTube, HBO Max and Netflix with this little HDMI dongle that makes content streaming on TV extremely easy. For a 4k media streamer, the Chromecast is one of the inexplicably affordable models currently on the market. Of course, it does have its disadvantages, such as its reliance on devices like phones, computers, and tablets to operate, but this disadvantage is a mild compromise thanks to all the great features. Check out our reviews of the best Android TV boxes for more great products like this.
Key Features:
Comes with an Ethernet adapter
Plugs into your TV's HDMI port
Choose from 4K-enabled apps
Voice remote control
Ethernet port for reliable 4K streaming
Relatively inexpensive for a 4K media streamer
Play faster, smoother and more reliably
The device requires a tablet, smartphone, or PC
It is twice the price of the 1080p Chromecast
Roku Express Streaming Media Player
If you want access to major streaming services at a low price, you'll get a real kick out of the Roku Express streaming stick. Roku Devices give you a secure HD streaming media with an intuitive navigation system in a simple-to-use device. It features a simple setup that has been developed by experts that understand the needs of consumers. A high-speed HDMI cable is also included to make connecting it to your TV easy. There are no fees or subscription plans on the Roku Channel and you can enjoy many TV shows and movies for free.
Choose from thousands of movies and series from scores of streaming services available on Roku Express, such as Amazon Prime Video, Netflix, HBO max, HBO NOW and Showtime. If you still need more, you can avail yourself of services from cable alternatives such as Sling TV, YouTube TV, CBS News, or other news programs on networks such as ABC and ESPN. Roku Express also has its mobile app where users can enjoy private listening and other features like voice search.
All you need to do to get connected is to plug this little device into your TV via a High-Speed HDMI cable that is included with your purchase. Follow this by connecting to the internet and you're ready to go with unlimited streaming options. The Roku streaming stick delivers excellent performance compared to many competitive models and also comes with a headphone jack in the remote control. The remote works great even though it features no voice assistant functionality like the Amazon Alexa. With a limited voice search element, this is a well-priced and fast-performing streaming device that is ideal for entertainment-hungry homes. Be sure to also check out our reviews of the best universal remotes. 
Key Features:
Picture quality up to 1080p HD
Simple setup with included High-Speed HDMI cable
500,000+ movies and TV shows
No subscriptions or fees
Specification:
Brand

Roku

Model

Roku Express 3900R

Weight

10.4 Ounces
Thousands of streaming apps and services
Wired network connections
Headphone jack in the remote
No Dolby Vision support
No voice assistant functionality
Fire TV Cube 4K, Hands-Free Streaming Device With Alexa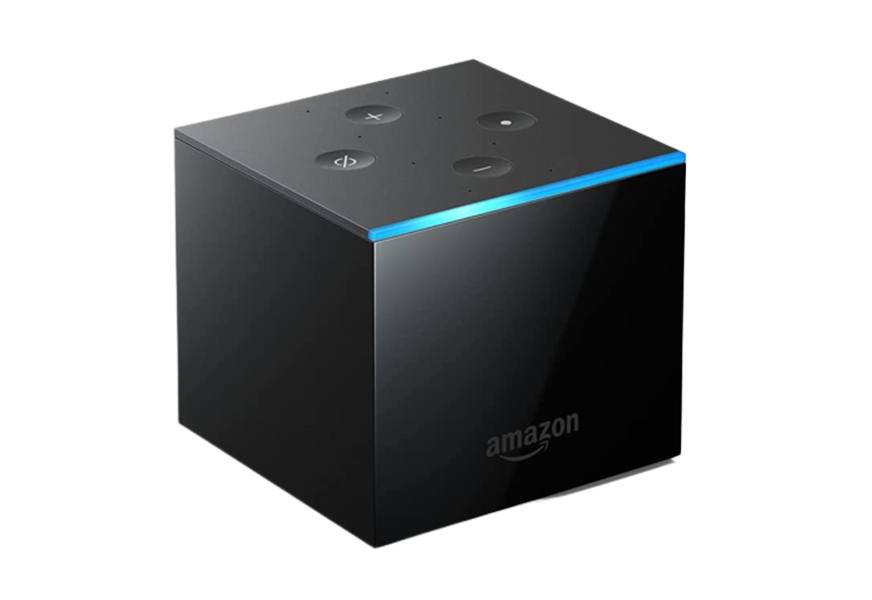 Enjoy endless entertainment with Amazon Fire TV Cube. This is one of the best streaming boxes and gives you hands-free control with Alexa voice remote. The Fire TV Cube allows you to access the most popular channels, apps and websites. Simply dim the lights, turn on your TV and watch anything you want by merely asking Alexa to connect it for you. It features beamforming technology, eight microphones, and a far-field tech that enables you to hear from any direction. Play, pause, search, fast forward – you are in complete control and it's easy with hands-free content control. You can do anything and everything now with just your voice, from adjusting the volume of your TV to controlling its power, soundbar, or the satellite and live cable channels.
The great thing about this streaming device is that even when your TV is turned off, you can still enjoy listening to music, the news or just checking the weather. You can also control other compatible smart home devices, thanks to the inclusion of a built-in smart speaker that operates without the television. With the new Alexa and other voice functionalities, the Fire TV Cube is undoubtedly getting immensely smarter with each passing day. The display of this streaming stick is as high as its quality streaming, as it grants users the chance to experience the most realistic picture quality with access to the most vivid 4k ultra HD up to 60 fps.
Have fun during your movie nights by browsing through tens of thousands of apps, channels, and more. You'll have unlimited access to over 500,000 TV episodes and movies from platforms such as Prime Video, Netflix, NBC, SHOWTIME, HBO, Amazon Prime Video and Hulu. Some of the websites this streaming stick makes available to you include Reddit, YouTube, and Facebook, with browsers such as Firefox and Silk. To unlock thousands of movies and episodes such as The Big Sick, Thursday Night Football and Sneaky Pete. Users of the Fire TV Cube must have Amazon Prime memberships. 4K Ultra HD gives you all of this and more with true-to-life picture quality.
While overall very similar, the Fire TV Stick 4k and Fire TV Cube 4K do have some notable differences. For one, the Cube is pricier and bigger and it supports Ethernet connections right out of the box. Of course, both feature Alexa integration, but unlike Fire TV Stick 4K, the Cube leans into the Alexa ecosystem more thanks to the speaker. Overall, this is one of the best streaming devices out there that's compatible with many tools and applications such as soundbars, TVs, and brands such as Sony, Samsung, LG, Vizio, and others. You can pair your Fire TV Cube with any other device that makes use of Alexa's voice such as Echo or Echo Dot to take your streaming control to a higher level by sound. Enjoy the benefits of one of the best streaming devices all rolled into one compact package.
Key Features:
Hands-free streaming media player with Alexa
Far-field voice recognition
Eight microphones
Beamforming technology
16 GB storage
Specification:
Brand

Amazon

Weight

16.4 Oz (465 g)
Full-fledged Alexa speaker
A fantastic selection of connected apps
Far-field microphone with voice over TV audio
Lacks Google Play content support
On the pricier end of the scale
NVIDIA Shield TV Streaming Stick
Upgrade your home and television with the new NVIDIA Shield TV streaming stick. This is a 4K HDR media streamer that is described by many users as an entity with a blazing fast output and high levels of versatility. It works not only as a streamer stick but also as a game console, media server, and smart home hub, all in one. Though multi-purpose, the Shield streaming stick is highly customizable and can update itself with new features that enhance its already world-class performance. This is a unit that has gained global acclaim from many enthusiastic users, as it offers an unlimited supply of entertainment in the form of movies, TV shows and countless videos, all in the comfort of one's home. Some of the channels available to a user after purchase include Netflix, Prime Video and Vudu.
The Shield device displays high-quality pictures while streaming, giving you ultra-realistic images and sounds. Experience the best hands-free service with this streaming stick. Play, pause or fast forward that football match using voice control as well as other functions including adjusting the volume. The NVIDIA Shield TV device pairs well with Echo and Echo Dot to further enhance your streaming experience.
Turn movie night into something extra special with Google Chromecast with Google TV. The immersive sound together with Dolby Vision transports you from your sofa to the scene you are watching in lifelike color and clarity with both picture and sound. This unit is perfectly compatible with other devices such as Google Home, Google Play and Google assistant. It also features voice functionalities such as the new Alexa and this enables users to utilize voice control in handing out commands. You may also be interested in these TV wall mounts. Take a moment to check them out.
Key Features:
Acts as a streamer, game console, media server, and smart home hub
4K HDR quality
Hands-free control with Amazon Echo & Alexa
Smart home ready
Expandable storage
Specification:
Brand

NVIDIA

Model

945-12897-2500-100

Weight

8.8 Ounces
Excellent streaming game features
Offers both 4K and HDR support
Hands-free Google Assistant support
Expensive
Requires a high-speed network connection
Fire TV Stick With Alexa Voice Remote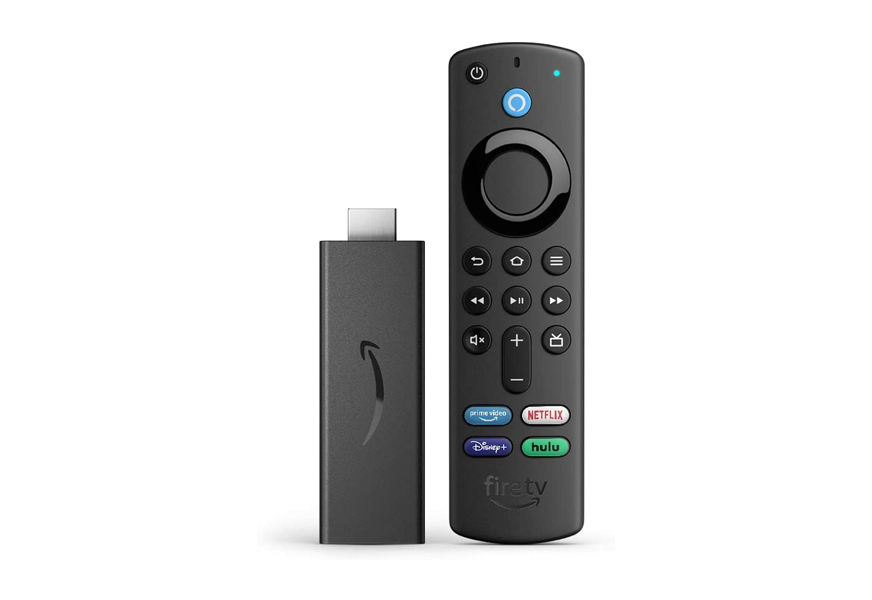 Why settle for boring old commercial television when you can have an entire world of entertainment at the tip of your fingers? Along with Alexa Voice Remote, the Fire TV Stick with Alex stick also comes with a convenient TV remote control. Tap into the most popular streaming services, and watch your favorite movies and TV shows from Amazon Prime Video, Netflix, Youtube TV, and more with access to more content than you ever thought possible – at an affordable price!
The Fire TV Stick plugs directly into an HDMI port so it's neatly hidden in the back of your Smart TV. You can enjoy more than a million movies, TV shows and other content as well as view live camera feeds. Turn your TV into a home theater with Dolby Atmos and immersive sound. This streaming device is so good, that you'll find going to the movies a bore.
Make the most of free and paid content with personalized profiles to make it easy for each user in your household to customize their own content via their favorite streaming platform with an easy-to-find menu on the home screen. This streaming device not only gives you endless options but also streamlines your setup with a single device – no more clutter with multiple boxes and receivers.
Key Features:
Convenient TV Control or Voice Control with Alexa
Plugs directly into the back of your TV for easy setup
Access to multiple streaming services
8 GB storage
Easy to find content on the home screen
Access to free and paid content
You can view live camera feeds
Does not support 4K streaming
Dolby Atmos not available for all streaming services
Why Trust Us
To the surprise of no one, here at GearHungry, we're big fans of gear and this includes technology. One of our favorite gadgets is the humble television and anything that makes watching TV a better experience is something we're interested in. Fast forward to the present and streaming devices have become more advanced, easier to use and have made it possible to tap into an entire planet of entertainment. We've explored dozens of options, checked the specifications of each model, and looked at hundreds of customer reviews to compile a selection that we think are some of the best streaming boxes and sticks.
Who This Is For
This guide is for any TV lover looking for the best streaming device for their budget. We've done the hard work of sifting through the dozens of streaming sticks available on the market. If you love your TV and demand more entertainment options, this guide will help you find the streaming stick best suited to your needs.
How We Picked
When it comes to streaming sticks, there are more choices than the average person could handle so our first criteria was to look at those from reputable brands. We looked at ones that were easy to use, and were functional and versatile. Most importantly, we picked the streaming devices that promised access to the best media streamers and services that offered the best content.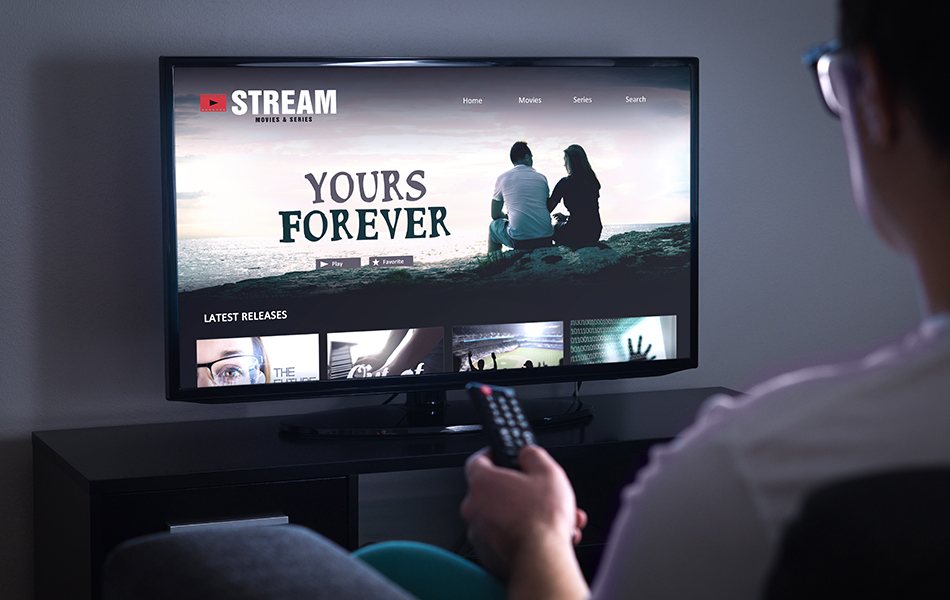 Features To Look For In Streaming Sticks
Design - The design of streaming sticks is important depending on your TV setup. You can opt for streaming boxes which are typically at least a little larger, or streaming sticks which tend to be very compact. A streaming box is much like the receivers we used to install for cable TV only they are considerably smaller and more practical. They are also easier to install and are usually tucked away at the back of the TV. But while streaming sticks support HD, not all of them support 4K streaming, which is something to keep in mind when shopping for a device of your own.
Video - This is the main purpose of all TV devices and even more so with streaming devices. Tech enthusiasts have become quite savvy and demanding when it comes to video. Dolby Vision and Dolby Vision HDR, while excellent, simply can't compare with 4K Ultra HD. 4K gives you high-density pixel resolution which is more true to life for a superior viewing experience.
Connectivity - Most streaming devices can be connected to the back of a Smart TV via an HDMI port or a USB port. You can also connect your digital devices to some streaming devices. What you usually will need is an internet connection which may be Wi-Fi, ethernet cable or a direct line to your modem.
Remote - Not all streaming devices come with a remote but with some, it's not necessary. However, the streaming devices that do come with a remote make it incredibly easy to navigate around the screen. You can choose your favorite streaming platform, control the volume and more. Other streaming devices offer hands-free voice control such as Alexa or Google Assistant for even easier operation.
Available content - This is where a streaming device gets interesting. In most cases, if you can access the content on a device, you can watch it. There are thousands of free services available such as those on Youtube TV. Some services such as Fire TV, Google TV and Apple TV may be free but only as part of the package when you purchase their devices. You can also pay subscriptions to various streaming services and access more content. Many of these offer a free monthly trial so you can check out the content before you commit to a monthly subscription.
Key specs and features - Before you rush out and get your streaming device, it's important to check for the specifications and features you want and need. You need to decide if you want 4K Ultra HD, Dolby Vision or both. The remote is also important as some may be able to control aspects of your television and may have a headphone jack so you can listen to music without disturbing others around you. Also, check to see if your device supports voice search such as Alexa or Google Assistant.
Gaming options - This is where a streaming stick can get really interesting and if you are an avid gamer, it's best to focus on devices that give you some gaming options. Our favorite is Nvidia Shield TV, but Apple TV has also done a good job itegrating games into its app offerings.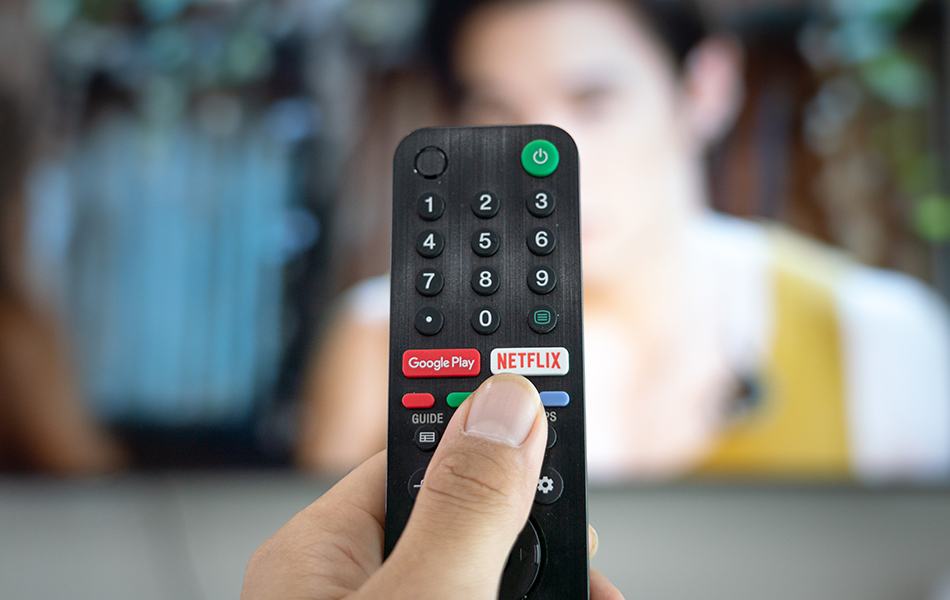 Streaming Stick FAQ
Q: What does a streaming stick do?
A: A streaming stick allows you to stream media directly to your television. The content includes movies, videos, TV shows, music and a lot more. You connect the device to your TV, follow the manufacturer's instructions to connect the device to an internet connection and you're good to go.
Q: Can you use a streaming stick on any TV?
A: Streaming devices work best with smart or newer TVs but you can also connect to just about any TV using an HDMI cable or over a Blu-Ray player.
Q: Do streaming devices have monthly fees?
A: Some streaming devices have monthly fees and this will generally depend on the content they offer. Some devices may not charge a monthly fee as long as you purchase a corresponding streaming device. If you do want to take advantage of free streaming services, you can and there is plenty of content to choose from, however, the downside is that you will generally need to put up with a lot of advertising interrupting the content you are watching.
Q: Do you need a streaming device with a smart TV?
A: Many Smart TVs come with a variety of pre-installed streaming services but you will still need to sign up and commit to a monthly subscription. However, if you want other content, you may need to get yourself a streaming device to get the added content you want.
Q: Can I get all the channels I want on one device?
A: This generally depends on the device and what you are willing to pay in subscription fees. However, most devices are limited in which channels they offer depending on the streaming services they support.
Sources:
An Introduction To Streaming Devices - CenturyLink
Sign Up Now
GET THE VERY BEST OF GEARHUNGRY STRAIGHT TO YOUR INBOX