Best Streaming Sticks In 2022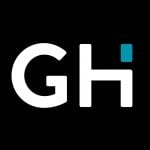 This product guide was written by GearHungry Staff
Last Updated
December 7, 2018
GearHungry Staff
GearHungry Staff posts are a compilation of work by various members of our editorial team. We update old articles regularly to provide you the most current information. You can learn more about our staff
here
.
GearHungry may earn a small commission from affiliate links in this article.
Learn more
Nowadays, numerous TV brands have incorporated a more technically advanced approach when updating the old age features that came with their products. Despite the updated variety, many of said features may not be suitable for every user. Everyone deserves to watch the best of the best, be it in the form of movies, songs, and documentaries, among others. That's why TV lovers like yourself have designed the best solution; a streaming media player.
Streaming media players are one of the most significant possessions any home can have. They're developed with current advanced technologies for improved output and productivity. We have searched both far and near, and have compiled a list of some of the best streaming sticks that are perfectly designed for all your needs. They're the most beautiful and most functional bunch you'll ever discover that is extremely easy on your pocket with regards to cost.
The Best Streaming Stick
Chromecast Ultra Streaming Stick

The Chromecast Ultra is a streaming stick known globally as one of the best. It is one that plugs into the HDMI port of your television, providing you with endless, reliable 4k video quality that features smooth streaming and minimal buffering. It doesn't matter the device you are using; this is one streaming stick that is compatible with laptops, iPhones, Androids, and even iPads. After a purchase, get ready to sit back in the comfort of your home, with thousands of cast-enabled apps at your disposal for the endless streaming of videos. With this item, you are exposed to over 30 million songs, 200,000 TV shows, 4k-enabled apps such as YouTube and Netflix, games, and many more.
It doesn't matter which you prefer, free, paid or subscribed content, the Chromecast enables you to discover thousands of watchable material from the apps you already have. The picture quality associated with the Chromecast when used to stream up to 4k content on a 4k TV is sensational. Every video display is crisp, profoundly colored and smooth. It is also able to automatically optimize all content for the best picture quality possible by packing a faster CPU. Never mind the size of this streaming stick, pay close attention to its performance.
Google takes you by the hand and walks with you into the world of 4k streaming with this tool. It ensures that all your favorite shows play smoother, more reliable and faster. This streaming stick features an Ethernet adapter that enables you to enjoy continuous streaming even if your Wi-Fi network isn't ready for the demands of 4k. It does this with ease over a wired connection.
Explore services such as Hulu, YouTube, and Netflix with this little HDMI dongle that makes content streaming on TV extremely easy. For a 4k media streamer, the Chromecast is one of the inexplicably inexpensive models currently on the market. Besides this, it does have its disadvantages, such as its reliance on devices such as phones, computers, and tablets to operate, but this disadvantage is easily buried alive with all its great features. Check out our reviews of the best Android TV boxes for more great products like this.
Key Features:
Small size. Big performance.
Comes with an Ethernet adapter
Plugs into your TV's HDMI port
Choose from 4K-enabled apps
Specification:
Brand

Google

Weight

1.6 oz (47 g)
Ethernet port for reliable 4K streaming
Relatively inexpensive for a 4K media streamer.
play faster, smoother and more reliably
 The device requires a tablet, smartphone, or PC.
It is twice the price of the 1080p Chromecast.
Not Economical

The Fire TV Stick is an editor's choice item on several marketing websites, including Amazon. It is an inexpensive yet full-featured streamer useful for all those who aren't keen on making the jump to 4k but still want to upgrade their TV experience. This stick features the Alexa voice assistant and the robust Fire TV platform at a price of $39.99. With your voice assistant, you can bring up any song, movie, TV show, or album of your choice by just speaking into your remote. The remote voice feature found in the Fire TV stick offers this product enough features and value for it to become an Editor's choice for economic streamers.
Concerning pricing, the Fire TV streaming stick is one of the less expensive models in the market, even though it is characterized by excessive speed, a feature that many users love. It is merely the best budget-friendly streamer you can purchase, and it always comes with the Amazon Alexa-enabled voice remote. Have fun during your movie nights by browsing through tens of thousands of apps, channels, and Alexa skills. Gain unlimited access to over 500,000 TV episodes and movies from platforms such as Prime Video, Netflix, NBC, SHOWTIME, HBO and Hulu. Some of the websites this streaming stick makes available to you include Reddit, YouTube, ad Facebook, with browsers such as Firefox and Silk.
To get your Alexa responding almost immediately, only say," Launch Showtime" or "Play Game of Thrones". Have fun while you launch and control your content with the streaming stick's remote control, order your favorite pizza, play music and more, only by asking. Just like the Chromecast Ultra, this streaming stick can work both on and offline by having a subscription to DIRECTV NOW, top-rated primetime shows or the PlayStation Vue. Are you traveling yet you don't want to miss out on all the information, this streaming stick enables you to pick up where you left off, as it gives you the opportunity to bring your movies and hit shows with you? Find more great products like this by checking out our guide to the best outdoor TV antennas.
Key Features:
1st Gen Alexa Voice Remote
No cable or satellite? No problem
Pick up where you left off
Plug into any TV's HDMI port
Specification:
Brand

Amazon

Weight

1.1 oz (32.0 g)
Extremely affordable
Possesses voice cont
Amazon Alexa and Voice search is handy.
Missing some vital streaming services.
No Google Play apps.
Ethernet adapter not included.
Roku Express | Easy High Definition (HD) Streaming Stick




Another stunning creation for streaming is the Roku Express, a secure HD streaming media, and your next best purchase. With its intuitive navigation system, this is a piece of equipment that is extremely easy to use. It features a simple setup developed by experts with knowledge on the needs of consumers, and it features a High-Speed HDMI cable, included in every package upon purchase. With no fees or subscription plans on The Roku Channel, you get to enjoy over 500,000 TV episodes and movies, and a maximum of 1,000 top channels with the voice search feature, in addition to other ultimate movies, favorite shows and many more.
From movies and series, there are tons of streaming services available on the Roku Express thanks to channels such as Prime Video, Netflix, HBO NOW and SHOWTIME. If you manage to get bored with all these, you can still enjoy services from cable alternatives such as Sling TV or YouTube TV, CBS News, live sports or other news programs on networks such as ABC and ESPN. The Roku Express also features its mobile app where users can enjoy private listening and other features like the voice search. A dominant next-generation player, the Roku device provides its users with a smooth streaming experience on their big, HD-screen TV.
It requires you to plug it into your TV via a High-Speed HDMI cable, which is always included with purchase. This is then followed by connecting it to the internet before enjoying unlimited streaming benefits. The Roku Express delivers power and performance five times more than the standard streaming stick model, with cons such as a wired connection and the presence of a headphone port in the remote. This included remote works exceptionally without utilizing the line of sight principle even though it features no voice assistant functionality like the Amazon Alexa. With a limited voice search element, this streaming stick is one of the most inexpensive and fast performing streaming devices needed urgently in your home. Be sure to also check out our reviews of the best universal remotes. 
Key Features:
Easy-to-use remote
Simple setup with included High-Speed HDMI Cable
500,000+ movies and TV episodes
no subscription or fees
Specification:
Brand

Roku

Model

Roku Express 3900R

Weight

10.4 ounces
Lots of streaming apps and services.
Wired network connections.
Headphone jack in the remote.
No Dolby Vision support.
Voice search is very limited.
No voice assistant functionality
Fire TV Cube, hands-free Streaming Stick with Alexa




Take the heat of streaming up by a thousand degrees with the Fire TV Cube. Identified globally by many users as the first hands-free streaming media player that has Alexa as a companion, the Fire TV Cube can be used to dim the lights, turn on your TV and watch anything you want to watch, by merely asking Alexa to do so. It features a beamforming technology, eight microphones, and a far-field technology that enables you to hear from any direction. Play, pause, search, fast forward, and many more by enjoying your hands-free content control. You can do anything and everything now with just your voice, from adjusting the volume of your TV to controlling its power, soundbar, or the satellite and live cable channels.
And the best thing is that, even when your TV is turned off, you're able to enjoy listening to the news, checking the weather, and controlling other compatible smart home devices, thanks to the inclusion of a built-in smart speaker that operates without the television. With the new Alexa and other voice functionalities, the Fire TV Cube is undoubtedly getting immensely smarter with each passing day. The display of this streaming stick is as high as its quality streaming, as it grants users the chance to experience the most realistic picture quality with access to the most vivid 4k ultra HD up to 60 fps.
Have fun during your movie nights by browsing through tens of thousands of apps, channels, and Alexa skills. Gain unlimited access to over 500,000 TV episodes and movies from platforms such as Prime Video, Netflix, NBC, SHOWTIME, HBO and Hulu. Some of the websites this streaming stick makes available to you include Reddit, YouTube, ad Facebook, with browsers such as Firefox and Silk. To unlock thousands of movies and episodes such as The Big Sick, Thursday Night Football and Sneaky Pete. Users of the Fire TV Cube must have Amazon Prime memberships.
The Fire TV streaming stick is one of the few devices made compatible with many tools and applications such as sound bars, TVs and brands such as Sony, Samsung, LG, Vizio, and others. It can be used to resume, play or pause any content being watched on many of your favorite apps. You can pair your Fire TV Cube with any other device that makes use of Alexa's voice such as Echo or Echo Dot to take your streaming control to a higher level by sound. Enjoy the benefits of one of the best streaming device in a little package called the Fire TV Cube.
Key Features:
Hands-free streaming media player with Alexa
Far-field voice recognition
Eight microphones
Beamforming technology
Specification:
Brand

Amazon

Weight

16.4 oz (465 g)
Hands-free Alexa voice control.
A good selection of connected apps.
Far-field microphone with voice over TV audio
Lacks Google Play content support.
No Dolby Vision capability.
Occasional conflict with Alexa and syntax.
NVIDIA Shield TV Streaming Stick

Upgrade your home and television with a new experience with the NVIDIA Shield streaming stick. This is a 4k HDR streaming media player that is characterized by many users as an entity with a blazing fast output and high levels of versatility. It works not only as a streamer stick but also as a game console, media server, and a smart home hub, all in one. Though multi-purpose, the Shield streaming stick is highly customizable and can update itself with new features that enhance its already world-class performance. This is a unit that has gained global acclaim by many enthusiastic users, as it offers an unlimited supply of entertainment in the form of songs, TV shows and countless videos, all in the comfort of one's home. Some of the channels available to a user after a purchase include Netflix and YouTube.
Concerning display, the Shield device displays high-quality pictures while streaming, exposing all users to realistic images and sounds that transport them for the comfort of their home to their favorite movie scenes and music video locations. Experience the best hands-free service with this streaming stick. Play, pause or fast forward that football match by using only your voice. You can also perform other functions, some of which include adjusting the volume of the television and controlling its power. The NVIDIA Shield is a device that pairs excellently with the Echo and Echo Dot, to enable you to experience a higher level of streaming.
So sit back, grab a glass and allow Google to take you on a virtual adventure into the 4k streaming world, thanks to devices such as the NVIDIA Shield. With every day that goes by, your NVIDIA shield streaming device gets smarter, thanks to its regular updates. This unit is perfectly compatible with other devices such as the Google Home, Google Play and the Google assistant. This unit also features voice functionalities such as the new Alexa and this enables users to utilize voice control in handing out commands.
Streaming stick devices are straightforward to find, connect and enjoy. Those with certain advanced features help you take control of other aspects in your home, providing you with more time for other activities. Open your home to extra fun, suspense, horror, and excitement with a single new addition to the family called the streaming stick. Be sure to look out for compatibility, durability, and functionality when hunting for the perfect streaming stick for you.
You may also be interested in these TV wall mounts. Take a moment to check them out.
Key Features:
Fast and versatile
Fully customizable
4K HDR quality
Unlimited entertainment
Specification:
Brand

NVIDIA

Model

945-12897-2500-100

Weight

8.8 ounces
Excellent streaming game features
Offers both 4K and HDR support.
Hands-free Google Assistant support.
A bit on the pricey side.
Requires a high-speed network connection.
Ethernet adapter not included.
Conclusion
The art of watching television does not have to be boring. You're not meant to watch the same movies repeatedly for months. You deserve change; you earn your personal streaming stick, for yourself and the family. Although a number of streaming boxes help to provide us with streaming apps, most often their built-in and mobility features are lacking; you're simply not able to carry the elements of your TV everywhere with you. We're very confident you'll find exactly what you're looking for with the above selection, a streaming stick that gives you more from your streaming experience than any other.
There are many features to look out for when considering a purchase, such as its compatibility with your 4K resolution and High Dynamic Range standard television, the availability of all the streaming services you want with all the content you would want to watch and the saving of countless hours you would otherwise have to scout the web hours for.
Sources:
Chromecast Wikipedia
Alexa - Alexa
YouTube TV - Wikipedia
Sign Up Now
GET THE VERY BEST OF GEARHUNGRY STRAIGHT TO YOUR INBOX