Best Wireless HDMI Transmitters In 2022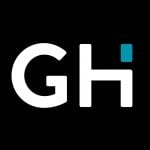 This product guide was written by GearHungry Staff
Last Updated
July 9, 2019
GearHungry Staff
GearHungry Staff posts are a compilation of work by various members of our editorial team. We update old articles regularly to provide you the most current information. You can learn more about our staff
here
.
GearHungry may earn a small commission from affiliate links in this article.
Learn more
Once upon a time, we had a TV with a power cord connected to an electrical socket. The only other possible addition would have been an antenna to catch the signals. There was usually only one television in the average family home. Fast forward several decades and our homes are full of digital equipment such as TV's, computers and handheld devices such as tablets and smartphones. Even TV's have evolved into something multifunctional and if you haven't got a Smart TV yet, you're probably already shopping for one.
With all the devices we need to connect come a network of tangled cables. We are literally plugging everything into a socket or another device these days. It's all good when you can tuck the cables away, but when it comes time to move or simply rearrange furniture, we face the monumental task of untangling a mess of cables and cords.
The solution to this problem came with the introduction of the HDMI or High Definition Multimedia Interface. This meant we could get a HD signal for all of our audio and video transmissions over a single cable. Now take it one better and go wireless. A wireless HDMI transmitter means you can access high definition audio and video using a single transmitter that you can connect many of your devices through. The best wireless HDMI transmitter will do away with the endless pile of cables and give you more choices as to where you can place or rearrange your TV set up.
The Best Wireless HDMI Transmitter
Nyrius Aries Home Wireless HDMI Transmitter
Setting up a digital home entertainment center has never been easier thanks to this Nyrius Aries Home HDMI Digital Wireless Transmitter. This system allows you connect your Bluray player, gaming consoles, satellite receiver, PC and more. It has a powerful long range signal that has the capability of transmitting uncompressed high definition video and audio through walls and ceilings with zero latency. Set up is a breeze as this HDMI transmitter is ready to go right out of the box. No more messy cables as you can connect all of your digital devices in the one HDMI port. For even more convenience, this set also comes with an infrared remote extender so you can sit back and relax with all your devices set up in one convenient system. For more amazing products like this, be sure to check out our guide to the best HDMI splitters.
Key Features:
Wireless stream of HD 1080p 3D video
Bluray player, gaming console, satellite, PC, Mac, laptop
Powerful long range signal
Infrared remote extender
No software or no wireless network required
Transmitter 1x HDMI input, Receiver: 1x HDMI output
Specification:
Brand

Nyrius

Model

NAVS500

Weight

2 Pounds
gofanco Wireless HDMI Transmiter
Once you set up this wireless HDMI extender kit from gofanco, you can enjoy complete freedom by being connected to all of your devices not matter which room of the house you are using a digital device. This HDMI transmitter supports high definition videos with amazing clarity and you can run up to 2 receiversfrom his device.
No more cords and cables lying around causing a hazard, this wireless system is simple and efficient with quick plug and play set up. You can also move the transmitter around effortlessly when you need to. Stay connected to your Bluray, PC, tablet, gaming consoles and any other digital device you have in your home. Team this system up with a wireless HDMI dongle and you can take everything with you when you're on the road for a business conference or simply to access everything you need when you're on vacation. Our guide to the best HDMI cables features more great products like this.
Key Features:
Dual antenna wireless HDMI extender
Supports vivid, high-definition videos
Supports up to 2 Receivers
20-60 KHz IR CONTROL EXTENSION & CEC
Super simple installation
Sturdy metal enclosure provides durability
Specification:
Brand

gofanco

Model

HDwireless4K

Weight

2.73 Pounds
OREI Wireless HDMI Transmitter
This HDMI transmitter and receiver extender from OREI gives you everything you need to connect to your digital devices in one convenient bundle. It can transmit a full HD 1080P signal up to 165 feet without a tangle of cables all over the place. OREI Wireless HDMI Transmitter features a strong anti-interference capability so you can be sure of a nice, stable signal and it also supports point to point wireless connection. You get everything you need right in the box without a Wi-Fi signal or the necessity of any software installation. For more amazing devices for your home, check out our guide to the best WiFi extenders.
Key Features:
Extend Full HD 1080P Signal up to 165 Feet Wirelessly.
Strong anti-interference capability
5GHz operation frequency
Supports point to point wireless connection
Support: HDMI 480i 60HZ, 480p 60HZ, 576i 60HZ, 576 50HZ, 720p 50/60HZ, 1080i 50/60HZ, 1080P 50/60HZ, 20
Plug & Play Setup without any Software Installation
Specification:
Brand

Orei

Model

WHD-165-K

Weight

2.06 Pounds
J-Tech Digital HDbitT Series 1X2 Wireless HDMI Extender
J-Tech Digital has simplified what used to be the tedious and complicated process of setting up all your digital equipment with this Digital HDbitT Series 1X2 Wireless HDMI Extender. The set comes with the transmitter and two receivers that can be run simultaneously so you get the convenience of being able to connect and use your equipment in two separate rooms. You get incredible video quality up to 164 feet away so it's perfect even if you set up one of the receivers at the opposite end of your house. The convenience comes with the wireless video transmitter so you don't need to run cables to the receiver and it's super quick and easy to install. One of the best features is that the extender runs on the latest HDBitT technology so you get incredible signal stability. Our guide to the best mini PCs features more awesome devices for your home or office.
Key Features:
Amazing video quality up to 164 feet
Two receivers that can run simultaneously
Wireless Full HD 1080P
Lockable DC power plug design
Wide frequency IR control
Supports video resolutions of 480p, 720p, 1080i and 1080p
Specification:
Brand

J-Tech Digital

Model

JTECH-WEX-5D

Weight

4.6 Pounds
Wireless HDMI Transmitter Buying Guide & FAQ
How We Chose Our Selection Of Wireless HDMI Transmitters
Brand – We stayed away from generic manufacturers because many of them don't use quality parts and components. It's always better to stick to a brand that has a proven track record of producing good quality HDMI transmitters. That way, you can be sure you'll get exceptional audio and video transmitting interference free to any devices you have connected.
Price – Digital technology is more affordable than ever before, but when it comes to price, we looked at affordable wireless HDMI transmitters that would still work just as well as some of the higher priced ones. Of course, some come with more features and longer range than others so it's just a matter of checking your budget and comparing it to your needs.
Reviews –If you've ever watched a poor quality video then you'll really appreciate a wireless HDMI transmitter that allows you to enjoy your favorite video and audio without interference. That's why we looked at customer reviews to see which ones performed better than others.
Features To Look For In A Wireless HDMI Transmitter
Range – Some Wireless HDMI Transmitters can send a signal up to 30 feet, and this is usually adequate if all of your devices are in the same room or you live in a smaller apartment. If you have a larger home and your family has devices in multiple rooms, look for a transmitter with a range of 100 feet. Another consideration is to ensure the signals can reach beyond ceilings and walls.
Video & Audio Quality –Some of the more basic models of wireless HDMI transmitters offer great video at 1080p. Some models promise a much higher resolution, however, the technology for wireless HDMI transmitters is still working on achieving signals that send better and brighter images. Audio is a different category and most models offer audio quality of 5.1.
Compatibility – Most HDMI transmitters are compatible for sending signals to all types of digital devices such as Smart TV's, Bluray players, gaming consoles, computers, notebooks, Smartphones, you name it. Some wireless HDMI transmitters are compatible with almost any device you may have, but it's always best to check the specifications to make sure you get the most out of your transmitter and make sure no one in the family is complaining about not getting a signal.
Wireless HDMI Transmitter FAQ
Q: Do I need anything special to connect my wireless HDMI transmitter?
A: Fortunately, no! Most wireless HDMI transmitters come ready to use as plug and play devices. All you need to do is connect them to your devices and set up the transmitter and receiver, or receivers, where they are needed.

Q: Do I need an internet or Wi-Fi connection?
A: You don't necessarily need an internet or Wi-Fi connection to send signals via your HDMI transmitter, but without an internet connecting, you're very limited in what you can do. With a steady and stable internet connection and a wireless HDMI dongle, you can connect and send video and audio from online sources, play games or even have a video conference call right in your living room. In terms of entertainment, you can watch many sporting events a low latency, so you're not going to see the action too long after it's already happened. You can also watch movies via YouTube, Netflix or any otherplatforms for a full entertainment package. If you want to take your transmitter to a vacation home or for business purposes, you should still be able to do these things using portable or mobile internet.
Q: What is the difference between a Wired and a Wireless HDMI Transmitter?
A: The answer to this question is quite simple. One transmitter needs to be hard wired between your multimedia device and your TV and the other one doesn't. In terms of video and audio quality, you'll pretty much get the same result with either wired or wireless. However, a wired HDMI transmitter means you will end up with a tangles mess of wires and cables. Also, setting up the transmitter takes a lot more time and it can be a complicated enterprise. A wireless HDMI transmitter doesn't have a multitude of wires and cable to navigate through so it is aesthetically more pleasing to most people. It also means you have a lot more freedom as you can move your TV and other devices from room to room and still have a good quality video and audio signal.
A wireless HDMI transmitter is all about creating a convenient way to connect all of your digital devices to one unit so you can play your favorite tunes, watch your favorite videos and movies, play online gaming and so much more. The best wireless HDMI transmitter can make life easier and more tranquil in your home. When everyone is connected to their favorite media, you can sit back and enjoy your favorite shows or movies as well.
Sign Up Now
GET THE VERY BEST OF GEARHUNGRY STRAIGHT TO YOUR INBOX