Last updated:
30 Jun 2020
8 Best DSLR Cameras (Review) In 2021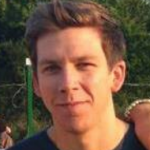 This product guide was written by Jordan Carter
In an era when every smartphone contains a sophisticated camera, it can be difficult to understand why you might want a dedicated picture-taking tool. But if your aim is more than taking a couple of cute selfies, then you should consider a digital single-lens reflex camera (DSLR for short). While there are tons of DSLR cameras on the market, sorting through their qualifications can be confusing. Why don't you make the decision process a lot easier with our list of the best DSLR cameras the market has to offer?
The Best DSLR Camera
The best!
Gear, gadgets & stuff for men
Straight to your inbox