Best Paper Towels In 2022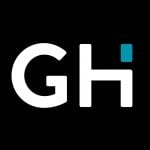 This product guide was written by GearHungry Staff
Last Updated
December 18, 2019
GearHungry Staff
GearHungry Staff posts are a compilation of work by various members of our editorial team. We update old articles regularly to provide you the most current information. You can learn more about our staff
here
.
GearHungry may earn a small commission from affiliate links in this article.
Learn more
They may not seem like it but paper towels are the bedrock of every household.  They can be used to clean in practically every room in the house and also outside the house if the need arises. Some may even say that they are quite underappreciated when it comes to household items as a whole. Nevertheless, a day without them could wreak a lot of havoc and strike some unbalance. The thing is that paper towels have become so common that no one really cares to examine each brand, its strengths, and weaknesses. Based on that, here are some of the best paper towels out there and the ways they may be best suited to each household.
The Best Paper Towel
Amazon Brand Presto! Flex-a-Size Paper Towels
There's a whole lot to look out for when it comes to paper towels. The manufacturers of this particular option has made it so that it ticks a lot of those prerequisites. With the Amazon Brand – Presto! Flex-a-size Paper Towels, users can expect the total package. Not only are they strong and absorbent, but they are also best suited for the most intense messy situations.
It has been tried and tested after which it has come out up to 75% more absorbent than other options out there. What makes it even better is the fact that each individual roll is made to last a lot longer than the regular paper towel roll. Speaking of the paper towel rolls themselves, the package includes 12 humongous rolls. In total, that happens to be 158 2-ply sheets per roll. Even better is the fact that these are eco-friendly paper towels. Our guide to the best kitchen trash cans features more must-have products for your home, so check them out.
Key Features:
Highly absorbent
12 family rolls
Lasts longer than regular paper towels
Strong for difficult messes
Specification:
Brand

Presto!

Model

10007482

Weight

8.48 Pounds
The sheets happen to be quite strong and absorbent
It is odorless and leaves little to no lint behind
The rolls are just as huge as advertised
They are a bit on the pricey side
The perforations between the sheets do not work well
It is not as soft and high-quality as some other brands
Brawny Tear-A-Square Paper Towels
The Brawny Tear-A-Square paper towel was uniquely designed with an efficient ration technique towards avoiding waste. It ideally goes by its 'tearing-a-square' identity, as this paper towel comes with a tearing option that ensures only the specified amount needed for a clean is used. A single sheet can be reduced into a half ration which can subsequently be reduced into a smaller quarter portion; a technique that greatly adds precision to each cutting process, so that only an intended portion is used. This technique also guarantees longer use, which is also thanks to both its design and ply, which together deliver a highly absorbent towel. What's more, it is sustainably able to accommodate a large portion of liquids with ease, making it incredibly easy to clean up spillages and messes when required.
Asides from the absorbent nature that this paper towel provides, it is also very durable which assures a firmer hold of a high level of liquids during cleanup for high effectivity. Based on past affirmations on the effective product delivery that Brawny offers, they did not deliver anything less with this product. In fact, the Brawny Tear-A-Square offers just the same durability, strength, and quality as always and from the materials used for production, all the way to the packaging, everything screams superior quality; ensuring you get only the optimal best. You may also like some of these handy oil sprayers from our list; check them out.
Key Features:
Three sheet size options
16 rolls
Highly absorbent and strong
Durable paper towel
Specification:
Brand

Brawny

Model

44223

Weight

11.17 Pounds
The tear-away sections offer up a high level of versatility and convenience
They are durable even when they are wet
It is super-absorbent and as such reduces waste
They are a bit too pricey
Softness is not completely a strong suit
The three sizes tear-away design end up being wasteful
The only constant thing about messes is the fact that they are quite unpredictable. On the one hand, they could be big, on the other small. Best believe this is only one set of extremities in a sea of them. Fret not, products such as Sparkle Paper Towels make it so that all messes are reduced to nothing. What makes them even better is the fact that these are a whole lot wider and they do not even make a dent in the pocket. The package itself contains a total of 8 rolls of 2 ply paper towels. This is directly equivalent to a total of 37 regular rolls, if this is not impressive then nothing else is. Each sheet is perfectly efficient and able to clean up messes as efficiently as possible. There are no streaks or lint involved here at all, so fire up your arms and start the cleaning process because it will definitely go well. Our guide to the best power scrubbers features more quality products that will save your time, so check them out.
Key Features:
It can conveniently clean any size mess thanks to its wide sheet design
Can be used in a number of capacities around the house
2 ply paper towel
Specification:
Brand

Sparkle

Model

22073

Weight

12.9 Pounds
It is great for heavy-duty spills
Great value for money
Excellent quality
The absorbency does not match the sturdiness
They come with an unpleasant odor
It happens to run out quite quickly
Bounty Quick-Size Paper Towels
The Bounty Quick-Size paper towels contain 16 family rolls, which is equivalent to 40 regular rolls, offering tremendous value all at the purchase of one. With this value-added pack, there is an assurance of less waster and it was specifically designed in this way to serve its purpose for the longest time. What's more, this paper towel was produced to adequately sustain users with features that display tremendous effectivity and worth whilst offering an added advantage of extreme absorbent properties. With more absorbent properties, you can effectively have multiple advantages over spillages and pretty much every other thing that requires cleaning.
Furthermore, just one sheet of paper towel is able to hold an astonishing amount of liquid, reaching up to 23ml, duly attesting to its superior absorbing capacity. And that's not all; not only can this paper towel absorb an incredible amount of liquid, but it also does so at a quick pace, as supposed to other paper towel types. Overall, this Quick-Size towel features 80 more sheets in its pack and has been attested to deliver an estimated time of 10 days extra. This varies per household, however, it affirms the extremely long span of use provided by the Bounty Quick-Size paper towels.
Key Features:
Quick absorbent rate
More absorbent than regular rolls
80 more sheets per pack
Equivalent to 40 regular rolls
Specification:
Brand

Bounty

Weight

13 Pounds
It is made from forests that are responsibly sourced
They are both sturdy and absorbent
Even when wet these are really great for cleaning
They happen to be completely rough to the touch
They are thinner than they should be
Some customers complained that they have an off-putting odor
When it comes to the most efficient paper towel out there, this certainly makes the cut. It is as absorbent as can be and has the ability to get the job done incredibly at an impressive speed. Everything from food spills to paint and other substances are no challenge for Scott Paper Towels. This is all thanks to the presence of Quick Absorbing ridges which aid in all the sopping up. This is the best choice for anyone who has a packed schedule and needs to get the minor things out of the way. The pack itself contains 6 mega rolls that comprise of 102 sheets per roll, this happens to be the same as 11 regular rolls. If that is not a good value for money, then nothing else is. Not only does it offer users great value, but it also offers up a quality that can stand the test of time in addition to other tests. For more useful products like this, check out our guide to the best handheld vacuums.
Key Features:
High-performance paper towel
6 mega rolls
Highly absorbent ridges
Rapid lock technique
Specification:
Brand

Scott

Model

10054000164474

Weight

0.16 Ounces
Though they are one-ply, they are super absorbent thanks to the quick-absorbing ridges
They can get in all hidden nooks and crannies
It is incredibly soft
They are quite thin and the rolls are tiny
The sheets rip off quite easily and in the wrong place too
The price is not a good value for money
Seventh Generation Paper Towels
If ever there was a poster child for eco-friendly paper towels then this is it. There's no need to feel guilty about cleaning out the earth while cleaning up your home. Not only are the Seventh Generation Paper Towels sturdy and absorbent but they are made of some premium product. They happen to be made completely out of recycled paper. So, there's no chlorine, there's no dye even inks or fragrances. Guess what? They can even be composted after use rather than just tossed away. So, even though they may not be reusable paper towels, this is still one of the best eco-friendly paper towels out there. With seventh-generation paper towels, users can rest assured that all none of their products are tested on animals. They are also void of any animal-based ingredients. Be sure to also check out our guide to the best dusters for more products that will help you keep your home spotless.
Key Features:
They are made of completely of recycled paper
The paper towels happen to be strong and absorbent
It is void of substances such as dye, ink, fragrances among others
Each pack contains 4 packages that are filled with 6 jumbo rolls each
Specification:
Brand

Seventh Generation

Model

SEV 13731

Weight

3.6 Pounds
It has stellar weight and thickness
The fact that they are 100% recyclable is great for the environment
Great value for the price
They are not quite as soft as other brands and come off as a bit stiff
They are not as sturdy as advertised
Absorbency is not a strong point
This is the paper towel to turn to when the cleaning jobs are a little tougher. In fact, anyone looking for that special shine and touch should opt for Scott 32896 Shop Towels. Best believe that it delivers on more fronts than one even though they are mainly tailored to the automotive industry. Thanks to these babies, users can achieve that streak and lint-free shine whether it is used on glass, windshields, chrome and so much more. The towels themselves are engineered using UCTAD technology and are void of any binders or glues on the base sheet. Thanks to this attribute, the sheets themselves are low lint and also low streaking. This is some high-grade material, and as such, it is good enough to be used by professionals and DIYers alike. Life in the automotive industry has been made a whole lot easier thanks to these paper towels. To keep your shower clean, be sure to pick one of the best shower squeegees from our list.
Key Features:
Thanks to UCTAD technology, the base sheet is void of any binders or glues
Most suited for tasks such as polishing and wiping glass or chrome
The roll itself is portable and equally fits on a standard roll holders
Its nifty blue sheet color is fashioned in such a way that it will not streak or run
Specification:
Brand

Scott

Model

32896-12PK

Weight

7.6 Pounds
It leaves no smudges or lint trails
They are not quite soft which makes them well suited for more heavy-duty cleaning
Work quite well in conjunction with cleaning products
Happen to be thin and fall apart quite easily
They happen to be extremely dry
Not enough towels on a roll
Bamboo Towels Heavy Duty Reusable Bamboo Towels
Some people's main concern about paper towels is the fact that they contribute to a substantial amount of waste. This can all be a thing of the past thanks to this stellar and innovative option. The Bamboo Towels – Heavy Duty Bamboo Towel is the best option for the environmentally conscious. It does not hurt that they are equally pocket-friendly, in fact, this is one of the things that makes them so great.
They are designed in such a way that they offer up a more sturdy, durable and absorbent alternative to paper towels. This is quite impressive considering the fact that they are created from organic bamboo material that is sustainable. Every single roll comprises twenty bamboo sheets and these are the equivalent of 60 regular paper towel rolls. Even better is the fact that it is the perfect set of paper towels for dispenser. Additionally, it is quite a versatile choice as a whole seeing as it is soft for use on the skin but still strong enough for cleaning around the house. For carpet owners, we have prepared our selection of the best carpet cleaners, so take a moment to check them out.
Key Features:
More durable and absorbent that standard paper towels
All the sheets are washable and reusable
They are versatile enough to be used in a range of settings and situations
The fact that it is made of bamboo makes it a whole lot more eco-friendly
Specification:
Brand

Kitchen + Home

Model

SYNCHKG038970

Weight

8 Ounces
The fact that the sheets are reusable makes it a great value for money
They are thick and sturdy
They are incredibly absorbent
The tendency of shrinkage is high
They stain quite easily
Lint and stain trails are part of the package
Bambooee Paper Towel Replacement 30-Sheet Roll
Here lies another gift that the show Shark Tank has given the world, this product is the ultimate paper towel replacement. It has all the makings of a great product and it has a bunch of nifty features to prove it. The Bambooee Paper Towel Replacement 30-Sheet Roll is the real deal and it stands out from the crowd. First, these bamboo paper towels happen to be incredibly sturdy and equally absorbent even more so than regular paper towels. What makes it even better is the fact that it happens to be machine washable for up to 100 times. This offers users the opportunity to keep their surroundings clean while also helping the environment. Bamboo as a whole is a lot less wasteful than other paper towel sources, that alone is serious food for thought. Our guide to the best spin mops features some handy products that will help you keep your floors looking flawless.
Key Features:
More durable and absorbent than regular paper towels
They happen to be machine washable for up to a total of 100 times
Each individual roll comes with a total of 30 sheets
It is a great way to save money and the environment
Specification:
Brand

Bambooee

Model

SYNCHKG048604

Weight

9.6 Ounces
It washes out quickly and dried almost instantly
They are quite durable
Easy to wash, simply pop it in the washing machine
They trap a lot of dirt 
Have a high tendency to grow mold over a short period of time
Fuzzes out easily
Paper Towel Buying Guide & FAQ
Paper towels guard against a whole lot in the household. Based on that, getting the best option is kind of a big deal. There are so many different issues to consider in this case. Yes, just got paper towels, that is how important they are. So as to make sure that you go ahead with this process on a platform of knowledge, here are some much-needed pointers.
How We Chose Our Selection Of Paper Towels
Brand - A brand is so much more than a name, it is a whole reputation. That is why it is safe to stick to brands that are known for the qualities you seek. In the case that you need super absorbency, there's something for that. The same goes for softness, durability, and quality. In some cases, these features are even present in just one product. A little research here and there can lead to the best option.
Price - When it comes to paper towels or any other product for that matter, the bank does not need to be broken. There are different brands available at different prices. The first step is to set expectations, do not just opt for any brand of paper towels for sale. Know exactly what you have at hand and narrow down the list based on that. When this is done, it will be quite easy to get the option that is best suited for you.
Reviews - Reviews are pure gold when it comes to sourcing out for the best product. Think of them as a sort of cheat sheet that makes it a whole lot easier to pass the test which is making a purchase. Browsing through various reviews increases the chances of getting exactly what they need. Based on this, holding reviews in high esteem is a great way to land the best of the best.
Features To Look For In Paper Towel
Durability - Some paper towels are disposable, while some are reusable. Either way, it is important for them to be durable. In the case that they are disposable, they should be able to hold up against their own. This should be the case whether they are wet or dry. The whole premise on which the concept of reusable paper towels is built on is durability. That goes without saying, if the brand is not long-lasting, it is a waste.
Softness - Softness is a big issue, it adds to the overall comfort and convenience when using paper towels. Based on this, consumers should seek out a paper towel that is extremely soft. This makes for an overall soothing and luxurious feel. Users should only sacrifice softness in the case that they need to do more heavy-duty wiping. For such jobs, a more coarse option is needed.
Absorbency - When it comes to cleaning, absorbency is a big thing. In the case that mess is wet then this is a characteristic to look out for. In order to get a more absorbent option, users need to look out for paper towels that are 2x or 3x thicker. When they are thicker, the cleaning is made a lot easier. It's a win-win situation when the paper towels are thicker.
Sheet Size - Depending on what the paper towels are being used for, the sheet size needed varies. Sometimes a mess does not need a whole lot of cleaning. As such a smaller towel would be more practical. On the other hand, sometimes a huge sheet is needed. Users should be able to identify their cleaning needs and buy accordingly. A more versatile option would be the paper towels that make provision for different sheet sizes.
Paper Towel FAQ
Q: What is a paper towel?
A: It is a piece of absorbent paper, disposable or reusable, which is generally used for wiping up wet to dry things.
Q: Which brand of paper towels is the strongest?
A: Across the board, Bounty happens to take home the cup. Not only does it absorb a lot more water, but it is also sturdy and durable.
Q: Are used paper towels recyclable?
A: As painful as it may be considering how frequently they are used, paper towels are not recyclable. It is equally inadvisable to recycle the unused ones. The only option here is to maximize its use. Simply use them for something else before throwing them out. That way wastage is kept at bay. All in all, there are no actual recyclable paper towels out there.
Sign Up Now
GET THE VERY BEST OF GEARHUNGRY STRAIGHT TO YOUR INBOX