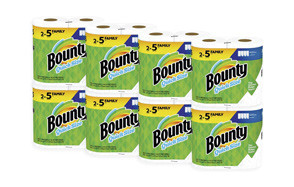 Bounty Quick-Size Paper Towels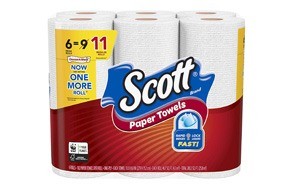 Scott Paper Towels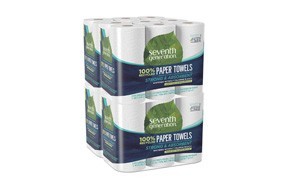 Seventh Generation Paper Towels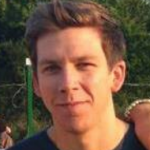 They may not seem like it but paper towels are the bedrock of every household.  They can be used to clean in practically every room in the house and also outside the house if the need arises. Some may even say that they are quite underappreciated when it comes to household items as a whole. Nevertheless, a day without them could wreak a lot of havoc and strike some unbalance. The thing is that paper towels have become so common that no one really cares to examine each brand, its strengths, and weaknesses. Based on that, here are some of the best paper towels out there and the ways they may be best suited to each household.
The Best Paper Towel
Paper Towel Buying Guide & FAQ
Paper towels guard against a whole lot in the household. Based on that, getting the best option is kind of a big deal. There are so many different issues to consider in this case. Yes, just got paper towels, that is how important they are. So as to make sure that you go ahead with this process on a platform of knowledge, here are some much-needed pointers.
How We Chose Our Selection Of Paper Towels
Brand - A brand is so much more than a name, it is a whole reputation. That is why it is safe to stick to brands that are known for the qualities you seek. In the case that you need super absorbency, there's something for that. The same goes for softness, durability, and quality. In some cases, these features are even present in just one product. A little research here and there can lead to the best option.
Price - When it comes to paper towels or any other product for that matter, the bank does not need to be broken. There are different brands available at different prices. The first step is to set expectations, do not just opt for any brand of paper towels for sale. Know exactly what you have at hand and narrow down the list based on that. When this is done, it will be quite easy to get the option that is best suited for you.
Reviews - Reviews are pure gold when it comes to sourcing out for the best product. Think of them as a sort of cheat sheet that makes it a whole lot easier to pass the test which is making a purchase. Browsing through various reviews increases the chances of getting exactly what they need. Based on this, holding reviews in high esteem is a great way to land the best of the best.

Features To Look For In Paper Towel
Durability - Some paper towels are disposable, while some are reusable. Either way, it is important for them to be durable. In the case that they are disposable, they should be able to hold up against their own. This should be the case whether they are wet or dry. The whole premise on which the concept of reusable paper towels is built on is durability. That goes without saying, if the brand is not long-lasting, it is a waste.
Softness - Softness is a big issue, it adds to the overall comfort and convenience when using paper towels. Based on this, consumers should seek out a paper towel that is extremely soft. This makes for an overall soothing and luxurious feel. Users should only sacrifice softness in the case that they need to do more heavy-duty wiping. For such jobs, a more coarse option is needed.
Absorbency - When it comes to cleaning, absorbency is a big thing. In the case that mess is wet then this is a characteristic to look out for. In order to get a more absorbent option, users need to look out for paper towels that are 2x or 3x thicker. When they are thicker, the cleaning is made a lot easier. It's a win-win situation when the paper towels are thicker.
Sheet Size - Depending on what the paper towels are being used for, the sheet size needed varies. Sometimes a mess does not need a whole lot of cleaning. As such a smaller towel would be more practical. On the other hand, sometimes a huge sheet is needed. Users should be able to identify their cleaning needs and buy accordingly. A more versatile option would be the paper towels that make provision for different sheet sizes.

Paper Towel FAQ
Q: What is a paper towel?
A: It is a piece of absorbent paper, disposable or reusable, which is generally used for wiping up wet to dry things.
Q: Which brand of paper towels is the strongest?
A: Across the board, Bounty happens to take home the cup. Not only does it absorb a lot more water, but it is also sturdy and durable.
Q: Are used paper towels recyclable?
A: As painful as it may be considering how frequently they are used, paper towels are not recyclable. It is equally inadvisable to recycle the unused ones. The only option here is to maximize its use. Simply use them for something else before throwing them out. That way wastage is kept at bay. All in all, there are no actual recyclable paper towels out there.