Best Electric Log Splitters In 2022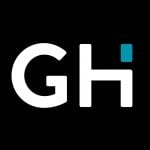 This product guide was written by GearHungry Staff
Last Updated
September 11, 2019
GearHungry Staff
GearHungry Staff posts are a compilation of work by various members of our editorial team. We update old articles regularly to provide you the most current information. You can learn more about our staff
here
.
GearHungry may earn a small commission from affiliate links in this article.
Learn more
Even though it feels as if this summer is one of the hottest of all time (or, we got so used to the winters being awful that our perception of temperature is completely out of whack), it's still important to get ourselves prepared for when the cold comes rushing back into our lives like a not-so-welcome old drinking buddy. Part of the preparation for colder days and nights if finding firewood, but instead of the old ways of laboriously chopping, why not invest in the best electric log splitter to keep you toasty?
A log splitter is an efficient, hassle-free way of getting firewood for your summer camping trips or to throw on your fireplace to keep you warm during the winter months. It's easier than blowing the cobwebs off your axe and searching through your wardrobe for your favorite flannel shirt, and while it may not be as fun, it means you can kick back with a drink and enjoy the evening.
The Best Electric Log Splitter
WEN 56207 6.5-Ton Electric Log Splitter
The WEN 56207 6.5-Ton Electric Log Splitter is one of the most affordable ways to cut down your labor. Instead of putting your back out, splitting hundreds of logs by hand, let this machine do the work for you. Despite being one of the cheaper units on this list, it still has an impressive spec sheet. For example, it has a 15-amp motor that provides over 13,000 lbs of pressure. This lets it split logs up to 10-inches in diameter and 20.5-inches in length. Check out the Amazon reviews and you'll find plenty of customers impressed by this machine's power. 
Another reason we like the WEN 56207 6.5-Ton Electric Log Splitter is the 34-inch stand mount. You can adjust the machine so that it's at the right height for you, which will protect your back even further. It even has an onboard handle and 5.5-inch never-flat tires, so you can move it around the worksite easily. This might not be the most powerful machine on this list but it's definitely one of the easiest to use. 
Key Features:
15-amp motor 
13,000lbs pressure 
Splits logs up to 10" diameter and 20.5" length
34" stand mount 
Onboard handle and 5.5" tires
Specification:
Brand

WEN

Model

56207

Weight

98 Pounds
Surprisingly powerful 
The stand makes it easier on the back 
Easy to use 
Wheels aren't very durable 
Can leak hydraulic fluid 
Swisher LS22E 120V Timber Brute Eco Split Electric Log Splitter
The Swisher LS22E 120V Timber Brute Eco Split Electric Log Splitter is the most powerful electric log splitter on this list. The first thing you'll notice about this splitter is the sheer size of it – it measures 88" x 41.5" x 39", which means it's going to take up a lot of space in your yard, shed, or barn. In terms of power, they don't give exact stats and don't say exactly what size logs on this list. But trust us, this is one of the most powerful splitters on the market. Another feature worth mentioning is the 2.5-gallon poly hydraulic tank because it's rust-resistant and protected from damage. You can even tow this electric log splitter behind your car or truck (up to 45mph). 
Key Features:
120V electric motor 
13 second cycle time 
25ft cord 
2.5-gallon poly hydraulic tank 
Horizontal and vertical splitting 
Road towable 
Specification:
Brand

Swisher

Model

LS22E

Weight

456 Pounds
Amazing power 
Designed for professionals 
Split any type of wood
Very expensive
Hard to get hold of customer service 
Yardmax 5 Ton Electric Log Splitter
Perhaps you don't need power, though, and perhaps you just need a simple, hassle-free electric log splitter for the occasional campfire or fireplace warmth. In that case, you won't find anything of better value than the Yardmax 5 Ton Electric Log Splitter.
It can handle logs up to 20.5" long and with a 10" diameter, while the 16 second cycle time is quick and efficient. It's not the quickest, but for this value, it will suffice. However, the packaging has proven to be less-than-perfect, so there may be some damage to parts upon arrival. This is mostly mitigated with a 2-year residential warranty, so you can fix any problems with relative ease. Also included is a stand for stability and a log tray, while the stroke limiter saves you time during larger projects. It requires little assembly – if any at all – and its portability and lightweight (in comparison) design ensures easy storage and simple transportation. If you are looking for the right portable workbench, check out our reviews of the best ones on the market and pick your favorite.
Key Features:
Stand and log tray included
Stroke limiter
20.5" log length capacity
16 second cylinder cycle time
Portable and lightweight
Two-handed operation
Specification:
Brand

Yardmax

Model

YS0552

Weight

100 Pounds
Indoor or outdoor use
Minimal assembly
Great value for money
Poor packaging and shipping system
Boss Industrial 7-Ton Electric Log Splitter
The Boss Industrial 7-Ton Electric Log Splitter also boasts 2 horsepower and has a massive 7 tons of rough and tough splitting force while the automatic ram return speeds everything up. It requires just a single hand to work, so you can multitask (although, you probably shouldn't) and it has a front handle for portability.
It's a little too low to the ground for our liking, so if you've been blessed with height or have a bad back, you might struggle to use it to its full potential, and before you ask, we do not recommend perching it atop a bench or table to save you leaning down. If you're nimble enough to work it at the regular height, though, you can enjoy wonderful long splitting both in and outdoors, and you have a sturdy frame to ensure durability, especially within the initial 2 year warranty period. For more useful tools like this, check out our guide to the best electric chainsaws.
Key Features:
2 horsepower motor
7 ton splitting force
One-handed operation
Automatic ram return
2 year warranty
Side rails
Specification:
Brand

Boss Industrial

Model

ES7T20

Weight

106 Pounds
Front handle for easy transportation
Split indoors or outdoors
Sturdy frame and housing
Sun Joe 5-Ton Electric Log Splitter
Our final pick in our search for the finest log splitter ever created is the Sun Joe 5-Ton Electric Log Splitter which boasts a large capacity and can handle 20" x 10" logs through its 15 amp motor for seamless, steady, and highly consistent performance all day long. The steel frame construction is also durable, while 6" wheels combined with lightweight design make moving it around easy-peasy.
We're going to disappoint our taller readers again, though, and let you know that it's far too low to the ground to operate too comfortably, but considering it comes completely assembled, has an essential safety switch, and a 2-year warranty, maybe you won't mind too much. The 5-ton maximum splitting force ensures quality results and it will do all of this much better than you expect, which is always something we love to hear (and then pass on the good news). At just over $260, it's a splitter that delivers excellent value and should be seriously considered before you make your final decision. Be sure to also check out our guide to the best miter saws for more cool tools like this.
Key Features:
Large capacity
15-amp motor
Safety switch
Steel frame
6-inch rear wheels
2 year warranty
Specification:
Brand

Sun Joe

Model

LJ602E

Weight

97 Pounds
Powerful operation
Easy to move
Arrives fully assembled
Design is too low to the ground to operate comfortably for a long time
EARTHQUAKE 32229 Electric Log Splitter
The Earthquake 32229 Electric Log Splitter is an affordable and power log splitter, perfect for daily use at home. If your property provides you a constant stream of logs to split, you might need something more than an ax to get the job done. This electric log splitter is perfect for a number of reasons. Firstly, the 15-amp motor provides enough power to split logs up to 10" in diameter and 20" in length. That means it's powerful for most DIY applications. As long as you're not a professional arborist, this should have plenty of power. 
Another reason we like the Earthquake 32229 Electric Log Splitter is that it comes with a work-ready stand, which means the splitter is always at the perfect height for working. It also has a steel log tray, designed to prevent the split logs from falling to the ground. All of this adds together to make this one of the easiest-to-use splitters on the market. 
Key Features:
15-amp motor 
5-ton rated 
Splits logs up to 10" diameter and 20" length
Work-ready stand 
Rear-wheel 
Steel log tray 
Specification:
Brand

Earthquake

Model

32229

Weight

124.7 Pounds
Super easy to use 
Respectable power 
Always at work-ready height 
Electric Log Splitter Buying Guide & FAQ
How We Chose Our Selection Of Electric Log Splitters
Narrowing our selection down to just 8 products was never going to be the easiest thing we've ever done. But we're professionals, and we've been in this buying guide game long enough to know what to look for. This is how we went about making our selection using these 3 important factors.
Brand - It doesn't matter what kind of tool you buy, a high quality tool is a must and you only get such high quality with certain brands. Thankfully, we were able to identify these brands which deliver superb quality with every product they design to deliver fantastic results.
Those who have purchased log splitters before will recognize these brands from previous models, whereas anyone buying their first splitter will know we mean business when they remember the brands and products from their own research.
Price - A log splitter is more expensive than buying an axe and wailing on any errant logs you see lying around outside, but it's also safer than going all Patrick Bateman on those innocent logs, too, and you can't put a price on safety. That being said, we looked for a wide range of electric log splitters at different prices to appeal to all needs, demands, and budgets.
We know it's often easy to go for the most expensive (or, alternatively, cheapest) option when shopping to save hassle or cash, but it's also important to consider what you need it for. If the log splitter has too many or too few features to be useful to you, look for an option closer to what feels right for you.
Reviews - Finally, our bread and butter, our favorite child, our comfort food: user reviews. This factor gives us all the information we need for how a product performs long after the initial honeymoon period of 'Oh my, this is the best thing ever!' has worn off and can help us determine how worth it a product is.
Normally, we only have the product description to go on, and it's not like the description will tell us everything wrong with the splitter, will it? This is where reviews come in, and they can tell us all the small features of the product to help us figure out how excellent (or not so excellent) something is.
Features To Look For In Electric Log Splitters
Before deciding which is the best electric log splitter for you to take out to your cabin and enjoy cozy, comfortable warmth all year long, check out these essential key features you must keep an eye out to guarantee you find the perfect option.
Quality - We would never recommend anything that wasn't assured high quality, but we understand it's still something you need to think about. Quality is a funny word (not haha funny but more mysterious-kind-of-funny), and the definition of it varies through products, brands, and even industries.
Basically, you want a log splitter which won't fall apart immediately. You want a log splitter that won't stick or jam, or catch on fire even when you're not using it. As long as it does its job when called upon and requires minimal maintenance (because you've still got to take a little care of it) we'd consider that a high quality splitter.
Performance - A high performing electric wood splitter is the dream, and we're not surprised you expect your splitter to do everything it claims to do at the efficient rate it says it will. A log splitter that delivers on the high performance it promises will work with greater power, fewer mishaps, and ensure a straightforward and hassle-free operation.
This performance will be especially valuable if you want to split lots of logs in bulk. For smaller tasks, high performance is still necessary, but it's unlikely you'll tell the difference. For more demanding applications, though it's crucial that your log splitter performs whenever called upon.
Ease of Use - Heavy duty tools can be a little complicated to operate, especially if you've never used one before, so the easier your log splitter is to use, the more joy you'll get from it. Usually, you can expect the instruction manual to give you a decent idea of the how and the what, however, as you've already seen from some of our cons, this isn't always possible.
If your splitter is proving to be more on the difficult end of simplicity, we'd advise discussing with someone who already knows how to operate one or at least consult the wonders of YouTube to ensure you use it safely. While it's nice to have ready-split wood for fires, it's not worth losing your fingers over.
Warranty - As good as any product might be, a warranty is still important. This protects you from any damage that occurs in transit, while also ensuring you can get a replacement should it fail to operate as hoped, especially when first trying it out.
Most electric log splitters come with a 2 year warranty, which covers most issues (it may vary between brands, though so look that up). Other potential warranties cover up to a year, so if you're dissatisfied with the warranty length, you can invest in further warranty coverage through Amazon if for nothing more than peace of mind.
Electric Log Splitter FAQ
Q: What is an electric log splitter?
A: An electric log splitter is a machine that does the hard work of chopping firewood for you once they have been pre-cut down into manageable sizes, so don't expect to be able to throw a recently downed tree trunk onto your new splitter.
Unlike previous methods of chopping firewood through manual labor (no thanks, not in this heat), they work using an electric motor and can deliver between 5 and 7 tons of power, although some domestic models go up to 10, while industrial options can achieve a wild 30 tons to split logs like you never thought possible.
Older models used gas motors to operate, but more recent log splitters have evolved past this and now operate solely on electricity, which is more eco-friendly and allows you to split indoors and outdoors.
They can work for hours without overheating, and those that may risk that are fitted with overload protection. As for safety, two-handed operation ensures better protection, but is not always convenient depending on what you hope to achieve.
If you're planning a camping trip or have a fireplace in your home, a log splitter is a fantastic way to reduce much of the hassle associated with organizing wood to keep you warm once the temperature drops.
Sign Up Now
GET THE VERY BEST OF GEARHUNGRY STRAIGHT TO YOUR INBOX