Best Steamer Baskets In 2022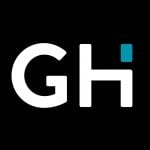 This product guide was written by GearHungry Staff
Last Updated
January 27, 2020
GearHungry Staff
GearHungry Staff posts are a compilation of work by various members of our editorial team. We update old articles regularly to provide you the most current information. You can learn more about our staff
here
.
GearHungry may earn a small commission from affiliate links in this article.
Learn more
A healthy diet is something we all strive for, but it's not always easy. It's one thing to choose the right food to eat, but then we also need to know the best way to prepare the food and retain the nutrients. One cooking method that will definitely help you on your road to healthy eating is steaming. Steaming food is the best way to retain most of the foods nutritional value and, as an added bonus, you don't need any oil.
The other noteworthy mention for steaming is that your food will have a more palatable texture. No more mushy mess on your plate. Instead, delicious food that looks and tastes appetizing. The best steamer baskets are easy to use and can hold enough to prepare a meal for your whole family. We've put together a selection for you, so you can get cooking those super healthy, delicious meals.
The Best Steamer Basket
Oster Sangerfield Steamer Basket
Convenience is what you get with this Oster Sangerfield Steamer Set. The steamer basket fits neatly on top of the casserole pot so you don't need to worry that your food will end up being boiled. This steamer set is suitable for any kitchen because it's made of durable stainless steel. The glass lid makes it easy to see your food as it's steaming. As an added bonus, you can use the base of this steamer set with, or without the steamer basket, making this a versatile set for your kitchen. For more must-have products for your kitchen, check out our selection of the best woks.
Key Features:
3 Qt. (quart) Casserole W/ Lid & Steamer Insert
Steamer set with lids
Material: Stainless Steel
Handwash Recommended
Ideal for any kitchen
Specification:
Brand

Oster

Model

Oster Sangerfield

Weight

2.78 Pounds
Can be used with or without steamer insert
Glass lid for view when cooking
Can be difficult to clean
Instant Pot 5252049 Official Silicone Steamer Basket
Silicon cookware has become increasingly popular over the last decade or so, mainly for its ease of use and versatility. This Instant Pot Silicone Steamer Basket is suitable for steaming all kinds of vegetables and some lighter proteins like fish. The pleated design makes it easy to fit in a variety of different sizes pots and saucers and when you're done, give it a quick rinse and finish cleaning it in the dishwasher. Made from BPA-free materials and heat resistant to 450° F, this will make steaming your food a breeze. Our guide to the best automatic pot stirrers features more amazing products that will make cooking much easier.
Key Features:
Steam all kinds of vegetables, fish & more
Interlock able handles
Pleated design accommodates different sized cookers
Made from BPA-free silicone
Heat resistant to 450° F (232° C)
Dishwasher safe
Specification:
Brand

Instant Pot

Model

5252049

Weight

7.7 Ounces
Raised feet on base protect food from boiling water
Smart lift handles
May slow down cooking time
Nevlers Stainless Steel 3-Quart Steamer Basket
The beauty of stainless-steel cookware is that it lasts for a lifetime and when you have this Nevlers Stainless Steel 3-Quart Steamer Pot in your kitchen, you'll have a steamer pot and casserole dish you will be using for decades. It's made from 18/10 stainless steel with a glass lid. That means, the only thing you'll be smelling is what you're cooking, and you can see your food as it steams. Use this as a steamer, pasta pot, dumpling maker or to cook food for the little ones in your family. You may also be interested in some of the best stone frying pans, so be sure to check them out.
Key Features:
Made from 18/10 Stainless steel with glass lid
Cool touch Bakelite handles
Suitable for any stove top
Glass lid features air vents
Great for any kitchen
Life-time warranty
Specification:
Brand

Nevlers

Weight

5 Pounds
Can be used as a pasta pot or as a strainer
Easy view glass lid
Can be used on Induction, Furnace, Gas Furnace, and radiant stoves
Kaviatek the Original Sturdy Stainless-Steel Steamer Basket
It's time to get cooking with this Kaviatek the Original Sturdy Stainless-Steel Steamer Basket. You can steam just about anything from fish, vegetables to dumplings. It features high feet to keep the steamer basket above the water and a silicone-covered handle so you can put it in or remove it from any pot with ease. It is stabile for a variety of Instant Pot models, or just about any large pot you have in your kitchen. For more handy kitchen tools like this, check out our guide to the best kitchen torches.
Key Features:
Made from food-grade Stainless Steel
Suitable for a variety of instant pot models
Silicone covered handle
Solid reinforcement on four sides
High feet to keep steamer above the water
Specification:
Brand

Kaviatek

Model

B47D

Weight

5.6 Ounces
Silicone handle is 100% BPA free
100% money-back guarantee
Hatrigo Steamer Basket for Pressure Cooker
This Hatrigo Steamer Basket for Pressure Cookers is a great addition to any kitchen. You can quickly and efficiently cook any vegetables, eggs, and even some types of meat and dish in a pressure cooker. This steamer basket has been made from high-quality stainless steel with a sturdy, rust-free handle. The handle is made from food-grade silicone so you can cook without worry.
Key Features:
Custom designed steamer basket
Rust free with a sturdy handle
High-quality stainless steel
Versatile size for different cookers
Sturdy construction
Specification:
Brand

Hatrigo

Weight

8 Ounces
Food-grade silicone handle
Slip-free silicone legs
Cleaning can be difficult
OXO Good Grips Stainless Steel Steamer with Extendable Handle
Small kitchens mean limited storage space, so a steamer basket like this OXO Good Grips Stainless Steel Steamer is ideal for tiny spaces. You can use it in many different cookers like pressure cookers or even multi or slow cookers. The steamer fits pots from 8 inches in diameter and larger ones too. It has a handle hole for a fork to keep hands away from steam. Made from sturdy, stainless steel construction, this steamer basket is perfect for small kitchens or camping.
Key Features:
Perfect for use with a pressure cooker or multicooker
Handle hole for fork keeps hands away from steam
Steamer fits pots 8" in diameter and up
1 3/4" feet elevate Steamer above water
Sturdy stainless-steel construction
Dishwasher safe
Specification:
Brand

OXO

Model

1067247

Weight

7.2 Ounces
Removable handle extends and locks into position
Folds flat for easy storage
Handle will deteriorate over time
Consevisen Steamer Basket
The Consevisen Steamer Basket Stainless Steel Vegetable Steamer Basket is as practical as it is a necessary utensil in the kitchen. It can be expanded and adjusted for various pots and stored away neatly when the cooking's done. What's more, you can use it as a steamer or a strainer and its dishwasher safe. The center post and legs are removable, making this collapsible steamer basket a neat, compact, and convenient steamer basket you'll love to use. You may also like some of the best Dutch ovens from our list, so take a moment to check them out.
Key Features:
High-quality stainless steel petals
Food grade plastic handle and silicone feet
Expands and adjusts to various pots
Foldable legs and removable center post
Multiple uses
Dishwasher safe
Specification:
Brand

Consevisen

Model

a-001

Weight

9.6 Ounces
Compact for easy storage
Money-back guarantee
Handle too hot to handle during cooking
Kitchen Deluxe Steamer Basket
This Kitchen Deluxe Steamer Basket gives you everything you need to steam your favorite foods. It has been made from premium quality stainless steel and comes with a safety tool that helps you remove the steamer basket from your cooker without burning your fingers. It also comes with a julienne peeler for all those delicious recipes. This steamer basket expands and adjusts to fit a variety of different pots and pans. It's easy to use and dishwasher safe and with a 100% satisfaction guarantee, you'll be using this steamer basket for years. Find more great kitchen tools like this by checking out our guide to the best cast iron skillets.
Key Features:
Premium quality stainless steel
Safety Tool for easy removal
Expands & adjusts to fit various pot and pans
100% Satisfaction Guarantee
Specification:
Brand

Kitchen Deluxe

Model

Steamer Basket Instant Pot Accessories

Weight

12 Ounces
Easy to use and dishwasher safe
Downloadable Steaming Cookbook
Includes safety tool and julienne peeler
Center post screw may come loose
OXO Good Grips Silicone Steamer
This OXO Good Grips Silicone Steamer is a great way to steam food and its flexible design makes it easy to use for a variety of different sizes of pots and pans. It's also great for cooking in pressure cookers thanks to the flexible handles that fold inward allowing you to close the pot's lid. It also rolls up for compact storage. The high walls keep all the food in the steamer basket, where it belongs and the stay-cool handles allow for the easy and stable transfer of your food to and from the pot. If you want to have perfectly cooked rice every time, be sure to invest in some of the best rice cookers from our list.
Key Features:
High walls keep contents contained
Stay-cool handles allow for the stable transfer
Flexible handles fold inward
Ideal for use in pressure cookers
Large capacity with flat bottom
Dishwasher safe
Specification:
Brand

OXO

Model

1142380

Weight

8.8 Ounces
Pleats allow the steamer to flex and fit different pots
Steamer rolls up for compact storage
Steamer Basket Buying Guide
How We Chose Our Selection Of Steamer Baskets
Brands – Steamer baskets are on of those products where brand may not seem important. However, you should keep in mind, that just like other products, there are cheap imitations. While this may not seem like a big deal, cheap imitations are often made with poor quality materials. In the case of silicone or plastic, you want to be careful, especially as heat is involved. The last thing you need is for toxins from poor quality plastics and silicone to leach into your food. Stick to brands that you know only use BPA-free materials, or a non-corrosive metal like stainless steel.
Price – Steamer baskets are not items you want to spend an enormous amount of money on, so the ones in our selection are generally in an affordable price range. Some of the more expensive ones are made from stainless steel and come in a complete set such as a pan, steamer insert and a lid. These are definitely worth investing in because you can use these steamer baskets to do more than just steam your food. Others are simply steamer baskets that you can use with almost any existing pots or cookers you have, making them an economical choice.
Reviews – When it comes to moderately priced items like steamer baskets, it's not likely that consumers want to search through pages of customer reviews. However, reviews give us useful information about a product so we still like to look at reviews to ensure the steamer baskets in our selection will live up to expectation. We looked for reviews that stated ease of use and durability, as well as other factors that make steaming food better.
Features To Look For In Steamer Baskets
Size/Capacity–The capacity of your steamer basket should depend on how much food you need to prepare for your family. You also need to make sure the steamer basket will fit in your various pots. However, this may not be of any real importance if you choose a steamer basket that forms part of a pot set. While most steamer baskets can be around the 5-quart size, there are bigger ones for bigger families.
Materials – Steamer baskets can be made from a variety of materials with the most popular choice being stainless steel. This wonder metal is non-corrosive, so you can use it with any vegetables and it's also durable. The other popular choice for steamer baskets is silicone. This material has become very popular in cooking because of its flexibility and versatility. Most plastics should be avoided though as they may release toxins when heated. Considering you need a lot of heat to steam food, you don't want that same heat to flavor your food with toxins.
Quality – Even though most steamer baskets are moderately priced, that doesn't mean you should settle for a poor-quality product. You still want a steamer that will last you for quite a few years, or longer. In particular, if you prefer collapsible steamer baskets, you don't want them to fall apart while your food is steaming. Don't just look at the quality of the steamer basket itself. Also ensure that the materials used to make the steamer are of a good quality as well. This is especially important if you steam food on a regular basis.
Storage – If you have limited kitchen space, you don't want a lot of large items taking up precious space. If your space is limited or you like to take your good eating habits on the road, a collapsible steamer is a great choice. You can fold it up and neatly pack it in a draw or even tuck it in with the rest of your camping gear.
Ease Of Use – There is nothing complicated about steaming food. You put your food in the steamer basket and you place it in the cooking vessel with enough water to steam your food, without water actually touching your food. Steamer baskets that come in a set with a custom pot and lid are excellent, but so are steamer baskets that can fit into pots and pans you already have. Simplicity is the key.
Easy To Clean – Let's face it, no one likes washing dishes so you want a steamer basket that is easy to clean. Most steamer baskets are relatively easy to wash by hand, but even better are the ones that are dishwasher safe.
Different Types Of Steamer Baskets
We've included a good variety of steamer baskets in our selection, however, there are many different ones that we haven't included. If you can't decide which type is best for you, there are several types of steamer baskets you can consider.
Stainless Steel – Most stainless-steel seamer baskets have been designed to be used with your existing pots and pan. This material is durable and easy to take care of. You won't need to worry about staining or smells from a previous dish infiltrating your next steamed dish. You can get a stainless-steel steamer basket on its own, or a specially dedicated pot and steamer basket set.
Silicone – What you will love the most about a silicone steamer basket is the versatility. Most are soft and pliable enough to fit in a range of different pot sizes. The materials used are heat resistant and non-toxic. Most also come with handles so that it's easy to take the food out of the pot when you're done.
Collapsible – Collapsible steamer baskets are compact and handy to keep in the kitchen for the simple reason that they can be folded, or collapsed for storage. The general description for collapsible steamer baskets is lotus design. They unfold much like a flower ready for use. Collapsible steamer baskets can be made from stainless steel, silicone or other food-grade materials; however, stainless steel and silicone are the safest and most durable.
Non-Collapsible – These steamer baskets look much the same as most pots, except that they are either full of tiny holes, or they've been made of a mesh. In most cases, these are made to fit a specific pot and are known as dedicated pots with a steamer insert. These are a great choice as you can also use the pot without the steamer basket.
Bamboo Steamers – If you've ever gone to dinner at a Chinese restaurant, you'll have noticed bamboo steamers, often stacked on top of each other. These have been designed to fit in a wok or a large pot with some water in the bottom.
Microwave Steamers – Microwave ovens are great for cooking fast meals or reheating. Microwave steamers are available as single or multi-tiers that are held over water. When it is all in the microwave, the water heats quickly and steams the food. With multi-tiered microwave steamers, you can cook several different vegetables in each tier.
Electric Steamers – This is a free-standing steamer, much the same as a non-collapsible steamer with a dedicated pot and the steamer insert. Depending on the model you prefer, you can choose an electric steamer with multiple tiers and some even come with timers so there is no chance of overcooking or over steaming your food.
Multi-Cooker Steamers – Much like an electric steamer, a multi-cooker steamer can work the same way. However, with a multi-cooker steamer, you can cook a casserole in the bottom dish and steam vegetables in a specially designed steamer basket that fits snugly over the bottom dish. This too, is a stand-alone appliance that makes is easy to use and great for homes with limited kitchen space.
Counter-Top Steamers – If you really want to go all the way with steaming your food, you can invest in a counter-top steamer that is built in to your kitchen. This is something you will usually find in high-end or professional kitchens but it's not very practical unless you plan on steaming food every day. Otherwise, it's just a permanent pot that is taking up space on your counter-top.
The steamer baskets in our selection are all quite easy to use and will give you some great tasting, healthy meals. Try steaming different vegetables and protein such as fish. Enjoy delicious food and get your health to a level that will impress your doctor during your next medical examination.
Sign Up Now
GET THE VERY BEST OF GEARHUNGRY STRAIGHT TO YOUR INBOX