Best Splatter Screens In 2022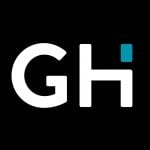 This product guide was written by GearHungry Staff
Last Updated
April 1, 2020
GearHungry Staff
GearHungry Staff posts are a compilation of work by various members of our editorial team. We update old articles regularly to provide you the most current information. You can learn more about our staff
here
.
GearHungry may earn a small commission from affiliate links in this article.
Learn more
Cooking can be such a rewarding experience, not only does it produce results that appeal to more than one sense, but it's a form of expression. It's all peachy right until a grease-bullet tries to take your eye out. We have all been there, with one eye shut, wondering why our food is trying to kill us. Thankfully, there is a lasting solution to this predicament, placing a splatter screen over the pan as you cook goes a long way. Not only does it protect you, but it makes clean-up a whole lot easier. So, rather than dealing with grease stains among other things choose from our selection of some the best splatter screens out there.
The Best Splatter Screen
Frywall 10 Green Splatter Screen
The only prerequisite you need to enjoy this splatter guard is a 10-inch frying pan, otherwise, it's versatile, it's durable and as functional as they come. This new and improved design is fitted with an array of features that have landed it at the top of this list. For one, the Frywall 10 Green Splatter Guard happens to be at the forefront of highly innovative design.
The manufacturers of this splatter shield happen to be the first to implement a design that combines both unhinged protection as well as full access to the actual cooking surface. So, not only can you stir, fold and turn at will, without having to deal with a mess afterward, or even worse, assassin grease, oil, and sauce. In addition to all this, the Frywall 10 Splatter Guard completely blocks out fine oil which most splatter screens usually let through. Despite this, it is still designed in such a way that steam is let out when the need arises. So, thanks to this handy feature, you can get just the right amount of sear on your steak, stocks can reduce properly while condensation splatter is completely taken out of the equation.
Furthermore, this splatter shield is equally great when it comes to guarding against spills while sauteing veggies and other condiments in your pan. You will also be pleased to know that this product is made of high-quality BPA-free and FDA-complaint silicone and can further withstand temperatures up to 450 degrees Fahrenheit. But that is not nearly the end of it all, this silicone splatter guard is incredibly easy to clean after use and if you do not want to wash it, there is always the option of throwing it in the dishwasher. To crown it all up, storage is a breeze with this splatter guard, simply roll it into the accompanying cup-sized sleeve.
Key Features:
Uninterrupted protection
Complete access to pan surface
Blocks oil and spillover
Easy to clean
Specification:
Brand

Frywall

Weight

10.4 Ounces
Easy to use and clean
Makes it easier to cook in large quantities
Reduces cleanup afterward
Becomes flimsy when heated up
Not great for all pans
Not great for shorter people
Le Creuset Universal Stainless-Steel Splatter Screen
It's versatile, it's functional and generally everything you need in a grease splatter screen. Say goodbye to the days where grease, oil and sauce stains plagued your cooker and walls. Judging from the all-around design, it is evident that the Le Creuset Universal Stainless-Steel Splatter Guard is more than a viable choice. Altogether, the all-around design here features a steel-mesh screen that happens to be notably tightly woven. This goes a long way to ensure that the food within remains nice and crisp seeing as it vents out any excess moisture.
Even better is the fact that this splatter screen is just about the right size to accommodate all pots and pans. No doubt, it is far from picky which makes it a viable choice if you spend a whole lot of time in the kitchen. Furthermore, the design here features a sturdy stainless-steel rim that is sure to brave it through all your cooking without bending. Even better is the fact that this rim is rust-resistant, so whether it comes in contact with water, oil or grease, its integrity won't be compromised. Furthermore, the real issue here is that the integrity of your food is also highly unlikely to be compromised also.
To complement the stainless-steel rim is a heat-resistant rim guard made out of none other than silicone. Not only does this hold the splatter cover in place, but it also ensures that the rims of your pots and pans remain unscratched and undamaged. There's even more, there is an extremely handy riveted stainless-steel handy that is thrown in the mix and best believe that it is highly functional. All in all, this is one device you need if you love to toil over a stove now and then. For more amazing kitchen essentials, check out our guide to the best woks.
Key Features:
Dishwasher safe
Foldable stainless steel handle
Tightly woven steel-mesh screen
Bend resistant stainless-steel rim
Specification:
Brand

Le Creuset

Model

CA2001

Weight

1.19 Pounds
Easy to store because of the foldable handle
Easy to use and clean
Well-thought-out design
Does not work so well when the temperature is high
It's a bit heavy
A bit pricey
BergKoch Grease Splatter Screen
Whether it's for frying, sauteing or searing, this is a highly viable choice. The fact that it is multifunctional makes it one of the best options out there for frequent cooks. There is no need to get yourself multiple grease splatter screens when the BergKoch Grease Splatter Screen is involved. So, what really makes it stand out from the pack? At the forefront here is the diameter here is 13 inches and as such it is just the right size to fit on all your cookware perfectly. Based on this alone, you're going to save a lot of money on splatter screens as a whole.
Taking it up a notch, this kitchen equipment is even more versatile than you could ever imagine. It can double as a steamer, a strainer, and even a cooling rack when the need arises. Altogether, it does quite a lot for such a small device which is a plus because storage is incredibly easy. Another great aspect of this splatter screen is its all-around construction which happens to be made using 304 grade stainless as well as some top-notch mesh material. Thanks to the choice of and quality of the materials used here, this mesh splatter screen guards against 99% of the splash that occurs while cooking. In addition to this, it allows steam to escape while giving you ample access to the pan during the cooking process.
Here's something else you'll be pleased to know; after careful consideration, the engineers here increased the mesh count by a whopping 40%. The joints here are also reinforced to ensure that there are no accidents while you cook. There's also a plastic handle attached to make the whole design a lot more functional. Apart from that the handle equally makes for a safe experience in the kitchen. The handle itself is made of heat-resistant TPR plastic which is sure to protect your hands while you cook yourself up a feast.
Key Features:
Plastic handle
Durable
Multipurpose kitchen tool
Hanging loop
Specification:
Brand

BergKoch

Model

13-01016

Weight

11.2 Ounces
Easy to use and wash
It is rustproof
It is versatile
The plastic handle isn't durable
Inaccurate sizing
Smokes too much
Bellemain 13 Inch Splatter Screen
There's that peace of mind that comes with owning a splatter screen, apart from the fact that it makes clean-up easy, the safety element is a huge plus. This brand can confidently boast of putting out one of the best splatter guards on the market and here's why. For one, there's the increased mesh count that the Bellemain 13" Splatter Screen features, in fact, it's a major selling point here. The mesh count here is increased by a whopping 35% which currently ranks it as the highest in the industry.
As a direct result of this, 99% of all that oil, sauce and grease will remain in your pot rather than all over your skin and countertops. Another great addition here is the heavy-duty thermoplastic rubber handle. With this sturdy attachment, not only are you guaranteed total control of the splatter screen but you are equally quite safe from getting your fingers burnt. Furthermore, the handles are slip-resistant even if your hands happen to be oily or wet at the time. Also incorporated in the design here is high-quality stainless steel that is not susceptible to rust, bending and breaking as a whole. For added durability and safety, this device is fitted with ultra- reinforced joints.
Even better is the fact that with this device, you can now cook everything the way it was intended.
There's no need to run away from frying or steaming just because of the splatter, the Bellemain splatter screen has got your back. Then there is the fact that it is incredibly convenient to use, and as such, this is every cook's dream utensil. Thanks to its 13-inch diameter, it can fit perfectly on most of the pots and pans you already own. Even more, it can withstand up to a whopping 350-degrees of heat, so there's a wide range of cooking methods it can cover. Be sure to also check out our selection of the best kitchen torches for more helpful kitchen products like this.
Key Features:
Made of high-grade stainless steel
Fitted with a thermoplastic handle
Equipped with reinforced joints
Fine mesh incorporated in the design
Specification:
Brand

Bellemain

Model

43237-2

Weight

12 Ounces
Universal size
It happens to be multifunctional
Durable materials used
The handle is short
Complaints about the mesh being too light
Does not come with care instructions
Smartwares Microwave Splatter Screen
You should already know that microwave splatter is incredibly annoying. Whether you're cleaning up your stovetop or the interior of your microwave, it's a pain in the behind. So, if you're looking for a healthy and eco-friendly way to guard your microwave from stains and spills, look no further, the Smartwares Microwave Splatter Screen is the perfect option.
Altogether, every kitchen needs one of these handy devices. Not just because it's as functional as they come, but also because of the convenience offered here. This splatter screen is as foolproof as they come and as such, you'll have no issues figuring out how to use it. All you need to do is place this fine mesh screen over the container of food, then proceed to stick that in the microwave.
Scared that it's going to shift in the microwave? Well, that's not an issue here since the Smartwares Microwave Splatter Screen is weighted at the sides so that it will remain intact while in the microwave. Those red beads at the sides are not there for fancy, they are there to ensure that this product is as functional as can be. Even better is the fact that this is a highly versatile mesh screen. With this device, you don't simply have a splatter guard, but you also have a strainer. All you have to do is put it over the container in question and secure it with a rubber band, then strain away.
Then there's the fact that it is completely reusable, it may not look like much, but it can be used multiple times and remain unscathed. On top of all that, it's also stain-resistant, so that makes for quite an impressive product. As aforementioned, this is an eco-friendly option and that alone is a great reason to get it. This device renders paper and plastic waste redundant. To further keep your mind at ease, this mesh screen is compliant with all the FDA requirements for food contact.
Key Features:
Stain-resistant design
Sturdy mesh construction
It is BPA-free
Made in the USA
Specification:
Brand

Smartwares

Model

21001

Weight

0.32 Ounces
Quite easy to use
Multi-functional
Eco-friendly option
Hard to clean because of the fineness of the mesh
Doesn't react well to moisture
It's pliable
BitimexHome Grease Splatter Screen
Tired of using one size fits all splatter screens? This set of screens by BitimexHome comes in three handy sizes for most frying and cooking pans. Besides guarding against splatters and keeping your cooking surfaces relatively greaseless, this versatile stainless steel mesh screen can also serve you in many other ways. Make preparing your favorite meals safer and cleaner with the BitimexHome Grease Splatter Screen. The guard is made with tightly woven top quality stainless steel mesh tapered round to block a substantial amount of oil splatter while subsequently letting steam through so whatever you are frying does not end up cooking.
The biggest size in the set is 11 inches large, the next is a 10-inch screen while you can choose between 3 – 8 inches for the smallest size in your package. This combination ensures that these utensils are cost-effective, with one purchase, you have reliable, handy splatter screens for different pot and pan sizes. Another good thing about this product is that it is not only useful for frying but can also make different stages of preparing meals easier. It doubles as a strainer for various cooked and fried meals, and you could use it to steam your food too. It also functions perfectly as a cooling rack for your baked and warmed food straight out of the oven or microwave.
The handles are made of strong plastic materials that serve as insulation against the heat and they are long enough to keep you at a safe distance from the hot zone. Though the mesh part is the same in all three, the handle part comes in black and blue, so if you are particular about that kind of thing, you have options. This 3-piece set is highly affordable and is safe to put in the dishwasher. You can use it with your cast iron skillet.
Key Features:
Set of three different sized screens
Made from stainless steel & mesh material
Available in blue and black
Traditional flat, circular design
Specification:
Brand

BitimexHome

Model

8541985287

Weight

9.8 Ounces
Stay cool plastic handle
They are dishwasher-safe
The right size can stay unaided on the pan
Splashes can still occur through the mesh
Mesh will burn if the screen is too big
Not oven-safe
YORLFE 11.5-inch Silicone Splatter Screen
If you must go for one size, go for the YORLFE 11.5-inch Silicone Splatter Screen, as long as it fits most of your pans. The screen is made with food-grade non-toxic natural material, very easy to clean and store, serves multiple purposes in the kitchen and the price is practically a steal. Food-grade Silicone materials, though expensive, are highly stable because they are non-reactive and can withstand extreme conditions including temperatures as low as -148 and as high as 572 °F. All this is fine without losing their natural properties. This and the fact that they do not contain any chemical byproducts is why they are such great materials to use when preparing your food. 
The YORLFE 11.5-inch Silicone Splatter Screen is made from the material described above which means it is highly resistant to heat. It is also non-stick which makes it a lot easier to clean than the alternative. Since a splatter screen is supposed to make the overall cleaning process easier, it is only fitting that the solution to stubborn grease stains is not a pain to clean either. You can choose to wash it by hand or throw it in the dishwasher if you have one. Speaking of solutions, this incredible kitchen utensil has many to offer. The perforations on it are not just for aesthetic reasons, they are there to let steam out while frying. They are also there to let fluid out if you decide to use it as a strainer.
Furthermore, it can also serve as a drainboard or a mat to help your food cool faster right off the stove or oven. Its handle is equally long enough to keep you from getting burned while in use and is also foldable for easy storage afterward. This product is made in black and grey, so pick a color and run with one of the best splatter screens out there. Our guide to the best sous vides features some amazing products for cooking enthusiasts, so check them out.
Key Features:
Made from food-grade silicone material
Sturdy and foldable handle
Non-stick screen
It can withstand temperatures up to 572 degrees.
Specification:
Brand

YORLFE

Weight

11.2 Ounces
Blocks oil splatters better than mesh screens
Dishwasher-safe
Easy to store
Comes in only one size
Cannot be used in an oven
Not suitable for large quantities of food
Kristie's Kitchen Splatter Screen
Sometimes you need a specialized product, in most cases generically made products don't quite get it right all the time. So, if you know that your frying pan is practically your best friend when cooking then Kristie's Kitchen Splatter Screen is just for you. This frying pan splatter guard comes in a set of 3, each comes in a different size that is sure to fit on most of your cookware. The sizes here include 8 inches, 10 inches as well as 13 inches, which is great because this is the range most pots and pans fall into. So, from wok to saucepan, you are sure to get the right fit as long as you stick with this product. Even better is the fact that the overall design used here is an upgrade of the former. So, you can rest assured that you are getting enhanced components, materials, and functionality as a whole. All in all, this goes a long way to ensure that you are not a victim once you pan starts spitting out oil. The materials used here are high-grade stainless steel in conjunction with some extra fine 60 mesh. And considering that most brands out there are made using 40 mesh, this is one product that's way ahead of its peers.
Furthermore, this device is as multifunctional as they come and as such, you are not just getting a mesh splatter screen. It can equally be used as a pot strainer or a fat drainer for when the need arises. The cherry on the top here is the heat-resistant knob handle which is there to protect your hands while you cook. So, there is no need whatsoever for you to touch the stainless steel edge while it's hot, the knob included here is all you need to use to maneuver this device. This is as convenient as it gets folks, it hardly gets better than this. For more cool kitchen tools, check out our selection of the best automatic pot stirrer.
Key Features:
Rustproof
Space-saving storage
Easy to clean
Center knob
Specification:
Brand

Kristie's Kitchen

Model

Splatter-Screens-2017

Weight

1.32 Pounds
3 different sizes to choose from
Functional and safe design
It is rustproof and dishwasher safe
Overheats too quickly
Quality control issues
Durability is a concern
Sign Up Now
GET THE VERY BEST OF GEARHUNGRY STRAIGHT TO YOUR INBOX