Last updated:
06 Aug 2020
8 Best Splatter Screens (Review) In 2021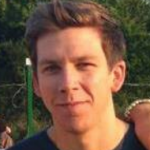 This product guide was written by Jordan Carter
Cooking can be such a rewarding experience, not only does it produce results that appeal to more than one sense, but it's a form of expression. It's all peachy right until a grease-bullet tries to take your eye out. We have all been there, with one eye shut, wondering why our food is trying to kill us. Thankfully, there is a lasting solution to this predicament, placing a splatter screen over the pan as you cook goes a long way. Not only does it protect you, but it makes clean-up a whole lot easier. So, rather than dealing with grease stains among other things choose from our selection of some the best splatter screens out there.
The Best Splatter Screen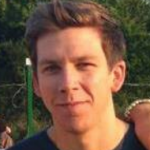 Jordan Carter is Gear Hungry's resident Editor-in-Chief with a genuine love and passion for all things tech. Jordan works diligently to ensure only the best products ever make it onto the platform and are showcased in Gear Hungry's carefully curated, tested and expertly researched, informative buying guides.
The best!
Gear, gadgets & stuff for men
Straight to your inbox