Best Spice Racks In 2022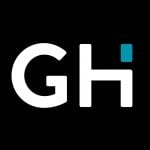 This product guide was written by GearHungry Staff
Last Updated
March 16, 2020
GearHungry Staff
GearHungry Staff posts are a compilation of work by various members of our editorial team. We update old articles regularly to provide you the most current information. You can learn more about our staff
here
.
GearHungry may earn a small commission from affiliate links in this article.
Learn more
Ready to add a little spice to your life? If you love to spend time in the kitchen rustling up amazing grub, then perhaps this list of best spice racks will appeal to you? With their good looks and nifty ability to organize and hold your herbs and spices, these shelves would make a great addition to any serious cook's kitchen.
The options we have listed will also make a superb birthday, wedding, and housewarming gifts! So, if you are on the hunt for a useful and gender-neutral present, then you have definitely landed on the right page. Here's our list of spicy suggestions.
The Best Spice Rack
If you don't like your spices to splayed out for the world to see, then the Spicy Shelf Deluxe is a viable option. In fact, it's more than just a viable option. It's a great one! With an impressive ability to expand and contract so that it can fit ALL cupboard sizes, this design will provide useful in more ways than one. If you don't end up using it to store your spices, for example, you can always pop it into your bathroom cabinet so that it can hold shampoo bottles and the likes.
Adding to its versatility, the Spicy Shelf Deluxe also allows you to stack the shelves vertically or horizontally, depending on your needs and preferences. The shelves themselves are made from durable hard plastic that's super easy to keep clean and they are finished off with a grey rubber "non-slip" surface so that the bottles do not slide around on the shelves. Designed specifically to save space and keep bottles organized, this model is a perfect fit for smaller homes where storage space is lacking. For more useful products for your kitchen, check out our selection of the best knife sets.
Key Features:
Holds up to 40 pounds
Organizes up to 64 spices
Narrowly adjusts to 7.5"
Includes a non-slip surface
Includes one set of 2 shelves
Can be stacked or placed side-by-side
Specification:
Brand

Spicy Shelf

Model

1

Weight

2.91 Pounds
Installation is easy with no tools required
You can purchase multiple kits to create a larger spice rack
Organizes up to 64 jars while staying compact in size
Can be used to hold other items too
Appearance is rather plain
The plastic yellows if harsh cleaning products are used
Lynk Professional Slide Out Double Spice Rack
This spice rack has also been designed for cupboards but it's a little more modern in appearance than the Spicy Shelf Deluxe. Bear in mind, however, that its sleek design does add to the price and it isn't as versatile as the former option. Still, if you want to keep your kitchen looking suave and stylish, then the Lynk professional won't disappoint. With this design, you'll be able to transform your kitchen cabinets and pantries so that they feature both beauty and convenience. 
Getting to this model's best attributes, we'd like to mention that it is made from commercial-grade steel and chrome. This means that it has unparalleled strength and durability that makes it a worthy investment. How it works: simply place it onto a shelf and fix it to the surface with two screws. Once installed, Lynk Professional Slide Out Double Spice Rack will glide in and out, giving you easy access to your condiments before you neatly tuck them away again. A perfect addition to your kitchen, just like some of these recipe organizers.
Key Features:
Removable trays to catch spills
Commercial-grade steel and chrome construction
Installs with just two screws
Adjustable ProGlide Precision System
Convenient slide-out system
Available in different sizes
Specification:
Brand

Lynk

Model

430422DS

Weight

4.25 Pounds
Removable trays help to keep your cupboards clean
Quick and easy installation
An attractive and modern design
Durable constructions for a lifetime of use
One rack can only hold up to 20 spice bottles at a time, so this is one of the smaller designs
Seville Classics 3-Tier Expandable Bamboo Spice Rack
If you prefer the country-type look over steel modern and steel finishings, then you will love this Seville Classics 3-Tier Expandable Bamboo Spice Rack. Humble in price as well as in appearance, this spice rack will sit neatly on a shelf or countertop to fulfill its purpose. Made purely from bamboo, eco-friendly construction is a more sustainable option than plastic or hardwood. It's also easy to keep clean (just don't submerge it in water as this will damage the body).
Another great thing that the Seville 3-tier rack has going for itself is its flexibility. Depending on the space you have available, you can keep the rack to a small and narrow size or you can slide out an additional set of steps so that it expands to give room for more spices! For your reference and to make sure sizing is optimal, the spice rack unit measures 8.25 inches in length, 3.3 inches in height and ranges from 8.75 to 15.5 inches in width. You may also be interested in some of the best mortars and pestles from our list, so check them out.
Key Features:
Expandable 3-step organizer
Made purely from Bamboo
Steps measure 3 inches deep
Designed for multipurpose use
Easy to wipe clean
Handcrafted
Specification:
Brand

Seville Classics

Model

BMB17040

Weight

1.54 pounds
An affordable spice rack option
A lovely "earthy" and environmentally friendly design
Adjusts to your available space
You can easily see all spices because of its step design
Only accommodates a limited number of jars
The height does not allow it to fit into all drawer-types
Kamenstein Heritage 16-Jar Revolving Countertop Spice Rack
Shiny and convenient, the Kamenstein Heritage spice rack likes to show off with its modern aesthetics and its revolving and narrow profile. But its construction is far from what makes this model a good buy. When you purchase this rack, you will not only receive 16 pre-filled spice jars that boast top-quality spices and herbs – you will also be eligible for 5 years of free spice refills! A hard offer to turn down, we say!
Freebies aside, this Kamenstein design is also practical and perfect for countertops with limited space. Made from stainless steel, you don't have to worry about the product eroding if it gets splashed with oil or water. When you need to clean it, simply wipe it down with a warm damp cloth. Adding flavor to any kitchen, this option gets our thumbs up for being economically priced (especially considering you get free spice refills), for being aesthetically pleasing, and for its durability. For more cool products that will keep your kitchen well organized, check out our reviews of the best bread boxes.
Key Features:
5 years of free spice refills
Spices are FDA approved
Stainless steel revolving design
Capacity for up to 16 spices
Modern design
Quality construction
Specification:
Brand

Kamenstein

Model

5084920

Weight

6.1 Pounds
You will save money not having to buy spices for the next 5 years
The spices are excellent quality and are FDA approved
Rotating design is fun and convenient to use
The brand's customer service seems to be on the poor side
Kamenstein Ellington 16-Jar Revolving Countertop Spice Rack
Kamenstein certainly is generous with their offerings and like the Heritage model, this spice rack includes a 5-year supply of quality FDA approved spice refills. It features a 2-tiered revolving design and a convenient carry handle for ease of use while working around the kitchen. The design is modestly modern and instead of having cornered finishings like the previous models, the Kamenstein is round in shape.
What makes this spice rack unique is its globe-shaped glass jars that hang neatly in place to display the beautiful colors of the herbs and spices. Each jar also boasts a chrome sift-and-pour cap so that you can add just the right amount of spices to your meals. Slightly pricier than the Heritage model, the Kamenstein spice rack is great value for money and the design will add appeal to any kitchen. Be sure to also check out our selection of the best can openers for more must-have products that will make your life easier.
Key Features:
5 years of free spice refills
Spices are sealed for freshness
2-tired rotating design
Space for 16 spice jars
Jar caps are labelled for easy identification
Includes a convenient carry handle
Specification:
Brand

Kamenstein

Model

5123721

Weight

6 Pounds
The spice refills are good quality and are flavourful
The glob-shaped jars are unique and aesthetically pleasing
Convenient rotating design
Durable construction
You do not get to choose the spice refills that are sent to you, so you may not receive the spices you actually need
YouCopia Chef's Edition SpiceStack
This one's for the neat freaks who are obsessively organized. The YouCopia chef's addition allows you to store and organize 30 full-size or 60 half-Size spice bottles. Compared to some of the other models, this is quite a lot of storage space, making it ideal for those who enjoy putting their culinary skills to action often. Keeping your jars neatly tucked away, we'll recommend this design to those who like to avoid the cluttered look.
The construction itself features 3 drawers that slide out smoothly and then lower to display the spices. Included in this deal, you will also get 48 printed labels and 48 blank labels so that you can clearly mark the contents. The YouCopia Chef's Edition is very flexible in that it can accommodate both round and square jars and it can be placed in cupboards, pantry shelves or on countertops. At just under $40, this is one of the more premium products on our list. If you are into smart home technology, you will definitely like some of the best smart kitchen gadgets from our list, so check them out.
Key Features:
Includes 96 drawer labels
Non-skid feet hold
Stores up to 60 small bottles
Universal flip-down drawers
Measures 12 ¾ x 10 ⅞ x 8 ¾ inches
No installation or mounting required
Specification:
Brand

YouCopia

Model

02301-01-WHT

Weight

3.1 Pounds
Stores up to 60 jars in a compact area
The drop-down drawers are very handy if you keep the device on a high shelf
A neat and organized way to store spices
A space-saving solution
Constructed entirely from plastic
A pricey option
The Swommoly Spice rack oozes flair and sophistication. We suggest you place this model on your countertop so that it can strut its stuff and add to your décor. If you are looking for something to be kept in your cupboard, the Swommoly is still happy to oblige. While it is sturdy enough on its own, the construction includes two pre-drilled holes for screws if you would like to screw it in place for extra security. In fact, the holes give you the option to securely mount the rack to the wall – if this is your preference.
This product comes packed with a whopping 396 spice labels. Some of the labels have been preprinted while the others are blank (you can customize your labels with the included piece of chalk). And once you have your spices ready, simply fill each bottle using Swommoly's specially designed funnel which tags along as a bonus item. Adorably convenient, this kitchen spice rack is ready to serve your kitchen for a lifetime. Don't forget to also check out our guide to the best chopping boards for more must-have handy products for your kitchen.
Key Features:
Includes 24 glass spice bottles
For countertop, cabinet or wall-mounted use
340 labels included
Bonus silicone funnel for pouring
Sturdy design
USPTO patent pending
Specification:
Brand

SWOMMOLY

Weight

9.95 Pounds
The lids of the jars are superiorly airtight and will keep your spice fresh
Blank labels are great for customizing
The rack is sturdy and heavy, so it does not slip easily on countertops
The plastic pieces under the tops are difficult to remove
Many noted missing pieces on arrival of their package
Talented Kitchen Spice Rack With 24 Jars
At first glance, this stainless-steel spice rack may remind you of a shower caddy. Its purpose has nothing to do with keeping you squeaky clean, however. Instead, Talented Kitchen has released a strong, sturdy, and practical solution to keeping your spices sorted; and the kitchen is its happy place. Sitting at the higher end of the price range, we cannot deny that this product is well worth its value for money.
Each package comes complete with 4 stainless steel racks, 24 sift-and-pour shakers, a set of preprinted and blank labels, and a silicone funnel for pouring.  With each parcel, you will also find the hardware needed to mount the racks onto your wall. If your measurements comply, then you could even mount the shelves onto the inside of your cupboard doors so that they can be packed away out of sight. Talented Kitchen Spice Rack is a great buy for smaller kitchens with limited surface space. You may also be interested in some of the best ice cube trays from our list, so check them out.
Key Features:
24 premium quality glass sift-and-pour shakers
4 stainless-steel spice racks
Preprinted and blank labels included
Includes a silicone funnel for pouring spices
Hardware for mounting included
Perfect fit for our 4oz jars
Specification:
Brand

Talented Kitchen

Model

8541981899

Weight

9.05 Pounds
Neatly displays jars in a uniform manner
Made from solid stainless steel, so it's built to last
The accompanying preprinted labels are attractive
A great solution for smaller kitchens
A tad pricey
Requires the tedious installation of each rack
3 Tier Expandable Cabinet Spice Rack by Gongshi
Sporting quite a unique design (reminds us of office stationery), the Gongshi expandable spice rack will add a bit of intrigue to your kitchen. Similar to Seville's classic 3-tier design, this model also slides out and expands to hold 3 rows of up to 36 spice jars. If you don't feel like keeping it in your kitchen, you could even use it to store medication, cosmetics, and other goods.
This spice organizer has been built with sturdy steel and it has a powder static electricity spray – so it's been designed to last and endure culinary shenanigans. The sliding feature makes it a great choice for kitchens both big and small. Simply slide out the bottom step if you do have extra space or keep it intact if space is limited. The multi-level construction allows the spices to be displayed so that they can be easily observed, which is always great for a cook who's in a hurry. If you also want to have your food organized, especially on the go, be sure to pick your favorite bento box from our list.
Key Features:
Holds up to 36 spice jars
Expandable 3-tier design
Made from durable steel
Racks can be separated
Mesh bottom prevents slippage
Expands up to 25-inches
Specification:
Brand

GONGSHI

Model

DXTLJ-01

Weight

3.91 Pounds
A space-saving solution for spices
Has many uses
Construction is durable
A unique design
Not as aesthetically appealing as our other listed models
Copco Non-Skid 3-Tier Kitchen Cabinet Organizer
If you are on a budget but still want a spice rack that's sturdy, convenient, and not completely boring to look at, then allow us to present the Copco 3-tier cabinet organizer. This is a functional organizer that hasn't been created to be anything pretty. But at less than $10, it may be worth your while to get one, two, or even three of these products so that you can keep your cupboards and shelves neatly stocked.
Made from durable, long-lasting plastic, the Copco's stand-out feature is its non-slip shelf lining. This non-slip lining is what makes it a practical purchase because it will keep all of your spice jars securely in place. The 3-tier design also allows you to keep the labels of spices conveniently in view. This one's for the "no beating around the bush" cooks. If you are a fan of spicy food, you will also like some of the best hot sauces from our list, so check them out.
Key Features:
A functional multi-purpose organizer
Non-slip surface
3-tier design
Available in white and grey
Made from durable plastic
Each shelf is 2.75″ deep
Specification:
Brand

Copco

Model

2555-0189

Weight

9.9 Ounces
An affordable solution for those who are on a budget
The 3-tier design makes your spices clearly visible
Made from durable hard plastic
Not the most attractive design
mDesign Adjustable Plastic Spice Rack
Sitting at number 11 on our list, we have the modestly constructed spice rack by mDesign. Made from transparent hard plastic, this spice organizer helps to maximize space, so we'll go ahead and suggest it to those who have smaller kitchens. This is also an excellent option if your kitchen has been uniquely decorated and you don't want to upset the theme. We're quite impressed with the price too!
The mDesign slides in and out to fit most drawers. If you're looking for a countertop or wall-mounted spice rack, then this might not meet your requirements. Each of the three tiers can accommodate up to 6 average-sized jars, so about 18 in total. This organizer can also be used for more than just spices, so if you are not happy with it in the kitchen, it could be used to hold your bathroom toiletries, medicine bottles, or cosmetics. In any case, it makes a nice gift for foodies who like cooking.
Key Features:
3-tier space-saving design
Made from BPA plastic
Slanted levels for the best display of jars
Rigged surface prevents slippage
Expands and contracts to fit drawers
Has multiple uses
Specification:
Brand

mDesign

Model

1880MDK

Weight

1.79 Pounds
There are other color options available
BPA and chlorine-free plastic material
Fits perfectly in most drawers
The shatter-free plastic construction is not prone to wear and tear
May be a bit small for professional kitchens
Spectrum Diversified Countertop 3-Tier Spice Rack
Featuring a lovely rustic design, this spice rack by Spectrum Diversified is the last addition to our list. It's by no means inferior, however. Aesthetically stylish with its artsy steel construction, this is a model that simply has to have its spot on your countertop (no tucking this one away in a cupboard). With its narrow design, it will take up minimal space, so even if your kitchen is small, it's still compatible.
Each shelf can accommodate about 6 average-sized spice jars, totaling a capacity of about 18 jars. The wired shelves will also hold your jarred spices neatly in place while giving you a clear view of your selection. Chefs who want an inexpensive spice organizer that will be a handy companion in the kitchen should check out this Spectrum 3-tier rack. All the lovers of homemade pasta will be interested in some of the best pasta drying racks from our list, so take a moment to check them out. 
Key Features:
Narrow design for countertops
Can be wall-mounted (optional)
Sturdy steel construction
Unique rustic design
Can hold up to 18 spice jars
3-tier design
Specification:
Brand

Spectrum Diversified

Model

28810

Weight

1.14 Pounds
An attractive design that will add a touch of décor to a kitchen
The narrows design allows it to sit discretely against a wall
Made from quality steel
Good value for money
The steel may rust in constantly moist conditions
Oversized jars may not fit in the narrow confines
Spice Rack Buying Guide
Features To Look For In Spice Racks
A good spice rack will go beyond simply holding your spice jars. It should be a cooking companion that helps to make culinary dishes a pleasure to prepare.
When browsing for a spice rack to purchase, we suggest you use the following features to help you make your decision:
Size and Adjustability - If a spice rack is going to be ultimately functional, then it must be able to neatly fit the space you have available. If it maximizes a small space, all the better. An adjustable spice rack is very useful when you need shelf space that will adjust to the exact measurements of your available cupboard or countertop space.
Design and Look - Depending on how picky you are when it comes to interior décor, you may want to choose a spice rack that's going to compliment the theme you have in your kitchen. Our list includes a variety of plain, modern, chic, and rustic designs.
Capacity - Are you a professional chef who wants access to a large assortment of spices or are you the casual cook who just wants something a little more exciting than just salt and pepper? By paying attention to a model's capacity, you will know how many spice jars you can store.
Types Of Spice Racks
In-Cabinet - In-cabinet spice organizers have been designed to fit into cupboards. They are usually adjustable so that they can be customized to the exact measurements of your shelves. These spice racks generally accommodate store-bought brands and don't come with their own set of jars.
In-Drawer - These spice racks are specifically engineered for drawers. They are small enough to fit in most compartments and typically feature an adjustable design. Like in-cabinet types, they typically don't come with fitted jars but instead, they will accommodate the varying sizes of store-bought spice containers.
Wall Mounted - Because wall-mounted options will be displayed at all times, they tend to be the more attractive units. They also often come packaged with glass jars that can be filled with spices. This helps to maintain the overall aesthetics of the spice rack. If this is the option you choose, remember that you'll have to transfer the spices you buy to the new containers.
Freestanding - A free-standing spice rack looks like a miniature bookshelf. Spice jars will slide into the shelves either horizontally or vertically. Sometimes this spice rack type will come with a set of glass jars that have been customized to fit the shelves. There are, however, many options that will accommodate spice jars of varying sizes.
Sign Up Now
GET THE VERY BEST OF GEARHUNGRY STRAIGHT TO YOUR INBOX