Last updated:
08 Jul 2020
10 Best Hot Sauces (Review) In 2021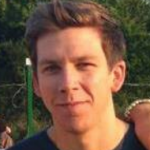 This product guide was written by Jordan Carter
Published
October 24, 2019
Support us! GearHungry may earn a small commission from affiliate links in this article.
Learn more
There's enjoying heat, and then there's living for it. If you feel the need to chug milk and air out your mouth after having hot sauce, then you're not alone—there's a ton of us out there who want more heat, but there are some of us that want more flavor as well. This list is a healthy blend of the two. Let's look at the best hot sauce, and scale down the Scoville rating range to find the hottest, most flavorful, and downright tantalizing hot sauces that you've probably never heard of.
The Best Hot Sauce
Hot Sauce Buying Guide
How We Chose Our Selection Of Hot Sauce
You want the best hot sauce, and we want the best guide on hot sauce—here we are. It's a short list, but it's everything you need to know on selecting the right hot sauce.
Flavor – It isn't just about how many buds you can burn with a single bottle. It's also about flavor. You need a blend of secondary ingredients beyond the heat-causing ones, such as garlic, cayenne pepper, honey, maple syrup and anything else you can blend in there. We've looked at sauces that come with a real kick in the jaw, but also have enough flavor to keep you coming back for more.
Heat – The primary ingredient in any good hot sauce is going to be the pepper that causes that hot reaction in the first place. Carolina reapers, ghost peppers, chilies, and anything else that adds some serious heat to the dish. How important is heat to you? Do you want savory or flaming hot? Look at the Scoville scale—the way that heat in food is measured—and aim on the lower end of the scale if you want savory, and the higher end if you want intense heat. 30,000 and below is usually savory, and over that is when it gets hot. 120,000+ is when things are insane.

Reviews – Spicy sauce has some of the funniest reviews that you'll find online, no matter where you look. We've done our best to look through the enormous mountain of humor, sarcasm, and dig out the nuggets of truth—people absolutely love hot sauce, or they don't care for it at all. It can be a bit difficult to weed out the eccentric folk from the hard-hitting reviews, but that's what we did to help devise our shortlist of the best hot sauces out there.
Price – Thankfully, price isn't going to be too big of a factor here. You're looking at an absolute ton of options that cost next to nothing. For the amount that you use, even a 5 oz bottle will be enough to hold you over for quite some time. We've even linked a trio of hot sauces that include a total of 18+ oz, so you can get your fill and pile it on at the same time.