Best Hot Sauces In 2022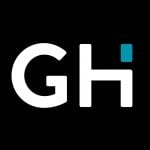 This product guide was written by GearHungry Staff
Last Updated
October 24, 2019
GearHungry Staff
GearHungry Staff posts are a compilation of work by various members of our editorial team. We update old articles regularly to provide you the most current information. You can learn more about our staff
here
.
GearHungry may earn a small commission from affiliate links in this article.
Learn more
There's enjoying heat, and then there's living for it. If you feel the need to chug milk and air out your mouth after having hot sauce, then you're not alone—there's a ton of us out there who want more heat, but there are some of us that want more flavor as well. This list is a healthy blend of the two. Let's look at the best hot sauce, and scale down the Scoville rating range to find the hottest, most flavorful, and downright tantalizing hot sauces that you've probably never heard of.
The Best Hot Sauce
When someone says super-hot sauce, do they ever really know what they're saving? TRUFF knows, and they've put their expert understanding of what a true hot sauce is straight into this bottle. Created with chili peppers, organic agave nectar, and their not-so-secret-ingredient, black truffle, there's a unique balance of flavor and heat. You're first hit with a bit of spice and a lot of flavor, and then they switch roles during the finish.
TRUFF sauce is just under 3,000 Scoville units, making it hot enough to test your taste buds, but not enough that you'll end up regretting your decision. Because of how acidic this blend is, they don't need preservatives to keep it fresh—you're good to go right out of the bottle, and it'll keep for ages. We're not sure why they decided to put it in a perfume-looking bottle, but hey, it's working for them. Ideal for BBQ nights with your friends.
Key Features:
Six-ounce bottle
2,500 Scoville
Made with black truffles
Vegan and gluten-free
Made with high-quality ingredients
Specification:
Brand

Truff

Model

710051998057

Weight

1.2 Pounds
Capital City – Sweet Hot and Mild Mambo Hot Sauce
If you've ever eaten wings in Washington D.C., you'll already know how these sauces taste. It's a flavor that's well-known in the capital, sold at both street vendors and restaurants. In this pack, you get two sauces: Sweet Hot sauce and Mild Mambo sauce. Both sauces are super versatile. You can use them as a marinade, glaze, dipping, finishing sauce, or even for grilling food. Neither sauce is too hot but they both have a recognizable kick. Capital City Mild Mambo sauce is tangy and brings a sweetness when it's added to the meat. Sweet Hot sauce offers the same taste but is infused with cayenne and habanero pepper, giving it a medium kick. If you're having chicken wings (or any meat for that matter) this sauce will change the game.
Key Features:
Pack of two – Sweet Hot & Mild Mambo
All-purpose sauce
12-ounce bottles
Infused with cayenne and habanero
Specification:
Brand

Capital City

Model

860001046304

Weight

2.2 Pounds
Hot Ones Last Dab XXX Hot Sauce
Hot Ones Last Dab XXX Hot Sauce has gained a celebrity status amongst hot sauces. As the hottest sauce on the show 'Hot Ones', it has been tried by countless movie stars, comedians, and musicians. So, if you want to see what the fuss is all about, you need to buy a bottle of this sauce. It's rated at over 2,000,000 Scoville, which means it's one of the hottest sauces on the market. Remarkably, it still has a pleasant taste underneath the spice. It's made from three varieties of Pepper X, known for its exceptionally high volume of capsaicin in the locules of the pepper. You can use it for dipping, pouring, and even cooking.
Key Features:
Five-ounce bottle
2,000,000 Scoville
Made from three varieties of Pepper X
Shown on the YouTube show 'Hot Ones'
Made with all-natural ingredients
Specification:
Brand

Hot Ones

Model

851444008066

Weight

10.4 Ounces
Secret Aardvark Habanero Hot Sauce
Habanero sauce has a whole different range of flavors than traditional hot sauce, and it enflames your palette in a unique way. There's nothing spicier and more potent than Secret Aardvark, if you're trying to douse your tongue in a hot chili sauce that has no mercy. The flavor palette is vastly different from what you've tried before, but it doesn't come out of the gate swinging. It takes a second to activate on your taste buds.
Everything is completely natural without any GMO present. No fat, no sugars, just fantastic hot sauce with a multitude of uses. Marinade wings in it, add it as a bit of topping to pizza (seriously, it's amazing). If you're really looking for a mule's kick to the mouth that'll send you straight into flavor heaven, there's a beer recipe on the back of the bottle that's worth a shot. You will love it with the food prepared on your indoor grill.
Key Features:
5,000 – 7,000 Scoville
Eight-ounce bottle
Habanero kick
Non-GMO
Low-sugar, low-carb
Original Juan Specialty Foods – Da Bomb Beyond Insanity Hot Sauce
Most hot sauces don't live up to the hype. People take spice seriously and if a sauce isn't as hot as it says it is, you can bet that it's going to get some bad press. Da Bomb sauce from Original Juan Specialty Foods is just as hot as it says on the bottle. It has been lab-tested at 135,000 Scoville units, which puts it up there with the hottest chilies and peppers. It's made with habanero and chipotle peppers, giving it a spicy and smoky tomato flavor. We'd recommend trying this stuff one drop at a time. Any more and you'll be drinking milk for a week.
Key Features:
Four-ounce bottle
135,000 Scoville units
Made with habanero and chipotle peppers
Tomato base
Specification:
Brand

Original Juan Specialty Foods

Model

Da Bomb

Weight

4 Ounces
Zombie Apocalypse Ghost Chili Hot Sauce
How hot can you handle? Ghost chilis are among the hottest in the world, and the bottle of Zombie Apocalypse Ghost Chili Hot Sauce contains sixteen pods from them. The Scoville range is 500,000 units, which is well beyond what you're going to find at 99.9% of restaurants that claim to serve spicy wings and burning hot food. Everything is gluten-free, all-natural, vegetarian and devoid of extracts.
Are you ready to take the Zombie Apocalypse Challenge? The challenge is to still be standing after eating this, without downing an entire gallon of milk in your quest to escape the torching heat. This is definitely not for the faint of heart; proceed only if you're a true lover of hot sauce, and the stuff on the grocery store shelves just hasn't been cutting it lately. It's like dipping your tongue in lava; it's the hottest hot sauce out there. To some, that sounds horrible, but to you and I, that's right where we want to be. An amazing gift for foodies who like spicy food.
It doesn't have to be the spiciest hot sauce to be one of the best. You want heat, but you also want a bucket load of flavor in every single drop. Well, you've just found it. If you're a mad dog then you're going to fall paws over ears for this 357,000 Scoville hot sauce. Mad Dog 357 has one of those flavors that soaks into everything you eat, so it perfectly imbues with the flavors of your food. You're not just getting straight-up heat; you're getting a good balance of that and the food's flavor.
Still, 347,000 Scoville isn't something to bat an eye at. This packs a suckerpunch straight to your taste buds, and it keeps on swinging after the fight's done. Made with habanero peppers and a blend of 160,000 Scoville cayenne peppers, as well as a 3,000,000 million Scovvile pepper extract, the flavor profile is complex, but the enjoyment is easy as can be. It's a perfect addition to the food prepared on your camping grill.
They probably could have chosen a more alluring name for one of the best tasting hot sauces out there, but hey, it's original. Dirty Dicks sauce has won a ton of awards, including the 2014 Scovie Awards first place prize, and a Screaming Mimi award from the 2014 NYC Hot Sauce Expo. It's going to kick those taste buds into line and make them sweat it out, so be prepared for some steaming breaths afterwards.
As we go down the list, we get into some less intense sauces. This has heat, but it also has a tangy sweetness that is there for you flavorphiles to enjoy. It's going to hit your tongue with a 90/10 blend of sweet and heat, and then from there it'll start to turn the tides on one another. If flavor if your first priority, but you do enjoy some of that nice heat, then you're about to enjoy some Dirty Dicks. An ideal food gift for your loved ones.
Queen Majesty Scotch Bonnet Hot Sauce
Really hot sauce, really good flavor. Queen Majesty has been featured in the hit YouTube show Hot Ones in multiple seasons, and continues to be a fan favorite of hot sauce lovers everywhere. It's not designed to burn your taste buds off or sear the inside of your mouth; instead, you're going to get a perfect blend of spices and heat without driving you insane and making you dunk your entire head in a vat of milk.
It's just 9,000 on the Scoville scale, and while that's enough to pack a punch, it's not going to knock you out. This is built for those who enjoy heat and love flavor; it's vegan friendly, contains no sugar, and doesn't hit hard on the carbs either. Just the right amount of sweet and heat for you to keep your feet planted in your seat, and keep on eating. For more tasty food, check out our guide to the best beef jerky.
Torchbearer Garlic Reaper Sauce
You know what's better than garlic? Spicy hot sauce. You know what's better than both of those on their own? Both of them combined. Everything you see is gluten-free, non-GMO, all natural, and extract-free. Just like our last pick, Torchbearer Garlic Reaper Sauce was also features on Hot Ones, and uses a blend of some of the spiciest stuff on earth to maker knees weak and arms heavy. It's Carolina reaper peppers—the second-hottest peppers in the world—and garlic, with a hint of chili powder.
While they may sound like heaven, it's going to sting like hell. They've added enough ingredients to make the Carolina reaper's power diminish quite a bit, but it still has 116,000 Scoville units of heat, so it's definitely hot enough to entice your heat-seeking side. For comparison, most tobacco sauces only have a maximum of 30,000 Scoville units. If you are looking for the right lunch box, be sure to check out our selection of the best ones on the market.
Bravado Spice Black Garlic Carolina Reaper Hot Sauce
More products featured on Hot Ones? You bet. They know what's up, and this Bravado Spice Co. sauce is basically the best thing on the planet. Gluten-free, vegan friendly, totally natural, and spicy as a lava hurricane. There's no official Scoville unit rating, but much like the Torchbearer that we just reviewed, this includes garlic and the Carolina reaper in its sauce. What could be better?
Well, that's what Bravado Spice Co. was wondering, but they figured it out—maple syrup. You read that right, maple syrup is the secret ingredient here. It's what makes it work. It's what takes the heat and makes it a bit more savory, turning it into a versatile sauce that you can marinade with, or just pile it on top of your food to feel the concentrated fire of a dwarf star in your mouth. Be sure to also check out our guide to the best garlic pressers that will make preparing food much easier.
The General's Hot Sauce Heat Seeker
I mean, if something is served to you in a frag grenade-shaped bottle, what are you going to expect? The General's Hot Sauce Heat Seeker is meant to razzle, dazzle, and put hair on your knuckles. You get three epic sauces in this pack, and each contain at least 86% real peppers, despite most sauces only having around a fifth of the bottle. That's pretty good, and keeps things natural while keeping products sourced from right here in the United States.
We were going to say something about the flavor being explosive, but that's a pretty bad pun, y'know? That would be cheap of us… but the flavor will leave you a bit shell-shocked. There's a very small concentration of vinegar in here, so you won't get that lip-puckering, but you'll get all the heat. Dead Red, Danger Close, or Shock & Awe—pick your spicy poison, and let the rest be history. Our guide to the best pizza stones features some excellent products for your kitchen, so check them out.
There's no Scoville rating, because as we've come down the list, we've seen a decrease in the spicy factor. Mike's Hot Honey is spicy, but it's not going to obliterate your taste buds in a single go. Instead, it's honey that's been treated with some chilies, and a splash of vinegar to hold that tangy flavor. They've done something unique where the sweetness actually compliments the heat; it doesn't overshadow it or leave you wanting more.
Let's say you're somebody who enjoys a lot of sauce on your food, but with Carolina reaper sauce and other spicier sauces, you can't muster more than a few drops per dish. Consider this your perfect happy medium: pile it on, pour it down the hatch, and get more for your money per ounce than you would with other sauces. Don't knock it 'til you've tried it.
Hot Sauce Buying Guide
How We Chose Our Selection Of Hot Sauce
You want the best hot sauce, and we want the best guide on hot sauce—here we are. It's a short list, but it's everything you need to know on selecting the right hot sauce.
Flavor – It isn't just about how many buds you can burn with a single bottle. It's also about flavor. You need a blend of secondary ingredients beyond the heat-causing ones, such as garlic, cayenne pepper, honey, maple syrup and anything else you can blend in there. We've looked at sauces that come with a real kick in the jaw, but also have enough flavor to keep you coming back for more.
Heat – The primary ingredient in any good hot sauce is going to be the pepper that causes that hot reaction in the first place. Carolina reapers, ghost peppers, chilies, and anything else that adds some serious heat to the dish. How important is heat to you? Do you want savory or flaming hot? Look at the Scoville scale—the way that heat in food is measured—and aim on the lower end of the scale if you want savory, and the higher end if you want intense heat. 30,000 and below is usually savory, and over that is when it gets hot. 120,000+ is when things are insane.
Reviews – Spicy sauce has some of the funniest reviews that you'll find online, no matter where you look. We've done our best to look through the enormous mountain of humor, sarcasm, and dig out the nuggets of truth—people absolutely love hot sauce, or they don't care for it at all. It can be a bit difficult to weed out the eccentric folk from the hard-hitting reviews, but that's what we did to help devise our shortlist of the best hot sauces out there.
Price – Thankfully, price isn't going to be too big of a factor here. You're looking at an absolute ton of options that cost next to nothing. For the amount that you use, even a 5 oz bottle will be enough to hold you over for quite some time. We've even linked a trio of hot sauces that include a total of 18+ oz, so you can get your fill and pile it on at the same time.
Sign Up Now
GET THE VERY BEST OF GEARHUNGRY STRAIGHT TO YOUR INBOX