Best Bento Boxes In 2022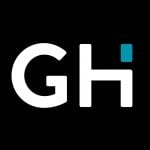 This product guide was written by GearHungry Staff
Last Updated
November 12, 2019
GearHungry Staff
GearHungry Staff posts are a compilation of work by various members of our editorial team. We update old articles regularly to provide you the most current information. You can learn more about our staff
here
.
GearHungry may earn a small commission from affiliate links in this article.
Learn more
For some reason, most people ditch the lunchbox when they finish school. Just because you're not still into Power Rangers, Barbie, or whatever else you had splashed across your lunchbox, doesn't mean you can't make a packed lunch. Eating out is getting more and more expensive, so taking your own is a great way to save money. Plus, there are loads of fashionable, luxury, and generally awesome lunchboxes for adults. In this article, we're focusing on the best bento boxes. If you're not already familiar with bento boxes, they are traditional Japanese lunch boxes that you can use to separate your portions.
The Best Bento Box
Grub2Go – THE ORIGINAL Japanese Bento Box




This Bento Box from Grub2Go is one of the highest-rated bento lunch boxes on Amazon. It has over 1,200 reviews and most of them are positive. A bento box is a relatively easy product to get right, but so many companies get it wrong. This one is big enough to fit two meals in, it doesn't leak, it can handle being in the microwave or freezer, and it looks great. One feature we really like is the addition of two dividers, which you can use to keep your food separate. There are loads of different ways you can use dividers, so you can really control the size of your portions. The pictures don't really do this bento box justice – it's much bigger than it looks and can easily fit two meals in. It even comes with cutlery that fits into slots inside the box.
Key Features:
Minimalist Japanese inspired design
Dual-layer air-tight eco containers
Silicone lined leakproof lids
Integrated vent system
Design features 2 dividers with utensils and holder supplied
Specification:
Brand

GRUB2GO

Model

BNT100

Weight

10.4 ounces
This lunchbox solution from Bentgo is an all-in-one stackable product featuring a sleek and modern design. There are two separate containers provided along with built-in cutlery and a watertight sealing strap. They're designed from eco-friendly materials and are available in four contemporary color options. Each set comprises of a top lid which forms a fully airtight and leakproof seal along with one two-compartment container and a further full-sized bottom container. You also receive a divider lid that can be used for storing your utensils. A knife, fork, spoon as well as a sealing strap are additionally provided.
Overall you receive 8 versatile pieces, all of which are made from BPA free, non-toxic and food-safe materials. They are suitable to be placed in the microwave if you are reheating last night's leftover supper and can also be used to freeze food. Plus, cleaning is a complete breeze as they can simply be popped into the dishwasher. The beauty of the flexible design is that you can pack both stacks or just take one container with you if you are having a lighter lunch. They're super portable and easy to carry, plus they feature a secure strap for hassle-free transportation. The top container has a 3/4 cup capacity in each compartment while the bottom chamber has a full 2 cup capacity. You'll want to take these sleek and modern designed Bento Boxes with you everywhere and who can blame you? They're so versatile, practical and convenient; they could just revolutionize lunchtimes. You may also like some of the best reusable snack bags from our list, so check them out.
Key Features:
Sleek and modern Bento Box design
Two stackable containers conveniently nest inside each other for secure storage
Purchase includes 3-piece utensil set
Made from food-grade eco-friendly BPA free materials
Microwave, dishwasher and freezer safe
Specification:
Brand

Bentgo

Model

BENTGO-Y

Weight

12 ounces
Green Lunch Bento Stainless Steel 3-in-1 Bento Lunch Box

If you are as serious about your health and what you eat as you are about protecting the environment, this next Bento Box recommendation might grab your attention. It's from GreenLunch Bento and is entirely plastic-free. This three-piece set is made from high quality 100% stainless steel that is guaranteed food safe. It's hygienic, durable, healthy and also easy to clean. Not only that but it also looks incredibly stylish too. Bigger than most of the other alternatives on the market, the GreenLunch Bento can hold up to 6-cups of food overall across those nesting layers. The bottom layer is more than big enough to store a full sandwich without risk of it getting squashed.
Whether you are packing snacks or sandwiches, a pasta covered with a delicious homemade sauce, or some fruit and vegetables, this Bento Box is versatile enough to cater for the lot. It's not 100% leak-proof, unfortunately, so you might want to skip the soup and put that in your Thermos Flask instead. However, for just about everything else, it offers the ideal storage solution. The stainless steel is guaranteed not to corrode and as a bonus, the manufacturer is extending a lifetime warranty. If you are looking for a totally hygienic, easy to clean and guaranteed non-toxic lunchbox solution, then we definitely recommend you check out this sleek and modern option from GreenLunch Bento.
Key Features:
Healthy eco-friendly non-plastic lunchbox
Made from high quality 100% stainless steel
Up to 50% larger than most Bento Boxes with 6-cup capacity
3-in-1 nesting design with different sized and shaped containers
Deep bottom layer ideal for sandwiches or pasta dishes
Specification:
Brand

GreenLunch Bento

Weight

1.34 pounds

We figured that most people reading this list we'll be getting into meal-prepping. Whether you're doing it to save money, get in shape, or just because it's easier, meal-prepping is a great way of making your life simpler. Of course, if you're going to start making your meals in advance, you need the right containers. A lot of cheap meal prep containers will start to crack and disintegrate after a few uses, especially if you put them in the freezer or microwave. However, Enther Meal Prep Containers are built to last a long time. They're made from BPA-free plastic and are tested to temperatures of -40ºF to 250ºF. They have three separate compartments and a tight, leak-proof lid. But, the most impressive thing about this pack is that you get 20 bento boxes for less than $20.
Key Features:
Pack of 20
3 compartments
BPA-free plastic
Leak-proof
Temperature range: -40ºF – 250ºF
Specification:
Brand

Enther

Model

Meal Prep Containers [20 Pack] 36oz

Weight

2.25 pounds
Komax Lunchmate Bento Lunch Box Kit




The Komax Lunchmate Bento Lunch Box Kit is slightly different from the other bento boxes on this list. The main difference is that the food compartments come inside an insulated bag. That means you can take it with you, without needing another bag. It even has a little strap on so you can wrap it around your wrist. Inside the bag are two Biokips air-tight containers, which have a joint capacity of 17.9 Oz. One of the containers has two separate compartments, so you can split your meal into three portions. There's also a small plastic case containing a set of stainless steel cutlery and chopsticks. The fact that your food is protected by a plastic container and an insulated bag ensures that it stays at the right temperature. You can even use it as a cooler bag if you put some freezer packs inside. The best thing about this kit is the versatility – you can remove the cutlery and fit in more food, only use one of the boxes, or even remove all the food and put a couple of cold beers in there.
Key Features:
Bento box kit including an insulated bag
Two containers
Cutlery and chopsticks included
Safe for microwave, freezer, and dishwasher
Leak-proof
Specification:
Brand

Komax

Weight

15.2 ounces
Jeopace – Bento Box for Adults



This bento box from Jeopace is one of the simplest products around. Instead of adding a ton of features, they've focused on making a bento box that works well and can stand the test of time. It has 1150ml of space, which is split into three compartments. It's not the biggest bento box around, but it can hold enough food for one meal. The container is made from BPA-free plastic and is tested for use in microwaves and freezers, so it shouldn't crack easily. And, it comes in four different colors, which makes it more exciting for kids.
Key Features:
3 compartments
BPA-free plastic
Leak-proof
Temperature range: -4ºF – 248ºF
4 colors available
Specification:
Brand

Jeopace

Weight

10.1 ounces

The Bentgo Fresh is the most expensive and most feature-laden bento box on this list. It's made of a high-quality, BPA-free plastic that is shaped in a sturdy design. Like most bento boxes, it has three compartments – one large and two smaller ones. The large one also has a divider, so you can split the main portion of your meal into two. It's also got two secure locking clips to stop it from coming open in your bag. Most of this stuff is pretty standard, but what makes this product stand out from the pack is the quality. If you read the Amazon reviews, you will find hundreds of happy customers talking about their love for this product. If you're looking for a super high-quality bento box, this is the one for you. For more handy options for storing your food, check out our guide to the best insulated food bags.
Key Features:
3 compartments
Divider included
Leak-proof
BPA-free plastic
Available in 6 colors
Specification:
Brand

Bentgo

Model

BGOFR-2Y

Weight

1.5 pounds
Original BentoHeaven Bento Box Bundle

This bento box from BentoHeaven is one of the most stylish products on this list. It has a sleek black or white design with a bamboo-pattern lid. It's one of the only bento boxes we could find that has a Japanese-inspired aesthetic. So, if you're a big fan of sushi and other Japanese foods, this bento box is the perfect option. It has two compartments stacked on top of each other, with an additional compartment on top to store your cutlery. The compartments aren't the biggest, but they hold enough for a meal for one. On top of that, this is one of the few good looking bento boxes that are safe for dishwashers, freezers, and microwaves. Some Amazon reviews call this the best bento box available, so it must be worth a try. It also makes an ideal gift for foodies.
Key Features:
2 food compartments
Extra compartment for cutlery
Cutlery and chopsticks included
Safe for microwave, freezer, and dishwasher
Leak-proof
Specification:
Brand

BentoHeaven

Model

BH-301BB

Weight

13.4 ounces
Bento Lunch Box – Set of 3 Boxes




The products on this list are fantastic for one use but what if you want to meal prep a few meals and save them? Or, what if you've got three kids and you need to send them all out with a healthy lunch? Bento Lunch Box – Set of 3 Boxes solves both of these problems. They are high-quality bento boxes that can be put in the microwave, dishwasher, freezer and they won't break after a couple of uses. But, they're not going to cost you $20 each. The only complaint that crops up is that they're a little on the small side, but they should be easily big enough for child-portions. It would also make a nice gift for coworkers.
Key Features:
Pack of three bento boxes
Safe for microwave, freezer, and dishwasher
Dividers included
Leak-proof
Specification:
Brand

By Caleb Company

Weight

1.7 pounds
Japanese Traditional Rabbit Blossom Bento Box Set

The last product on our list is aimed specifically at people who love Japanese food. It has two containers that are designed to hold small sushi portions and includes small dividers, so you can keep the meat and fish separate. It even has a rice ball press, so you can make the perfect shaped rice balls. All of this is housed in a 'rabbit blossom' design that has the beauty and simplicity of Japanese design. Your bento box even comes in a bento bag, so you can carry your lunch around without having to take a backpack or handbag. If you want to embrace the Japanese spirit of bento, this is the set for you. The only thing we would say is that Japanese Traditional Rabbit Blossom Bento Box is one of the smallest bento boxes out there – because it's designed for sushi – so don't be disappointed.
Key Features:
Sushi bento box
Rice ball press included
2 food compartments
Bento bag included
Specification:
Brand

Skater

Model

3998

Weight

9.9 ounces
Bento Box Buying Guide & FAQ
How We Chose Our Selection of Bento Boxes
Brand - When we are choosing products for Buying Guides, we like to look at the brands behind the products. If they are trusted brands with a loyal customer base, it makes us feel more confident about recommending the products.
Price - Everyone has a different budget. Some people reading this article will be looking for a simple plastic container for meal prepping, whereas others are looking for a luxury bento box that is made from high-quality materials. We have included bento boxes from across the price range. Look out for our Best Value and Premium Products for the cheapest and most expensive products.
Reviews - Online shopping has changed the way we buy products. Instead of having to trust the word of a salesperson, we can now go online and read reviews from hundreds of customers who have already bought the product. We also use this to help us choose products for our Buying Guides. We read the reviews on Amazon and other online marketplaces, to get an idea of the quality of products.
Features To Look For In Bento Boxes
Material - Bento boxes can be made from many different materials including plastic, stainless steel, and bamboo. The most important thing is that the material is food-safe and is durable enough to carry around in your bag.
Leak-Proof - Your bento box must be leak-proof. Even though you might not be holding liquids in the box, food can hold liquid, which can leak out into your bag.
Bonus Items - Bento boxes come with all sorts of interesting bonus items including cutlery, chopsticks, and even lunchbox notes.
Bento Box FAQ
Q: What is a bento box?
A: Bento is a traditional Japanese take-out or a home-cooked meal. A bento box is a small take-out container that has separate compartments. It's traditionally used for rice or noodles, fish or meat, and vegetables.
Q: How can a bento box bring positive changes to your lifestyle?
A: There are a few reasons a bento box can bring positive changes to your lifestyle. First, it promotes healthy eating, because you are more inclined to fill it with vegetables, fish, meat and other fresh food, rather than eating processed food. Secondly, it enforces portion control as you can only fit a certain amount of food inside. And lastly, it will save you money because you won't be eating lunch out every day.
Q: Are Japanese bento boxes healthy?
A: It depends on what you put in them. A traditional bento box containing fish, meat, rice, noodles, and vegetables is healthy.
Q: How big should my bento box be?
A: It should be big enough to hold one meal. Here is a guide to finding the right size bento box - https://ss-biggie.livejournal.com/29512.html
Sign Up Now
GET THE VERY BEST OF GEARHUNGRY STRAIGHT TO YOUR INBOX