Easy Meal Prep: The Best Bento Boxes For Adults & Kids 2022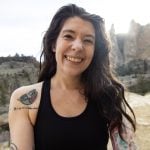 This product guide was written by Tuesday Kirby Kahl
Last Updated
June 28, 2022
Tuesday Kirby Kahl
Tuesday Kirby Kahl is a contributor at Gear Hungry. Her fierce love for the outdoors fuels everything she does. Her professional pursuits include writing, creating art, and photography. These professional passions allow her the time to live life outside as a rock climber, skier, runner, backpacker, paddle boarder, swimmer, and explorer. When Kirby is indoors, she enjoys tea, whisky, old films, cooking, and baking. Her product testing and feedback have shaped the design of everything from climbing shoes to candles.
GearHungry may earn a small commission from affiliate links in this article.
Learn more
For some reason, most people ditch the lunchbox when they finish school. But just because you're not still into Power Rangers, Barbie, or whatever else you had splashed across your kid's lunch box, doesn't mean you can't make a packed lunch! Eating out is getting more and more expensive, so taking your own is a great way to save money. Plus, there are loads of stylish, elegant, and generally awesome lunchboxes for adults. In this article, we're focusing on the best bento boxes for adults, students and kids.
If you're not already familiar with bento boxes, they are traditional Japanese lunch boxes that you can use to separate and control your portions. Generally, bento boxes are ideal for sushi and rice so most come with small compartments, but many modern bento boxes offer a variety of options and sizes and are often dishwasher safe for easy cleanup. A carefully packed lunch is also a great way to show a loved one you care and bento boxes are a great way to pack a single-serving meal in a cute and thoughtful way.
The Best Bento Box
Kamiyama Magewapa Bento Box
Our first item on the list of the best bento boxes is the Kamiyama Magewapa Bento Box, a circular, handmade bento that departs from the classic rectangular style. This best adult bento box is crafted exclusively with natural materials, in traditional Japanese fashion. No paints, synthetic adhesives, or plastics here! This model features a cedar frame, bamboo nails, and cherry blossom seams for a gorgeous construction. Eventually, these natural materials can go back into the earth as they are biodegradable.
With a singular 500ml large compartment, this bento box is best used for single meals, or fish and rice. I love rice bowls and this set is the perfect way to enjoy them. I love eating out of this box whether I'm at home or out and about. I think sitting down and eating is an important ritual that helps us appreciate our food and this detailed and stunning bento box is one of my favorite ways to make an occasion out of a to-go lunch. Given the natural materials, clean gently and please don't microwave this kit or put it in the dishwasher.
Key Features:
Cedar, cherry blossom, and bamboo construction
Comes with a cloth to package the bento box
500ml capacity
Biodegradable
Specification:
Brand

Studio Kurara

Model

Kamiyama Magewapa
Made of completely natural, eco-friendly materials
Each bento box is handmade and of great quality
Since it's made of wood, it's not microwavable or dishwasher safe
Grub2Go The Original Japanese Bento Box
This Bento Box from Grub2Go is one of the highest-rated bento lunch boxes on Amazon. It has almost 5,000 reviews and the vast majority is highly positive. A bento box is a relatively easy product to get right, but so many companies still manage to get it wrong. This one, though, is pretty amazing. The Grub2Go bento box is big enough to fit two meals in, it doesn't leak, it can handle being in the microwave or freezer, and it looks great.
One feature we really like is the addition of two dividers, which you can use to keep your food separate. There are loads of different ways you can use dividers, so you can really control the size of your portions. The pictures don't really do this bento box justice – it's much bigger than it looks and can easily fit two meals in. It even comes with cutlery that fits into slots inside the box.
Key Features:
BPA-free, food-grade plastic
Dual-layer air-tight eco containers
Silicone-lined leakproof lids
Integrated vent system
Design features 2 dividers with utensils and holder supplied
Specification:
Brand

GRUB2GO

Model

BNT100

Weight

10.4 Ounces
Large size is great for long days
Two dividers and utensils are included
Dishwasher and microwave safe
Not much space for sauce containers or other small items
The Bentgo Classic Lunch Box is an all-in-one stackable product featuring a sleek and modern design. There are two separate containers provided along with built-in cutlery and a watertight sealing strap. They're designed from eco-friendly materials and are available in a variety of fun colors. Each set comprises of a top lid which forms a fully airtight and leakproof seal along with one two-compartment container and a further full-sized bottom container. You also receive a divider lid that can be used for storing your utensils. A knife, fork, spoon as well as a sealing strap are additionally provided.
Overall you receive 8 versatile pieces, all of which are made from BPA-free, food-safe materials. Any of the three compartments are suitable to be placed in the microwave if you are reheating last night's leftover supper and can also be used to freeze food. Plus, cleaning is a complete breeze as they can simply be popped into the top rack of the dishwasher. The beauty of the flexible design is that you can pack both stacks or just take one container with you if you are having a lighter lunch. They're super portable and easy to carry, plus they feature a secure strap for hassle-free transportation. The top container has a 3/4 cup capacity in each compartment while the bottom chamber has a full 2 cup capacity. A erfect size for adults, especially students!
Key Features:
Two stackable containers nest inside each other for secure storage
Microwave safe , dishwasher safe and freezer safe
Made from food-grade, BPA-free materials
Purchase includes a 3-piece utensil set
Specification:
Brand

Bentgo

Model

BENTGO-Y

Weight

12 Ounces
Packs away smaller when stored
Totally leakproof
Great for dry foods and sandwiches
The divided compartment can mix foods when jostled
Green Lunch Bento Stainless Steel 3-in-1 Bento Box
If you are as serious about your health and what you eat as you are about protecting the environment, this next Bento Box recommendation might grab your attention. Made from food-grade stainless steel, the Green Lunch Bento Box is entirely plastic-free. This three-piece set is hygienic, durable, healthy, and also easy to clean. Not only that but it also looks quite stylish too. Bigger than most of the other alternatives on the market, the GreenLunch Bento can hold up to 6-cups of food overall across those nesting layers. The bottom layer is more than big enough to store a full sandwich without the risk of it getting squashed.
Whether you are packing snacks or sandwiches, pasta covered with a delicious homemade sauce, or some fruit and vegetables, this Bento Box is versatile enough to cater to the lot. It's not 100% leak-proof, unfortunately, so you might want to skip the soup and put that in your Thermos Flask instead. However, for just about everything else, it offers the ideal storage solution. The stainless steel is guaranteed not to corrode and as a bonus, the manufacturer is extending a lifetime warranty.
Key Features:
Made from quality 100% stainless steel
Up to 50% larger than most bento boxes with 6-cup capacity
3 compartments with snack pod
Snap-secure lock
Dishwasher safe
Specification:
Brand

GreenLunch Bento

Weight

1.34 Pounds
Stainless steel can help keep your food warm or cold
No single-use plastic, or plastic at all
Not leakproof, so not suitable for any liquid foods
Enther Meal Prep Containers
We figured that like some of us, some folks reading this guide might be interested in meal prepping and therefore need many boxes when preparing food for the week. Whether you're doing it to save money, get in shape, or just because it's easier, meal-prepping is a great way of making your life simpler.
Of course, if you're going to start making your meals in advance, you need the right containers. A lot of cheap meal prep containers will start to crack and disintegrate after a few uses, especially if you put them in the freezer or microwave. However, Enther Meal Prep Containers are built to last a long time. They're made from BPA-free plastic and are tested to temperatures of -40ºF to 250ºF. They have three separate compartments and a tight, leak-proof lid. But the most impressive thing about this pack is that you get 20 bento boxes that are ideal for both meal planning and food storage for less than $20. Versatile and affordable, these are great for anyone with a busy, on-the-go lifestyle.
Key Features:
Pack of 20 BPA-free bento boxes
3 compartments with divider
Airtight freshness lids
Temperature range: -40ºF – 250ºF
Specification:
Brand

Enther

Model

Portion Control 24oz

Weight

2 Pounds
Ideal for meal prepping
Excellent value
Dishwasher, microwave and freezer safe
This bento box from Jeopace is one of the simplest products around. Instead of adding a ton of features, they've focused on making a bento box that works well and can stand the test of time. It has 1150ml of space, which is split into three compartments so you can store food separately – perfect for a sandwich, salad and some snacks. It's not the biggest bento box around, but it can hold enough food for one meal.
The Jeopace Bento Box is made from BPA-free high-density wheat fiber and is tested for use in microwaves and freezers, so it shouldn't crack easily. And, it comes several different colors, which makes it more exciting for kids. If you're looking for a simple, affordable bento box, this lightweight and leakproof Jeopace container is a fantastic option.
Key Features:
Made from BPA-free wheat fiber
Leak-proof with rubber-coated edges
3 compartments
Temperature range: -4ºF – 248ºF
Specification:
Brand

Jeopace

Weight

10.1 Ounces
Simple and effective design
Microwave and freezer safe
Perfect size for kids and teenagers
A bit annoying to clean because of the texture
May be too small for some adults
The Bentgo Fresh Lunch Box is the most feature-laden bento box on this list. It's made of high-quality, BPA-free plastic that is shaped in a sturdy, leak-proof design. Like most bento boxes, it has three compartments – one large compartment and two smaller ones. The large one also has a divider, so you can split the main portion of your meal into two. It's also got two secure locking clips to stop it from coming open in your bag. Most of this stuff is pretty standard, but what makes this product stand out from the pack is the quality.
If you read the Amazon reviews, you will find thousands of happy customers talking about their love for this bento box. It's dishwasher safe so it's pretty easy to clean, microwave-safe so you can easily reheat foods, and freezer safe so you can meal prep. If you're looking for a super high-quality bento box for your kids or yourself, this is the one for you.
For more handy options for storing your food, check out our guide to the top-quality insulated food bags.
Key Features:
BPA, PVC, phthalate-free plastic
3 compartments with one divider
Leak-proof silicone seal
Dishwasher, freezer, and microwave safe
Available in 6 colors
Specification:
Brand

Bentgo

Model

BGOFR-2Y

Weight

1.5 Pounds
Up to four different compartments
Carrying case separates from the divider tray
Easy use, ideal for kids
A bit cumbersome to wash due to lots of crevices
BentoHeaven Premium Bento Box
This bento box from BentoHeaven is one of the most stylish products on our list. Available in the classic black or white design, plus lots of other unique colors such as sage, light blue, violet and more, this is one handsome bento box that is guaranteed to elevate your packed lunch.
The BentoHaven box has two compartments stacked on top of each other, with an additional compartment on top to store your cutlery. The compartments aren't the biggest, but they hold enough for a meal for one. On top of that, this is one of the few good-looking bento boxes that are dishwasher, freezer, and microwave safe. We love this leak-proof bento box, the only downside would be the lack of dividers for the two compartments, but there is an included container for snacks. It also makes a perfect gift for foodies.
Key Features:
Made from food-grade certified polypropylene
2 food compartments
Extra compartment for cutlery
Cutlery and chopsticks included
Safe for microwave, freezer, and dishwasher
Leak-proof
Specification:
Brand

BentoHeaven

Model

BH-301BB

Weight

13.4 Ounces
One of the best-looking bento boxes out there
Two spacious, stackable compartments
Separate snack container
On the small side
No dividers
Sistema To Go Collection Large Bento Box
The Sistema and is a large capacity lunchbox with versatile internal compartments. This dishwasher, freezer and microwave-safe bento box is ideal for keeping food and snacks separate and this largest version from their range has a generous 7.4-cup overall capacity with lots of space for larger portions. This model is made from plastic but it's BPA-free and non-toxic, guaranteed free of phthalates. The design is clear with different colored clips, including pink and blue. Please note that the color can not be pre-selected and is randomly picked when your item is ordered. The clips and lids all seal tight and are easy to lock and unlock. Flexible extended seals also help keep your contents fresh throughout the day.
This integrated bento box design features a removable, full-size sandwich tray, 2 separate hinged compartments, as well as a smaller 5-oz container that doubles as a sauce container or is great for yogurt, salad dressings, or small snacks. While the lids are not microwave or dishwasher safe, the containers themselves are good to go. The whole unit can be used to store items in the fridge or freezer. If you are searching for a simple and effective solution to keep your lunch items separate as well as fresh until you are ready to eat, then this is an excellent idea and one of the larger capacity bento boxes on our list.
Key Features:
Made from BPA-free plastic
Includes a removable sandwich tray, 2 hinged compartments, and a 5-oz container
Easy locking clips with durable seals help keep contents fresher
Dishwasher, microwave and freezer safe
Specification:
Brand

Sistema

Model

21671

Weight

11.2 Ounces
Great size for adults, fits a lot of food
Versatile compartments, perfect for green salads, snacks and sandwiches
Great value for money
Lids are not dishwasher safe
You can't pick colors
Japanese Traditional Square 2 Tier Bento Box
The last product on our list is aimed specifically at people who love Japanese food. The Japanese 2 Tier Bento Box has two containers that are designed to hold small sushi portions as well as small dividers so you can keep the meat and fish separate. It even has a rice ball press, so you can make perfectly shaped rice balls. All of this is housed in a 'rabbit blossom' design that showcases the beauty and simplicity of Japanese design.
If you want to embrace the Japanese spirit of bento, this is the set for you. The only thing we would say is that the this model is one of the smallest bento boxes out there – because it's designed for sushi – so don't be disappointed. However, one layer features two larger compartments for fish and rice, your main dish, while the second layer features four smaller compartments, great for perfect portions of salad, snacks and different foods. As a bonus, a cute carrying bag is included.
Key Features:
Sushi bento box with rabbit print design
Rice ball press included
2 food compartments
Bento bag included
Specification:
Brand

Skater

Model

3998

Weight

9.9 Ounces
Beautiful design and exterior
Comes with accessories
Ideall for sushi
May be on the smaller side for some folks
Not dishwasher or microwave safe
Why Trust Us
Our Gearhungry team has years of product testing experience behind it, so we know how to put gear to the test. Additionally, I love cooking and meal prepping so finding the best bento boxes to take my meals to home or work is important work so that the meals arrive safely and in their original state.
Who This Is For
This guide is for anyone looking for a bento box whether it's for your kids, carrying your lunch to work, or to the beach for a day in the sun. We have lots of options, whether you want to go the traditional bento boxes route or a more modern luxury bento box for adults.
How We Picked
Selecting the best bento boxes started with tested favorites. After that, we tried to ensure our selection had a wide variety of materials and capacity. We also tried to ensure you could have as many compartments as you want. Three compartments? Five compartments? Stackable bento boxes? Removable divider? It's all here.
How We Tested
There's no better way to test bento boxes than by packing a lunch and bringing them along. Since I work mostly from home, I tested the best bento boxes by packing lunches for picnics with friends and for days outside paddling and exploring in the Columbia River Gorge.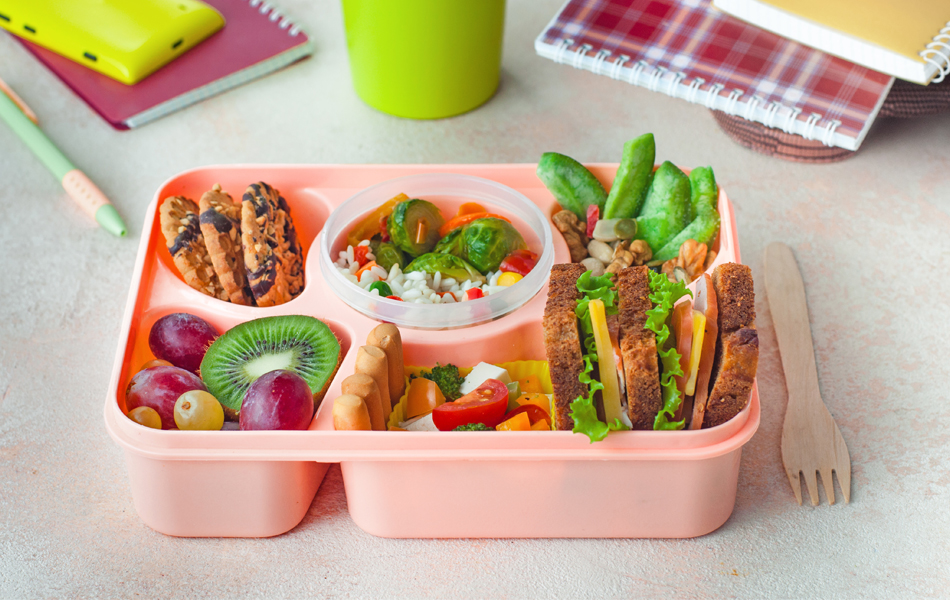 Features To Look For In Bento Boxes
Material - The best bento boxes can be made from many different materials including plastic, stainless steel, and bamboo. The most important thing is that the material is food-safe and is durable enough to carry around in your bag. Convenient features of most plastic and stainless steel bento box options are that they are likely to be dishwasher safe, and the plastic models are also mostly microwave safe.
Insulation - If you're carrying cold foods that need to be kept cold, an insulated bento box or an insulated bag is a great choice, especially if no fridge or cooler is available. However, what you carry day to day in your bento box may vary, so it's important to have a versatile option. Plastic offers the benefit of being microwave-safe and dishwasher-safe but a stainless steel bento box will be a better insulator.
Capacity - We've linked a guide on selecting the right-sized bento box for you below but generally to decide the right capacity, you want to look at your personal needs. Do you need to merely bring a small lunch? Or are you in need of lunch and several snacks throughout the day and before the gym? Preparing ahead of time and considering all your needs can help you be more satisfied with your purchase and waste less time searching through or purchasing many bento boxes only to be disappointed.
Safety - When considering safety when it comes to the best bento boxes, ideally you'll want to look for BPA-free materials, high-quality products, and designs that are easy to use. Be sure to always follow the manufacturer's recommendations. Microwaving a product that isn't microwave-safe isn't the manufacturer's fault.
Leak protection - Ideally, your bento box will be leak-proof. Even though you might not be holding liquids in the box, many foods can leak when jostled, moved, and stored. There are few better ways to ruin your lunch break than finding out your lunch and bag are ruined because you didn't buy a leak-proof bento. This said, if you normally pack sandwiches, snacks and non-liquid foods, you may not need a leakproof model.
Bonus items - Bento boxes come with all sorts of interesting bonus items including cutlery, chopsticks, and even lunchbox notes. Accessories are always great but shouldn't make or break your purchase.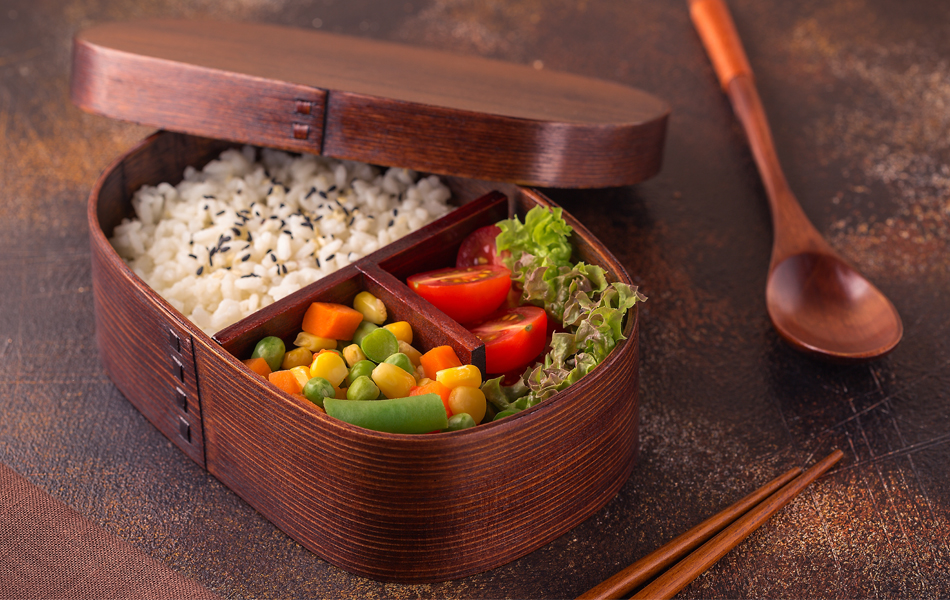 Bento Box FAQ
Q: What is a bento box?
A: Bento is a traditional Japanese take-out or a home-cooked meal. A bento box is a small take-out container that has separate compartments. It's traditionally used for rice or noodles, fish or meat, and vegetables. Bento boxes are now available worldwide and these stylish food containers help people all over with portion control, plus they prevent foods touching, and more.
Q: How can a bento box bring positive changes to your lifestyle?
A: There are a few reasons a bento box can bring positive changes to your lifestyle. First, it promotes healthy eating, because you are more inclined to fill it with vegetables, fish, meat, and other fresh food, rather than eating processed food. Secondly, it enforces portion control as you can only fit a certain amount of food inside. And lastly, it will save you money because you won't be eating lunch out every day. A quality lunch box provides a cute and functional way to store your food, and a stackable bento box can give you even more options.
Q: Are Japanese bento boxes healthy?
A: It depends on what you put in them. A traditional bento box containing fish, meat, rice, noodles, and vegetables is generally considered healthy. You could stuff a cool bento box with a slice of cake, gummies, candy and chips and it would still be a bento box, but incredibly unhealthy. So ultimately, it's up to you!
Q: How big should my bento box be?
A: Bento boxes vary in size, from small portions to the largest bento box sporting enough food for a whole picnic. Your traditional bento boxes should be big enough to hold one meal. Here is a guide to finding the right size bento box.
Q: Are bento boxes microwavable?
A: Some bento boxes are microwavable (and dishwasher safe), while others are not. Most quality plastic models can be microwaved for up to 3 minutes, but it's always best to check the manufacturer's instructions.
Sources:
The History And Artform Of The Bento Box In Osaka - Cookly Magazine
Sign Up Now
GET THE VERY BEST OF GEARHUNGRY STRAIGHT TO YOUR INBOX