Last updated:
25 Dec 2020
10 Best Bento Boxes (Review) In 2021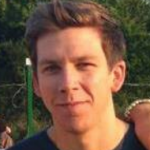 This product guide was written by Jordan Carter
Published
November 12, 2019
Support us! GearHungry may earn a small commission from affiliate links in this article.
Learn more
For some reason, most people ditch the lunchbox when they finish school. Just because you're not still into Power Rangers, Barbie, or whatever else you had splashed across your lunchbox, doesn't mean you can't make a packed lunch. Eating out is getting more and more expensive, so taking your own is a great way to save money. Plus, there are loads of fashionable, luxury, and generally awesome lunchboxes for adults. In this article, we're focusing on the best bento boxes. If you're not already familiar with bento boxes, they are traditional Japanese lunch boxes that you can use to separate your portions.
The Best Bento Box
Bento Box Buying Guide & FAQ
How We Chose Our Selection of Bento Boxes
Brand - When we are choosing products for Buying Guides, we like to look at the brands behind the products. If they are trusted brands with a loyal customer base, it makes us feel more confident about recommending the products.
Price - Everyone has a different budget. Some people reading this article will be looking for a simple plastic container for meal prepping, whereas others are looking for a luxury bento box that is made from high-quality materials. We have included bento boxes from across the price range. Look out for our Best Value and Premium Products for the cheapest and most expensive products.
Reviews - Online shopping has changed the way we buy products. Instead of having to trust the word of a salesperson, we can now go online and read reviews from hundreds of customers who have already bought the product. We also use this to help us choose products for our Buying Guides. We read the reviews on Amazon and other online marketplaces, to get an idea of the quality of products.
Features To Look For In Bento Boxes
Material - Bento boxes can be made from many different materials including plastic, stainless steel, and bamboo. The most important thing is that the material is food-safe and is durable enough to carry around in your bag.
Leak-Proof - Your bento box must be leak-proof. Even though you might not be holding liquids in the box, food can hold liquid, which can leak out into your bag.
Bonus Items - Bento boxes come with all sorts of interesting bonus items including cutlery, chopsticks, and even lunchbox notes.
Bento Box FAQ
Q: What is a bento box?
A: Bento is a traditional Japanese take-out or a home-cooked meal. A bento box is a small take-out container that has separate compartments. It's traditionally used for rice or noodles, fish or meat, and vegetables.
Q: How can a bento box bring positive changes to your lifestyle?
A: There are a few reasons a bento box can bring positive changes to your lifestyle. First, it promotes healthy eating, because you are more inclined to fill it with vegetables, fish, meat and other fresh food, rather than eating processed food. Secondly, it enforces portion control as you can only fit a certain amount of food inside. And lastly, it will save you money because you won't be eating lunch out every day.
Q: Are Japanese bento boxes healthy?
A: It depends on what you put in them. A traditional bento box containing fish, meat, rice, noodles, and vegetables is healthy.
Q: How big should my bento box be?
A: It should be big enough to hold one meal. Here is a guide to finding the right size bento box - https://ss-biggie.livejournal.com/29512.html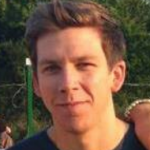 Jordan Carter is Gear Hungry's resident Editor-in-Chief with a genuine love and passion for all things tech. Jordan works diligently to ensure only the best products ever make it onto the platform and are showcased in Gear Hungry's carefully curated, tested and expertly researched, informative buying guides.