Best Bread Boxes In 2022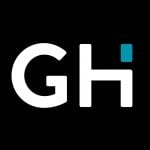 This product guide was written by GearHungry Staff
Last Updated
May 16, 2019
GearHungry Staff
GearHungry Staff posts are a compilation of work by various members of our editorial team. We update old articles regularly to provide you the most current information. You can learn more about our staff
here
.
GearHungry may earn a small commission from affiliate links in this article.
Learn more
There is no resisting the smell and taste of fresh bread; it is simply heavenly. Although it may seem difficult at first, purchasing or making fresh bread is extremely easy; the difficulty comes with how and where it is stored to ensure that it stays fresh for long. Lucky for us, special bread boxes have been introduced by several manufacturers, and these items cater to all our bread storage issues. We have compiled a comprehensive list of the best bread boxes from the lot, to reduce the confusion you may experience when searching for a bread box by yourself.
The Best Bread Box
Home-it Stainless Steel Bread Box




Our first product under review is the Home-it Stainless Steel Bread Box. It is the number one bread box on several recommendation lists, and as such, we have it enlisted as our best choice product. Lovers of bread will love this unit from Home-It. This bread box acts as a bread storage space, bread bin, and a bread holder. It features a swing down door that can be opened and closed with ease to keep all your baked goods in good shape for long. Its interior features a dark and cool environment which is ideal for your bread and many other baked goods.
The Home-it Stainless Steel Bread Box comes with a large capacity and is constructed from brushed stainless steel, an extremely durable and robust material. The stainless steel has been molded into a sleek, compact storage product that is visually appealing to users and anyone who looks across your kitchen counter. It is a great conversation starter in the kitchen and tends to fetch you many compliments especially when paired with other stainless steel kitchen wares. It is modern enough to blend effortlessly with any modern décor, and it comes at a very affordable price for potential buyers. This is our best choice product because out of the lot, and it is the only brand we believe deserves such a position.
You can get the Home-it bread box for your kitchen or that of a friend or family member. It makes for a great birthday or mother's day gift, and its purchase comes with a 100% satisfaction guarantee that ensures its longevity. Make sure you check our guide to the best bread machines as well. 
Key Features:
Sleek and sturdy design
generously-spaced interior
Smooth and easy open and close operation
Venting holes that keep the bread fresh for longer
Specification:
Brand

Home-it

Model

268

Weight

10 pounds
Brabantia Fall Front Bread Box

There are some kinds of foods and guilty pleasures that must never be found wanting in most homes, one of such highly sought for food happens to be bread. There's no doubt why they are very versatile when you think about it. They make a filling breakfast, a go-to lunch and an easy dinner. So it's always a good idea to keep bread around for the next recipe-inspiration you might get, but even wiser to get a bread box that'll keep the bread fresh and tasty overtime. The Brabantia Fall Front Bread Box isn't promising to keep your bread from getting stale, but it does guarantee a prolonged 'box' life. The generous space capacity is equally an added advantage; two loaves of bread could be stored in this safe haven at the same time with other small baked goods at the side. So while you go to work, a batch of fresh and tasty delights would be waiting at home to be delightfully consumed.
Let's not forget to mention the thoughtful, space-conscious design; with a rectangular-shaped form, it would easily fit into the contours and edges on the kitchen counter, shelves or tables. The flat-top also encourages space conservation by allowing other light and flat-based containers to sit gracefully on its form. Talking about the design, the durable matte steel build features a non-corrosive and fingerprint-proof finishing that guarantees a sleek and clean surface free from smudges. With high-end design and an ingenious magnetic seal that keeps baked-goods fresh, this stylish and durable box is definitely a must-have.
Key Features:
Generous Space Capacity
Smart and clever design
Durable and sturdy
Up to 10 years guarantee
Specification:
Brand

Brabantia

Model

299186

Weight

3.88 pounds
Culinary Couture Large White Bread Box

If you're clueless on what to get your family as a birthday present, we will recommend for you the Culinary Couture Bread Box, a white beauty manufactured to offer nothing but the best service for all your freshly baked goods. This is a product that stands out from its competition in several ways. Firstly, it is designed as a vintage piece and as such, will be loved by many on any occasion. It protects your bread and other baked goods from environmental germs, prevents contact with flies and ultimately extends the shelf life of your baked goods. The Culinary Couture bread box features a brilliant design and a compact frame that doesn't take up too much space.
This product is made from a powder coated stainless steel material and is polished after construction to enhance its beauty. It is corrosion and rust free and has a luster that doesn't fade even after long periods of use. The best thing about the Culinary Couture Bread box is the free e-book included once a purchase is made. Customers receive a bonus ebook valued at $10, filled with over 35 mouth-watering bread recipes and bread making tips. Channel your inner food expert and baker by getting your hands on this large bread box from a leading manufacturer for culinary equipment. It is a great housewarming gift, mother's day, birthday or wedding present that is beautiful, durable and functional enough for every kitchen. 
Key Features:
Powder-coated white and polished finishing
Non-corrosive and rust-resistant
Fits up to 20 bagels
Comes with a free recipe ebook
Specification:
Brand

Culinary Couture

Model

COMIN18JU013002

Weight

3.35 pounds
Brabantia Roll Top Bread Box




The Brabantia Roll Top Bread Box is another spectacular bread box model on the market today. Constructed by one of the leading manufacturers in the industry, the bread box comes with extra-large capacity and a matte steel fingerprint proof lock. It is a unit that effortlessly combines technology with food to create a high tech, cutting edge product for users around the world. The Brabantia bread box can accommodate up to two loaves of bread. Despite such a large internal capacity, this unit features a compact roll lid system that is constructed in a manner that doesn't consume a lot of space when it is opened.
The bread box also features a corrosion resistant material and a flat top design that enables users to make use of additional storage capacity. The durability of this unit is enhanced via the inclusion of a finger proof finish that ensures no smudges are found on your bread box at any point in time. The worktop surfaces in every kitchen are essential spaces, and as such, they must not be full of wide and large equipment. The size of the Brabantia box makes it ideal for your countertop since it doesn't consume a lot of space. It is well suited for kitchen with limited space, features smart ventilation thanks to its base and makes use of a noise-dampening plastic stop that prevents the door from slamming shut. Get the Brabantia bread box for family and loved one and watch as their smiles increase in pleasure. A perfect addition to your kitchen, just like some of these recipe organizers.
Key Features:
Space-saving design
Tough and sturdy design
Corrosion and rust-resistant, fingerprint-proof
Up to 10 years guarantee
Specification:
Brand

Brabantia

Model

299445

Weight

3.5 pounds
Oggi Stainless Steel Roll Top Bread Box

Our team of research enthusiasts has identified yet another great product. It is the Oggi Stainless Steel Roll Top Bread Box, a simple, classic and highly functional unit designed and manufactured by seasoned experts who happen to be great lovers of bread and other baked goods too. This is one of the best bread boxes sold in today's market, and it is one that is known to be extremely innovative, thanks to its various technological features. It is built with help from heavy duty stainless steel and makes use of a tempered glass roll top. The handle that enables you to open and close this box is made from stainless steel, while its feet are constructed from rubber, making it the perfect product for your countertop. You get to store not only bread but other baked goods such as muffins, dinner rolls and bagels with ease. 
The Oggi bread box is built by the Oggi corporation, a company that is known to keep abreast with all changes introduced by technology. They offer every customer with high-quality products that are not innovative but also possess an exceptional value that cuts across several major categories. They are known all around the world, from Europe to America, Asia, and Scandinavia, with every member of their team having in-depth knowledge in technology and how it can be paired with several products and services. Every Oggi product is a taste of the future provided now. They are all stylish and yet beneficial products, with excellent construction and a durable frame. Don't forget to also check our guide to the best bread knives.
Key Features:
Heavy duty stainless steel
Tempered glass
Stainless steel handle
Rubber feet
Specification:
Brand

Oggi

Model

7199

Weight

6 pounds
Cookbook People Original Rolltop Bread Box

The Cookbook company set out on a journey to discover the elements of the perfect bread box. After a series of experiments with materials and technology, they introduced one of the best bread boxes in the world, the Cookbook People Original Rolltop Bread Box. This is a product made from a very special, honey-colored bamboo, which introduces a tropical feel to every countertop it comes into contact with. The top of this unit has been kept blank but offers the possibility of customization to clients. The countless test undertaken in this unit has been done to ensure that it has a large capacity for your baked goods. This bread box proudly accommodates up to 30lbs of weight, with which it can still operate correctly. 
The Cookbook Bread box is built to be the sturdiest most durable bread box on the market. It also comes with a sliding lid that opens inside to the back wall, offering you even more space for storage. The bamboo for this product is produced naturally, and as such, customers are advised to store this bread box in a well-ventilated area, away from sunlight and heat. You can also clean the product using water and a bar of mild soap and periodically rub it with mineral oil to help it maintain its beauty. It is well suited as a housewarming, birthday or random gift for a friend or family member or even for your kitchen. There's nothing wrong with adding a simple touch of honey bamboo in your kitchen to brighten up your countertop.
Key Features:
30lbs of weight
Longest-lasting breadbox possible
Sliding lid
Large storage
Specification:
Brand

Cookbook People

Weight

4.43 pounds
Betwoo Natural Wooden Roll Top Bread Box

There is a new bread box product our team has fallen in love with. This is the Betwoo Roll Top Bread Box. This item is constructed from natural wood and can be used for various types of food storage. It comes in a standard size and is made with bamboo for a natural and more tropical kitchen ambiance. The bamboo has been treated with natural elements making it safe to make use of in your kitchen. This bread box is also built using a density board, and this enhances its durability and longevity. It doesn't require any form of assembling; thus, once a purchase is made, you can start using your box to keep all your freshly baked goods. 
The Betwoo Bread Box has a lid that can be slid with ease. It is recommended as an easy to use handle by up to 5% of its customer base. Since this unit is made from bamboo, the continuous expansion and contraction of the wood can cause your bread box to be a bit difficult to open. To solve this issue, customers are offered a tip where candle wax can be used to fix the rolling door.  This unit is elegant in design and features a fresh outlook that enables it to complements every kitchen style with ease. Despite its modern feel, the Betwoo bread box boasts of a vintage twist in its design that has increased its aesthetics and enticed many other people into making a purchase. Store your bagel, muffins and bread with ease, thanks to the Betwoo bread box.
Key Features:
Bamboo density board
No assembly required.
Sliding lid
Easy to clean
Specification:
Brand

Betwoo

Weight

4.41 pounds




Enjoy fresh baked goods as often as possible by getting the Ga Homefavor bread bin for your kitchen. This is a state of the art bread holder, constructed from bamboo for muffins, cakes, loaves of bread and many other foods. It is the most affordable product sold on the market today, and it comes with many features that differentiate it from its competitors. The Homefavor unit seeks to keep your bread fresh while offering it enough space to breathe. The breathing of baked goods is necessary to keep the crust crisp. There are some models of bread boxes that have been made with extra tight seals. These units often prevent air ventilation, which ultimately makes your bread doughy and soft quickly thanks to the increased moisture levels within the box. 
The Homefavor unit reduces the risk of your bread becoming soft and also ensures that it stays fresh for longer. This product features two solid handles and is used to move it around with ease. These handles make users more confident when using the bread box, especially since there is the absence of sticky fingerprints or smudges, which are often seen on bread boxes without handles. The internal space of this box is ideal for accommodating all your favorite baked treats, even a loaf of bread. It is also compact in design, and this means it can be placed on your kitchen counter without taking up too much space.  Our guide to the best kitchen gadgets offers more great items like this.
Key Features:
Keep bread fresh
Bamboo lid without a tight seal
Smart slide handles design
Ideal for a Christmas gift
Specification:
Brand

G.a HOMEFAVOR

Weight

2.7 pounds
Typhoon Living Carbon Steel Bread Bin With Bamboo Lid




The Typhoon Bread Bin is a carbon steel unit manufactured to be extremely durable with functionality like never before. The Typhoon is the ideal product for the storage of all your bread loaves, muffins, rolls, and other baked goods. It takes its inspiration from the modern, Americana kitchen and as such, features many elements that encompass durability and beauty. This bread bin features the use of durable carbon steel which is also hard wearing. It comes with a sturdy bamboo wood lid, with wood sourced from only the most sustainable forests. It features an ergonomic design that is typical of Typhoon and is seen in all their products.
The Typhoon brand is one of the best in the industry. With many products under their belt, they are identified by several loyal customers as a company that pays attention to detail and also simplifies daily living with their equipment. It is a handy bin that can be placed on your countertop both as a thing of beauty and also as a functional bread storage product. The best products don't have to cost a fortune. This is made right by the typhoon bread box. Find more great products like this by checking out our guide to the best smart kitchen gadgets.
Key Features:
Inspired by the industrial, Americana, modern kitchen
Hard wearing and durable carbon steel
The simple ridged pattern on the lower half of bin
Hand wash only
Specification:
Brand

Typhoon

Model

1400.973U

Weight

2.51 pounds
Sign Up Now
GET THE VERY BEST OF GEARHUNGRY STRAIGHT TO YOUR INBOX